BRIANNA & CHRIS
---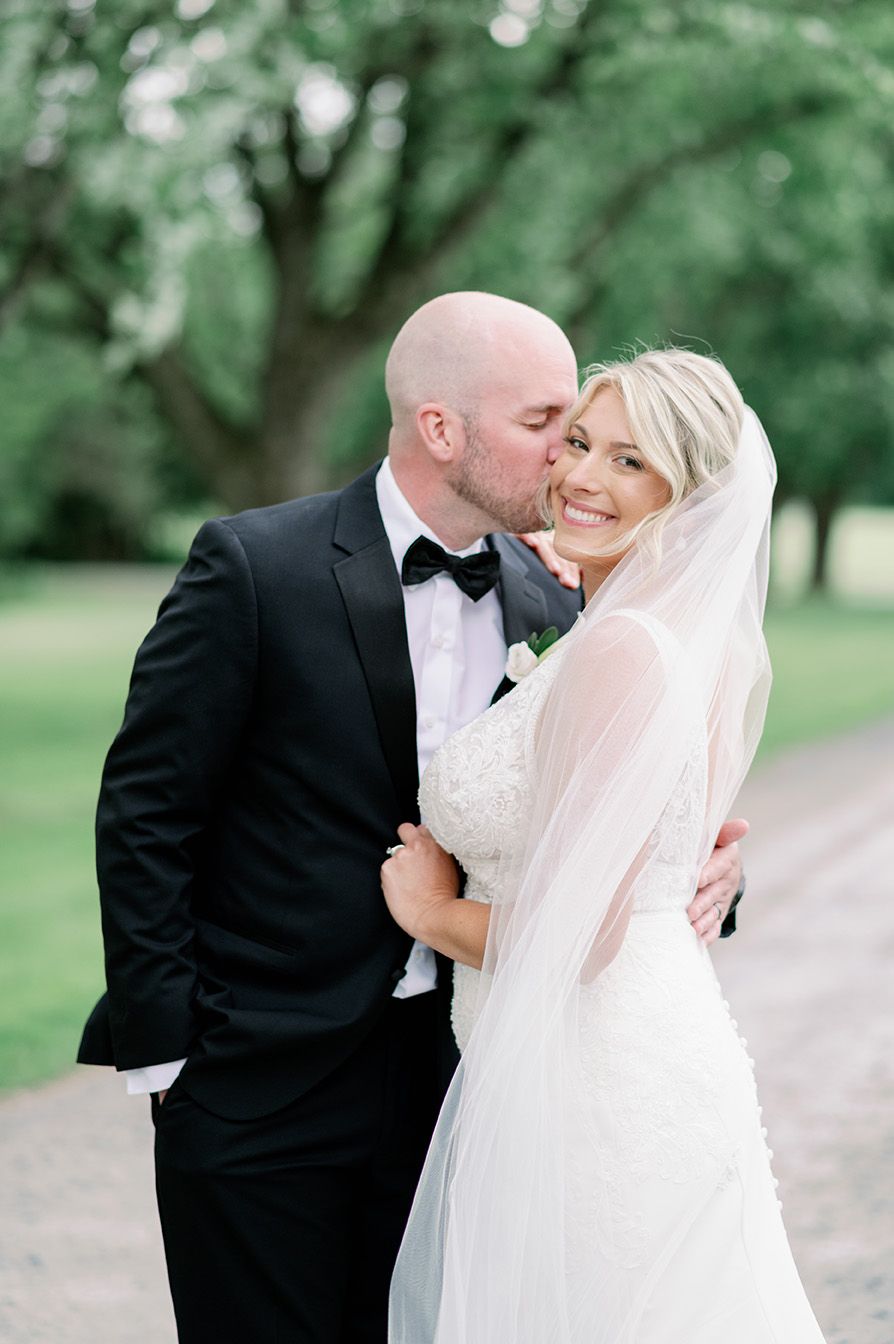 Photos by
Jessica K. Feiden
---
Our Story...
It was Easter weekend of 2018 when I hosted a brunch at my house with some high school girlfriends. After filling up on pancakes and mimosas, the girls and I ventured downtown. Later that night, we were having some drinks at Caroline Street Pub when a group of guys started chatting with us. Chris was among this group of guys. Chris and I hit it off right away because we had something in common…we both worked at GlobalFoundries! I worked in Human Resources at the time and Chris was working in Logistics, but we had never met at work or had even seen each other on-site. By the time summer rolled around, the rest was history. 
We spent our time socializing with friends, playing co-ed sports, and traveling. While I was falling in love with Chris, I also fell in love with his 4-month-old German Shepard lab puppy, Yogi. After almost two years of dating, Chris planned the perfect proposal in October of 2020 when we went on a 6-mile hike in the Adirondacks with a few close friends and all our dogs, popping the question at the top of the summit!
Knowing right away I wanted to get married in the place I grew up; we chose The Lodge. I loved the historical aspect and its connection to horse racing. The location couldn't have been more perfect either being down the street from my parents' home and the Saratoga Race Course. We were so happy with all our vendors who made the process seamless. Our wedding day was such a memorable celebration shared with our family and friends. It was truly picture-perfect!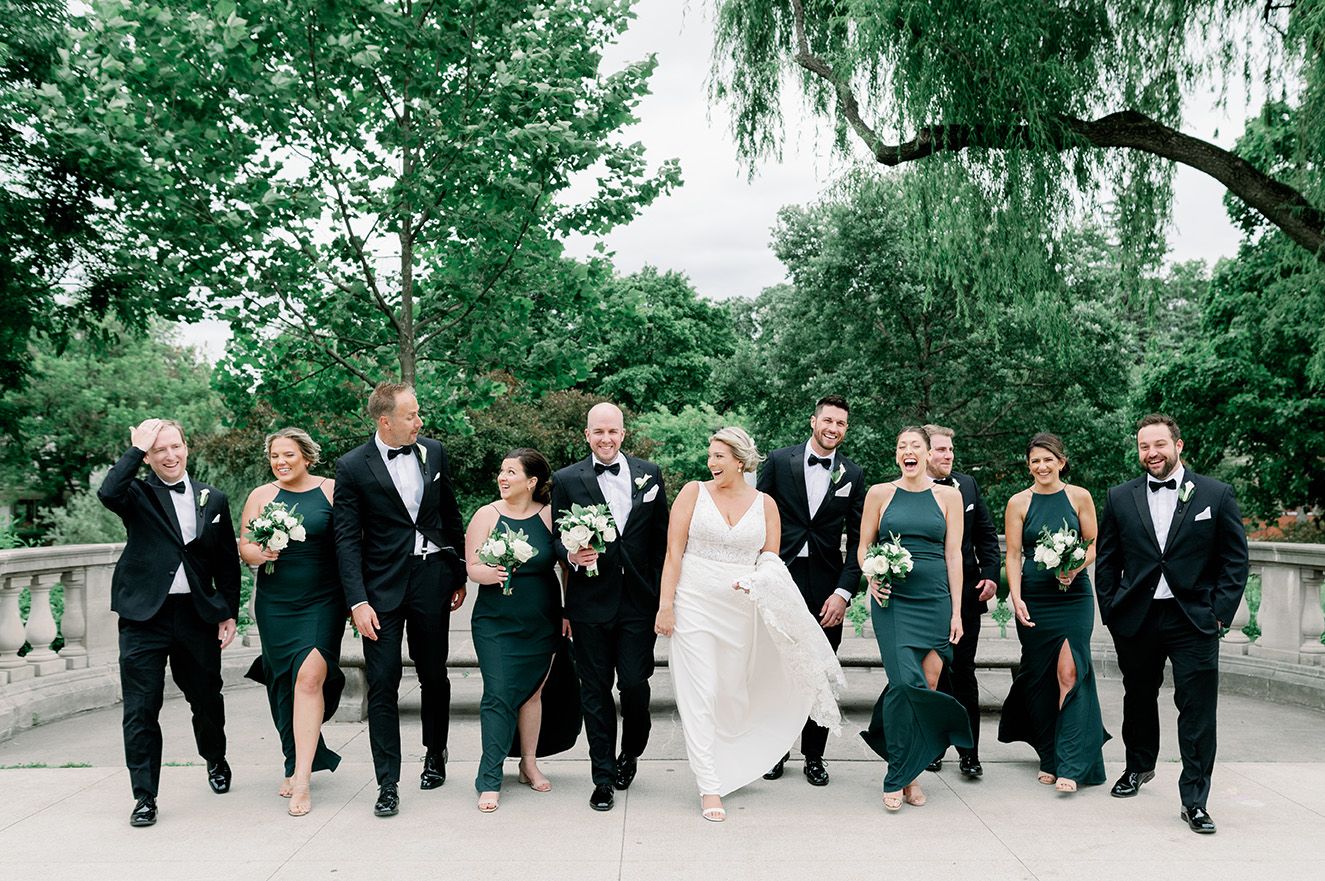 Advice 

to pass along...

 
Enjoy the planning process and trust your gut! If you are an organized person the details will fall into place. Also, your vendors have so much experience in this space so trust them too and don't be afraid to ask for their suggestions if you need some guidance.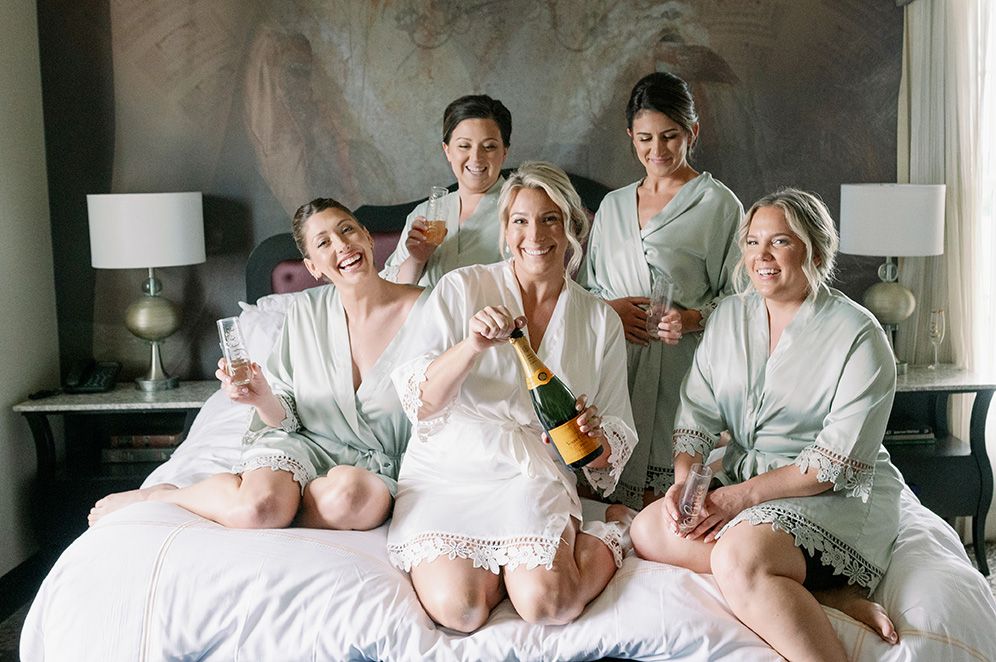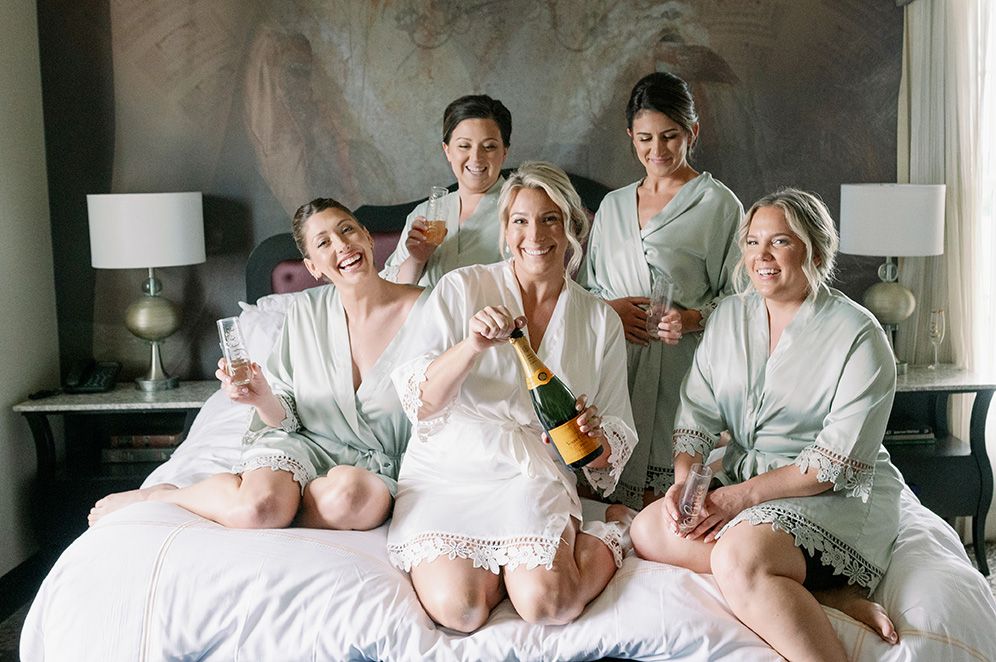 Special

 

touches...

 
I designed the vision for our wedding featuring our love for the City of Saratoga Springs and the Saratoga Race Course. A family friend gifted us an original watercolor painting of The Lodge that we used on our wedding invitations and displayed at the wedding. Our place cards were multiple-purpose. They were an authentic thoroughbred horseshoe cleaned and spray painted gold by my dad with everyone's name and table number. Guests could home their "lucky shoe" at the end of the night. Our table numbers were each named after famous horses and stakes races. We had signature drinks signs made featuring our German Shepard lab, Yogi. All of the signage used at our wedding was designed by our close friend, Jason. Lastly, my mom had gifted me two of my grandmother's brooches, a gold horseshoe and race horses, that I pinned onto my flower bouquet.