Skin Care Routine Before Your Wedding
---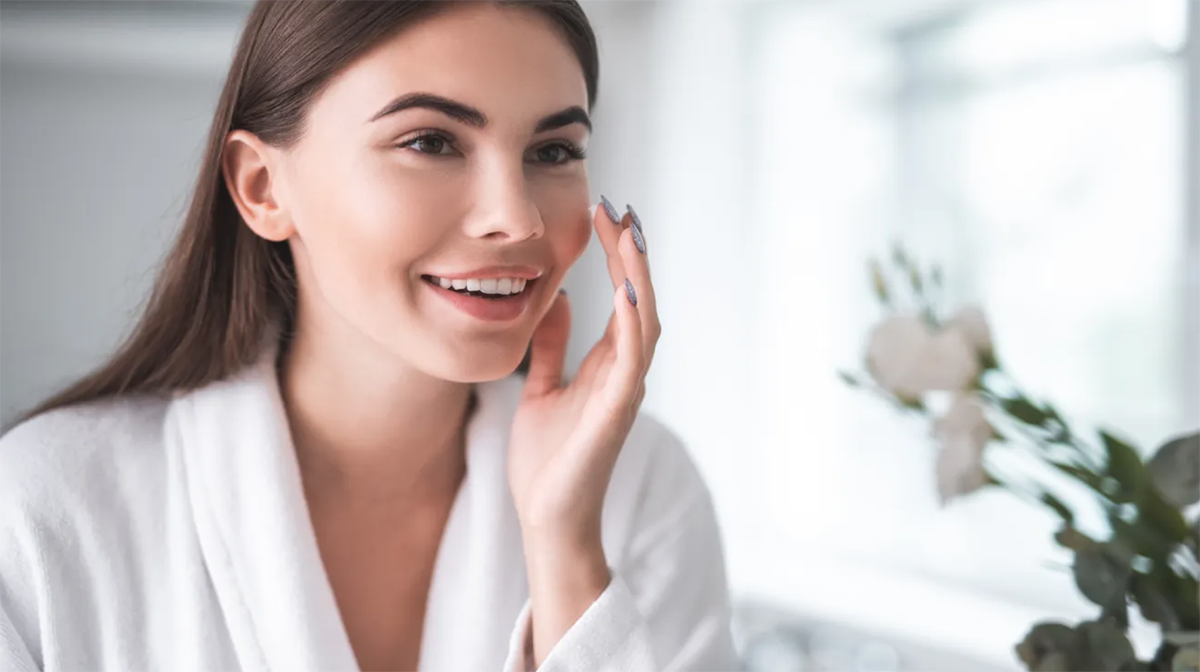 So, you already said "YES!"
And between "yes" and "I do", there is a lot of stress.
After the hectic and long wedding planning road, it's time to get your skin looking fantastic on your big day. Every bride wants to look beautiful on her wedding day. Most women tenaciously plan every detail of their wedding look, from the dress to hair and makeup, but you also need to look after your skin to look your best.
You might have radiant skin, and want to maintain it for your wedding day, or you have skin with mild dehydration, acne, or scaring; looking radiant and picture-perfect on your special day is the main goal.
So, the question is, How long does it take to get your skin wedding-ready? 
A wedding date gives you a deadline and forces you to start making a move. Like other wedding details, preparing your skin requires planning and appointments, beginning months in advance. The clock is ticking, and the best time to start is now!
Consult with professionals.
If you have no idea where to start, now's the time to seek help from the experts. Consult a dermatologist or esthetician if you're worried about a skin condition such as acne or eczema or want recommendations on what skin care products you can use. Some of the processes and treatments they advise can take several months to work, so it is best to make these appointments at least a year before your wedding.
Build your best home care routine yet!
Double cleanse every evening. Once you start oil cleansing, you won't be sure how you lived without this step. Try OIL OBSESSED TOTAL CLEANSING OIL to remove any leftover makeup from the day followed by a gentle cleanser like AND Zesty Orange Cleanser which is gentle yet nourishing for all skin types.

Slow, but steady does it with exfoliation. Clear skin doesn't happen overnight, but a gentle, yet powerful exfoliant like AND Anti Radical Facial Scrub works to give you brighter, more radiant skin over time. Add a day every week to your morning routine until you are up to exfoliating gently everyday.

Target skin goals with a concentrated serum. From treating hyperpigmentation and acne to fine lines and dehydration, incorporating a targeted serum is one of the most effective, long-lasting ways to accomplish your skincare goals. We love the following: IMAGE Skincare's VITAL C Hydrating Antioxidant Face Serum or a lighter oil free option would be AND Hydrolane which contains Hyaluronic Acid and Peptides to hydrate and repair skin as well as decrease inflammation.

Apply a hydrating mask overnight a couple nights a week. "I suggest wearing a hydrating mask at night, two to three times a week,  like the IMAGE Skincare I MASK Firming Transformation Mask  to keep your skin super hydrated and build firmer brighter skin.

Extend the parameters of your skincare. Bring your moisturizer down to your décolleté (think: your neck, down to your upper chest), start sunscreening your hands, exfoliate your upper back, etc. Skincare doesn't have to stop at your chin, and this time especially will be key to give other areas some extra love.

Sunscreen is non-negotiable. The one tip each of our experts mentioned as their #1 piece of advice? Two words: Daily sunscreen. 

Start any long-term projects. If you've been thinking about investing in guasha massaging every night, or starting a collagen supplement routine, right now is better than ever to get started to see long-term results.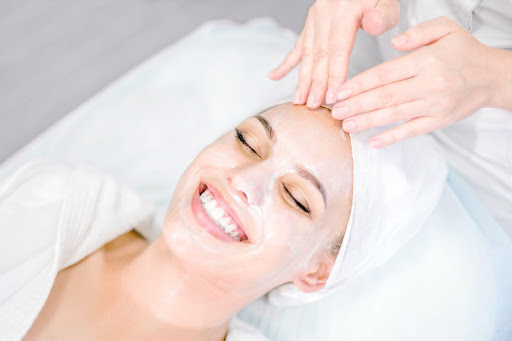 6 Months Out: Start a facial series.
Chat with a licensed esthetician this month about which enhancement "series" they would recommend starting. Based on your skin's needs and goals, your esthetician can perform the same enhancement at each of your facials for the next 3-4 months or adjust as needed. This is a smart way to strategically target skin concerns so you'll see major results by your wedding day—like a series of Peels to target hyperpigmentation, or Microderm to target fine lines. 
Many people think that facials are just a luxury, but they are more than indulging yourself and getting pampered. It has countless health and wellness benefits for your skin. It cleanses the pores, which allows your skin to breathe easier, stimulates relaxation, exfoliates the skin, reduces the number of dark spots, and helps even skin tones. Regular facial treatments every month are the best way to keep your skin looking young and fresh on wedding day.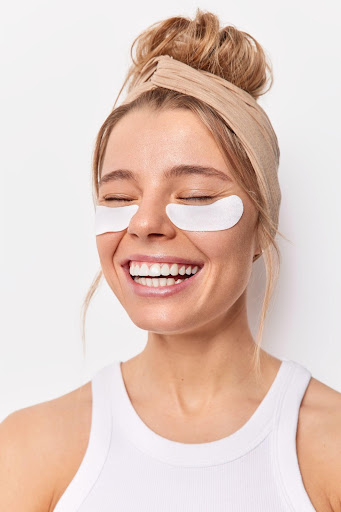 3 Months Out: Schedule a facial block for your whole bridal party.
Just like you might be booking hair and makeup appointments for your lovely wedding party, a group facial session is a perfect way for everyone to get glowing and enjoy a moment of calm in the midst of all the festivities. 
2 Months Out: Stock up for the month ahead.
From bachelorette shenanigans to the big day itself, you won't regret having these tools in your back pocket for any last-minute skin SOS moments:
1 Month Out: Get your final facial with extractions.
Make sure to keep your Skin Therapist in-the-know regarding your schedule so that your last facial with extractions is at least a month out from your wedding day. This will ensure your skin has plenty of time to settle and decongest after professional-level extractions.
2 Weeks Out: Get your final facial.
"Your last facial before your wedding will be focused on hydration, soothing the skin, and boosting glow," says Glenise. No extractions or exfoliation, just a chance to prep your skin for the days ahead. This last check-in is particularly important to get skin primed for upcoming makeup applications and photo sessions.
2-3 Days Out: Keep your routine super simple.
A few days out, you'll want to go back to the basics. Focus on cleansing, hydration and of course, SPF. Continue gentle exfoliation and don't incorporate anything new.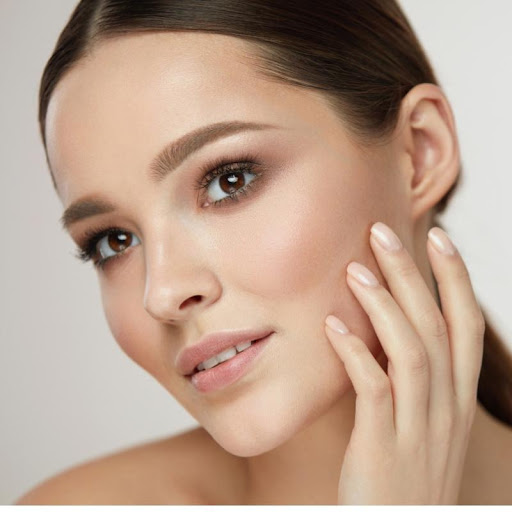 Stress.
Easier said than done. But stress can interfere with this vital goal. Studies show that acute and chronic stress can adversely affect overall skin wellness and aggravate several skin conditions, including psoriasis, eczema, acne, and hair loss. Stress can also disrupt sleep; sleepless nights mean dull skin.
Exercise, meditate, do yoga, get some massage or just make it to your facial appointment, for a double whammy of stress relief - refreshed skin and a neck and shoulder massage! Some of the best ways to keep your skin happy and healthy during this time (and always!) are actually quite simple, and better yet—free. Cuddling with your fiancé, giving your best friend a hug, and any form of touch causes the body to release stress-lowering endorphins.
Be smart with last minute breakouts.
Don't pick or pop, and instead, take a deep breath, and ice the inflamed area for about 10 minutes
Start these skin loving tips, products and routines now and you'll be naturally glowing your way down the aisle on your wedding day. Cheers! You made it! Looking and feeling fabulous!