Experience a Striking Vintage Train Wedding 
---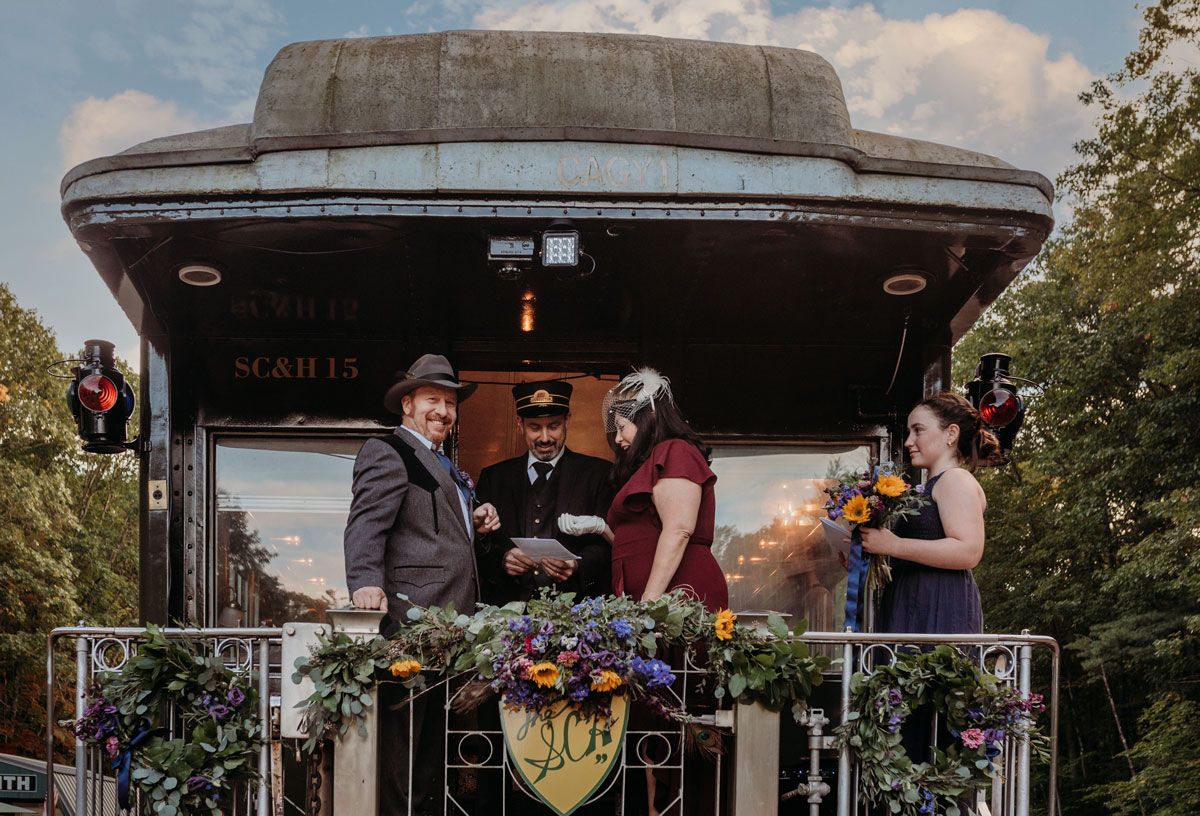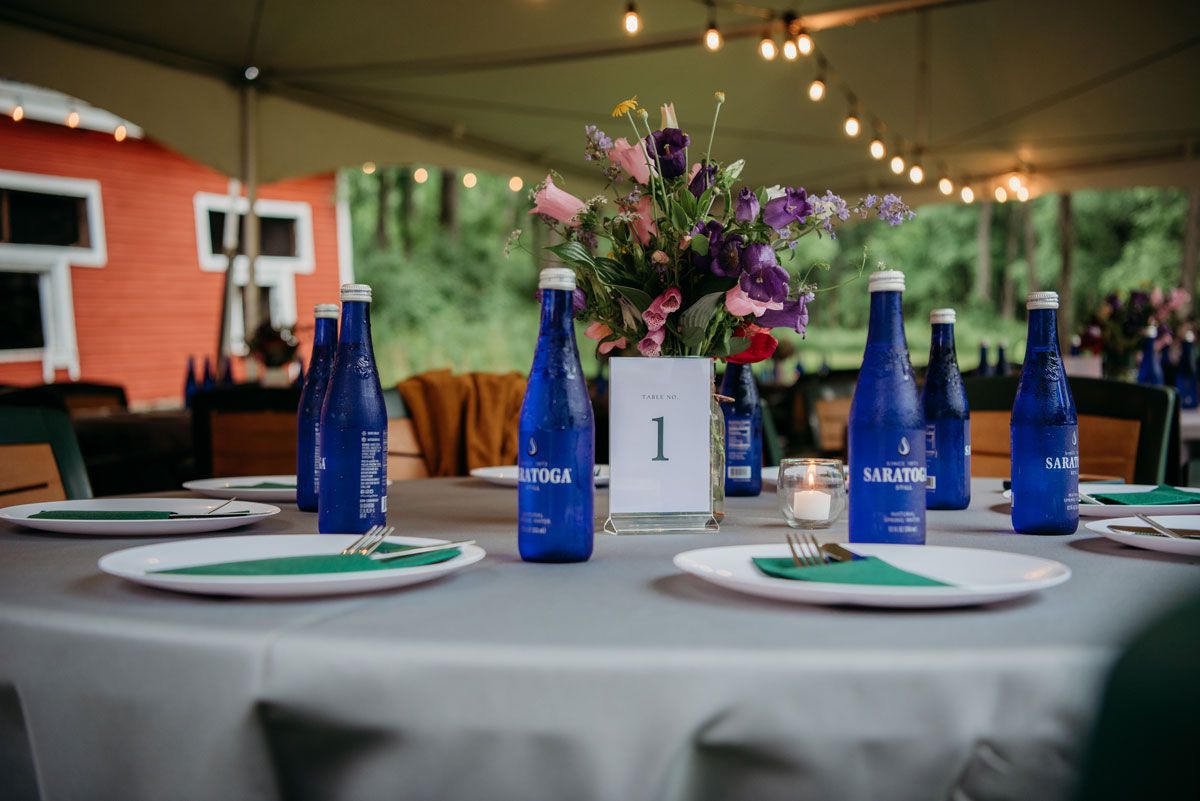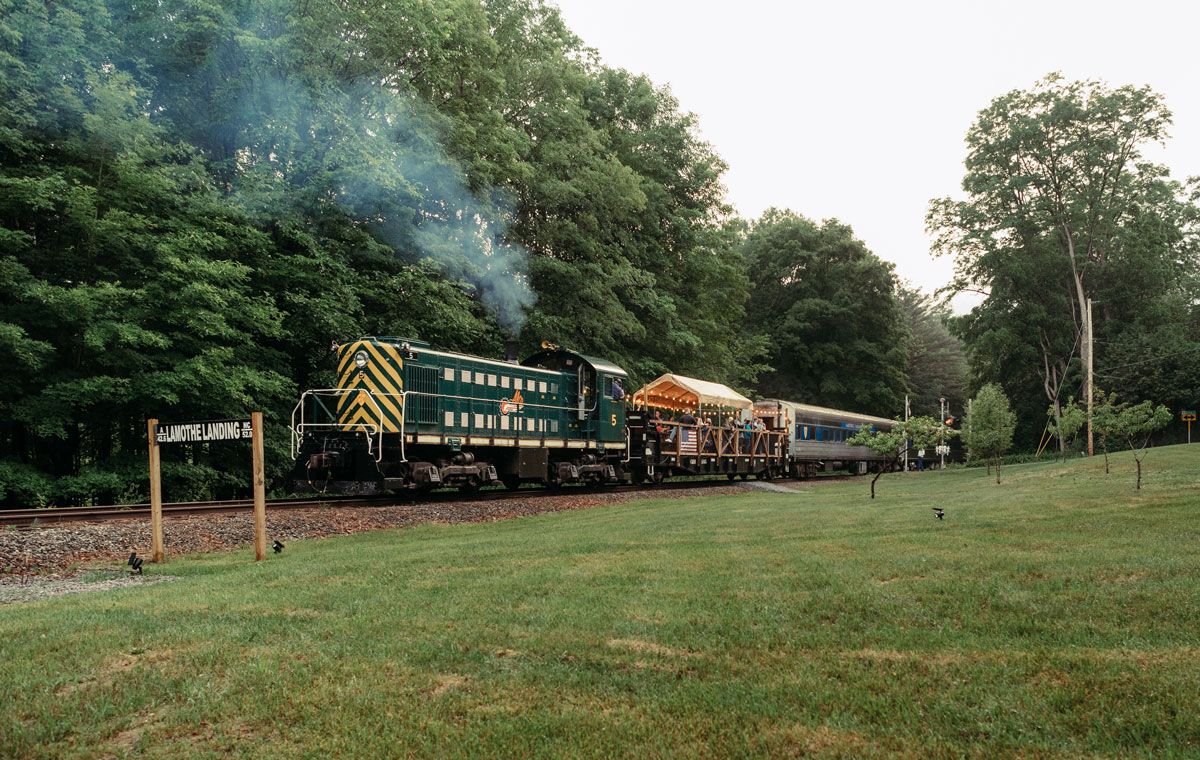 Written by Megin Potter  |  Photos Provided
Go on a unique ride to the journey of a lifetime.
Adventurous couples who love travel now have an elegantly edgy way to say, "I do!" Just minutes from Saratoga Springs, hop aboard the Saratoga Corinth and Hudson Railway (or reserve the whole train!) for a wedding day mixed with grit and glamour.
All Aboard!
What goes better with a whirlwind romance than a wedding filled with the energy, sights, and sounds of a vintage train as it speeds down the tracks? 
The ideal Industrial Chic wedding accessory, the Saratoga Corinth and Hudson Railway's vintage six-car train embodies the essence of an idea - love is a journey. 
Since last year, the Saratoga Corinth and Hudson Railway has been running sightseeing trips and private charters between Corinth and Greenfield Center. 
Powered by a green and yellow 1947 Alco S1 #5 locomotive, this phenomenal working relic makes a statement that stops you in your tracks. 
When you rent the full vintage train, it takes you, and 40 to 130 guests, on a calmly exhilarating 40-minute ride through the countryside of the scenic Southern Adirondack Mountains.
As the train meanders through the ever-changing landscape of rippling streams and majestic marshes, wildlife makes surprise appearances amid the awe-inspiring blanket of color produced by the tapestry of fall leaves. 
"Sit back, relax, and enjoy the ride," instructs conductor and Railway President Hal Raven. 
Passengers happily oblige. 
Off the Beaten Track
This is a moment bristling with possibility. 
The Saratoga Corinth and Hudson Railway rides that trend with a variety of passenger cars including the "Kayadeross Creek," a 1916 vintage Pullman revamped into a private lounge. There is a cushioned, climate-controlled coach car, a dining car with comfortable table seating, and a vintage red caboose conveniently equipped with a small restroom.  
Ride the rails while taking in the stars from the casual picnic tables of the open-air car, guitar in hand, and it will feel like you are living inside the sentimental nostalgia of a Johnny Cash song, laughs Hal. 
In addition to being a stunning backdrop for foliage-full fall photos, the train transforms wedding day transportation from a hassle into an elegantly edge way to walk down the aisle - especially when it comes with the services of an accommodating crew like the one Hal has assembled. 
Hal is a man in motion. Working on the railroad for 28 years, he has been an engineer, freight conductor, and railway superintendent. 
When he's not on the tracks, he's on the water. After working as a Lake George ship captain, in 2016 he launched Adirondack Cruise and Charter on Saratoga Lake offering sunset dinner cruises, floating classroom events, and private party charters. 
In all his ventures, Hal converts neglected or abandoned vestiges of an earlier age, reinventing and instilling them with a vibrantly useful new life.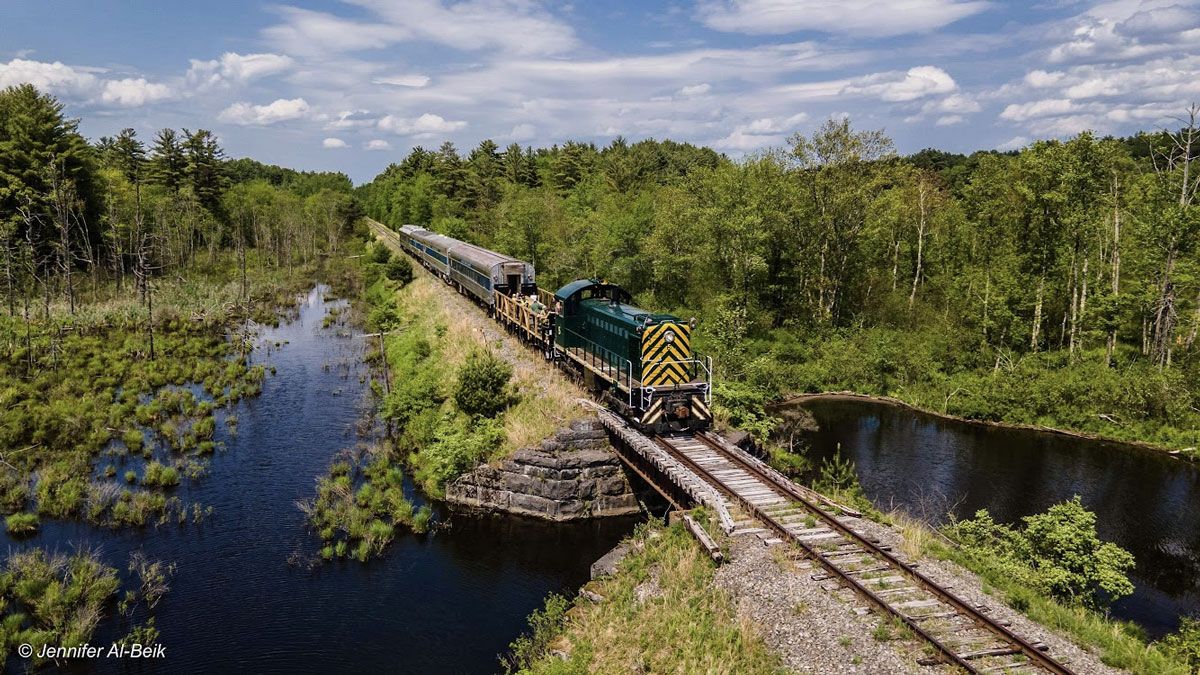 A Moving Ceremony 
Put a fresh twist on an Industrial Chic theme at King's Station, the location of the original depot built in 1883, at the trip's halfway point. King's Cross is a pastoral place perfect for a ceremony set in nature. This raw space is a blank slate imbued with possibility. 
From here, it's on to a LaMothe Landing reception for the history books. 
The centerpiece of this 22-acre property is a 1700's-era farmhouse. Antiques and original architectural details can still be seen in this structure, which accommodates as many as six overnight guests, giving it character galore - and you the opportunity to build-your-own wedding in real industrialist fashion. 
The inherent charm of the landscape provides so much natural visual interest that less is more. Since there isn't an overabundance of décor, what you bring in to the space, is given room to shine. 
A Revolution Worth Repeating
Couples experience the delight of dancing on the lawn under the large party tent, then heading to their room, just steps away. 
Up for a quick weekend excursion? Take an easy 500-yard walk from LaMothe Landing and you'll come upon Fossil Stone Farms Vineyard and Winery, a second-generation farmhouse built in 1802 where grapes, horses, and nature coexist in the tranquil beauty of a rural landscape.
In the true spirit of our era's new revolution, these are the places where possibilities are endless, and your imagination can run wild.
Bookings are still available for the Saratoga Corinth and Hudson Railway 2023 season, which runs through December. 
Find them online at corinthtrain.com