Brookledge: A Retro-Rustic Retreat for Camp Style Celebrations
---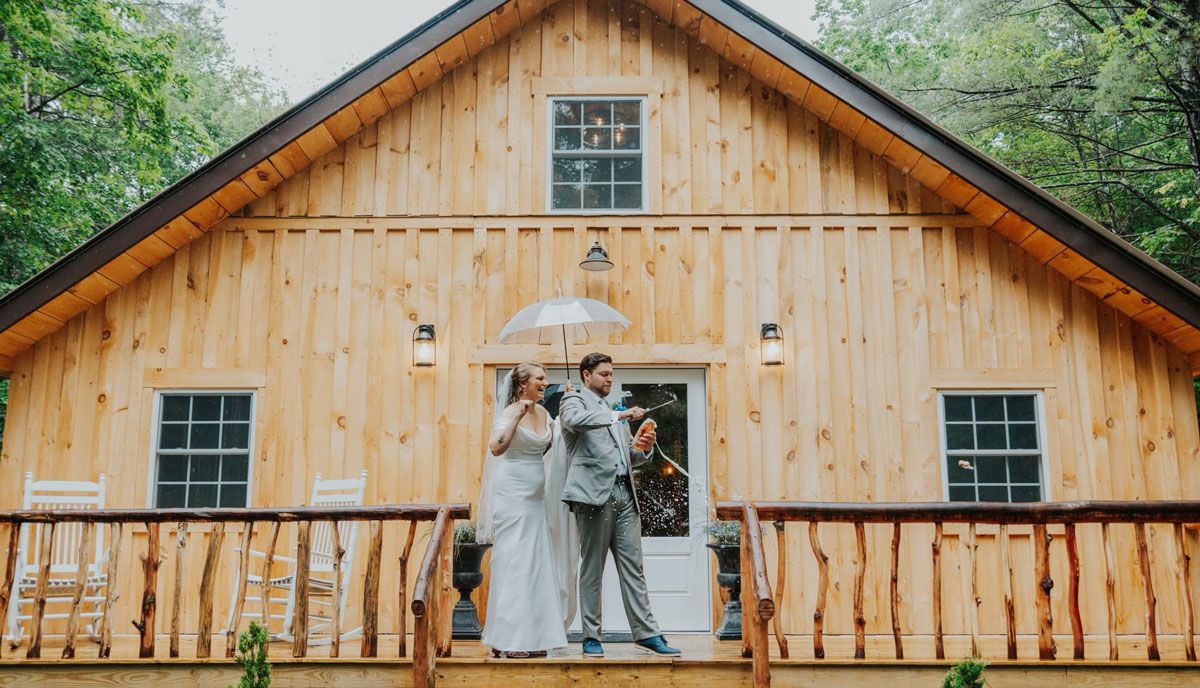 Written by Megin Potter  |  Photos By Ben Carlson Photos (UNLESS NOTED)
A revamped summer camp where romance, nostalgia, and fun are rolled up into one.

 
Outdoorsy, creative couples are in their element at the warm, earthy, intimate Brookledge - a woodsy retreat that feels like the Adirondacks, but is only 15 minutes from Saratoga. 
When you rent Brookledge, you have access to the entire camp for the whole weekend, a generous space for a wedding experience surrounded by loved ones and nature. 
Brookledge has multiple fully-stocked lodging options, a ceremony area, three pavilions, two bathhouses, a pond with a fountain, firepits and games, 60 acres of trails, and offers wedding coordination services. 
"This is the wedding venue we wished we'd had when we got married 17 years ago," said owner Helen Christopher.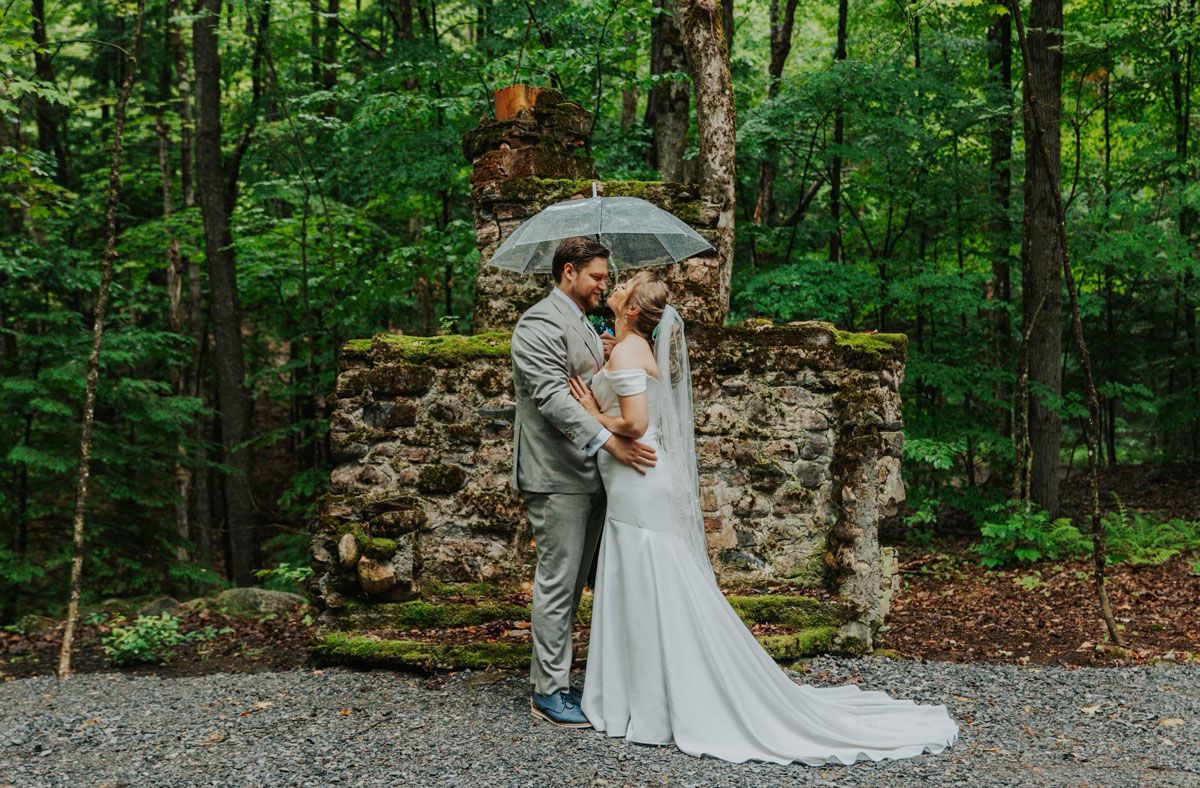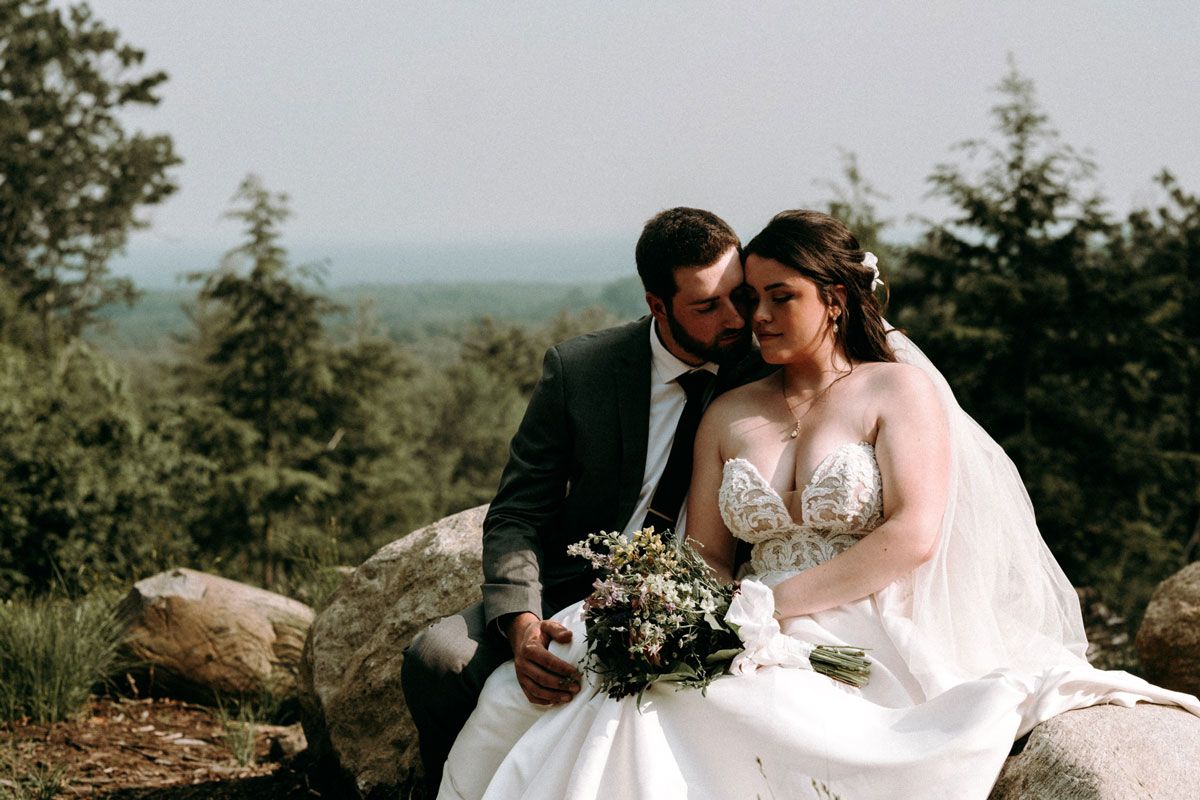 Woodsy Whimsy
From the 1950s until 2011, various summer camp programs called Brookledge home. When they purchased the property two years ago, the Christophers wanted to preserve this history and bring it to life.  
The wedding party has lots of room to get ready in the Treehouse Lodge, which features a large fieldstone fireplace and sleeps eight. There is also the Crook Brook Lincoln-Log style cabin, and a secluded rustic cottage perched atop boulders (for those ok with roughing it). Two carpeted glamping tents (named Snoopy and Woodstock after the buses that brought kids to camp) have also been added.
A Great Place to Celebrate
Dancing under the stars in the middle of the woods doesn't mean your wedding can't be a huge affair.
With parking for 200, wide paths, and a golf cart, Brookledge is accessible to everyone.  
As guests approach the welcoming Raymond's Roost Bar for cocktail hour, birds' songs mingle with the soft sound of gravel crunching underfoot while chipmunks scurry from tree to tree beside the gurgling Crook Brook. 
Stumps line the walkways to the Camp Chapel, where live-edge benches seat 160. Custom farmhouse seating, ceiling fans, Wi-Fi, and extra lighting in the Fireside Pavilion keeps everyone happy and feeling cared for. 
Brookledge's onsite wedding coordination services, vendor recommendations, venue insurance, and free wedding website creation services are tailored to your needs and geared to make your stay into something magical. 
Ethereal Bohemian Bliss
Because you have the pet-friendly camp for the entire weekend, there are plenty of opportunities for old-school camp activities. Put on your fancy flannel and sip from mason jars as you play lawn games, make s'mores, and enjoy morning coffee on the porch. 
Take photos with a collection of classic cars including a vintage 1968 Bronco, 1970 Chevelle Super Sport, 1976 Ford Pickup, 1986 Cadillac, and several military vehicles. In the summer, dive into the swimming pond affectionately named the "Ice Bucket" or paddle around in a classic green canoe. When the weather turns cold, micro-weddings at the snowy camp take on a cozy winter vibe as the pond freezes over for ice skating and guests head out for snowshoeing on the trails. 
Ready to go Retro? Find Brookledge on Facebook, Instagram, and at www.brookledgeny.com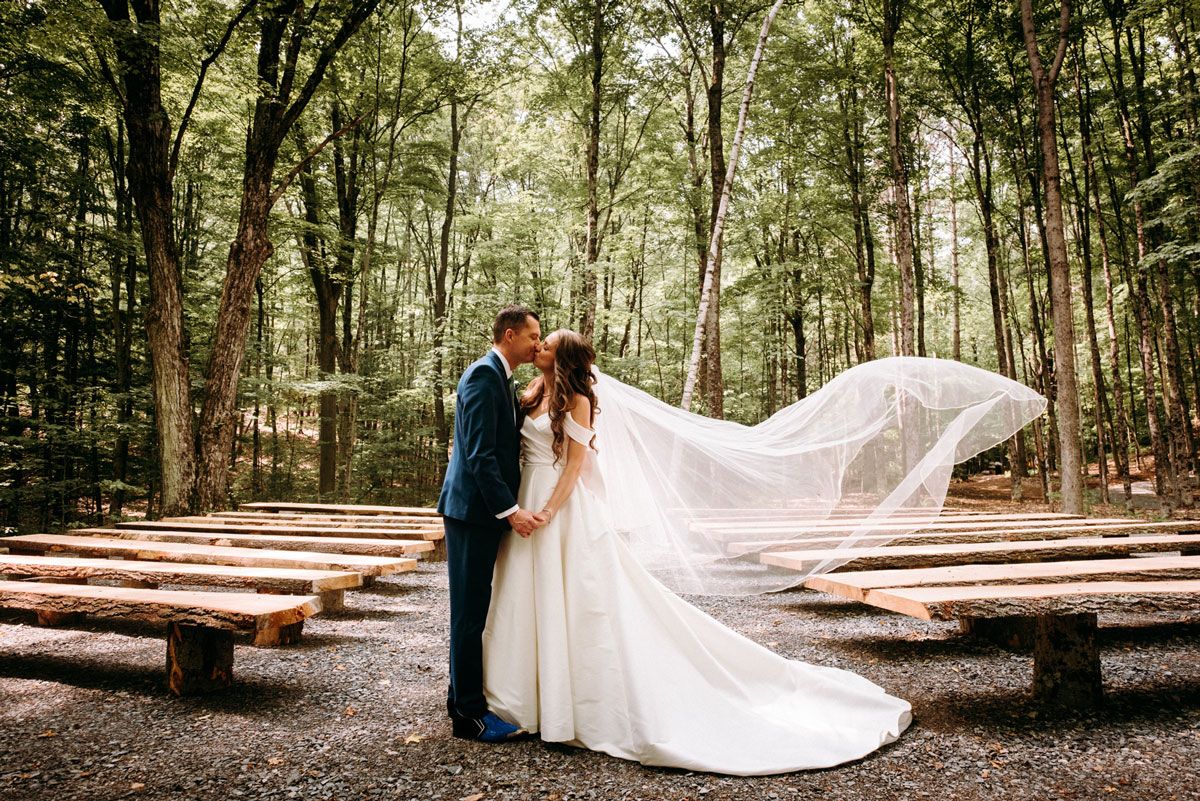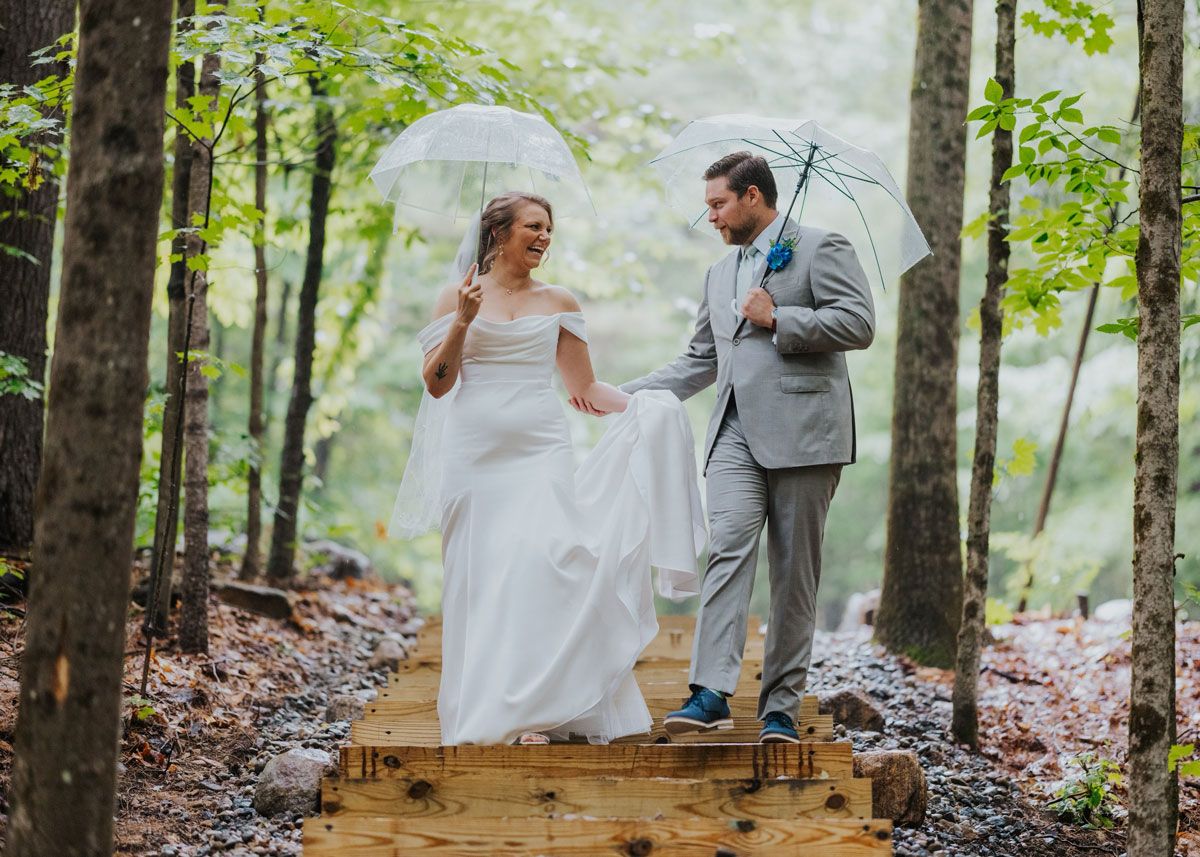 (left); Photo By Known Together Photography