FRANCESCA & PAUL
---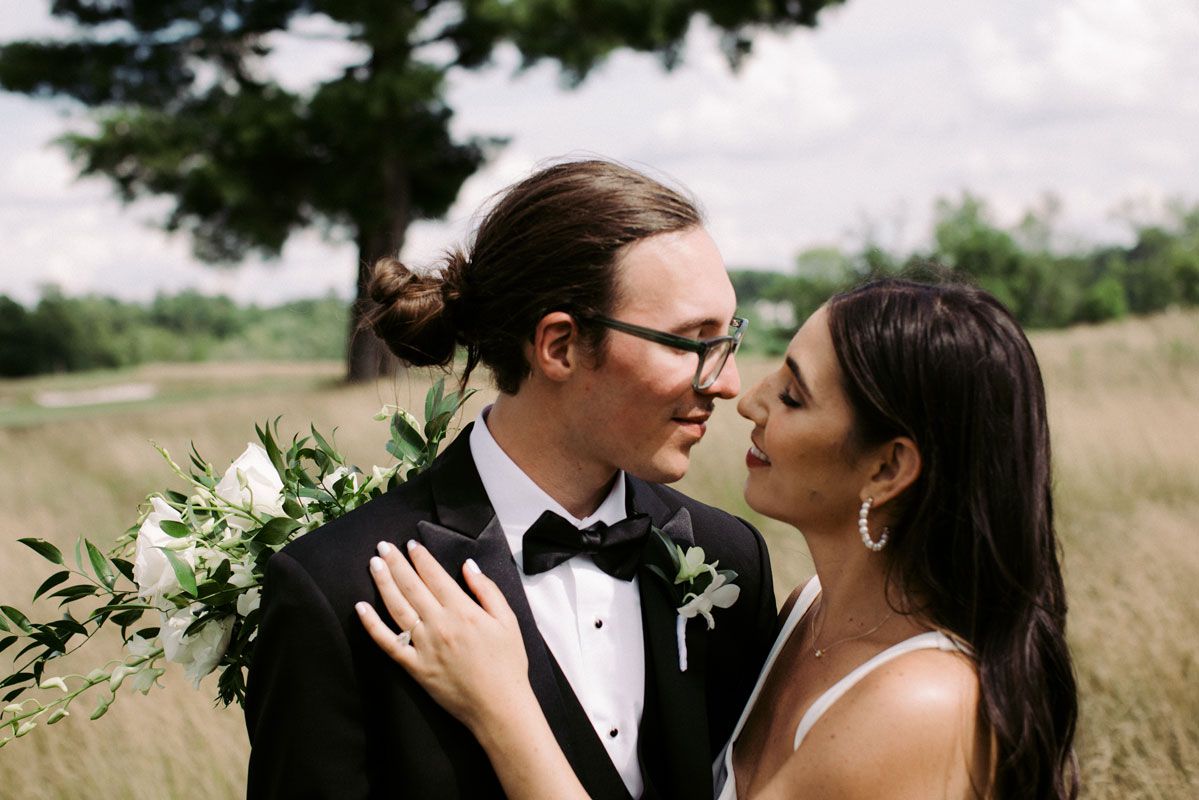 Photos by
YTK Works, Katherine Wright
---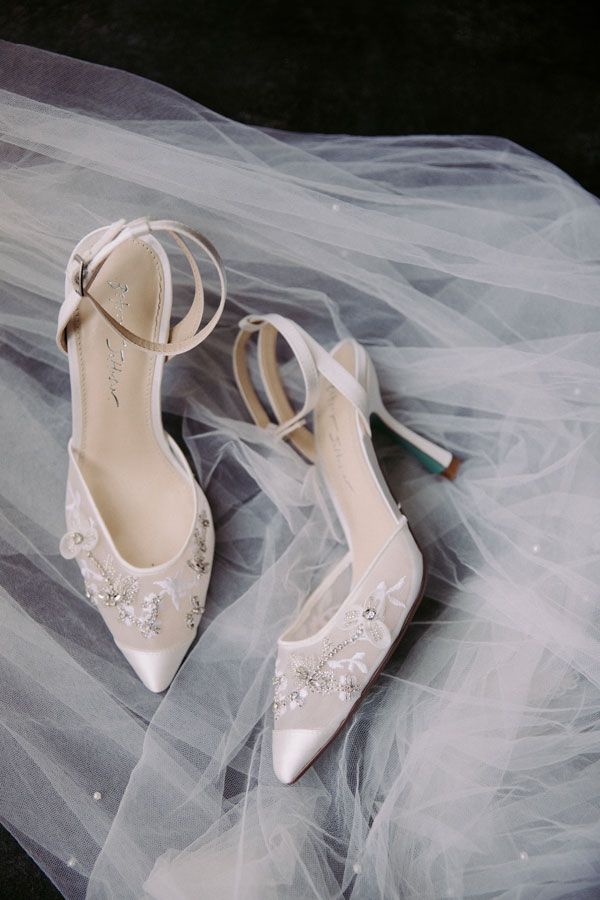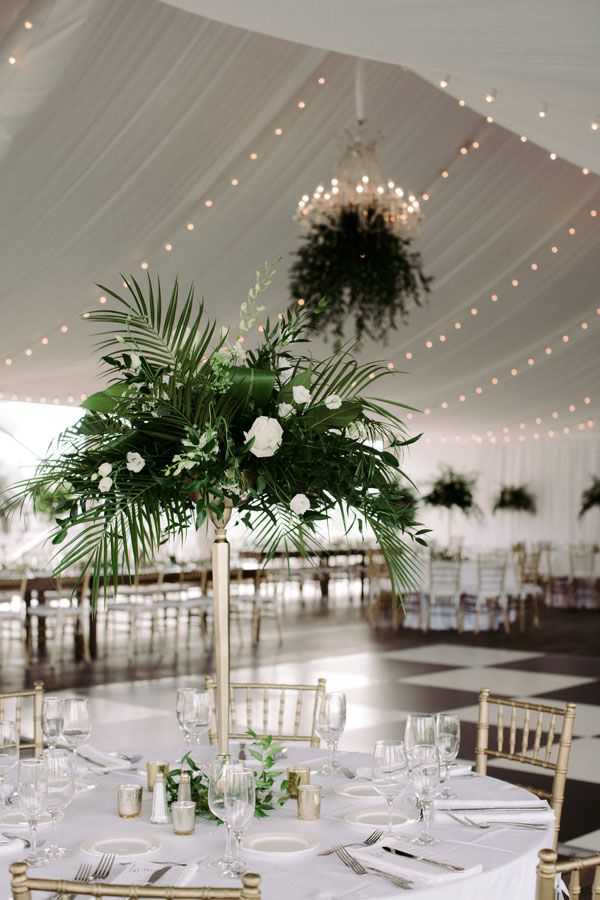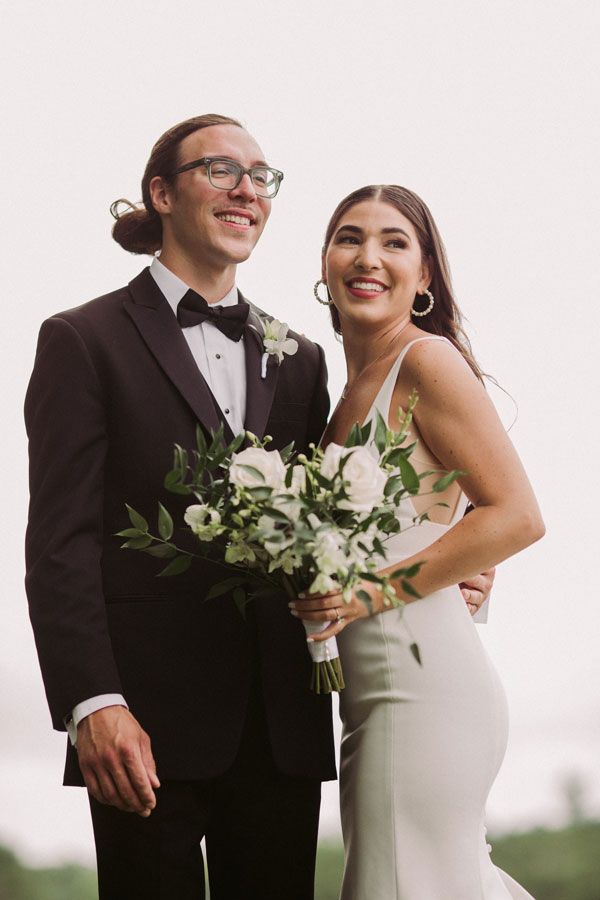 Our Story...
Paul and I met in 2017 through my brother-in-law, Matt Griffin, who is also Paul's best friend and band mate. The first time we met, we spent an entire evening together with a group of mutual friends, getting $3 beers at Druther's, going bowling, and ending the night at Gaffney's, which was where we actually spoke for the first time that night! It wasn't until we met for the second time at Saratoga's Chowderfest while he was performing with this band, Let's Be Leonard, that we both realized we had a lot in common and there was potential for a relationship there. At the time I was in school studying to become a dental hygienist, so I asked Paul to be one of my patients. After his appointment, he was so excited that he couldn't even wait until he got into the elevator to ask me out on a date.
Cue to nearly five years later, Paul proposed to me at the Sagamore in November 2020 during the height of the Covid-19 pandemic. Much of our relationship has been centered around the local dining and music scene in Saratoga and Glens Falls, so we knew we wanted to get married close to home. Saratoga National was the perfect venue to fit all our closest family and friends. The Mazzone team along with all our amazing vendors, made our day an absolute breeze and our day was everything we could have ever dreamed of.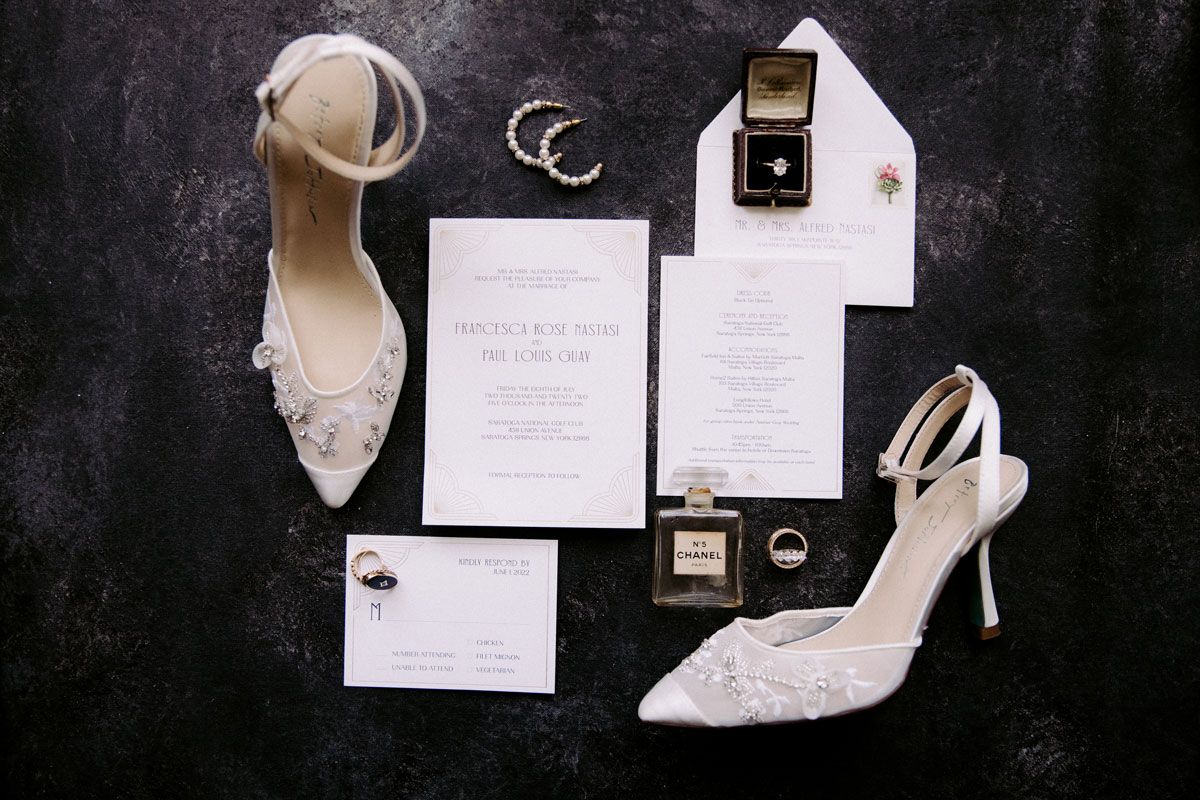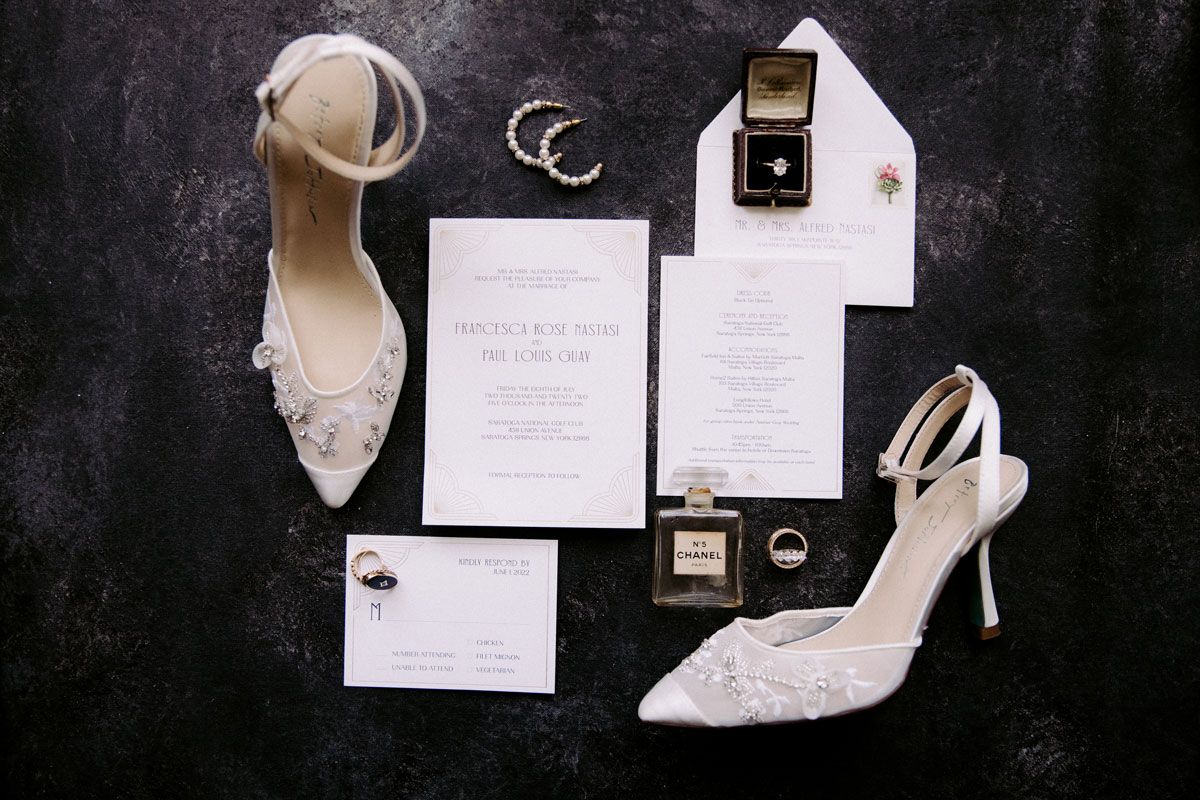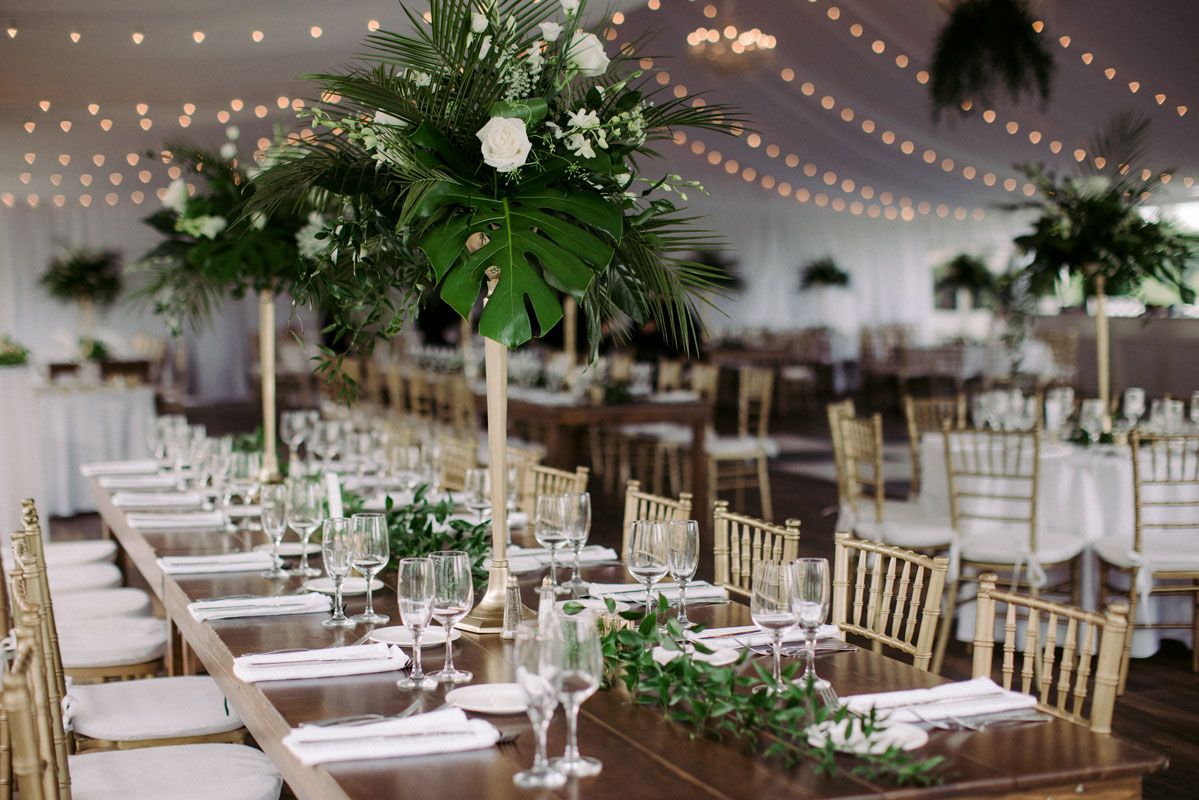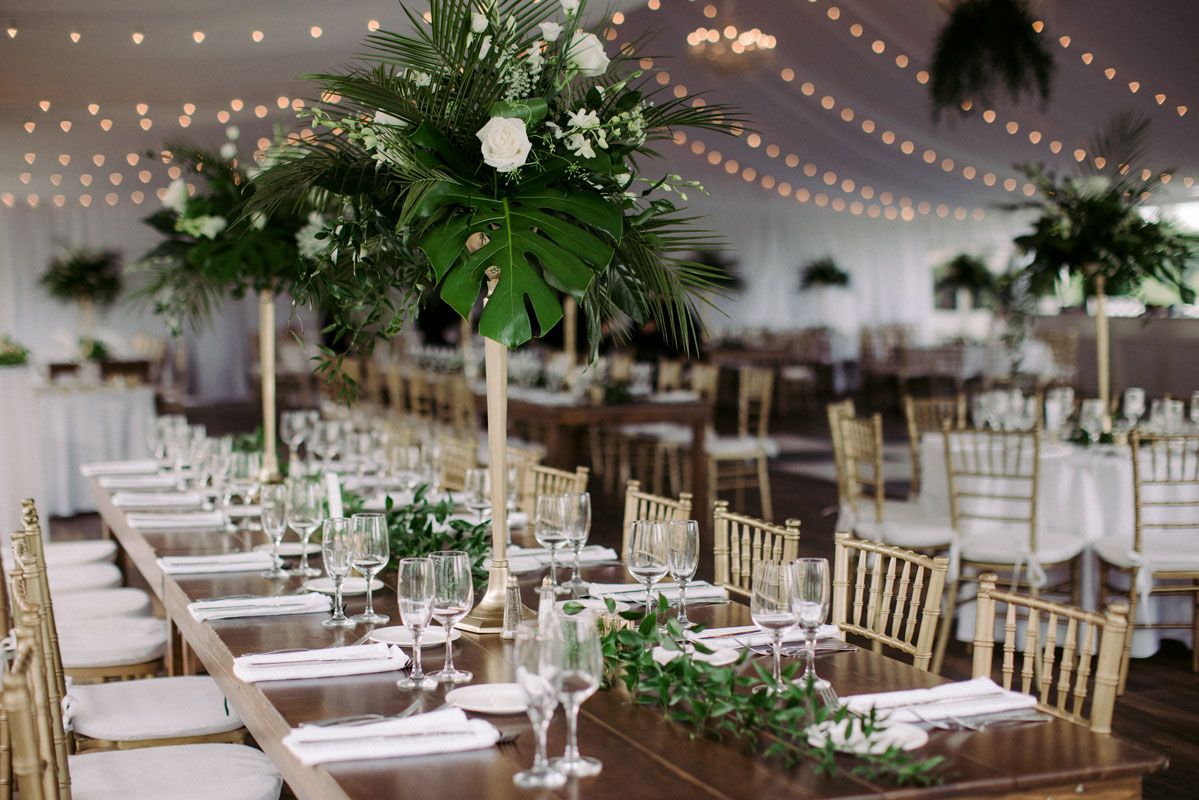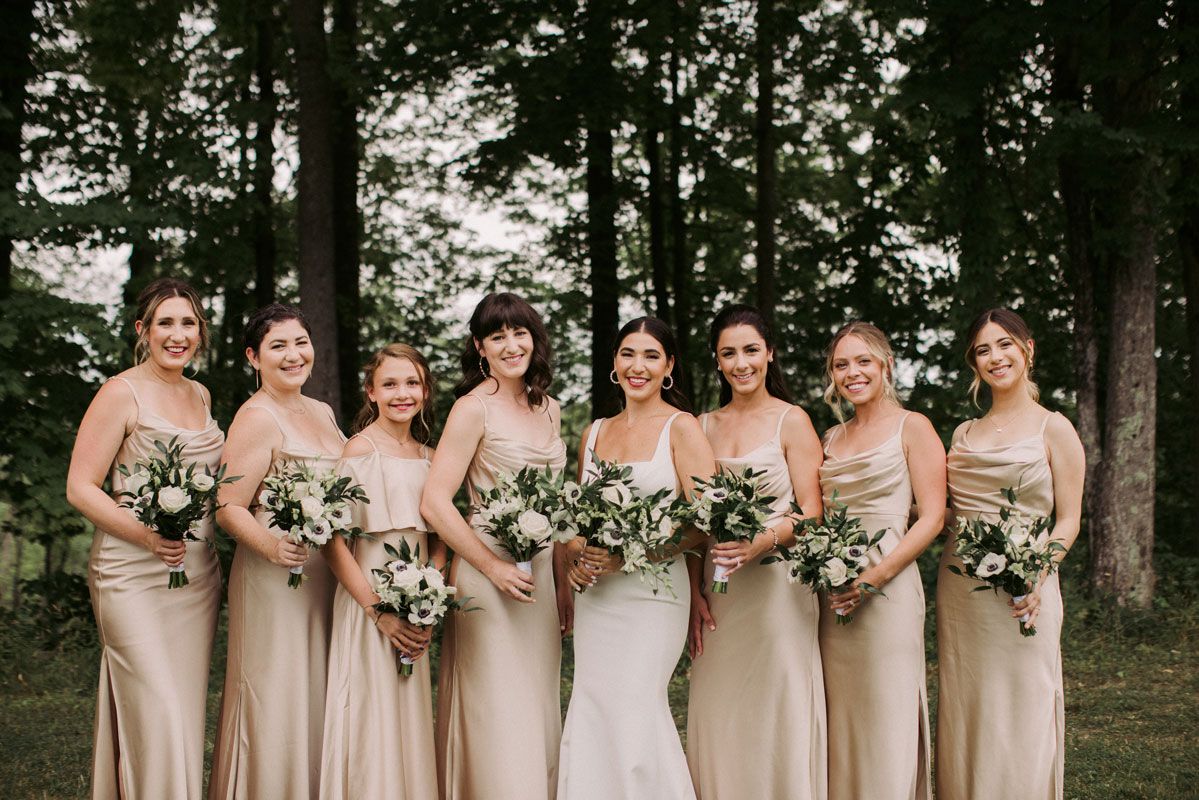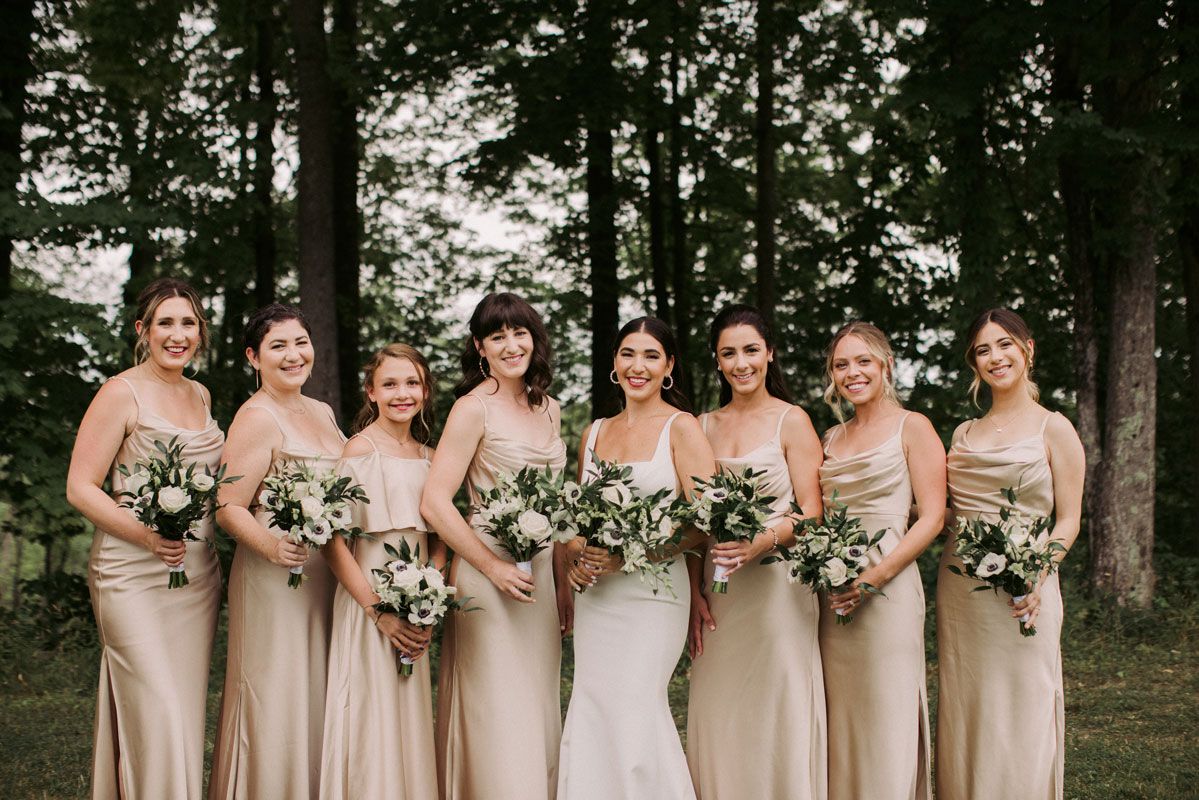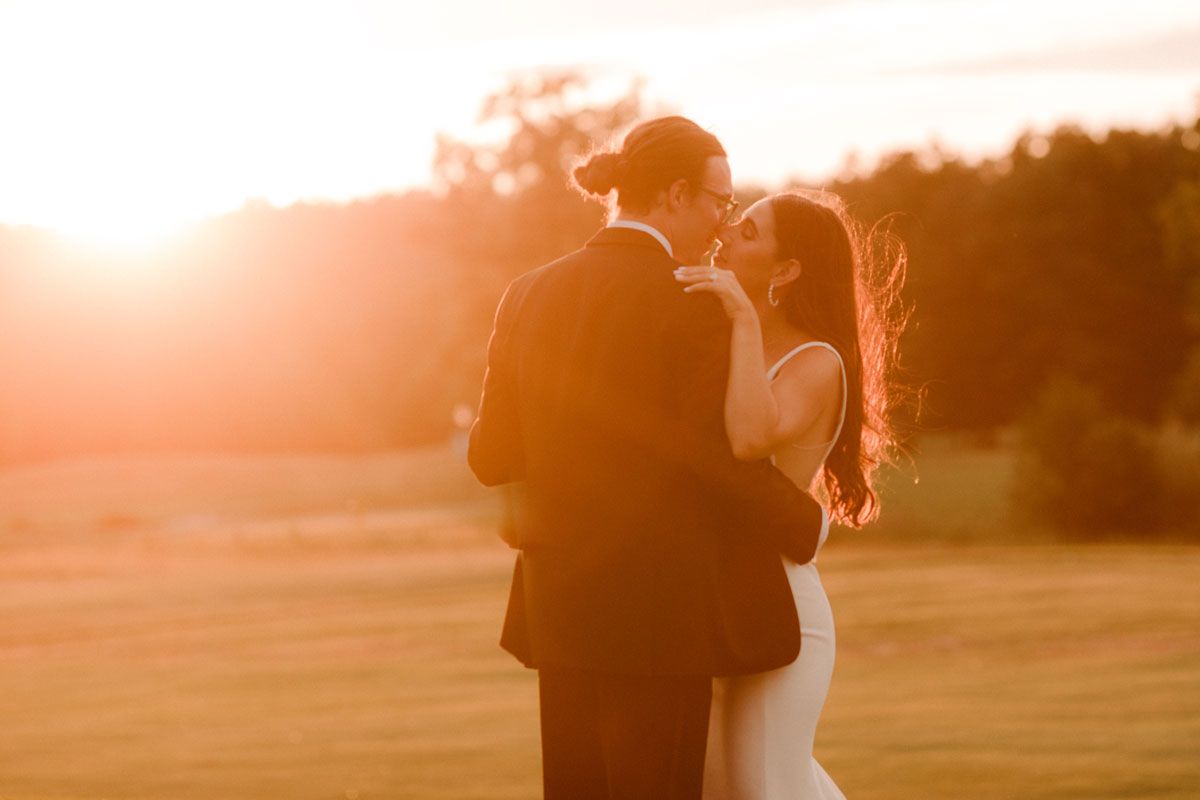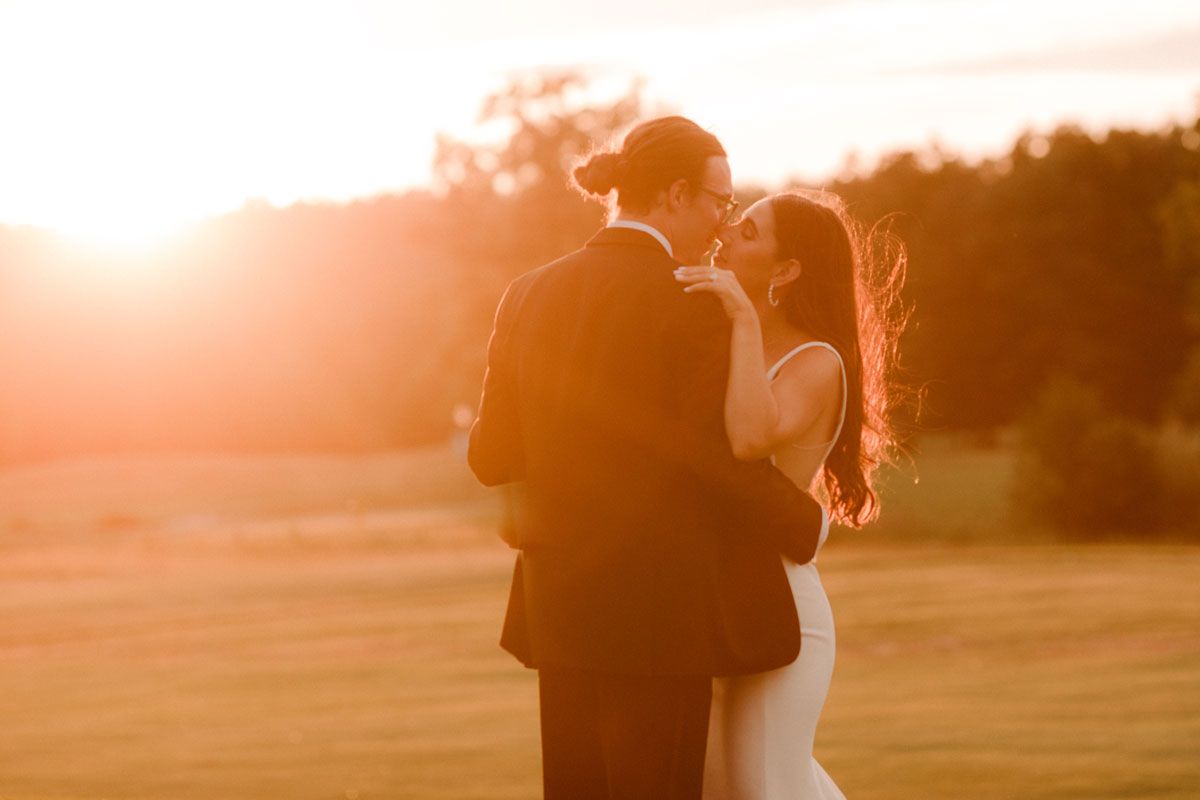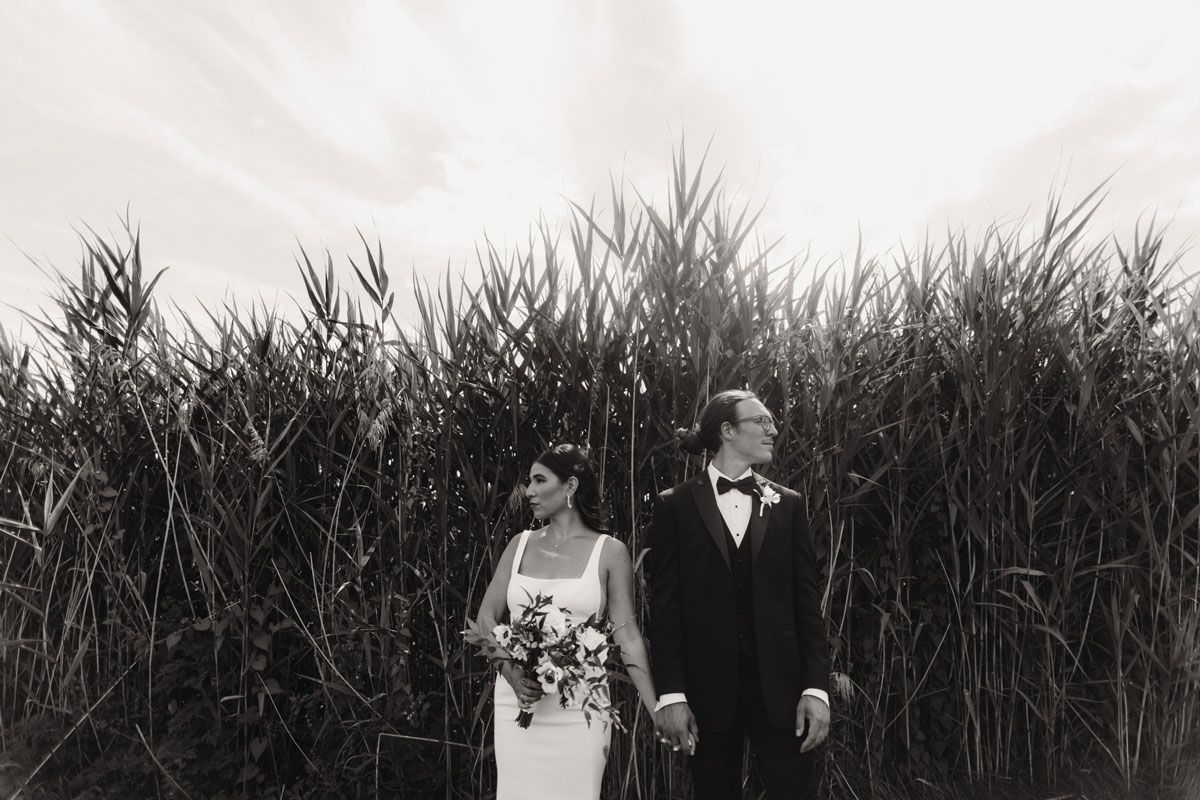 Advice 

to pass along...

 
You don't have to do it all on your own. Keep your load and mindset light, and ask for help when you need it! Hiring professionals that you know and trust will be a huge help with that. Also try not to let what you see on social media dictate your wedding day. The sooner you can let go of picture perfect expectations, the sooner you can enjoy the process and focus on what your wedding is really all about! Don't lose sight of what really matters, celebrating the love you chose with your closest family and friends.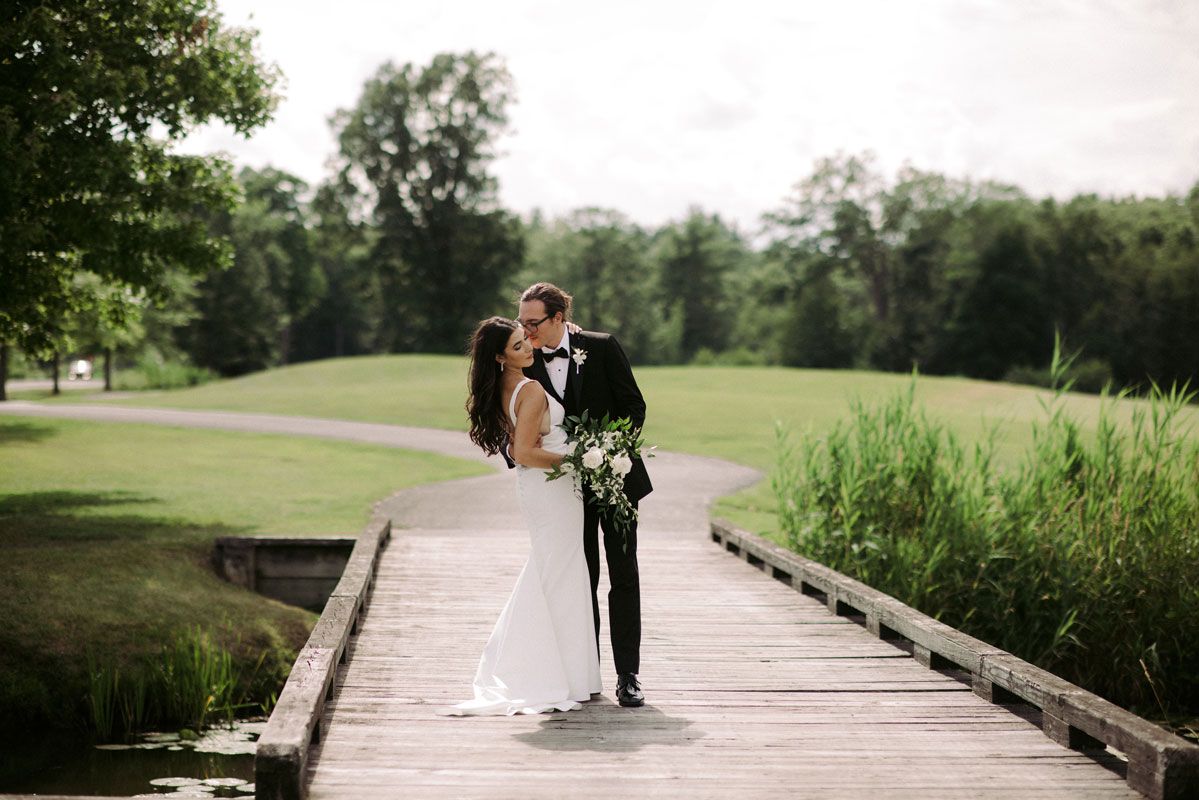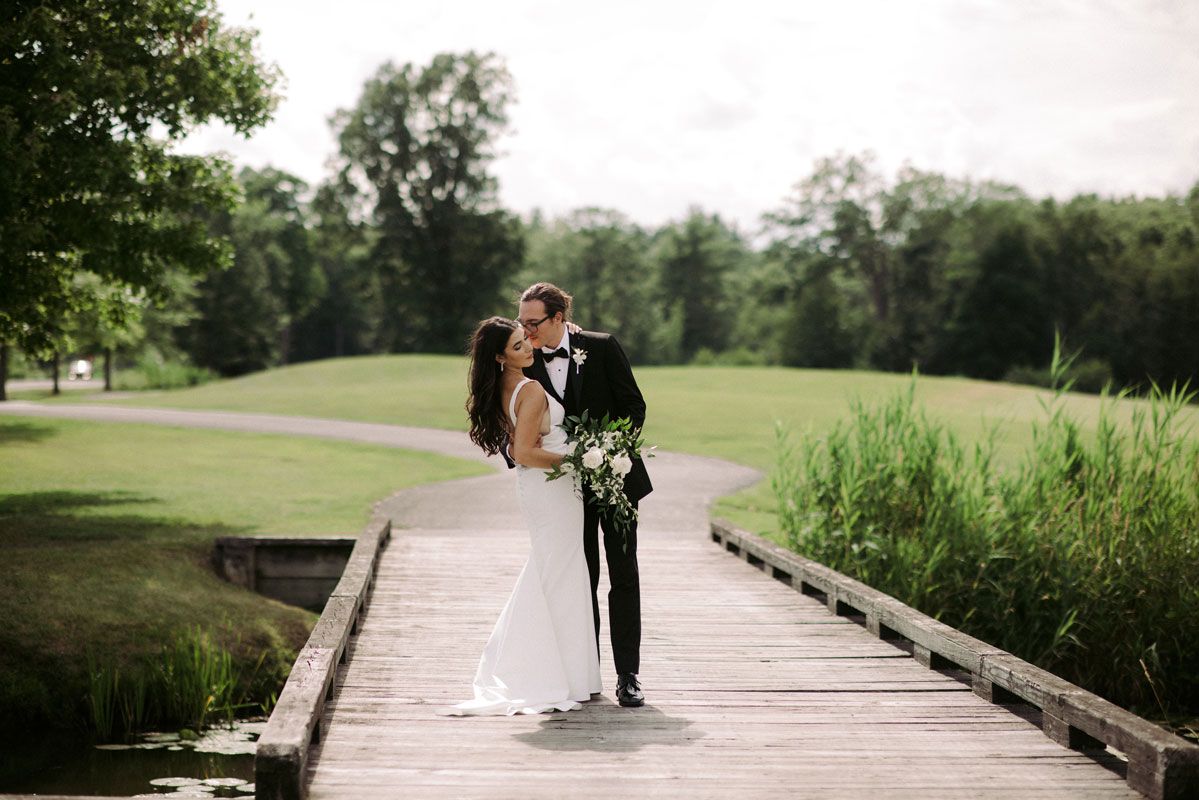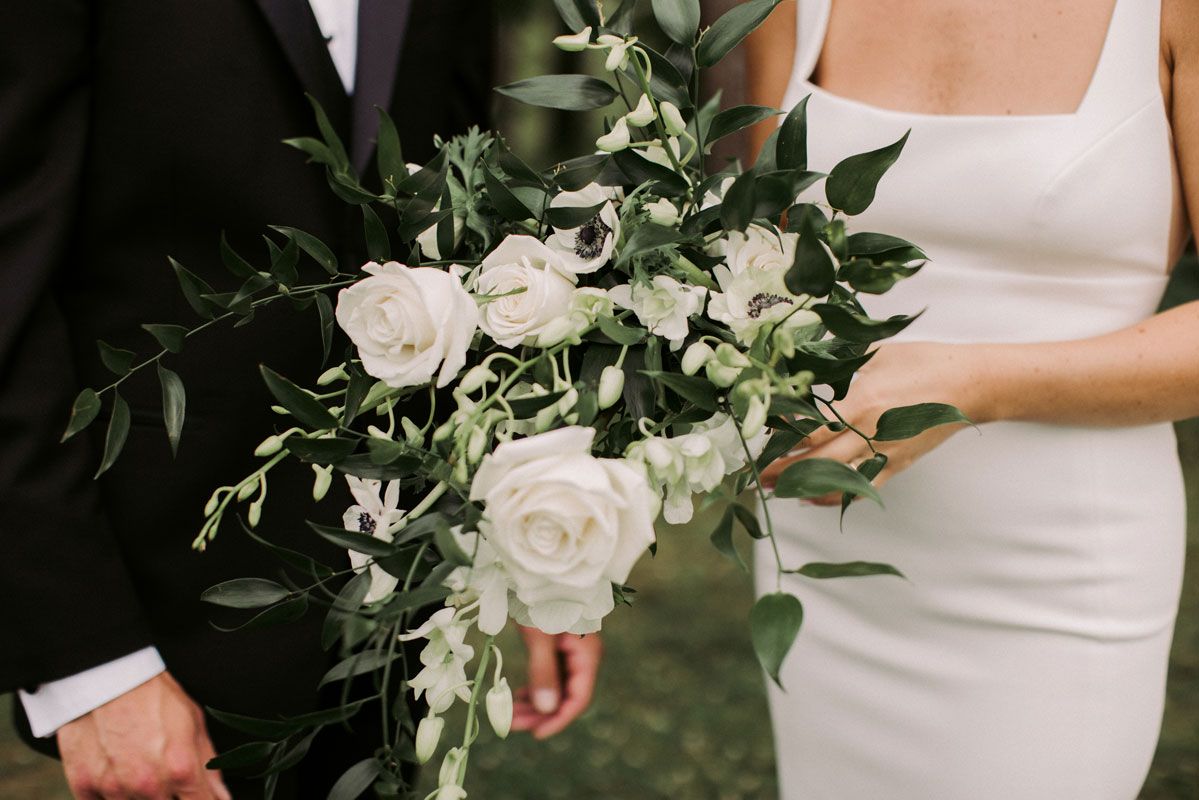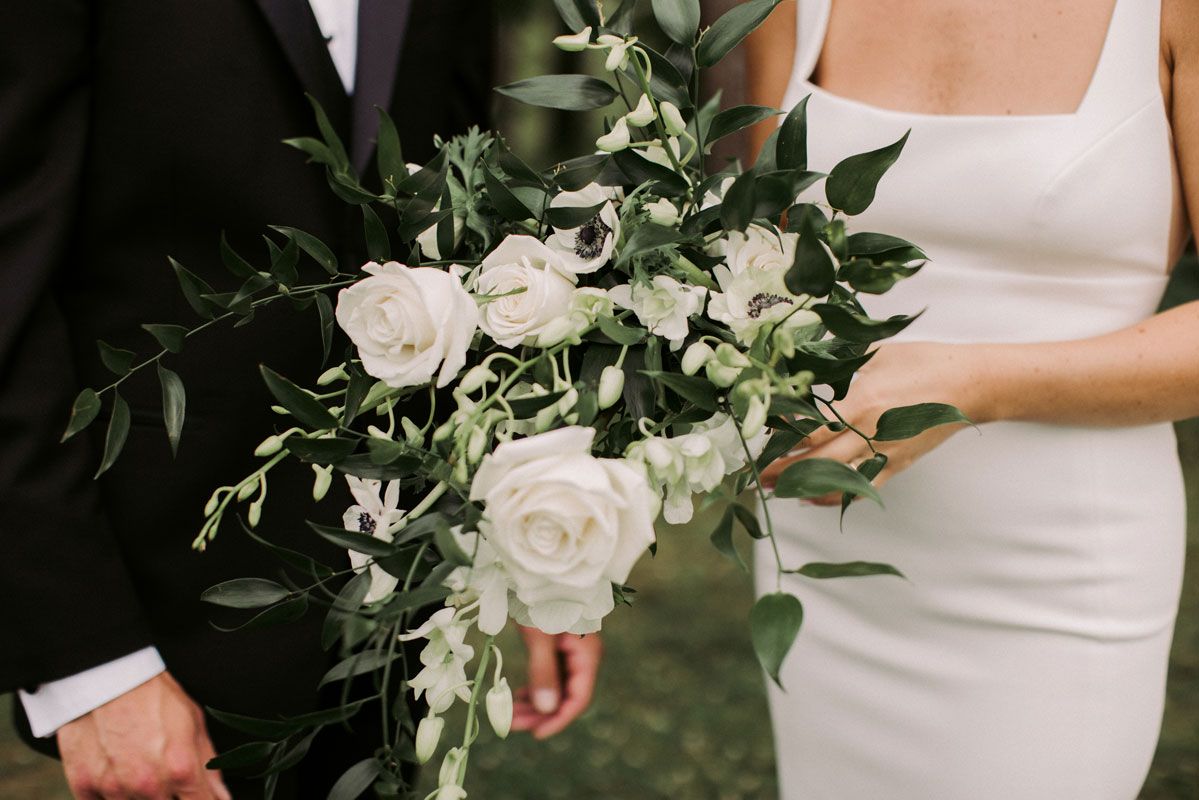 Special

 

touches...

 
Rehearsal Dinner: The 408 Event and Occasion
We wanted our family to play special roles throughout our day - so we had our brother-in-law, Matt Griffin, play & sing "I'd Have You Anytime" by George Harrison during our ceremony and we had our other brother-in-law, Jake Allen, as our wedding DJ. We also opted to have a non-traditional first dance. We chose an upbeat song that we love and had all of our family and friends join us on the dance floor. 
We had a cotton candy & popcorn machine at our after party as an homage to our first date at Circus Cafe in Saratoga.