KAT & DAVID
---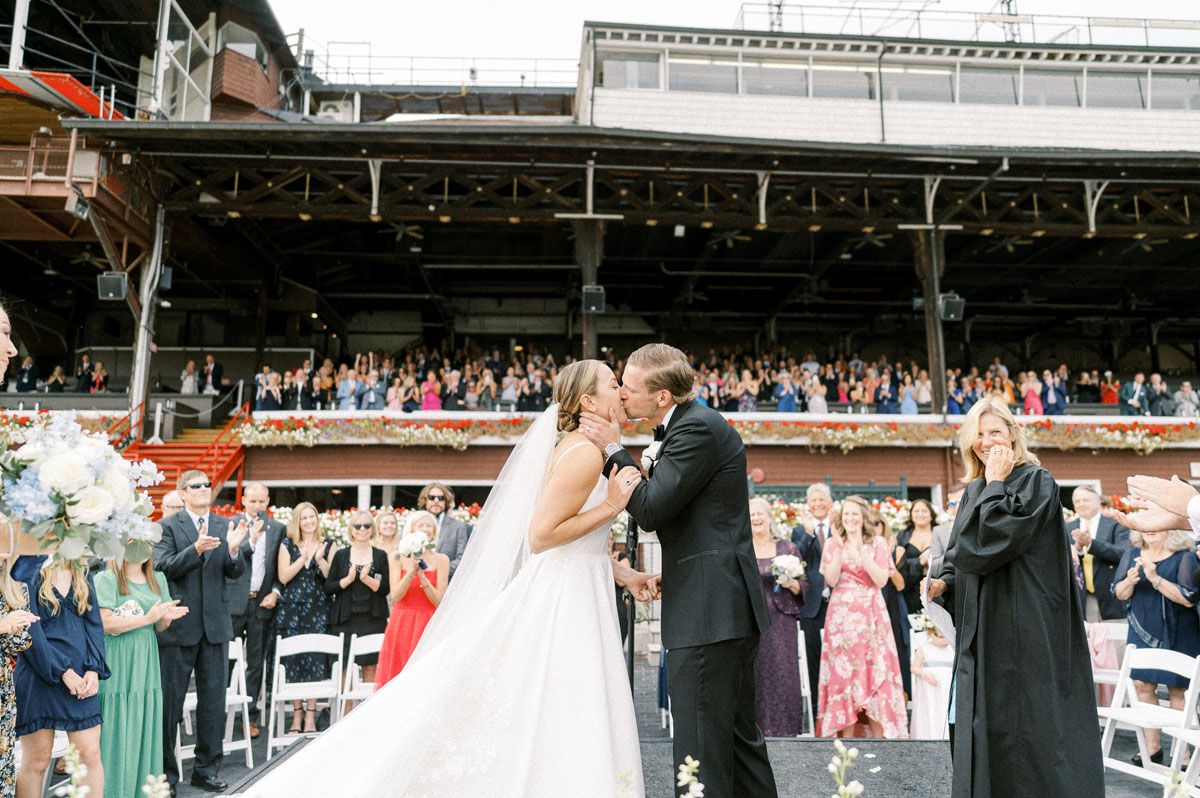 Photos by
Michelle Lange Photography
---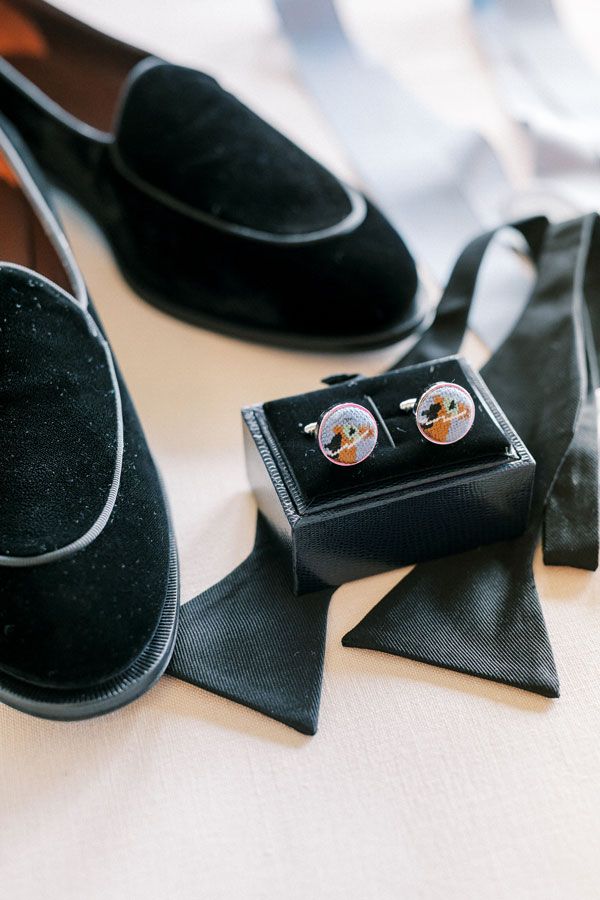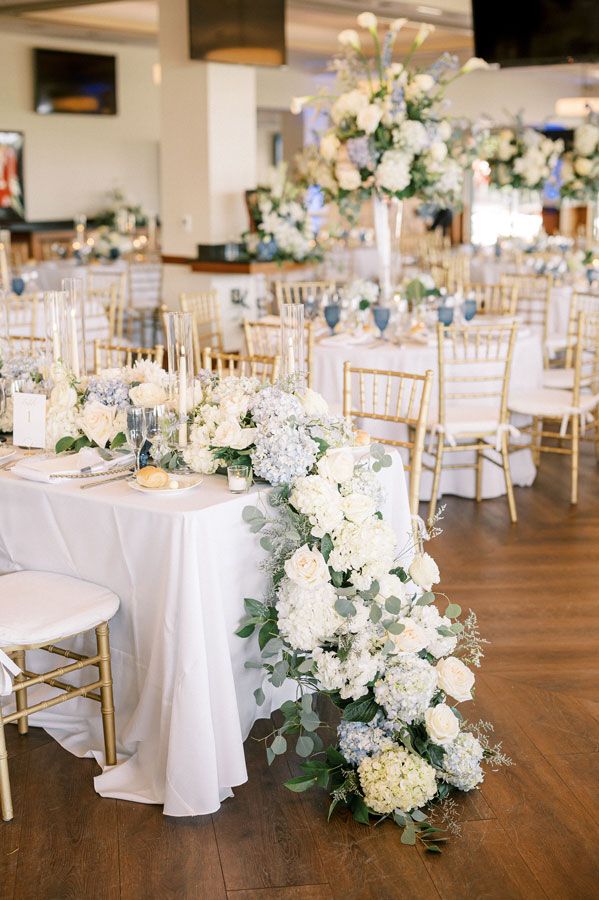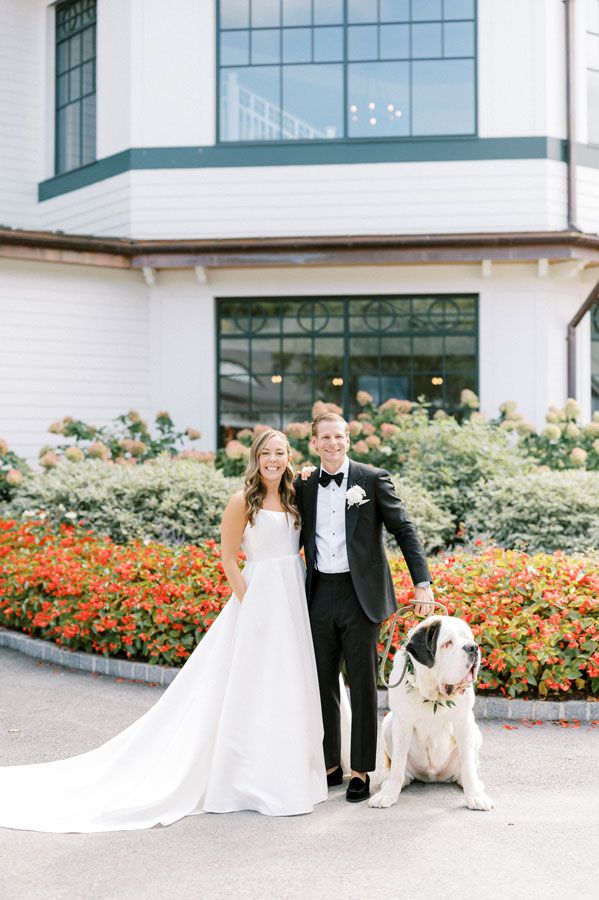 Our Story...
Dave and I met the day we moved into our freshman dorm at Holy Cross in Worcester, MA. As we both unloaded our bags and lacrosse sticks, it sparked a natural conversation. For the next three years, we became very close friends with a tight knit group that were navigating life in college, as well as playing on the men's and women's lacrosse teams. 
Our relationship took the next step our senior year and continued after college as I moved to Boston and Dave moved to London. Eventually, we both settled in Boston for good and in 2021, bought our first home, got a puppy and eventually got engaged in Westport MA.
Getting married in Saratoga was a natural fit as it was my hometown and where we were able to create so many special memories throughout the years together. Once we knew we could get married at the 1863 Club at the Saratoga Race Course, it was a done deal! We were so excited to have friends from Holy Cross and Boston experience Saratoga Springs for the first time at such a unique and historic location.
Our day was perfect and by utilizing local vendors, every detail was authentic to Saratoga and depicted what Saratoga means to us. We couldn't be more appreciative of everyone who helped to celebrate our next chapter together!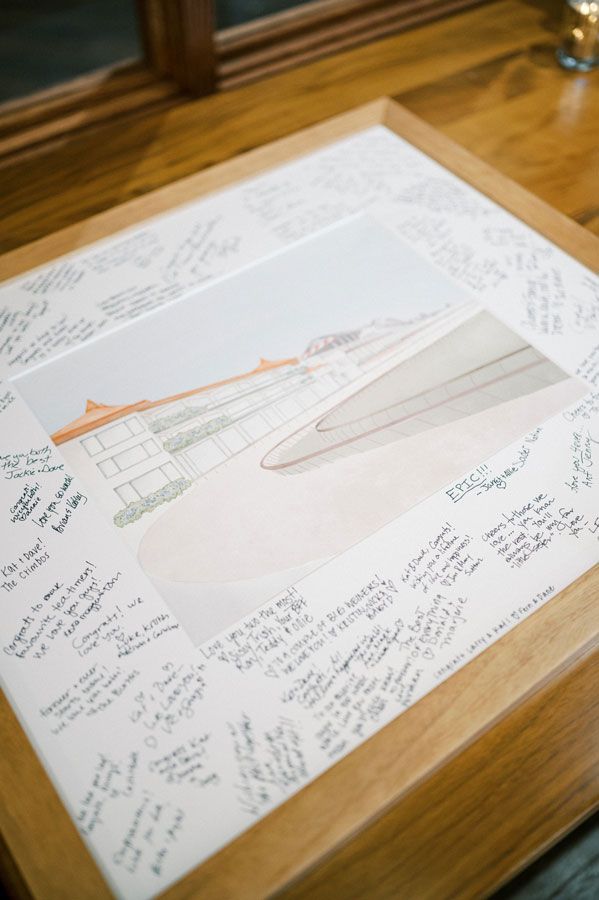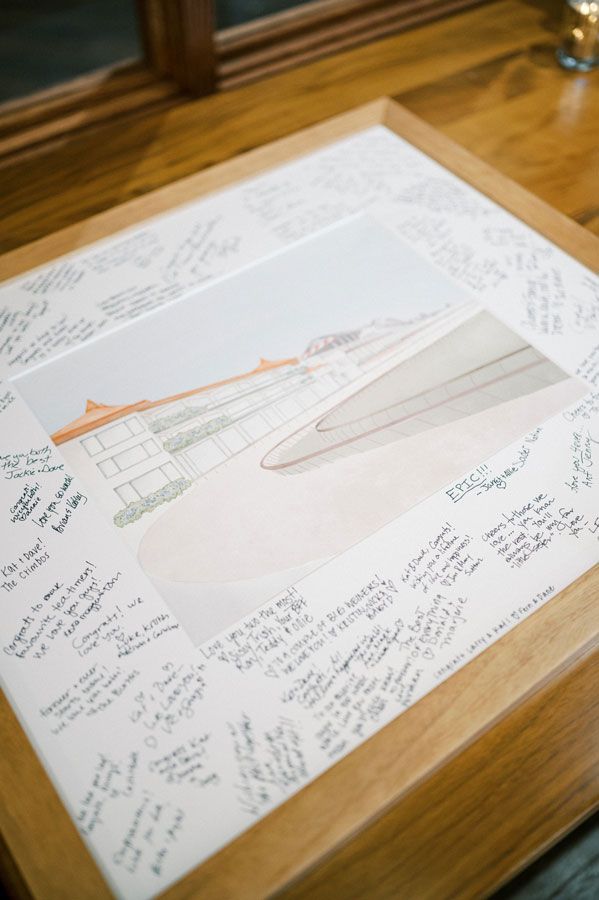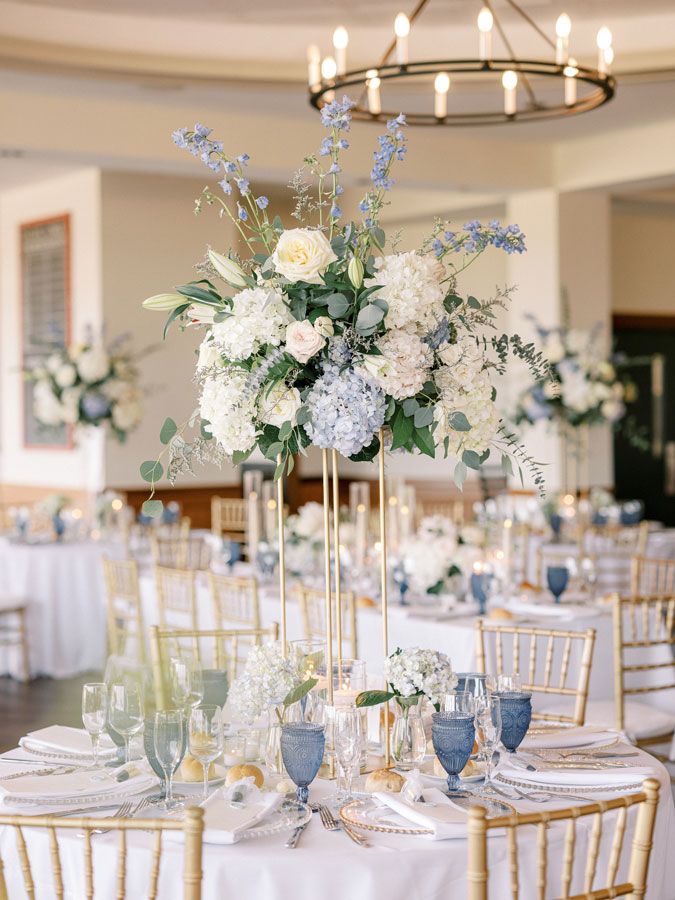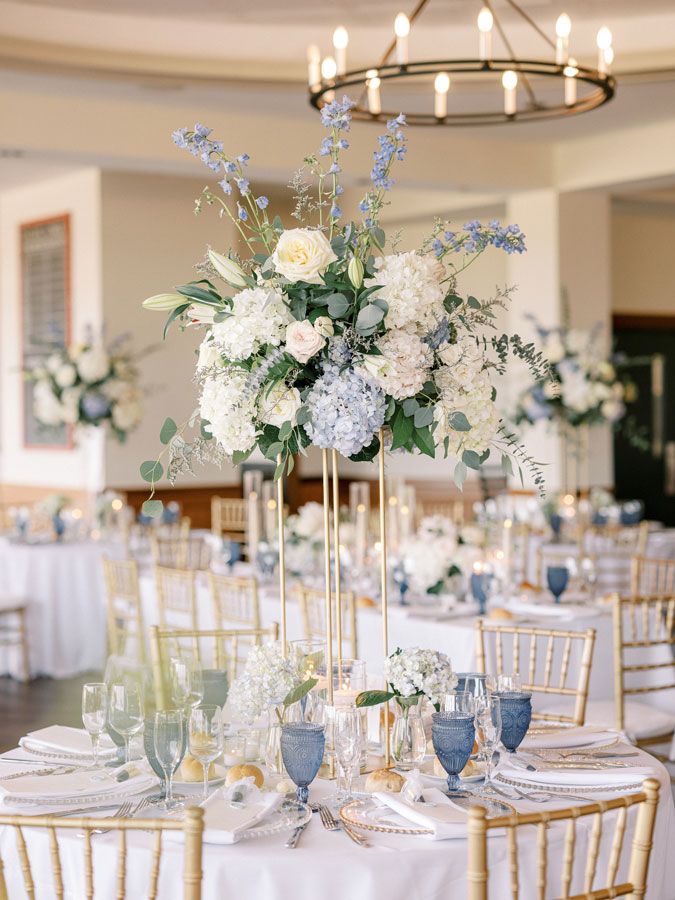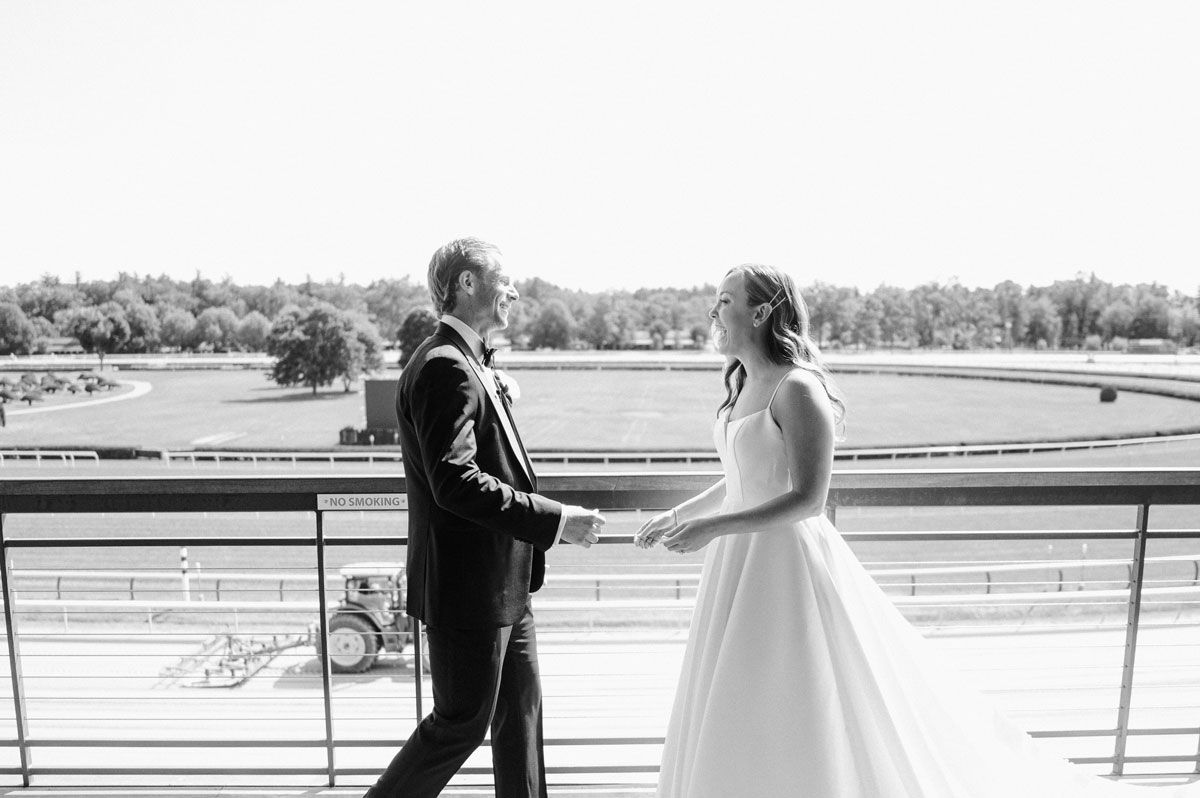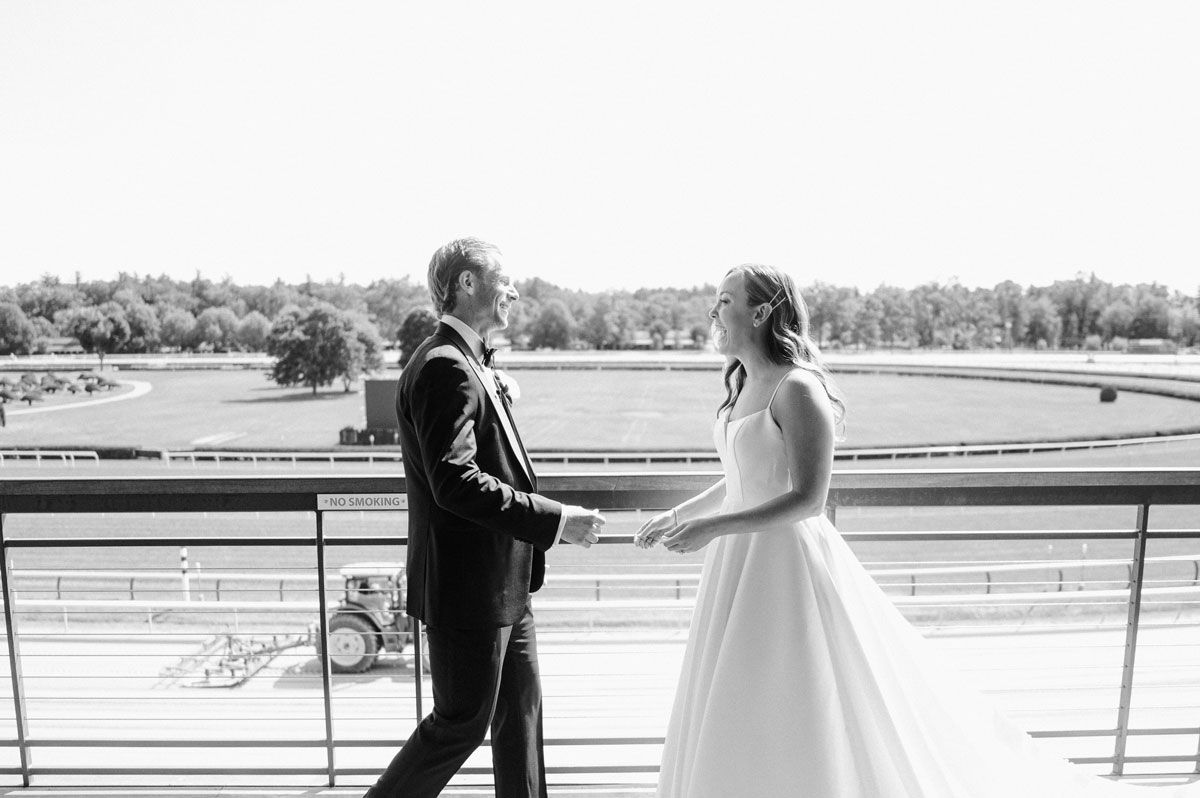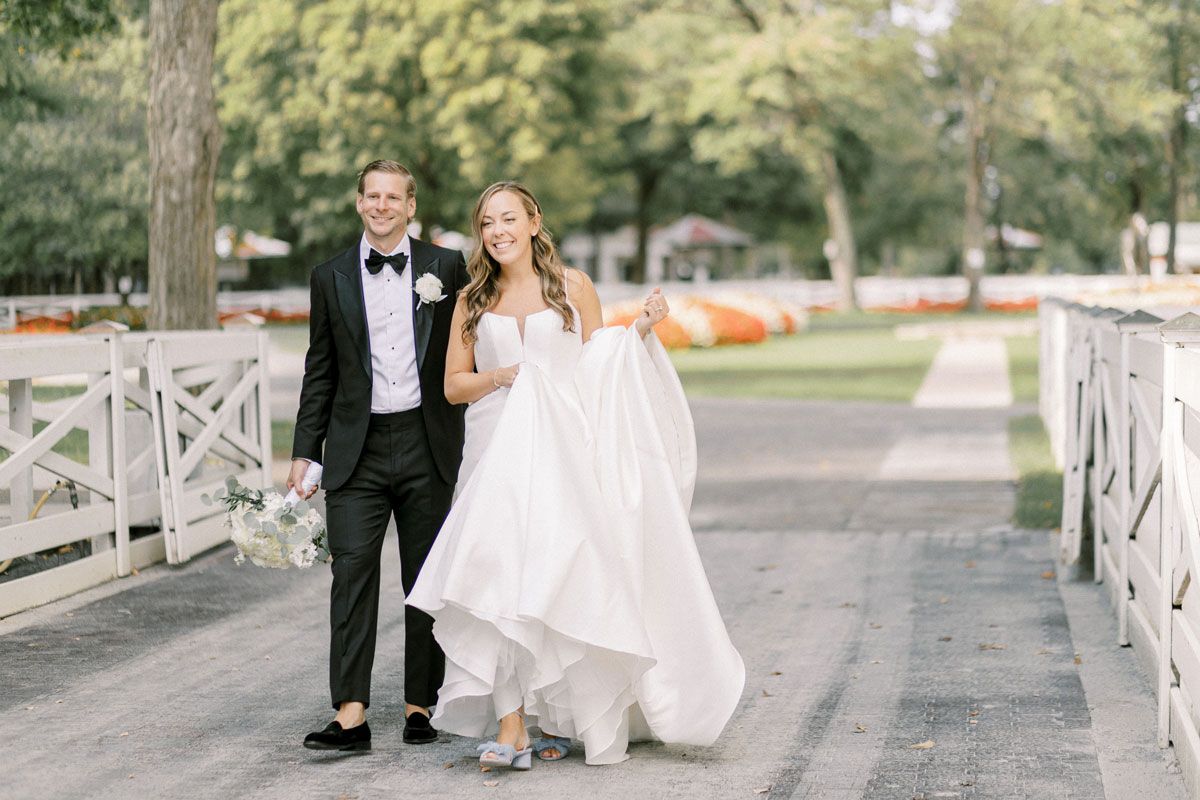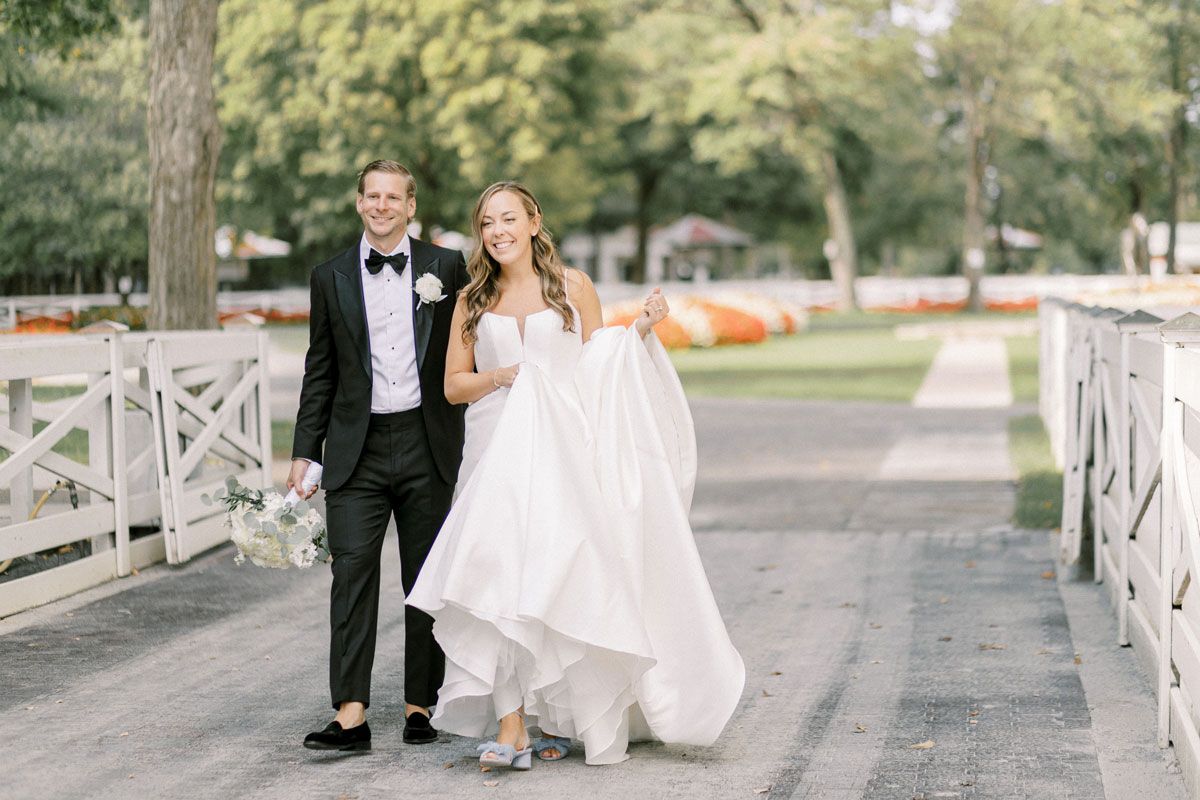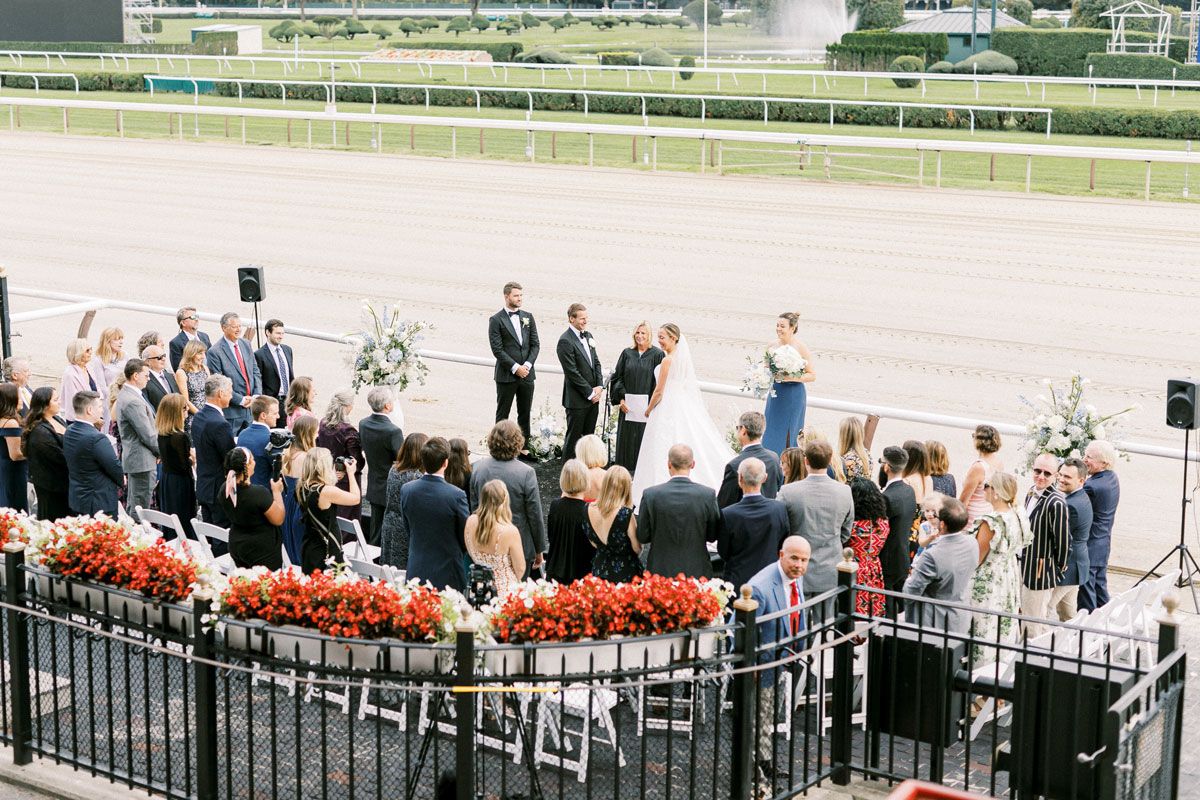 Advice 

to pass along...

 
• Enjoy every aspect of wedding planning, all of the ups and downs — it goes by so fast!
• Make personal relationships with your vendors. They make the magic happen and bring your vision to life!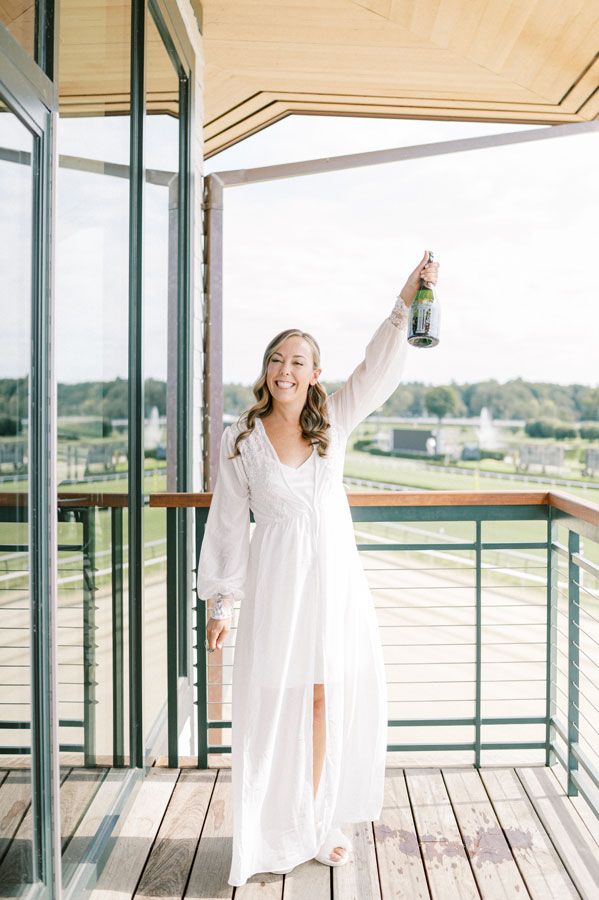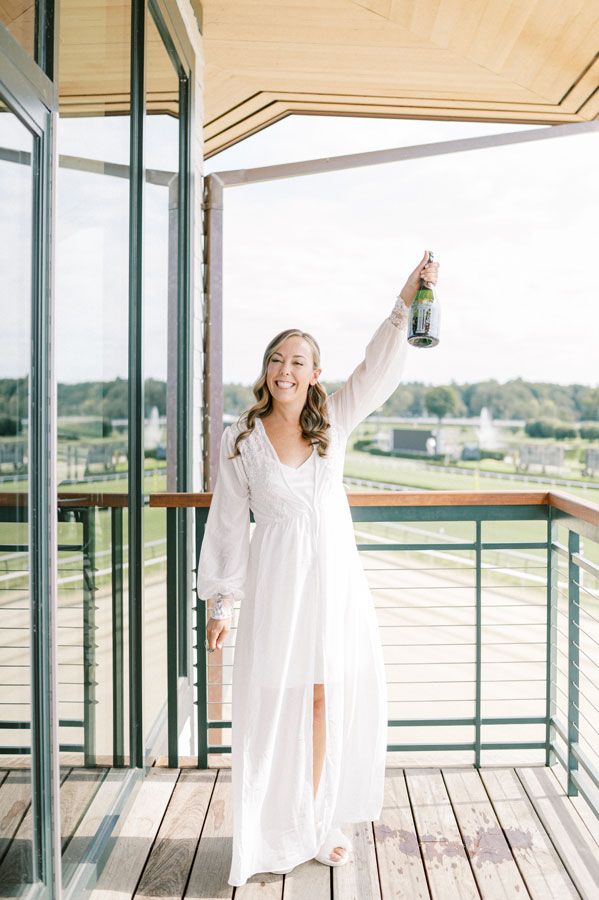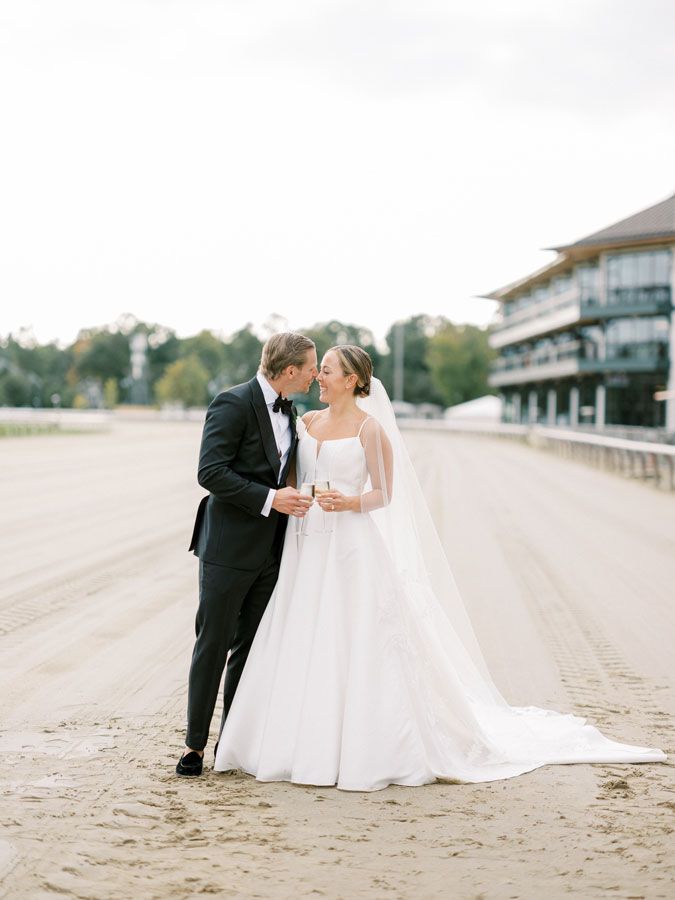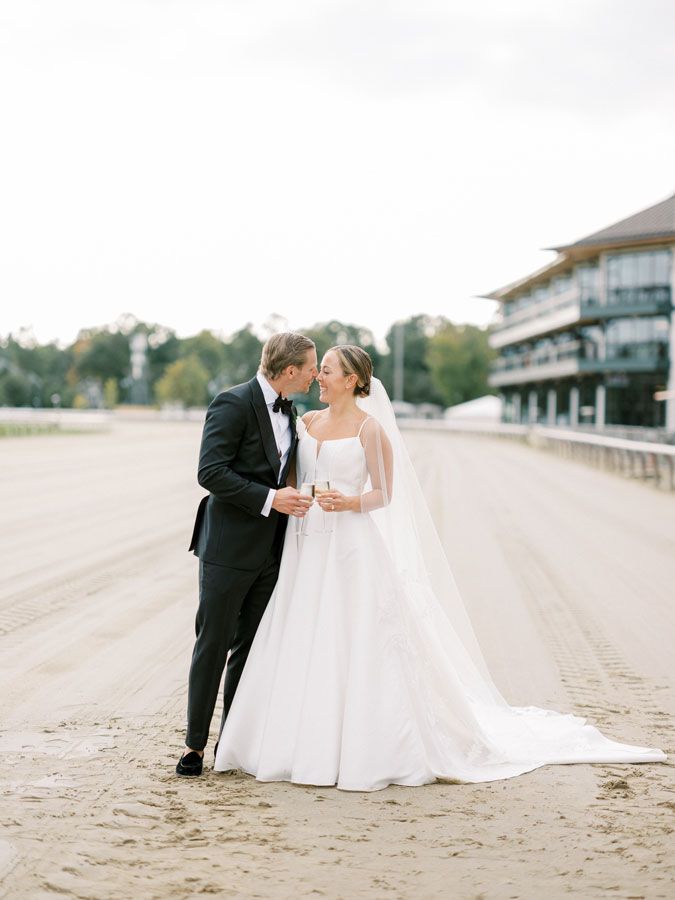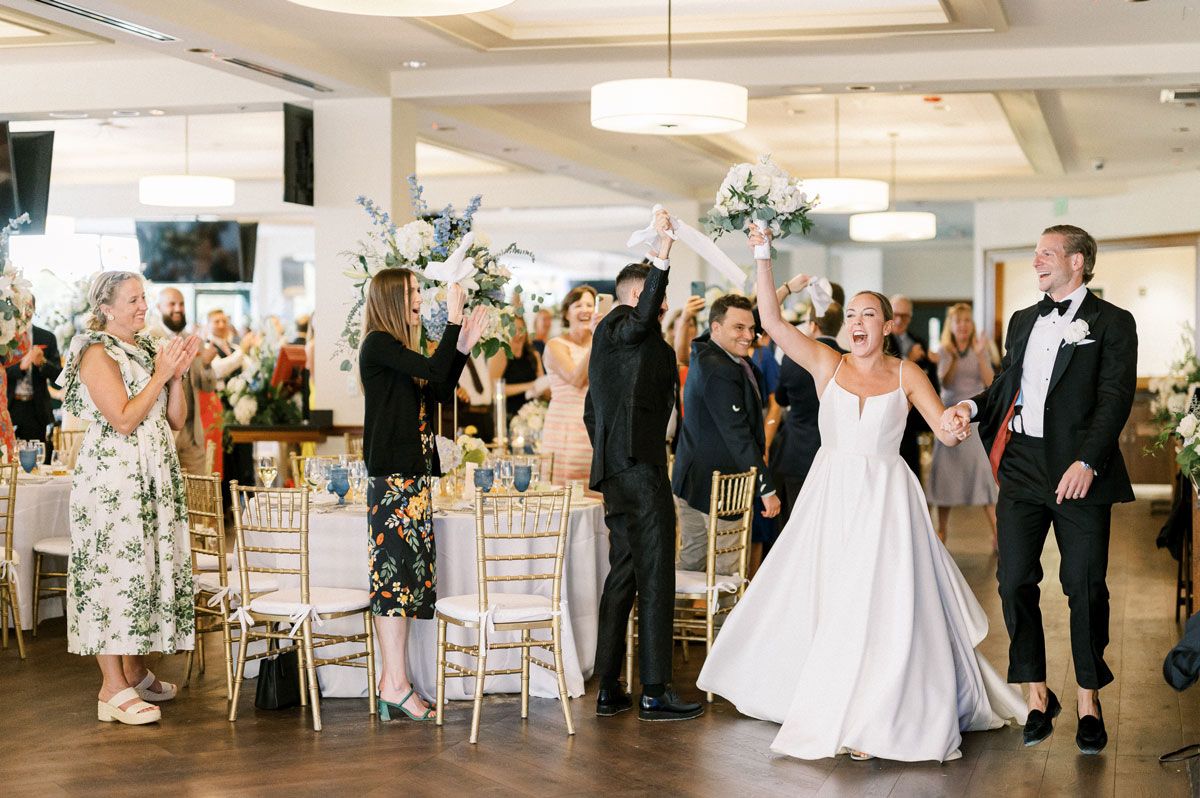 Special

 

touches...

 
• Welcome Bags: Moko & Company
• Welcome Bag Cookies: Indulgence Bakery
• Welcome Drinks: Hattie's
• Rehearsal Dinner: 550 Waterfront
• Rehearsal Dinner Photographer: The Content Agency
• Rehearsal Dinner Makeup: Amanda Pierce Makeup + Skin 
• Rehearsal Dinner Hair: Make Me Fab
• After Party: The Parting Glass
• NYRA