KACIE & BILLY
---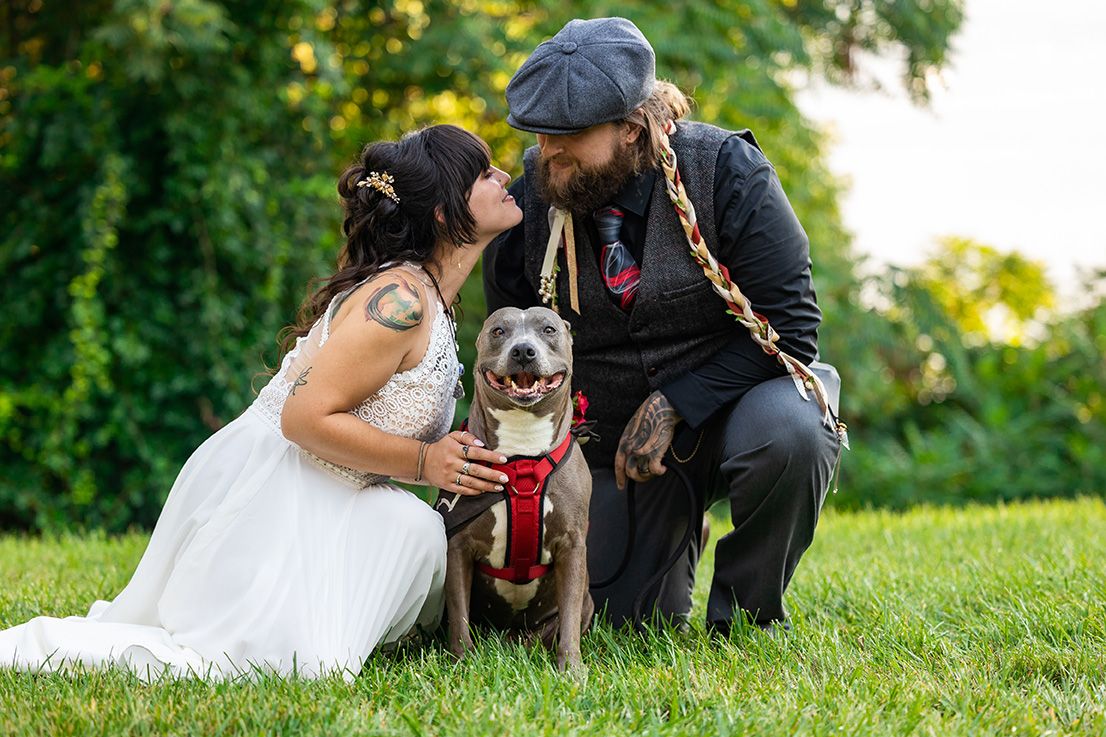 Photos by
Gabrielle Eve Photography
---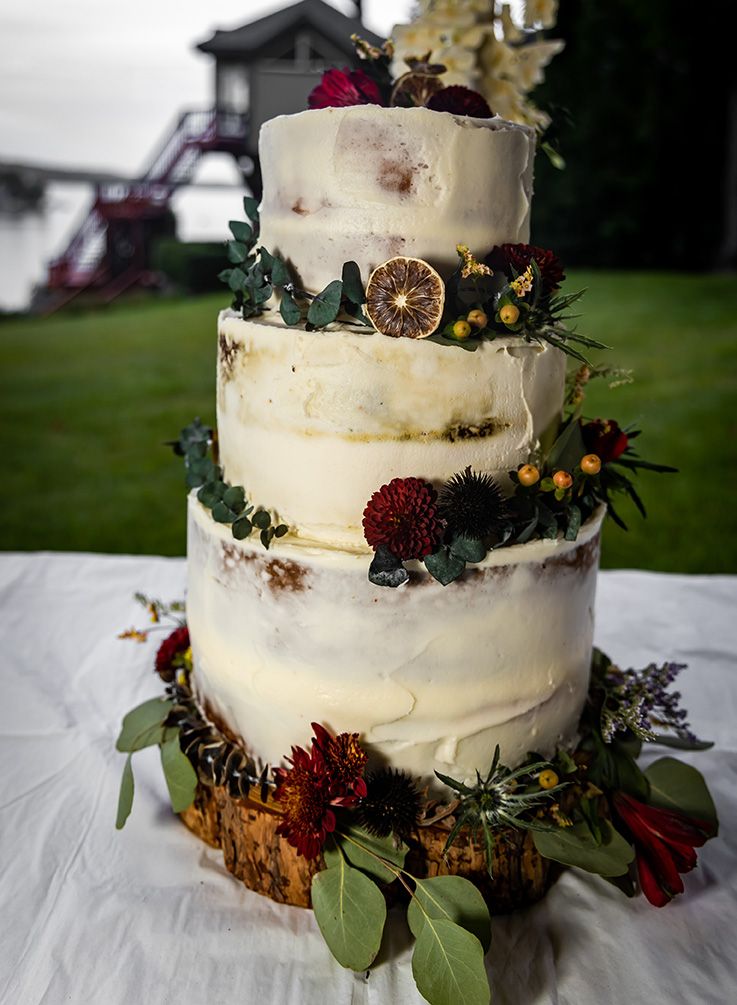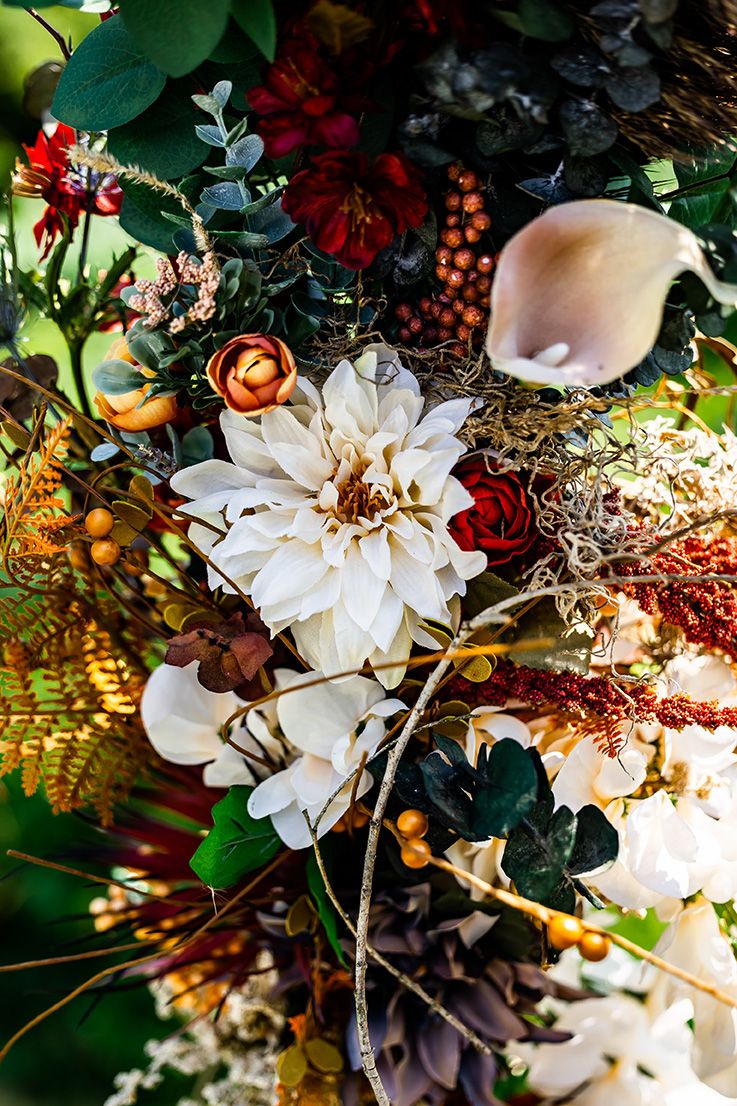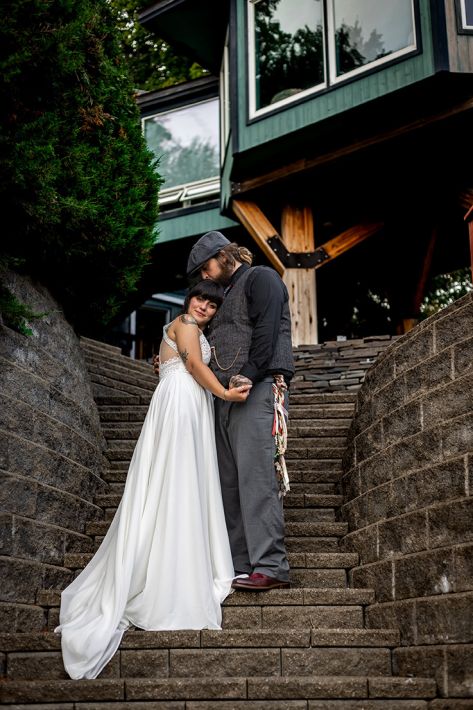 Our Story...
Billy and I originally met at SPAC at a DMB concert through mutual friends. The summers that followed were filled with bonfires, concerts, art and drawing collaborations with each other. We remained friends from afar after I left Saratoga to attend college in Burlington, VT and Billy went on to pursue his tattooing career. It wasn't until 2017, after I had moved back, that we reconnected at Desperate Annie's in downtown Saratoga. That night, both of us were on separate dates but were so excited to see one another that we spent the rest of the evening ignoring everyone else in the room to catch up... and the rest is history. 
When we began planning our wedding day - since I grew up on Saratoga Lake, and Billy spent his youth on Sacandaga - their was a immediate pull to have a lakefront wedding  (and what better way to show off this beautiful location to out-of-town friends and family!) The first time we toured Moon's Lake House, we knew that it was the spot for our special day - it was just so US! We spent that summer devising our DIY plan, thrifting decor and finalizing details. When they say "it takes a village" sometimes it really does - and we are so fortunate to have so many brilliant people in our lives that contributed their talents to the party of the year - from the flowers to the food!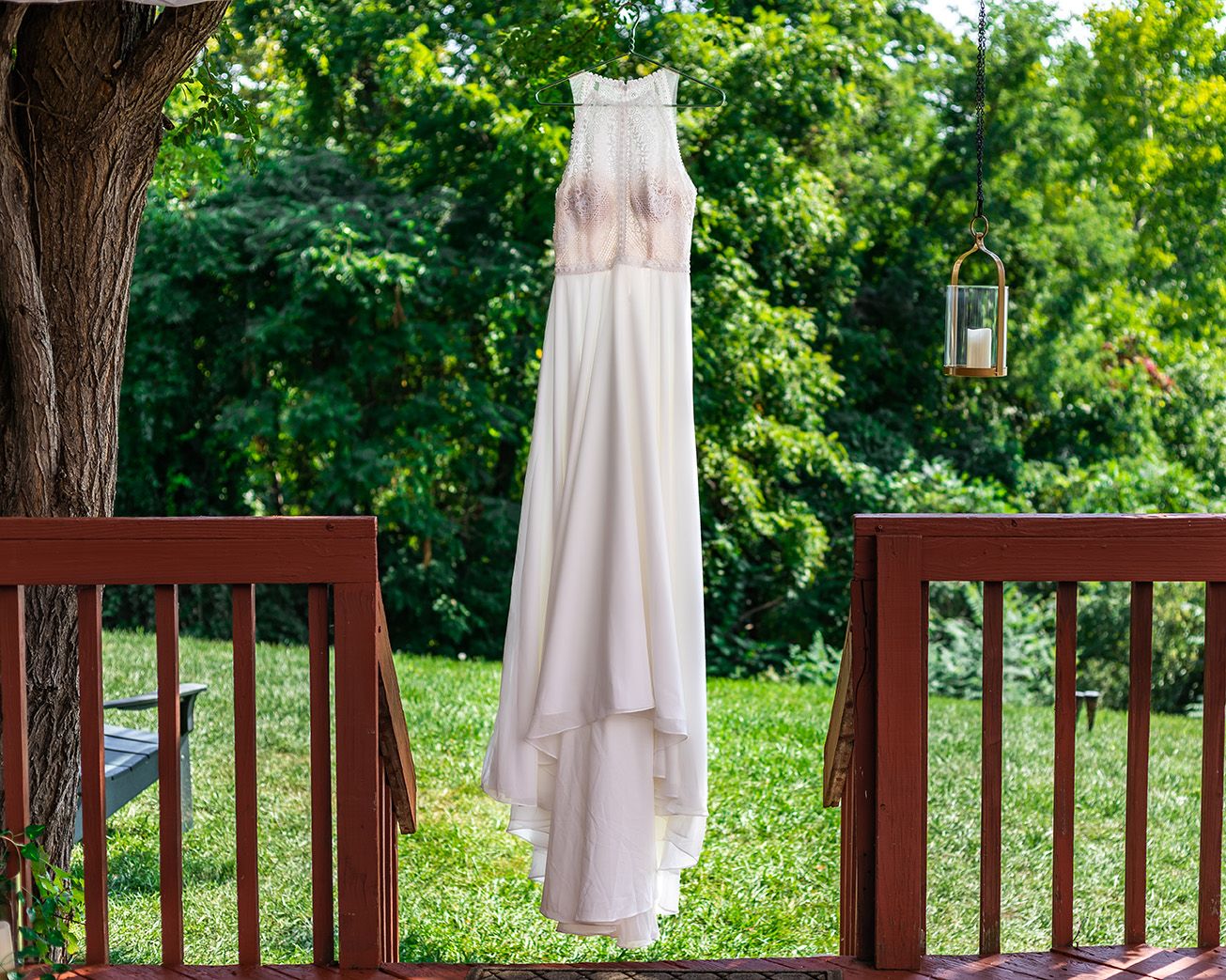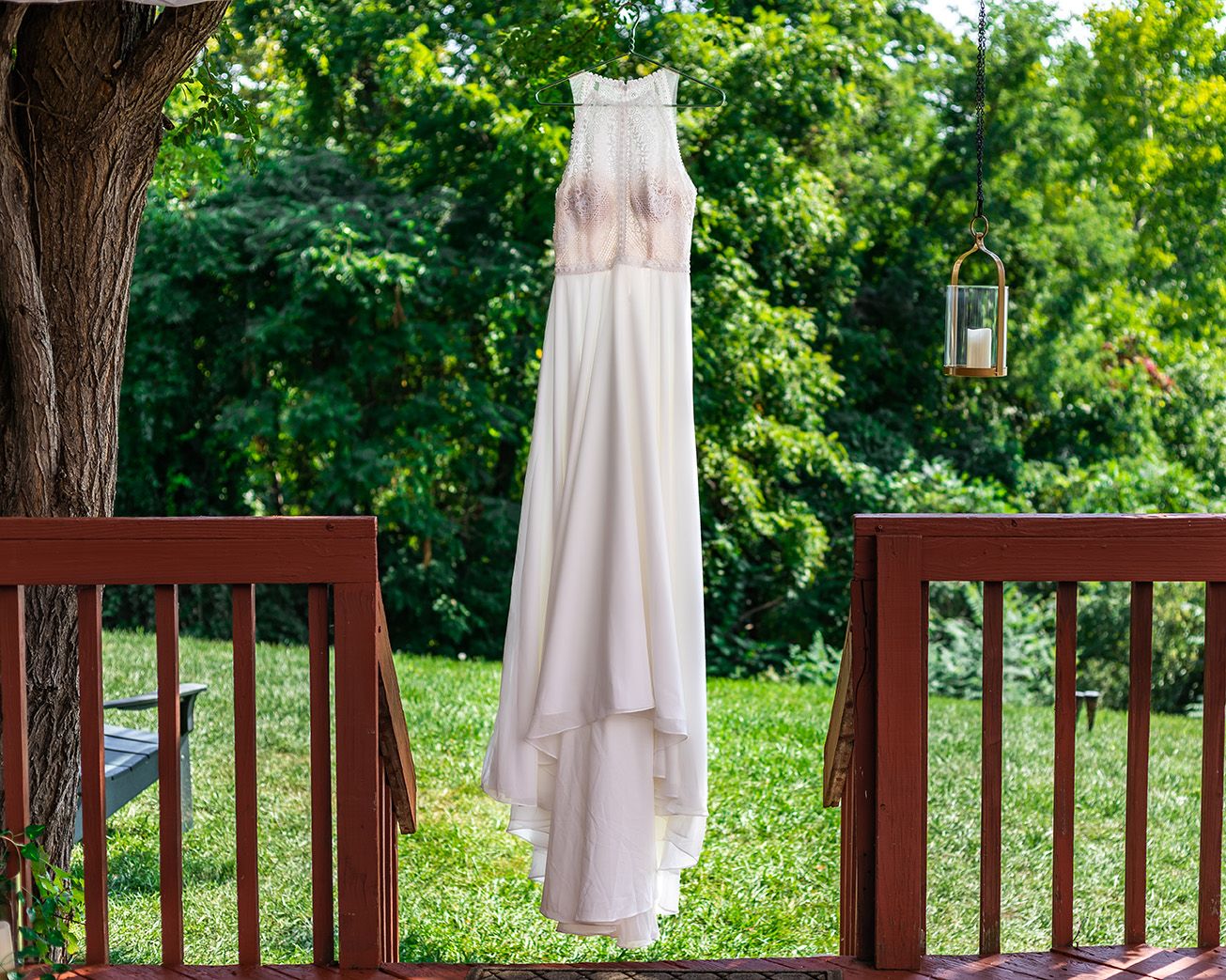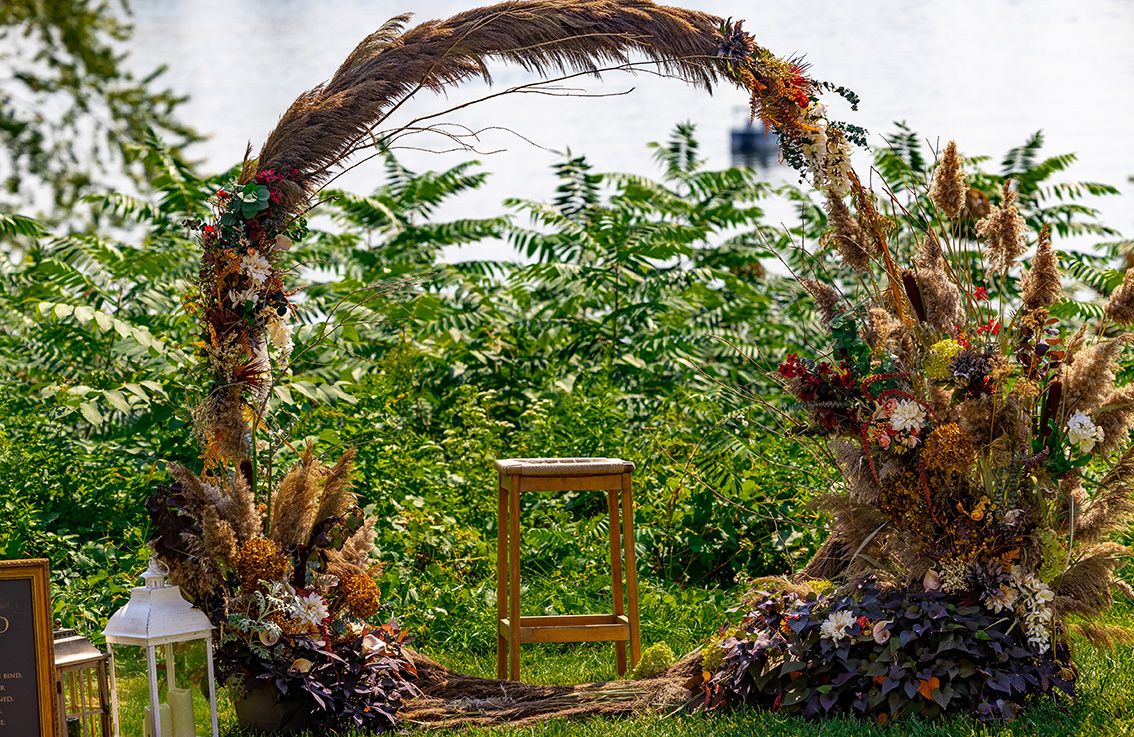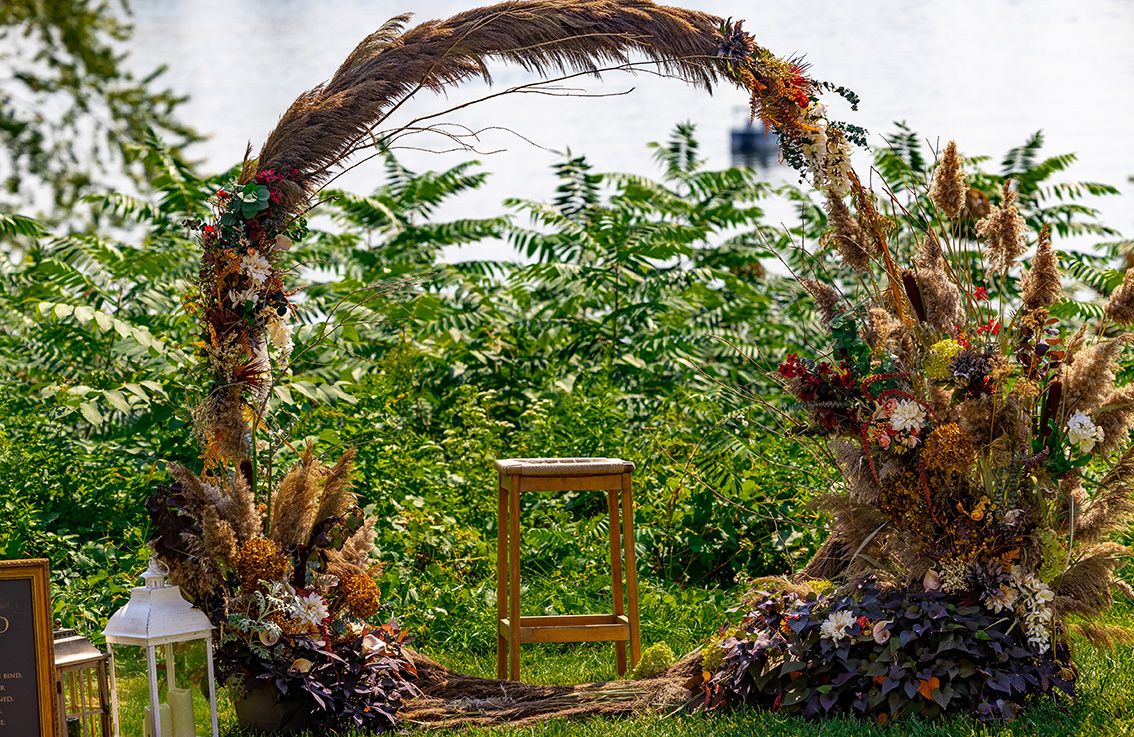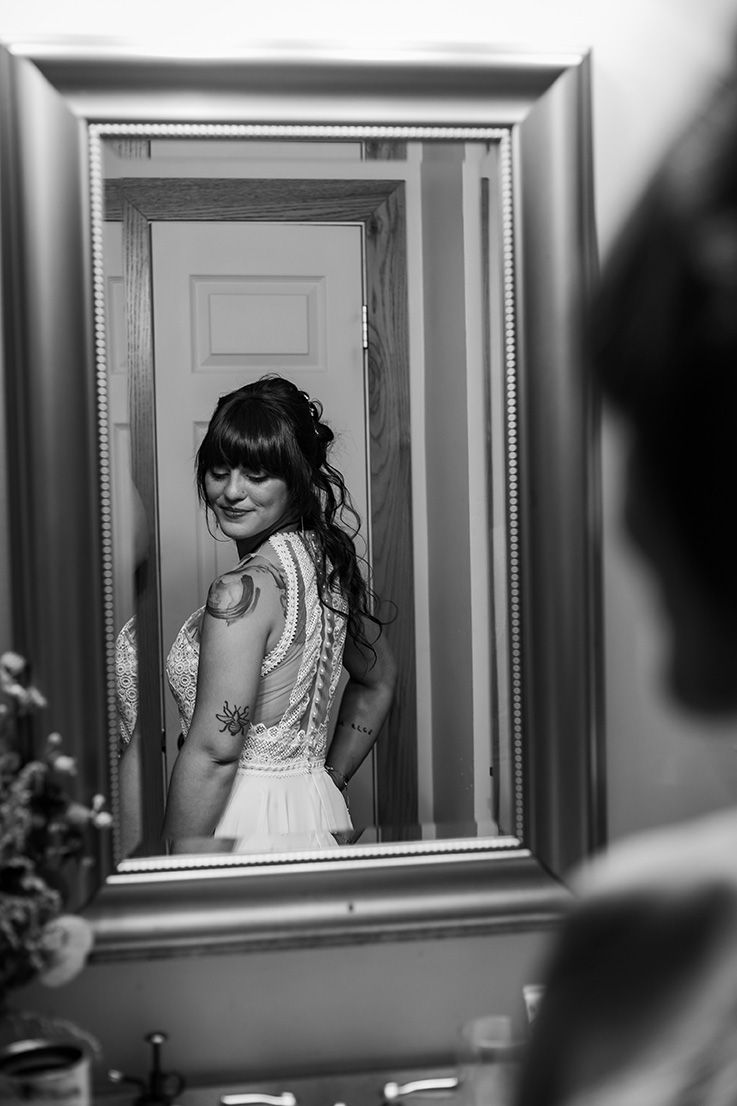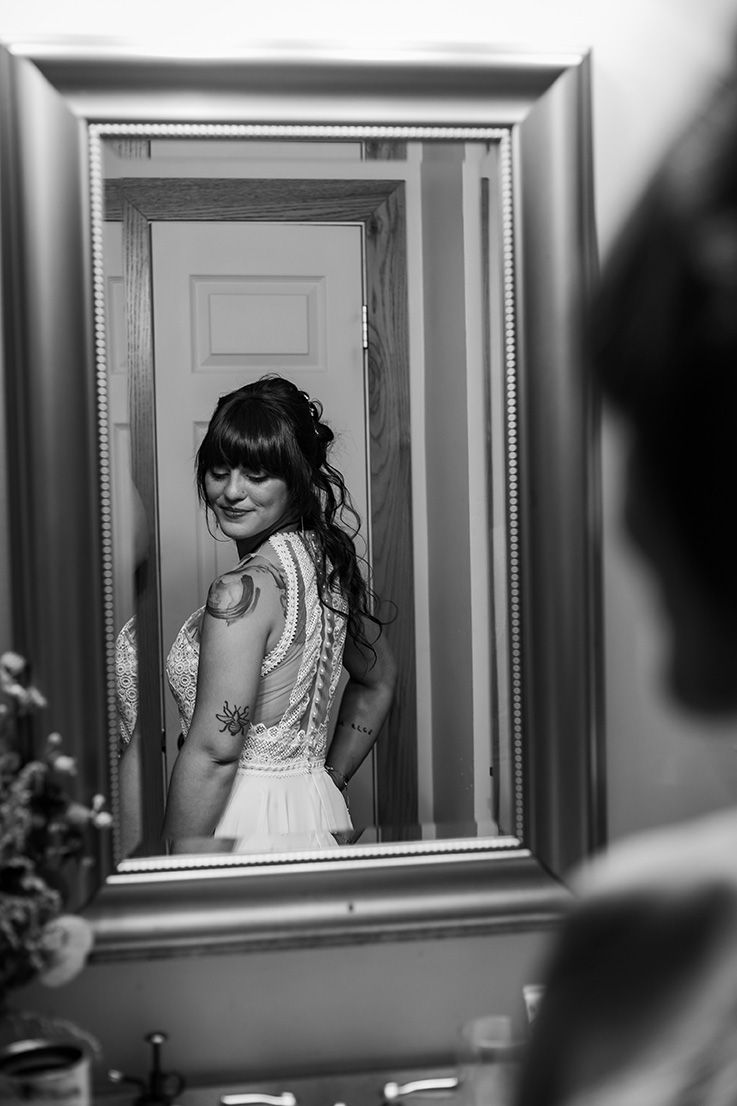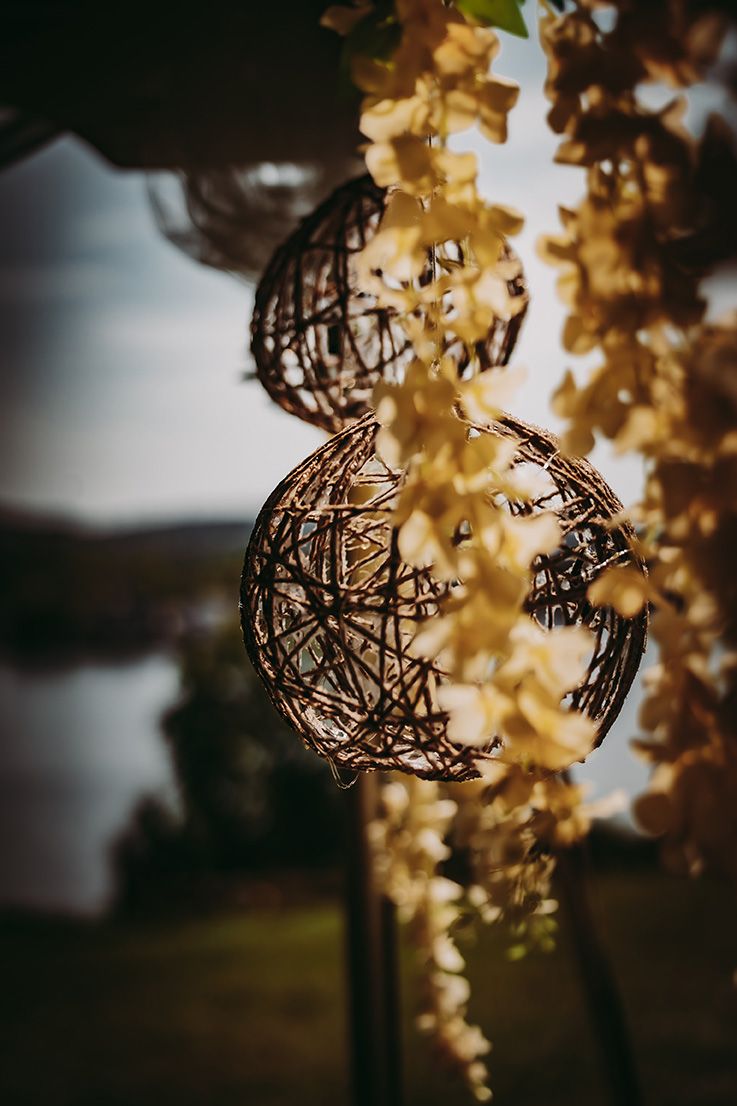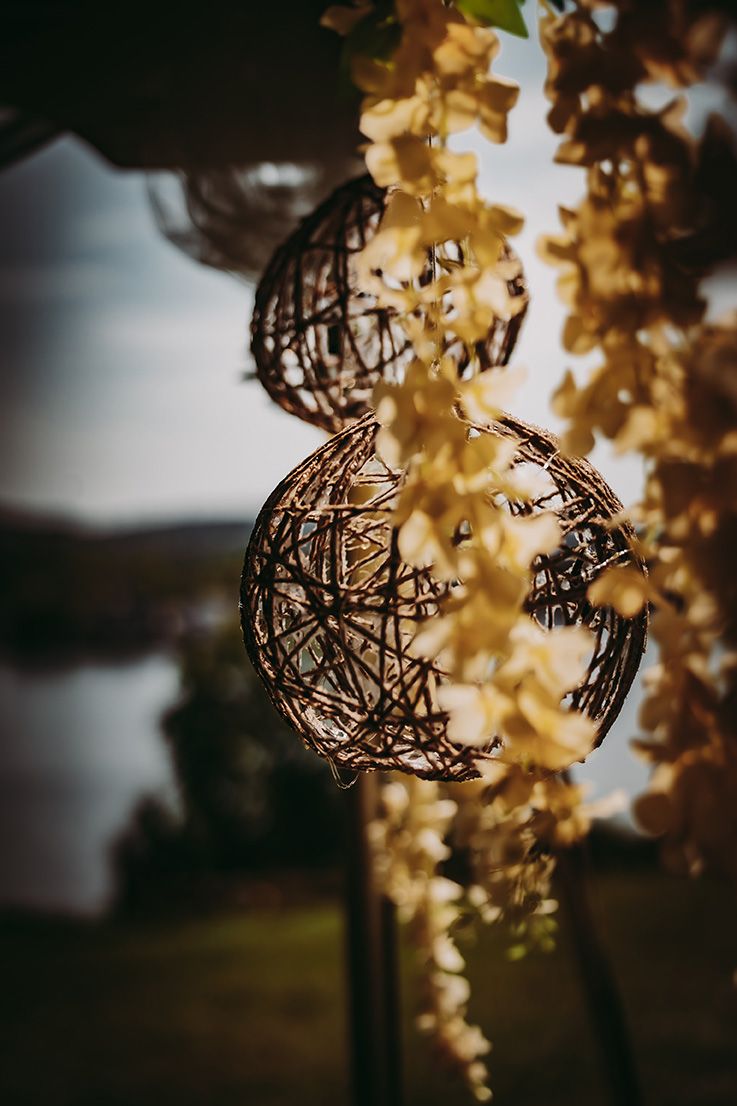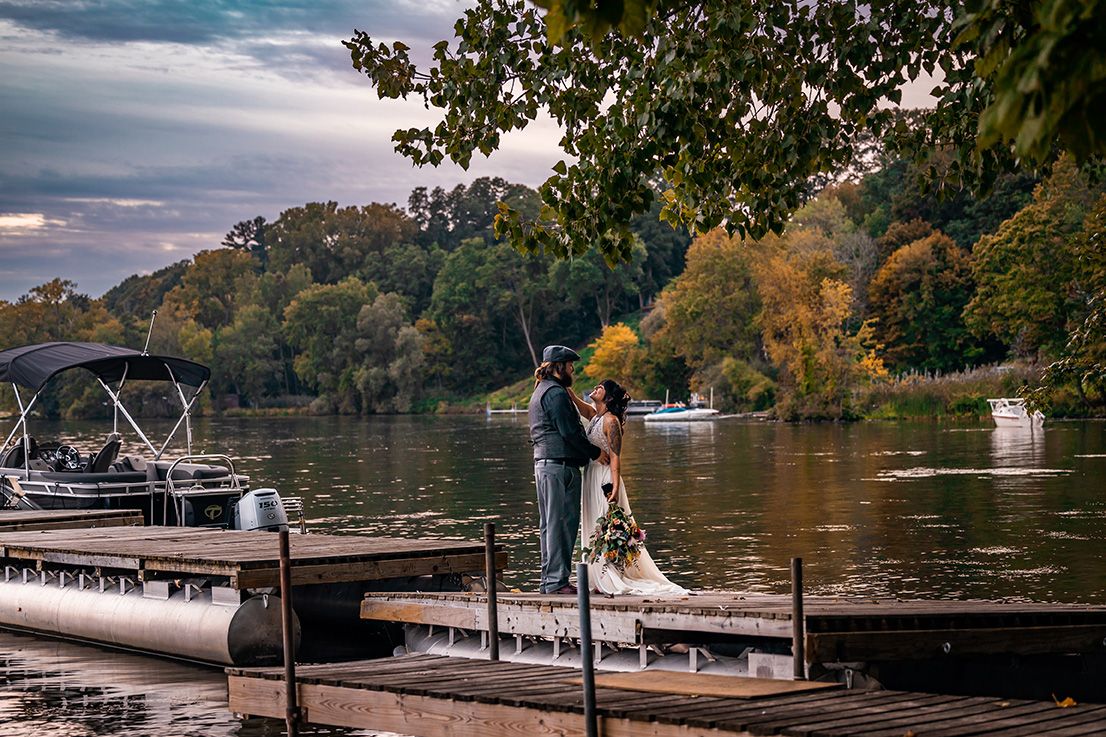 Advice 

to pass along...

 
If you are a DIY couple, like us, be sure to take reference pics/video of your venue to look back to whilst still planning! I also sketched out the table setting to help visualize the details.  
Don't lose the big picture! Do what speaks to you as a couple to get your personalities in there! We traded in a few classic wedding traditions for a more laid back vibe that really made our day unique to us.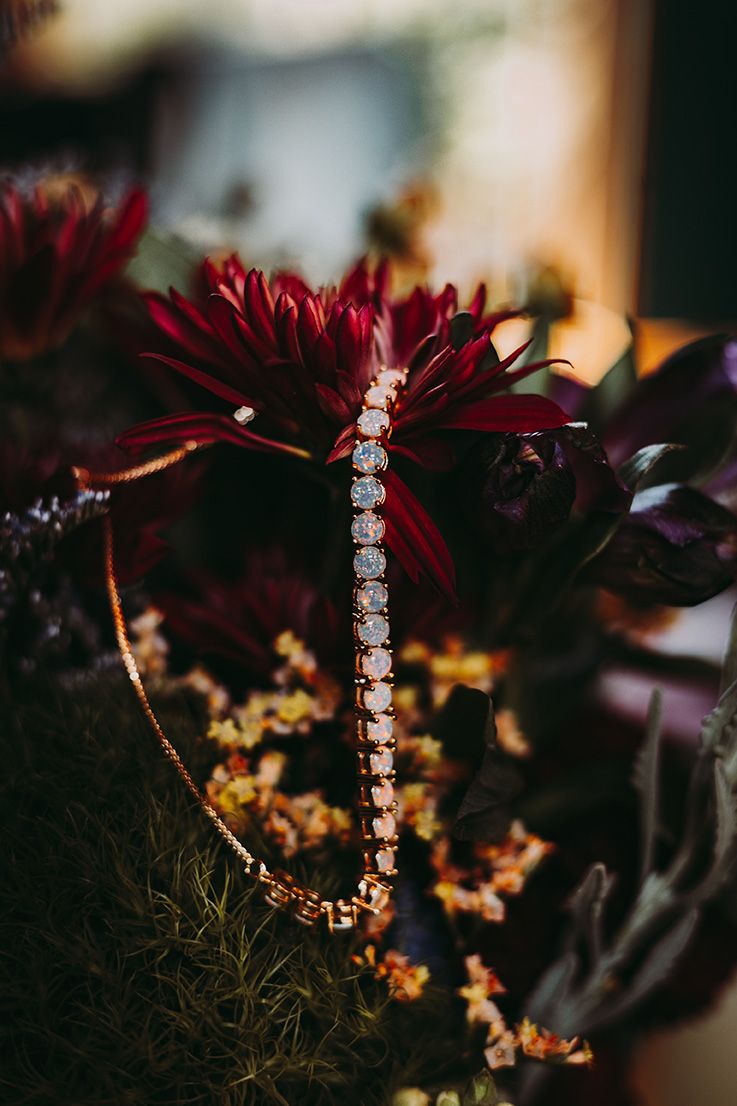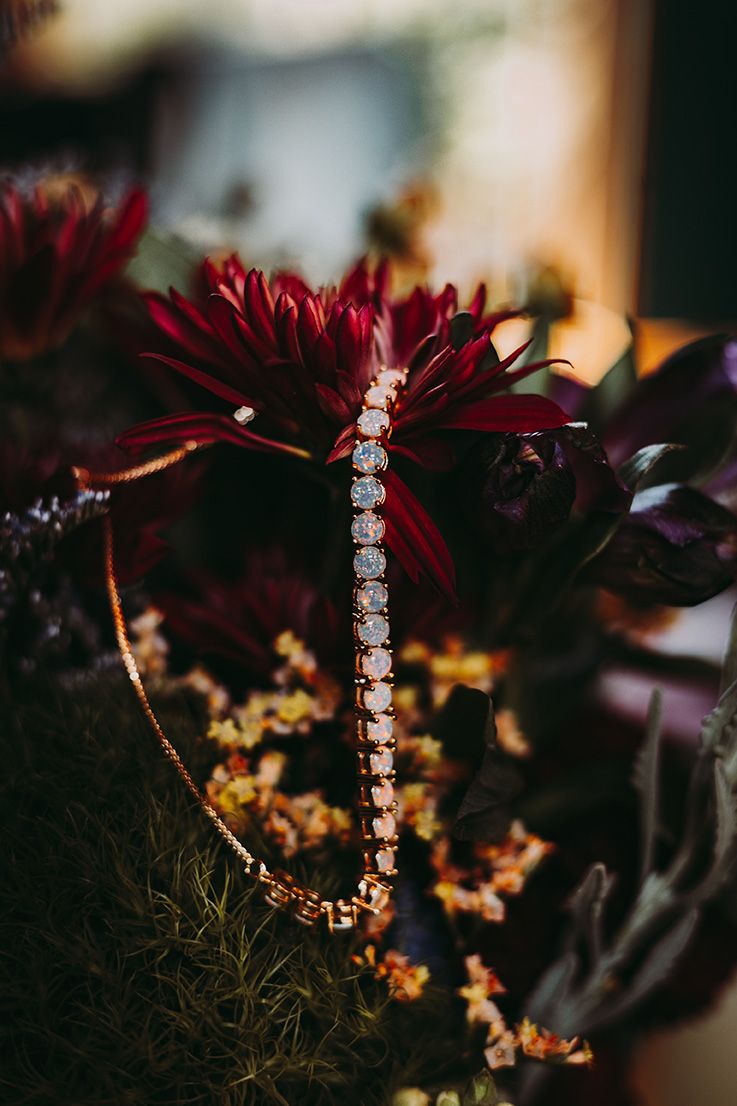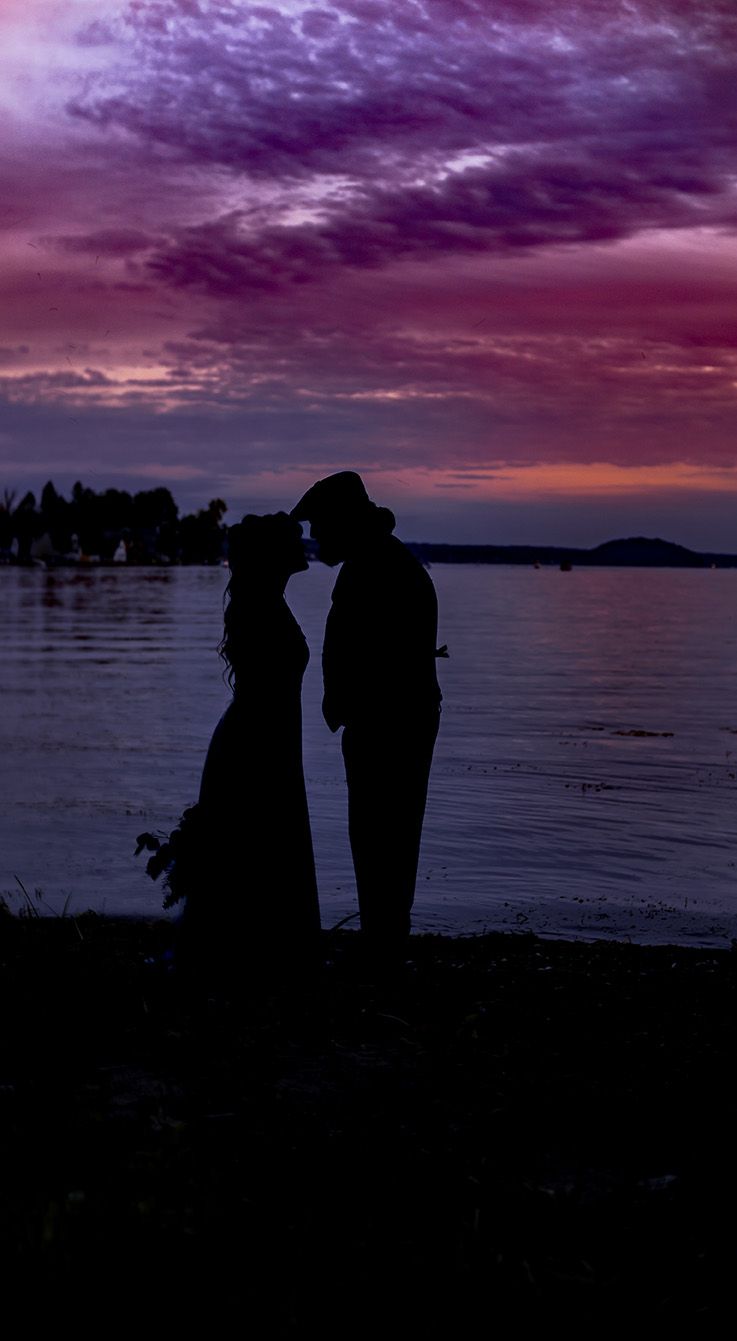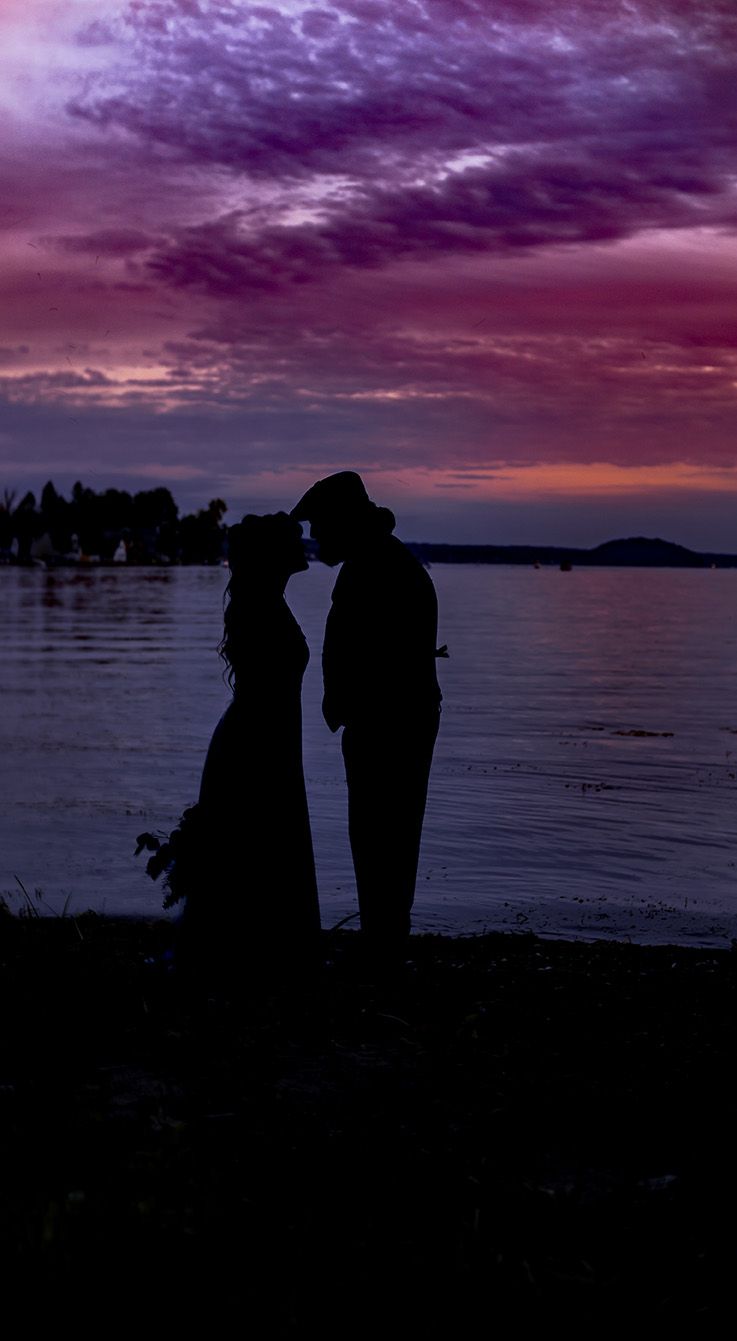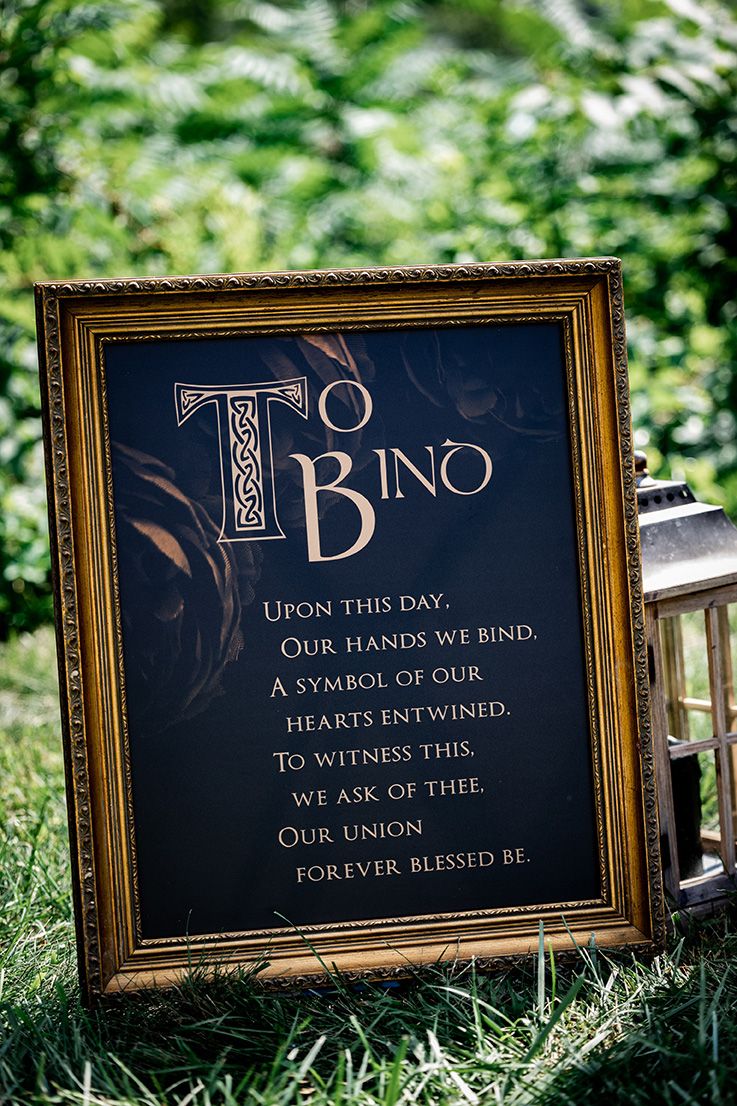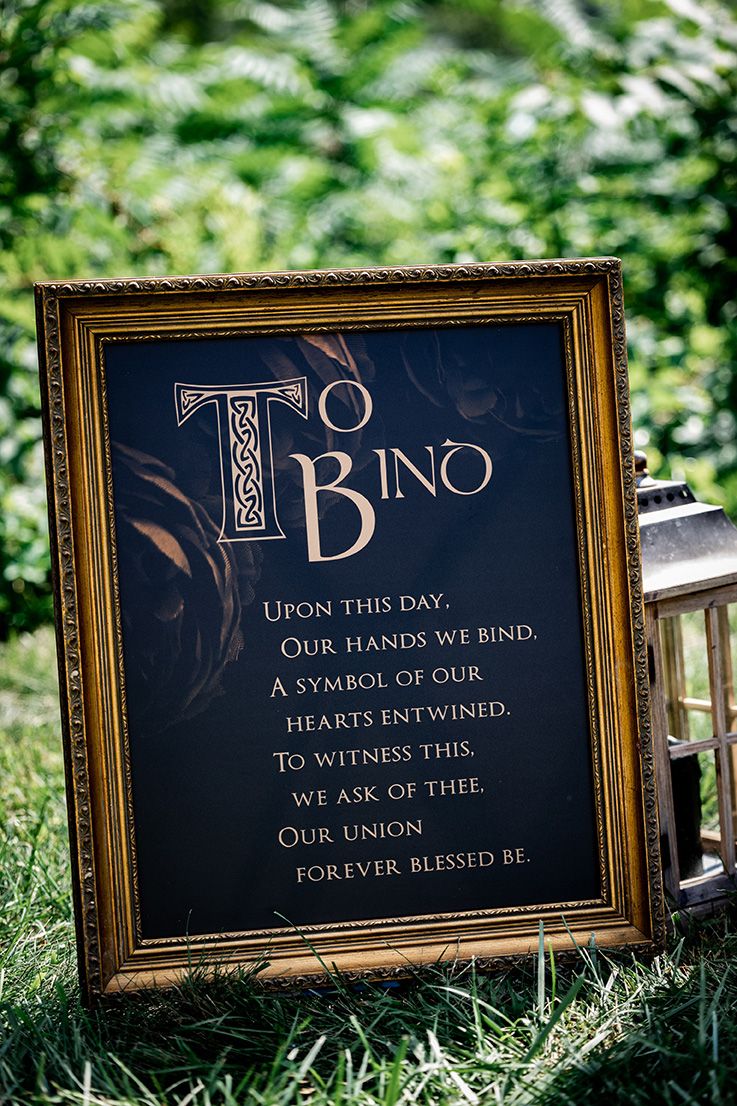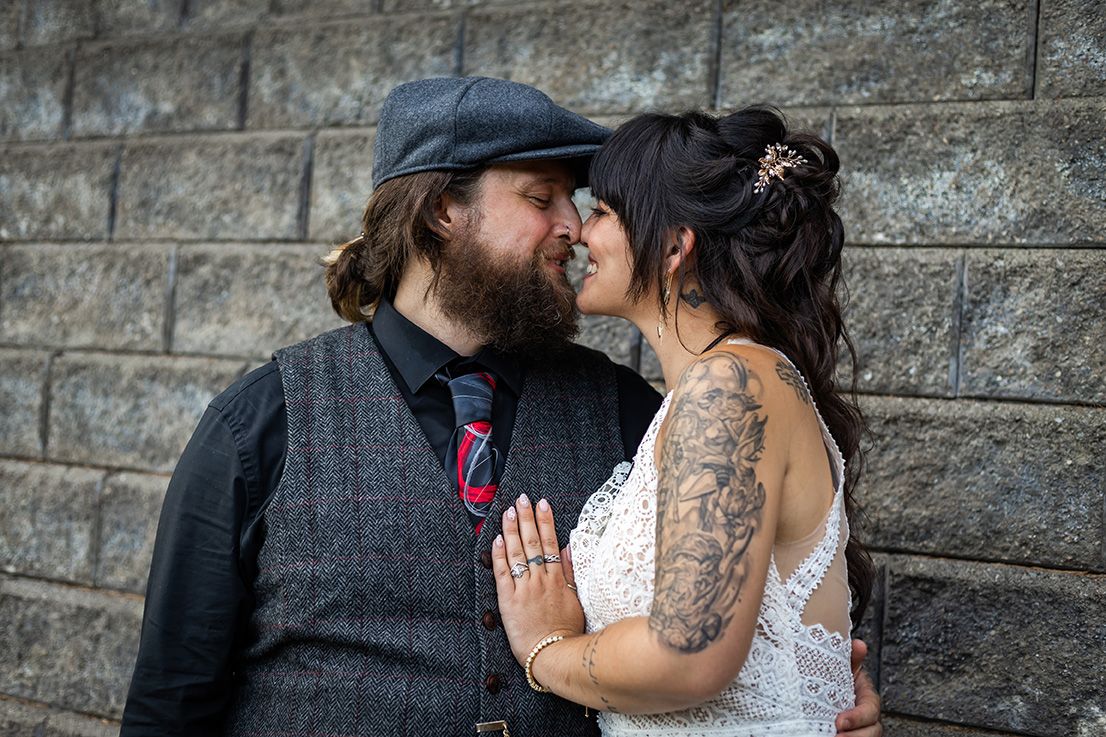 Special

 

touches...

 
• My sister and mom grew and arranged all of the flowers.
• We thrifted candle holders, frames, and other decor from local flea markets.
• I designed the stationery suite as well as the signage for the ceremony and reception. We gifted our photographer the "unplugged ceremony" sign =)
• Celtic hand-fasting ceremony performed by our moms and officiated by my aunt, Kim. Chord was handmade by my mom with our birthstones and zodiac sign charms.
• Cake was lemon and cherry - and baked/decorated by my aunt, Mel!
• Canvas "guestbook" for guests to paint
• Crystal stones were laid out for guests to "treasure hunt" their party favor.
• Reception decor included art Billy and I had painted together as well as photos of family and friends no longer with us.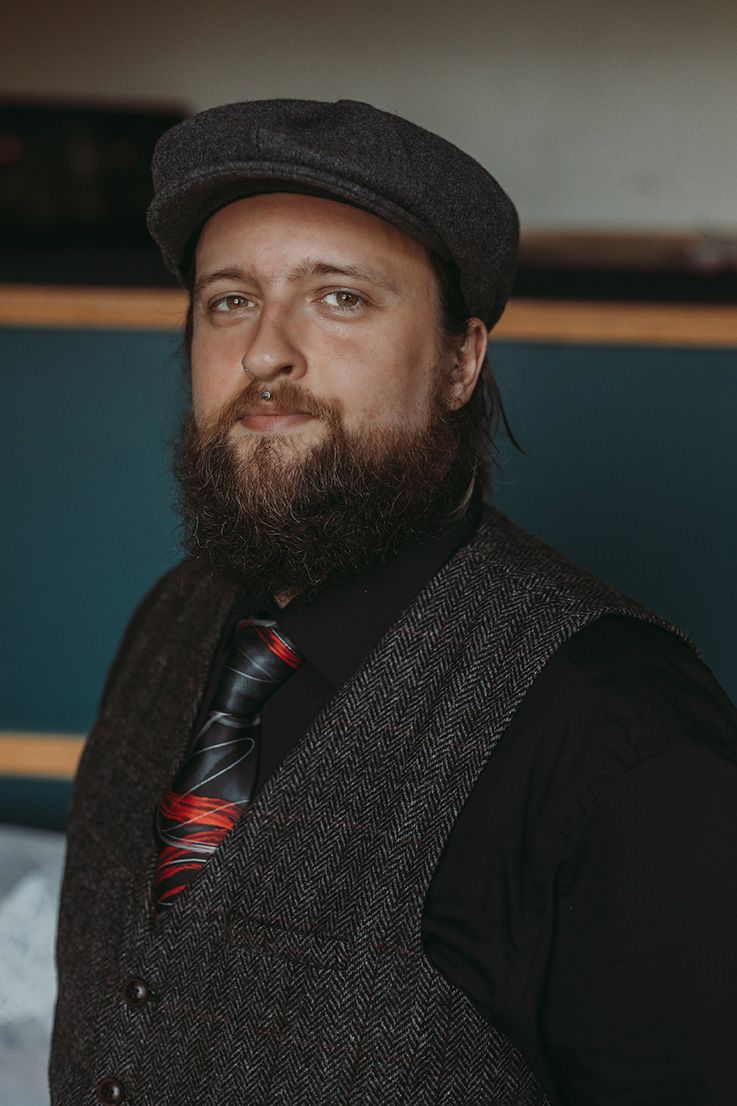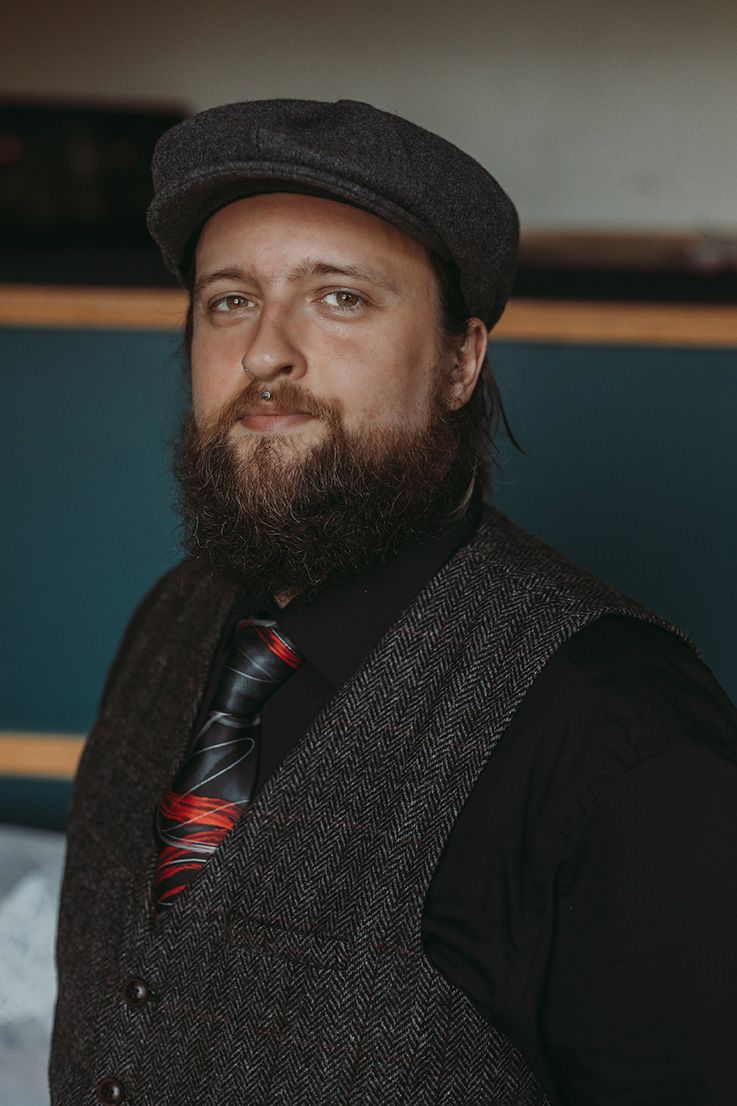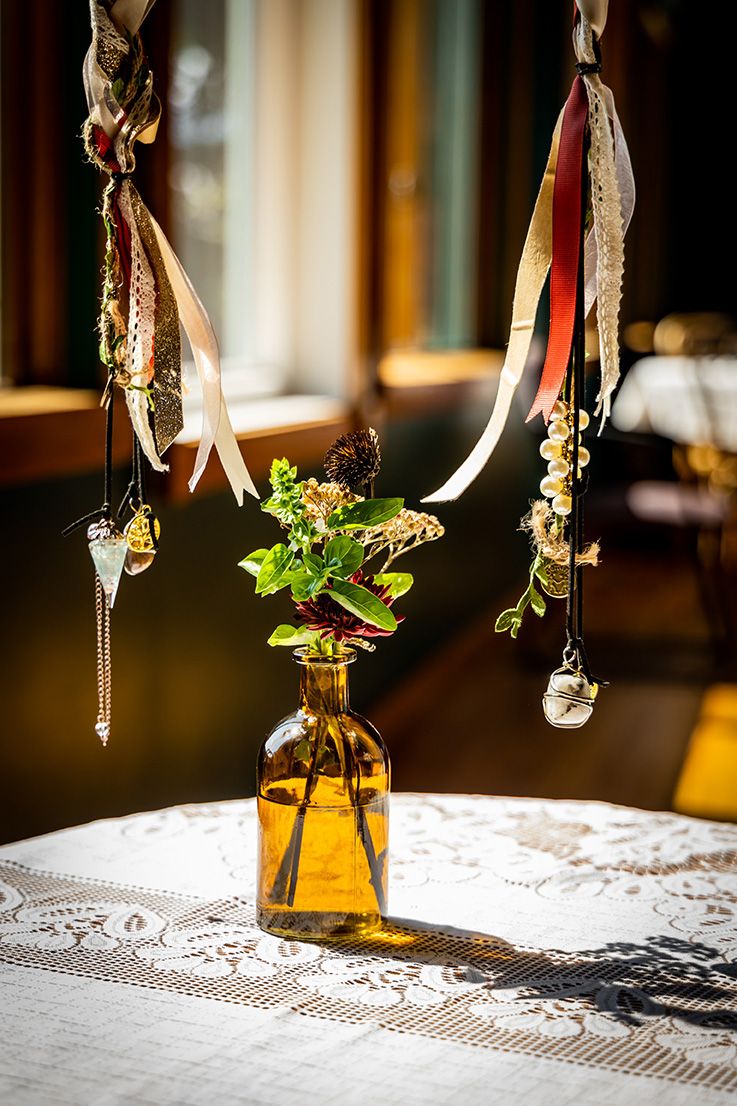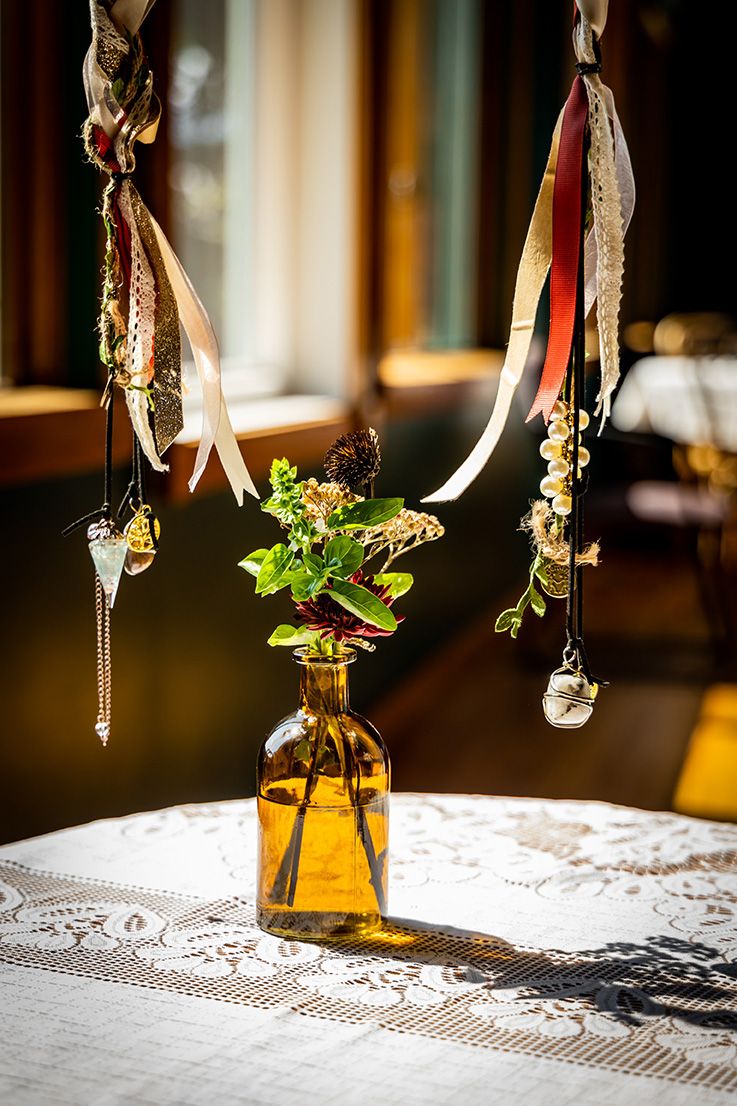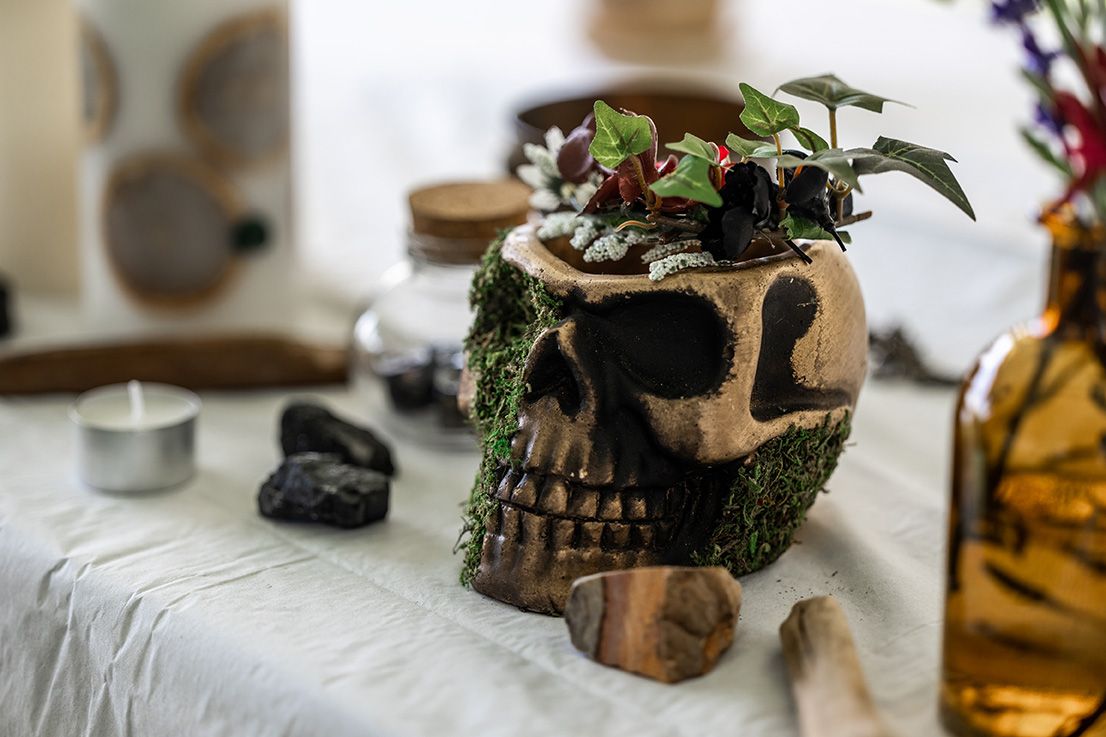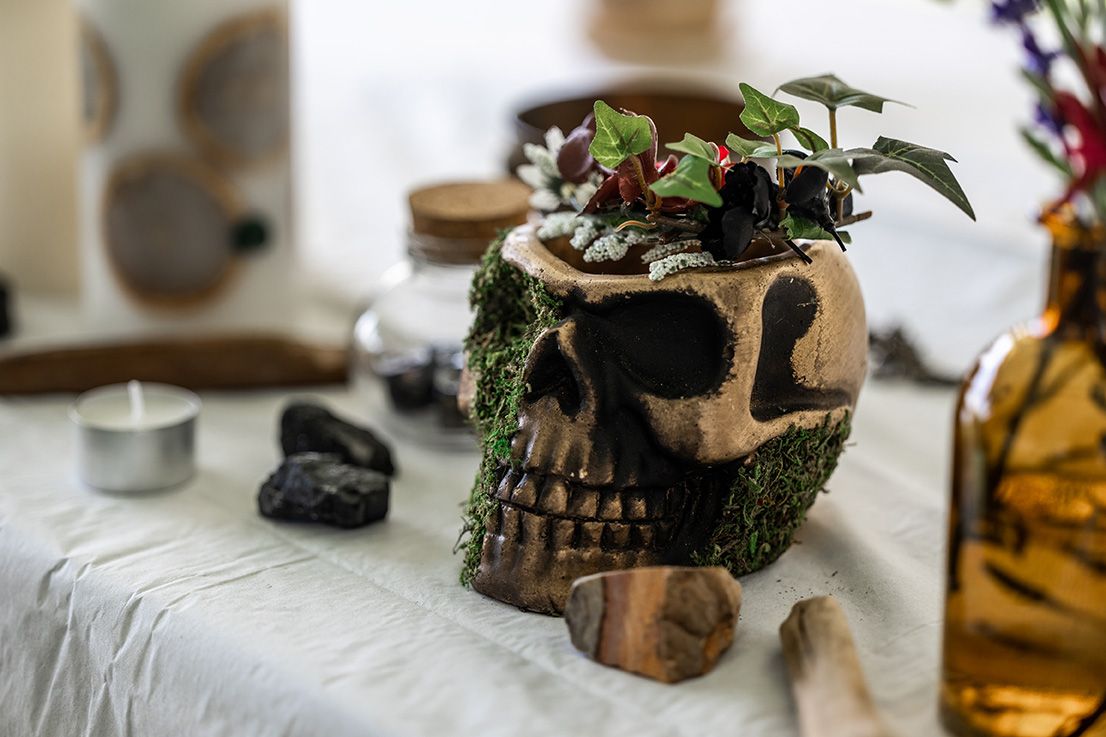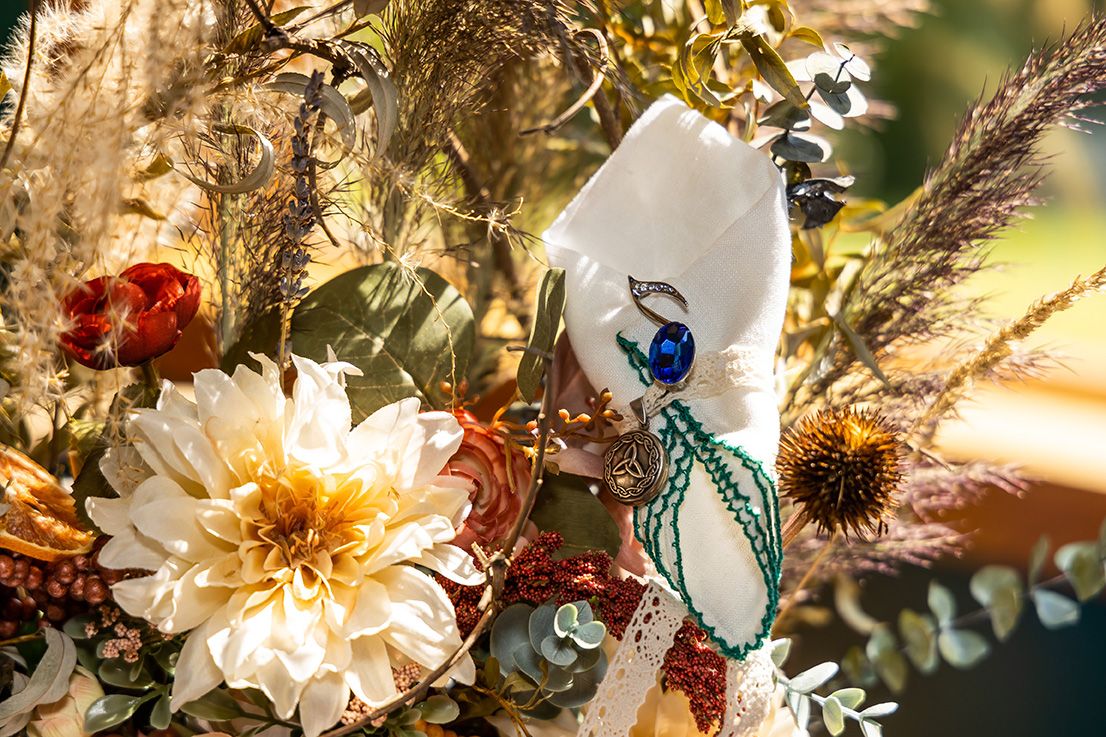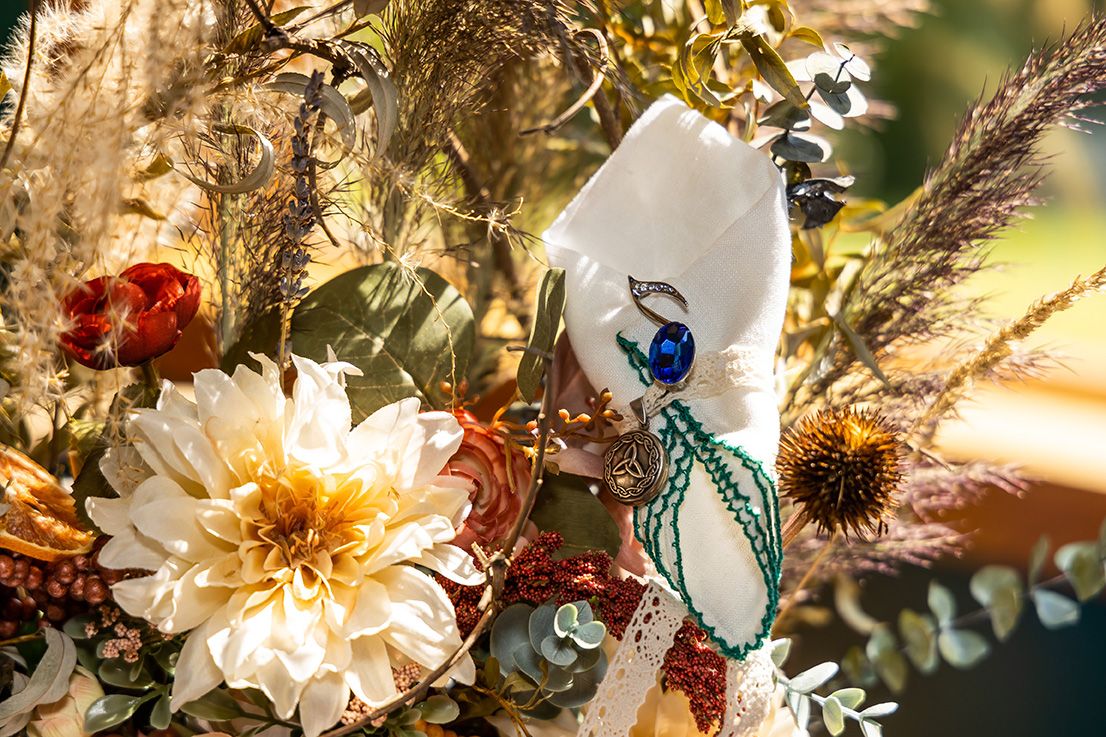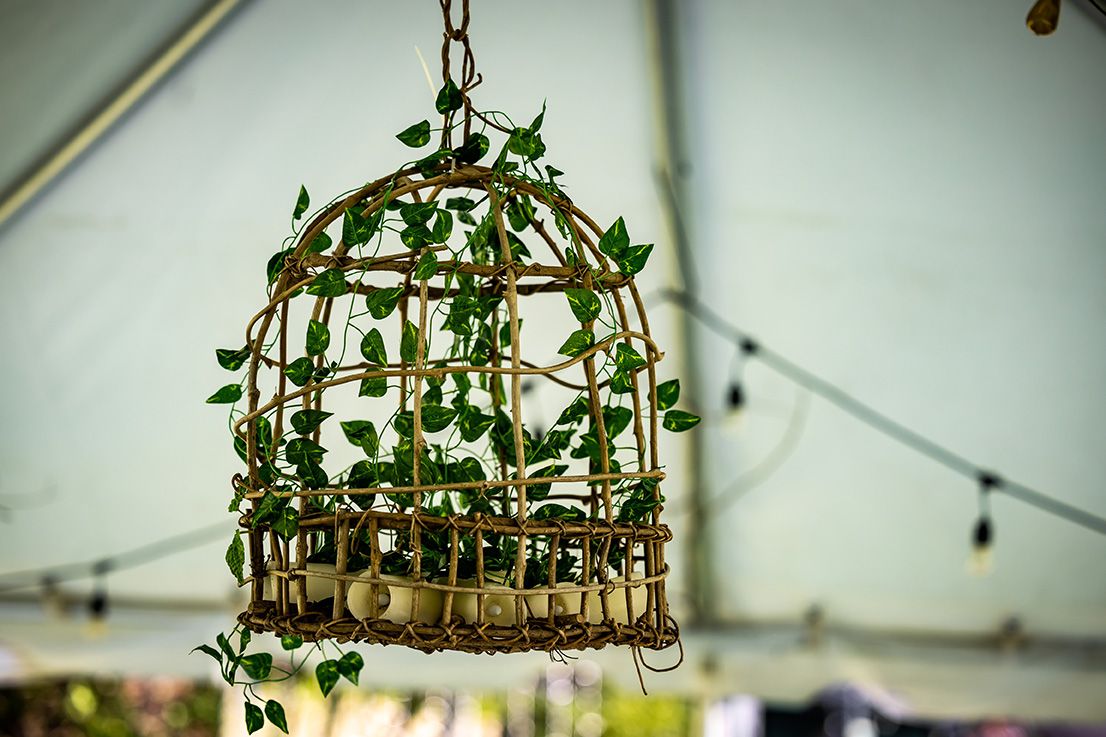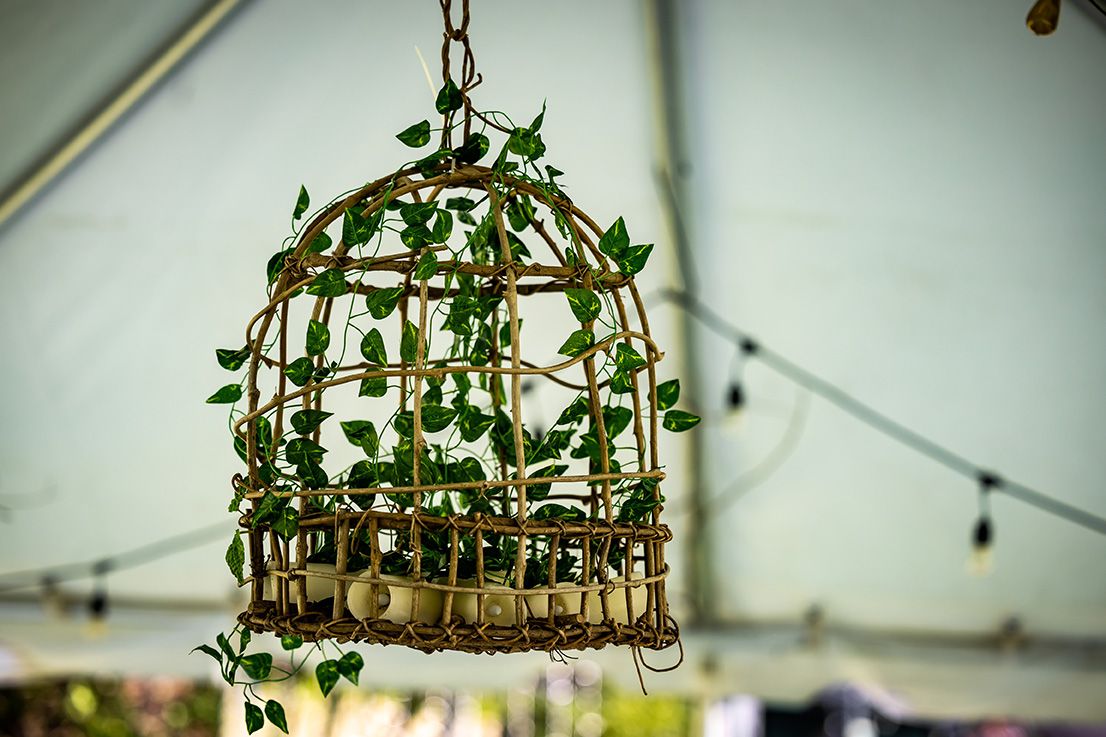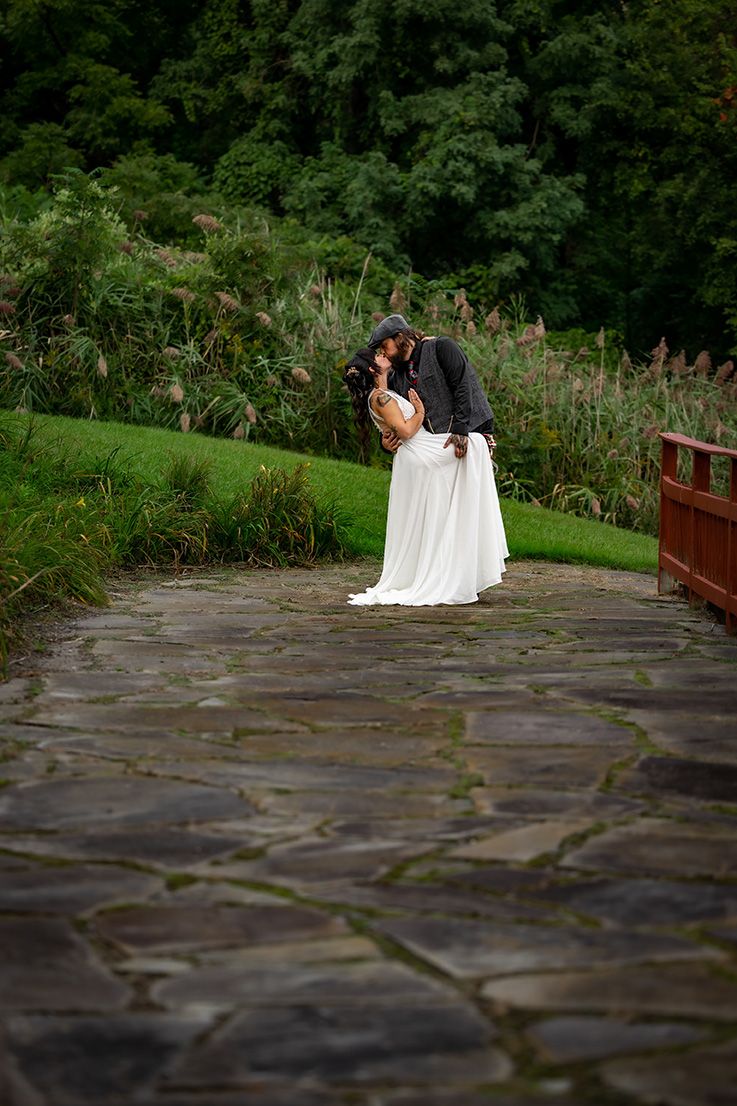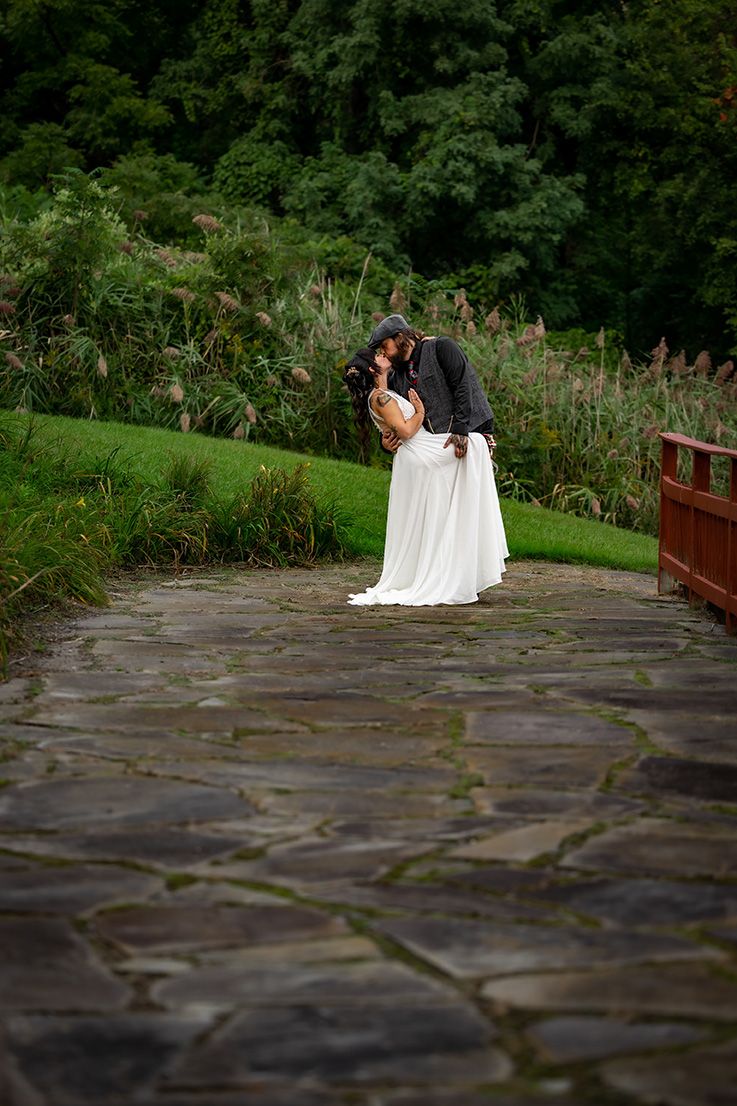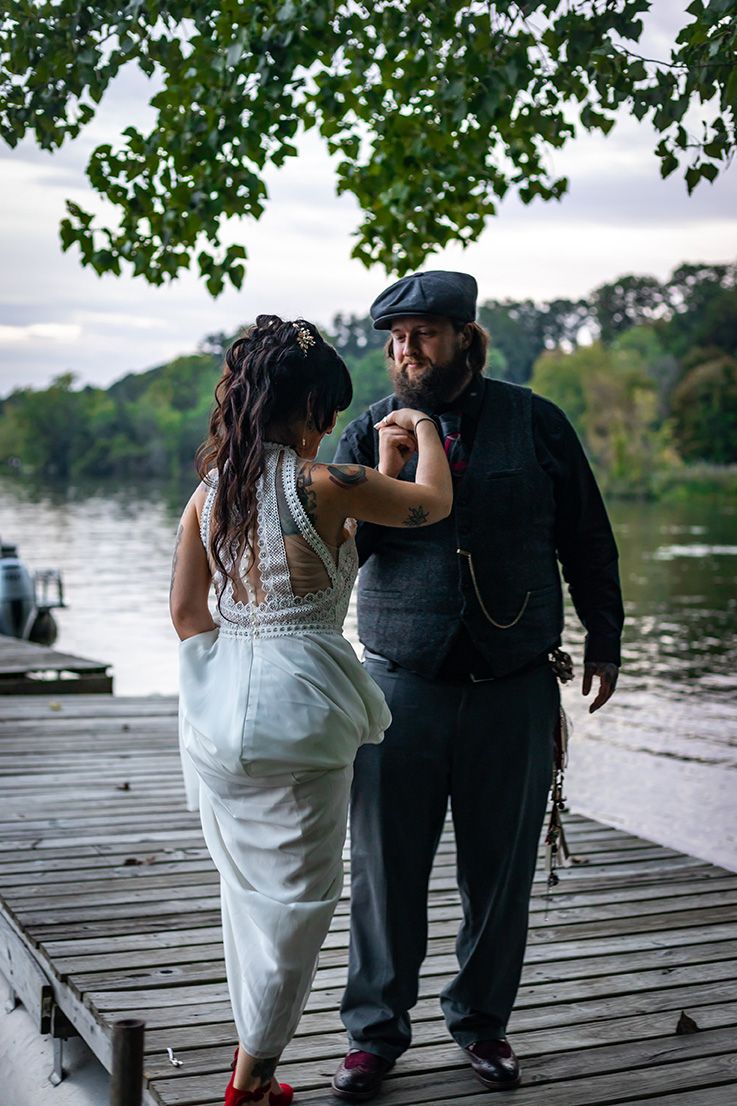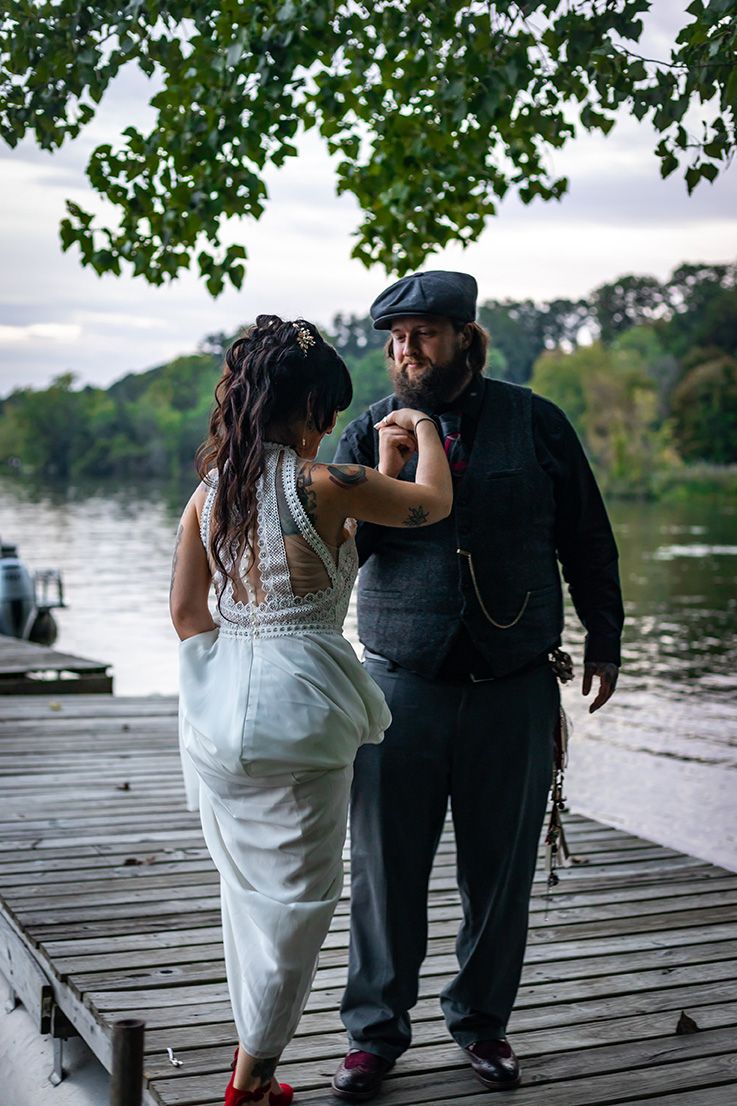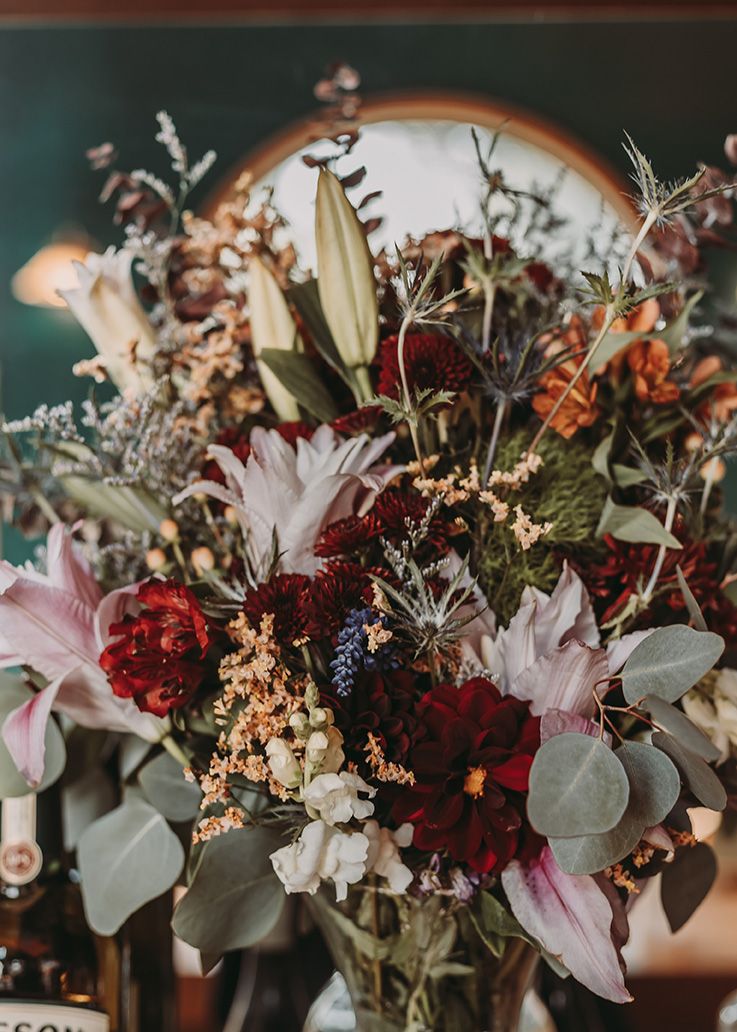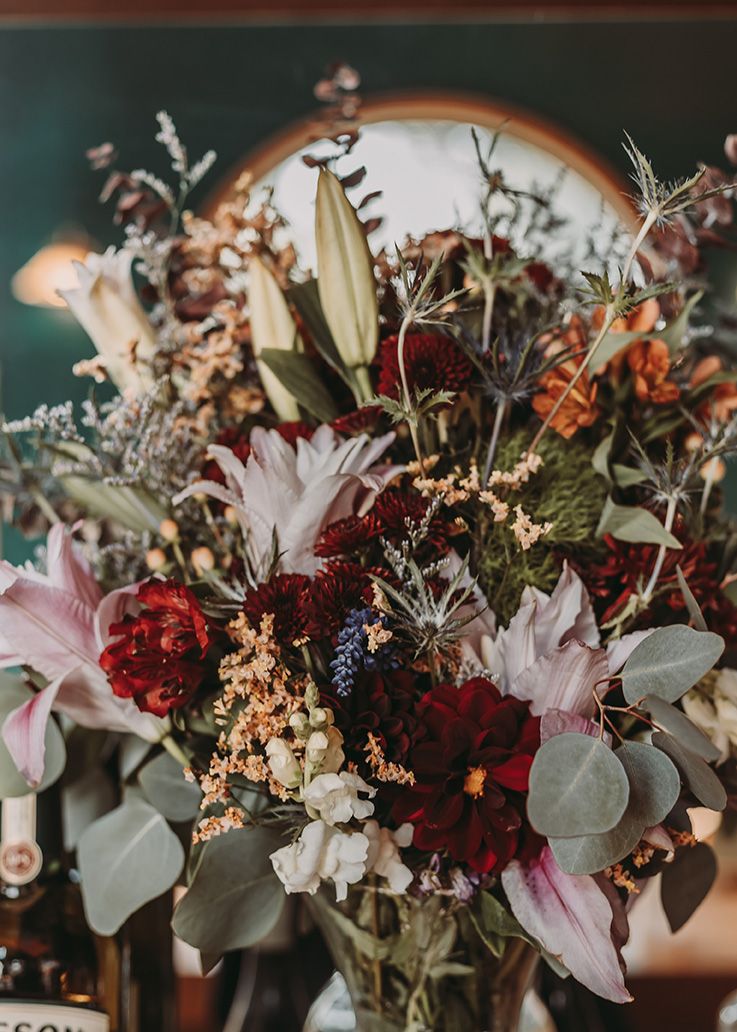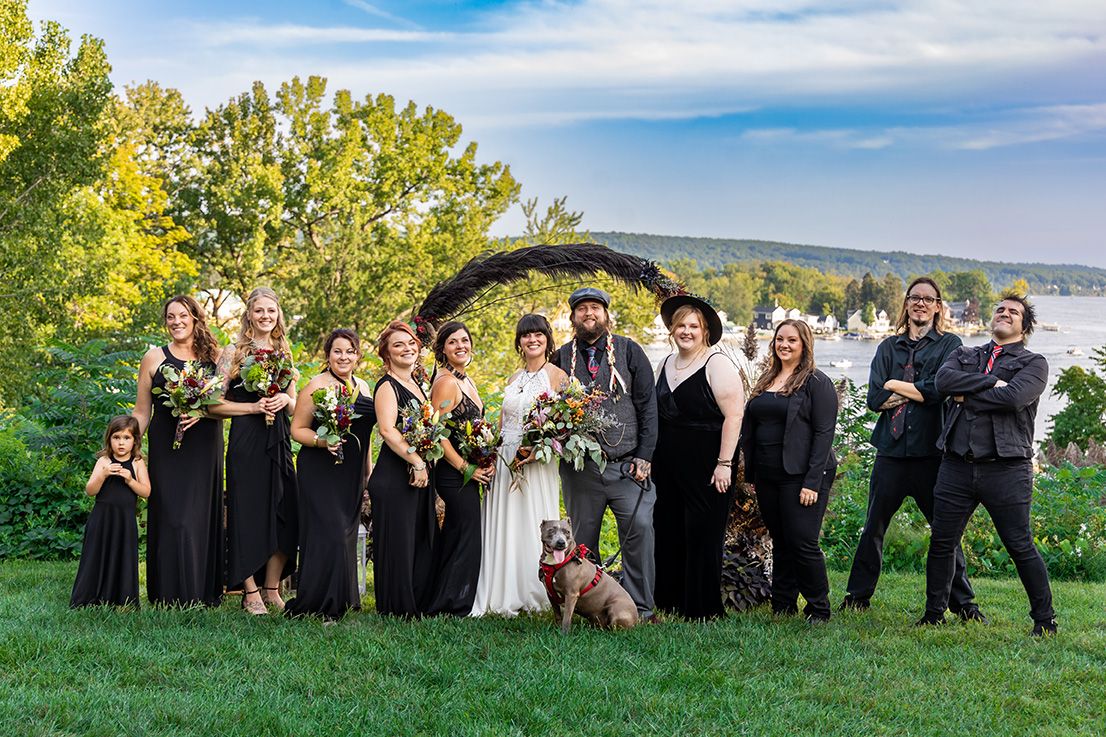 DETAILS
Wedding Date September 10
Location Moon's Lake House
Photographer Gabrielle Eve Photography
Wedding Gown: BlissGown
Bridesmaids' Dresses: Color: Black from their choice of vendor
Hair: Michaela Anusesky
Makeup: Leanne Miller
Rings: Glennpeter Jewelers
Flowers: Jaclyn Cotter-Older and Jamie Cotter-Sacala 
Rentals Belmonte & Son Tents and Events 
Stationery Suite Designed by the Bride @kcspeakslemon, printed via SmartPress 
Caterer: John Dubrawski
Cake: Melanie Edwards
Party Favors Crystals from Crystal Allies
Photobooth Polaroid station
DJ or Band DJ: Colin Betor; Band: Mystery Girl
First Dance: "You Never Can Tell" by Chuck Berry
Honeymoon Destination: St. Thomas & St. John, USVI