MELISSA & KURT
---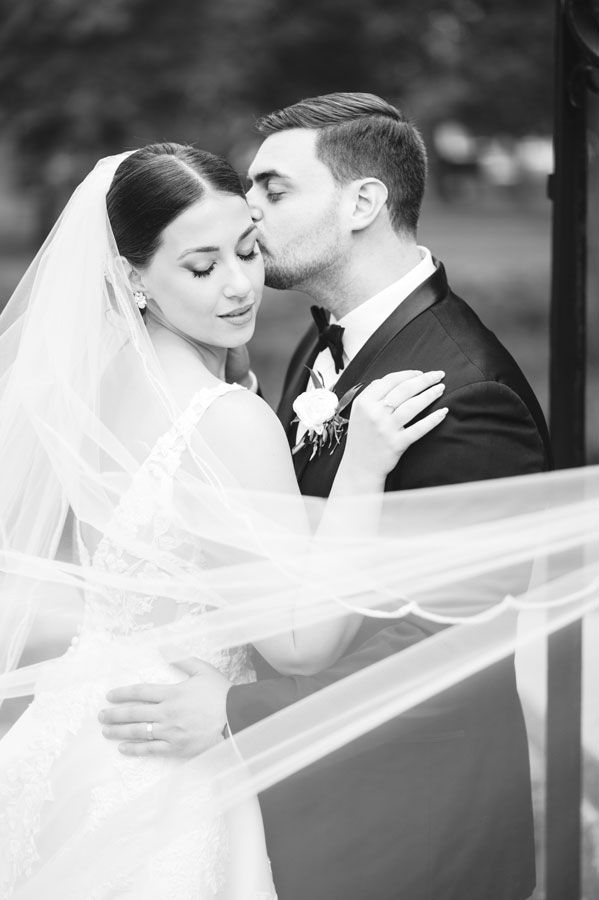 Photos by
JP Elario Photography
---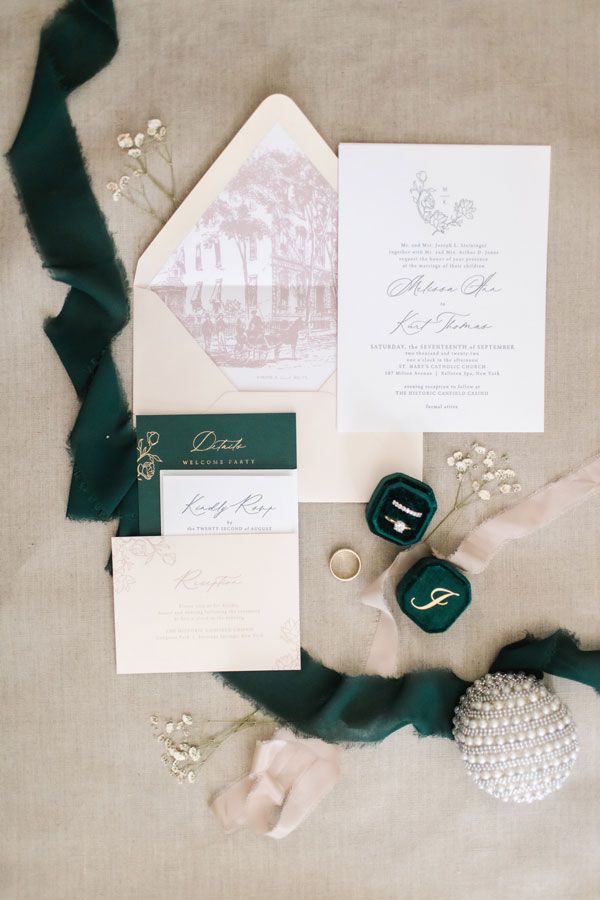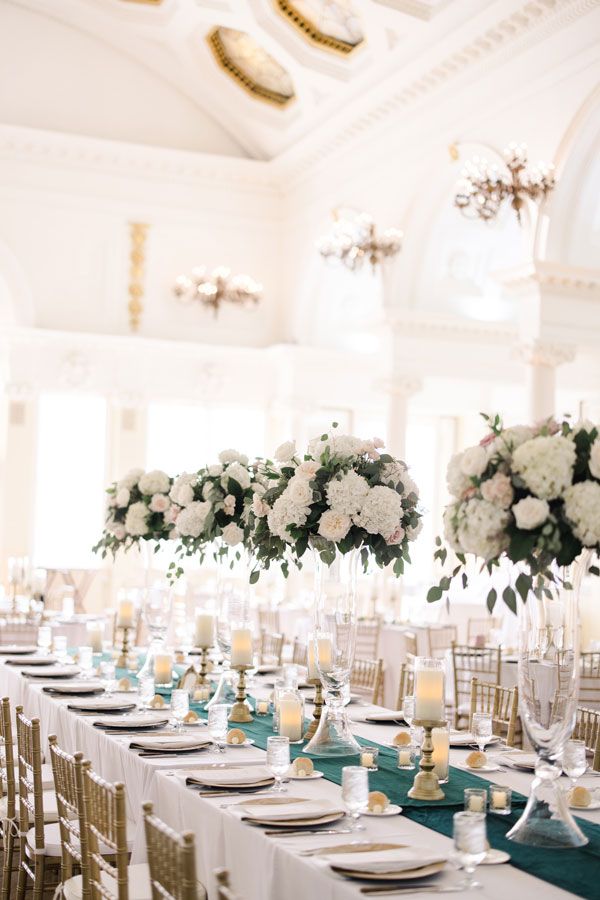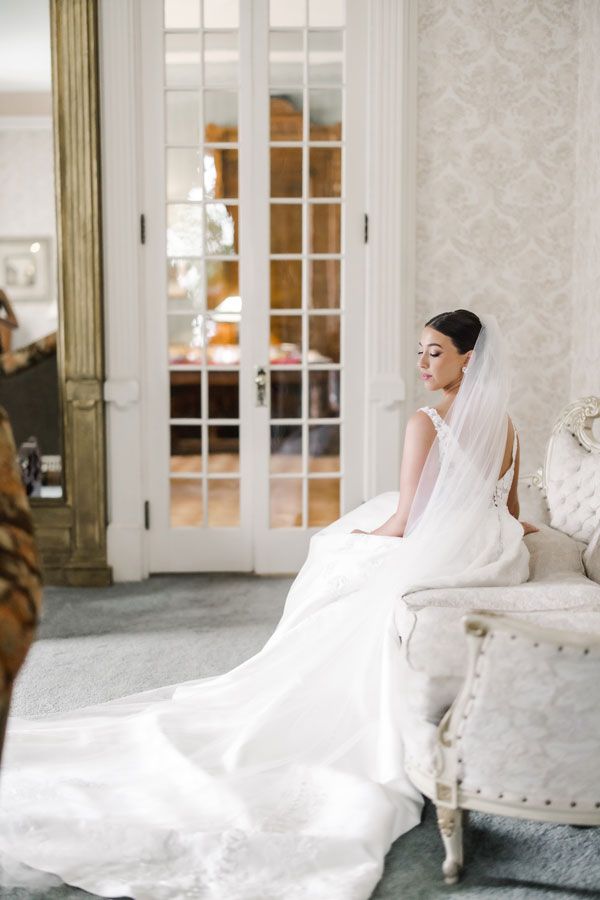 Our Story...
What began as a friendship in college, at Temple University, quickly grew into a love that spanned far beyond Philadelphia. Funny enough, Kurt and I grew up less than seven miles away from each other in Pennsylvania. However, we didn't meet until college- more than two hours away from our hometowns. We laugh now trying to figure out where we may have crossed paths before we 'officially' met. After three years of long-distance dating, in 2018, my job brought us to the Capital Region. It was the first time Kurt and I were able to live together in the same place- and it quickly became 'home.' In 2020, smack dab in the middle of the pandemic, Kurt proposed outside of the Hall of Springs in Saratoga Spa State Park. It was one of the first places we visited upon moving to the Capital Region- and he remembered how I mentioned it would be a 'gorgeous place to get married.' He arranged for our friend, who's a professional photographer, to hide and capture the moment on camera. Even though we grew up in Pennsylvania, we knew we wanted to bring our family and friends to the place we called 'home' and were thrilled they had a chance to experience a place that is near and dear to our hearts. Upon seeing the Canfield Casino, we knew it was our place. Oh, the gorgeous stained-glass ceiling! Our incredible vendors helped bring every aspect of our vision to life, and better than we ever could've imagined. We are so grateful for all our family and friends who traveled to celebrate the best day of our life …and danced the night away with us!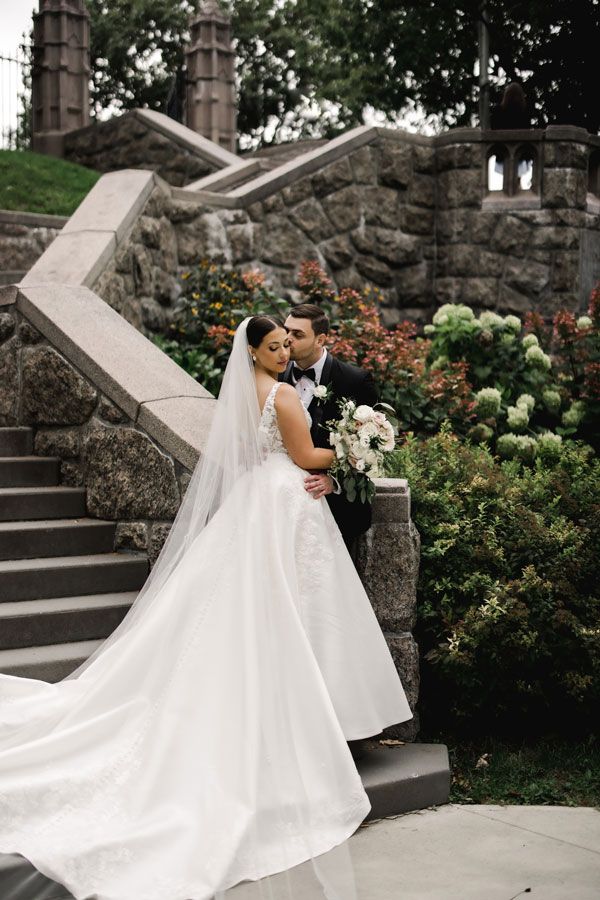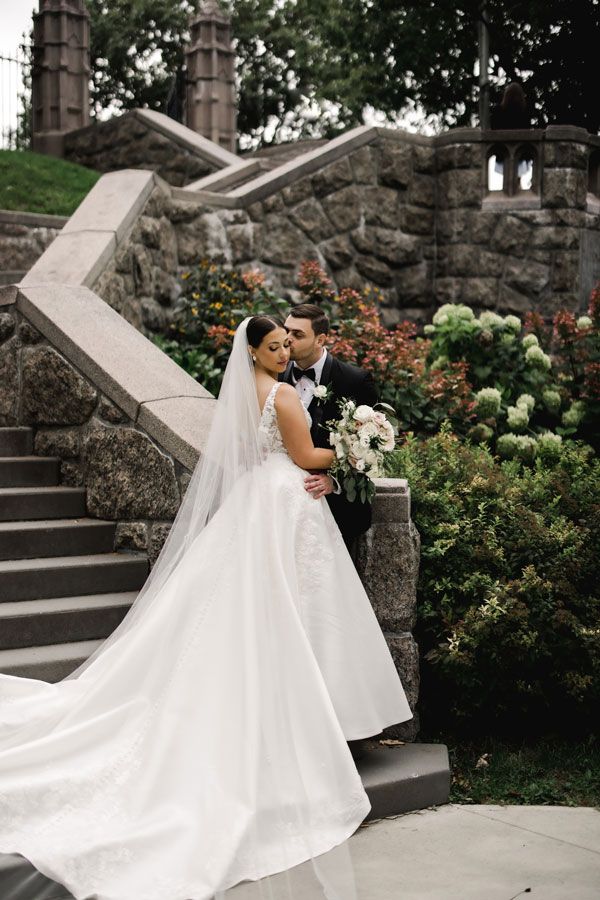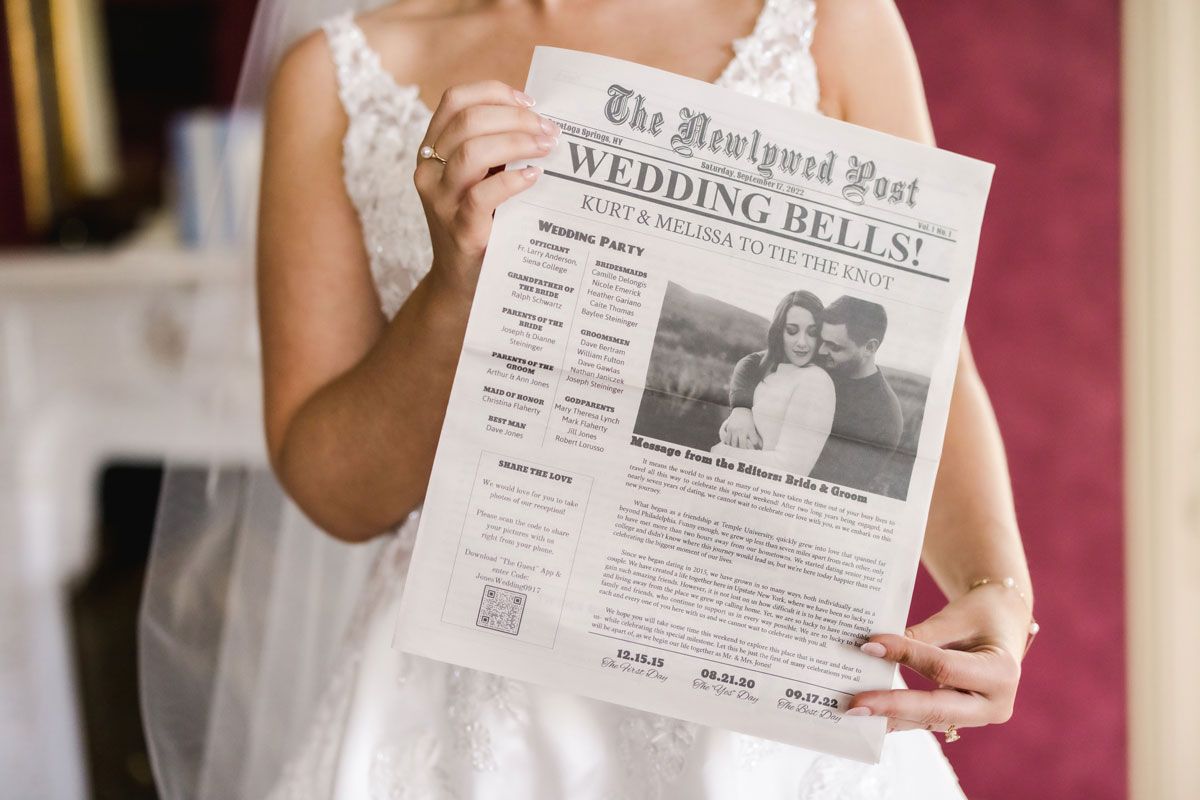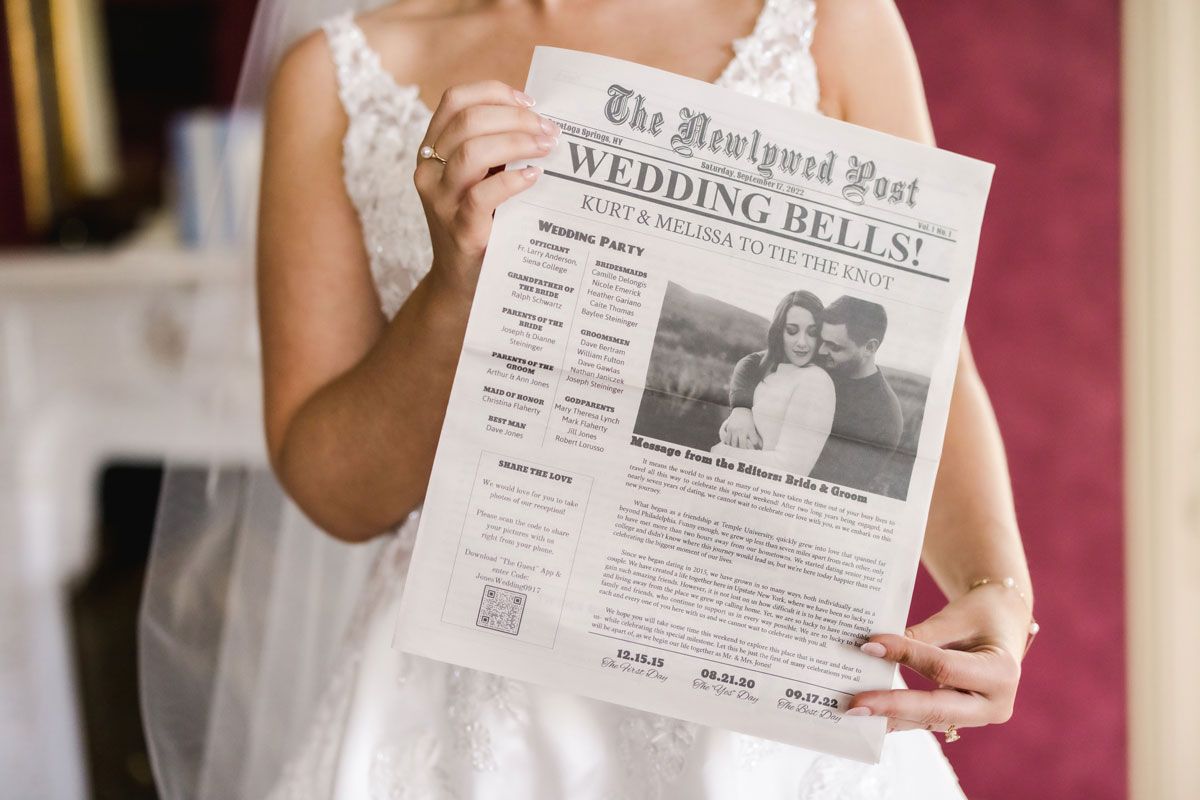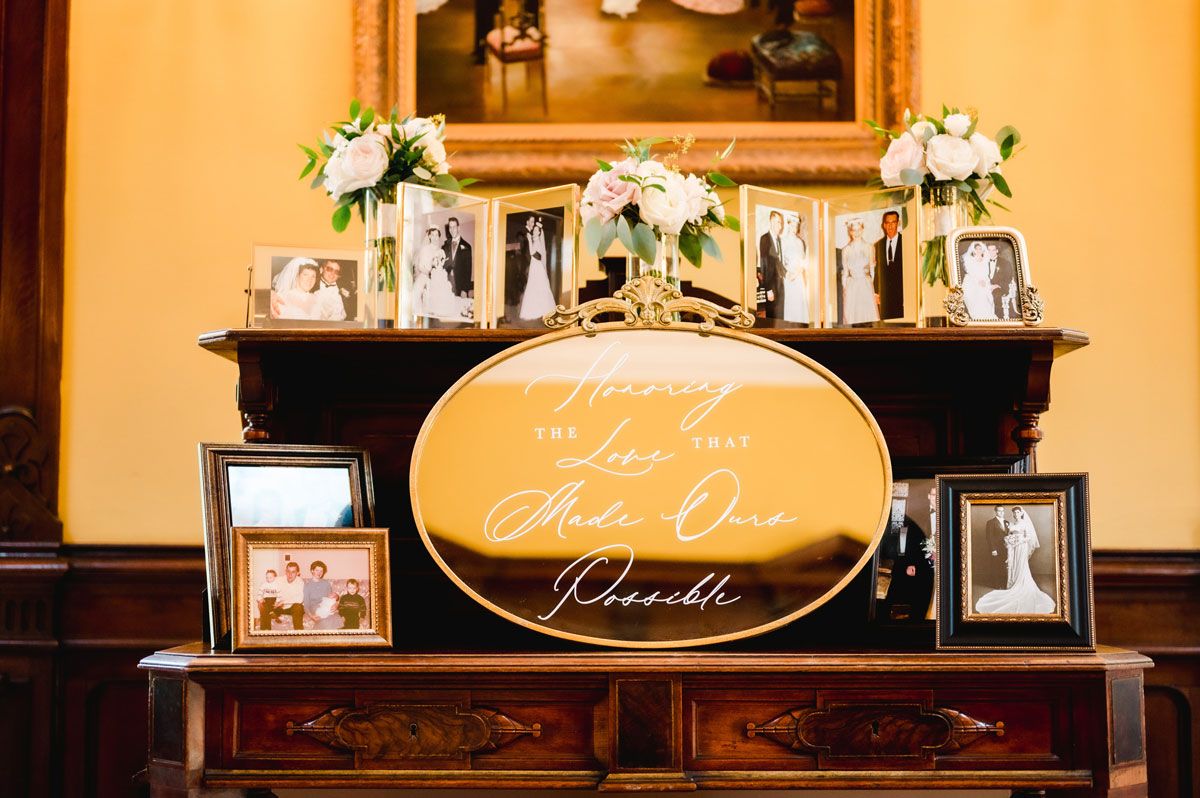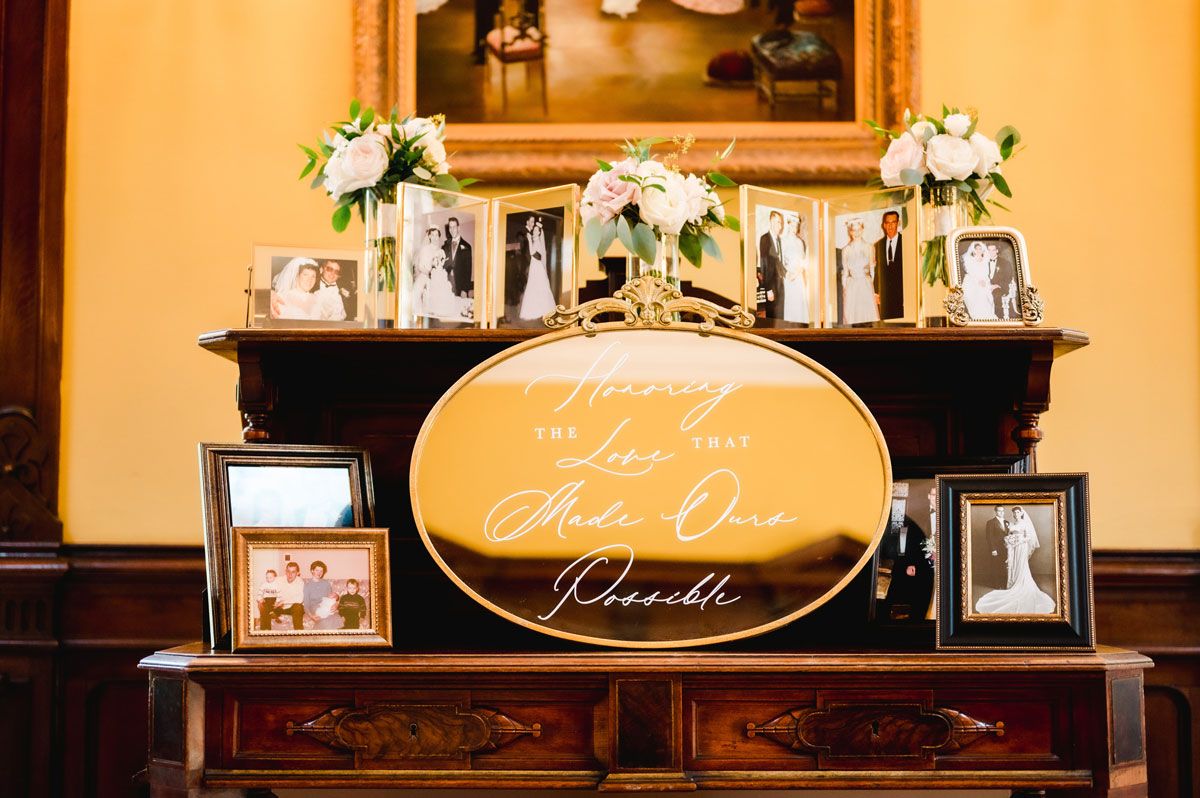 Advice 

to pass along...

 
Enjoy the moment and try to be present, because the day truly goes by SO fast!  
Make sure to do what makes you and your husband happy. It is YOUR day, no one else's.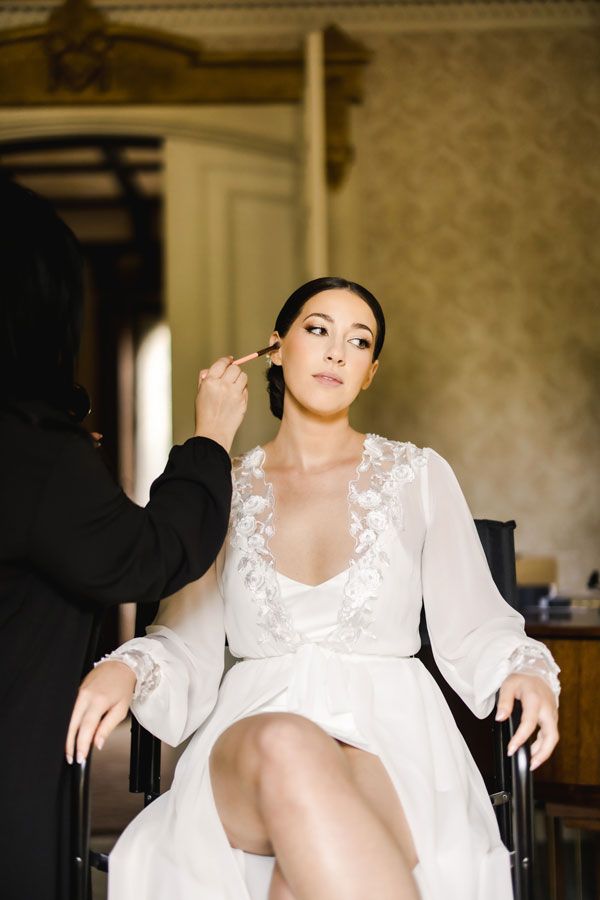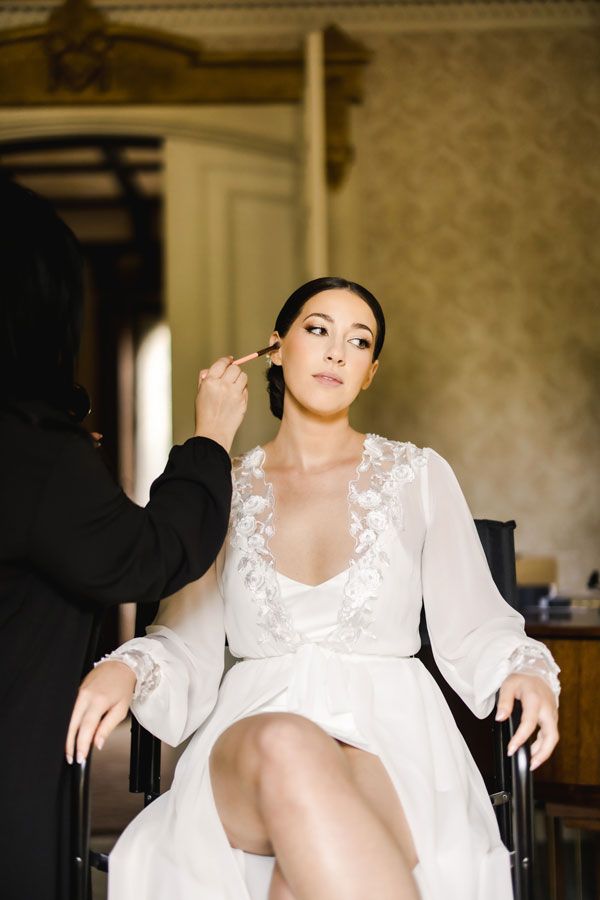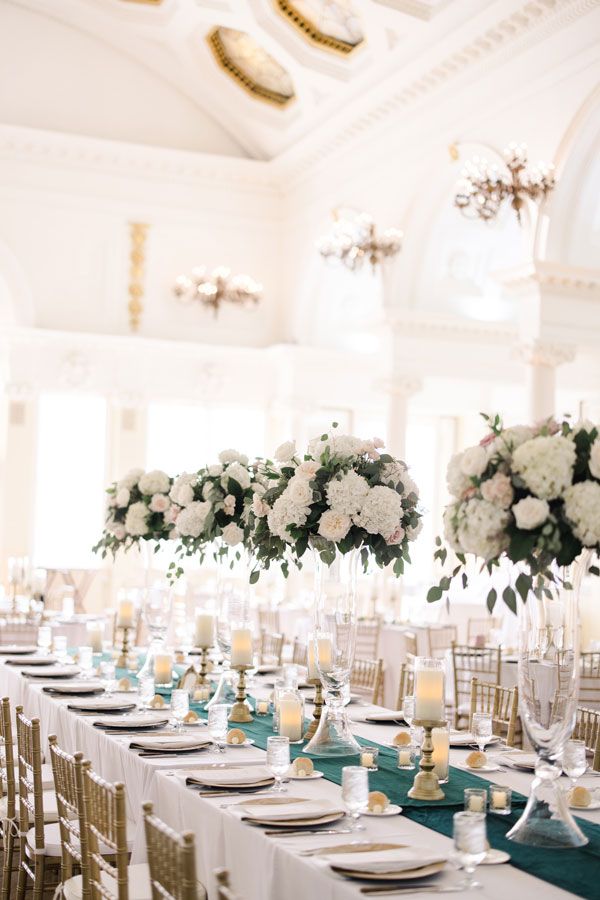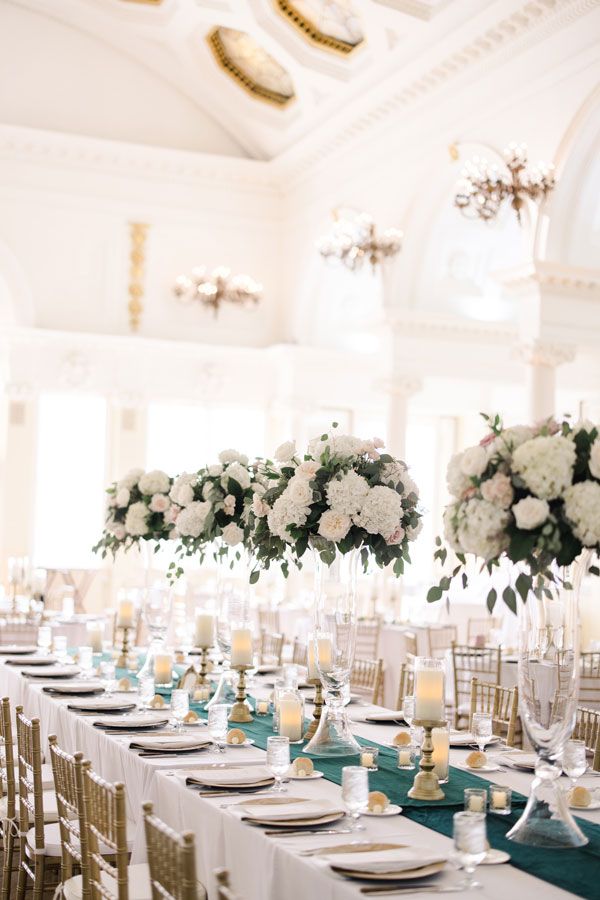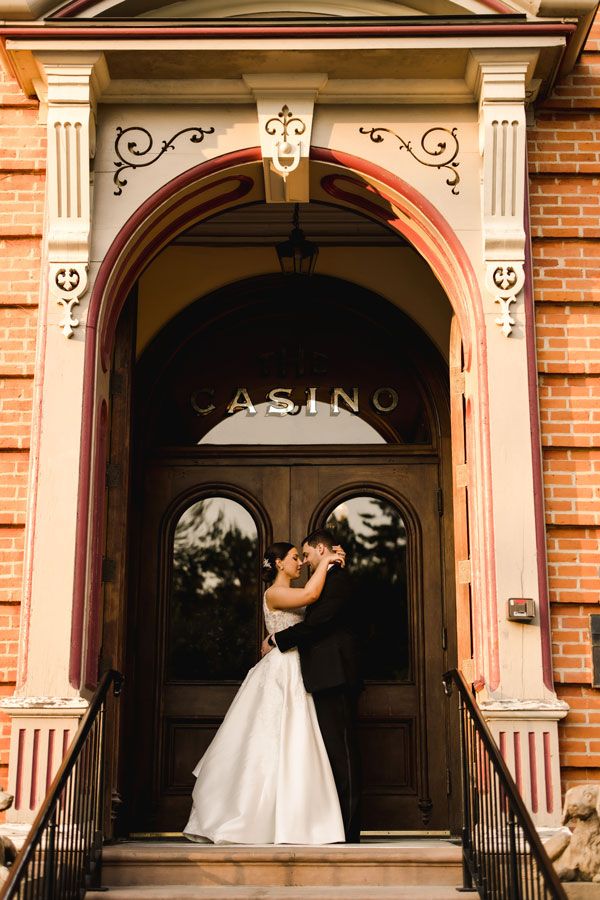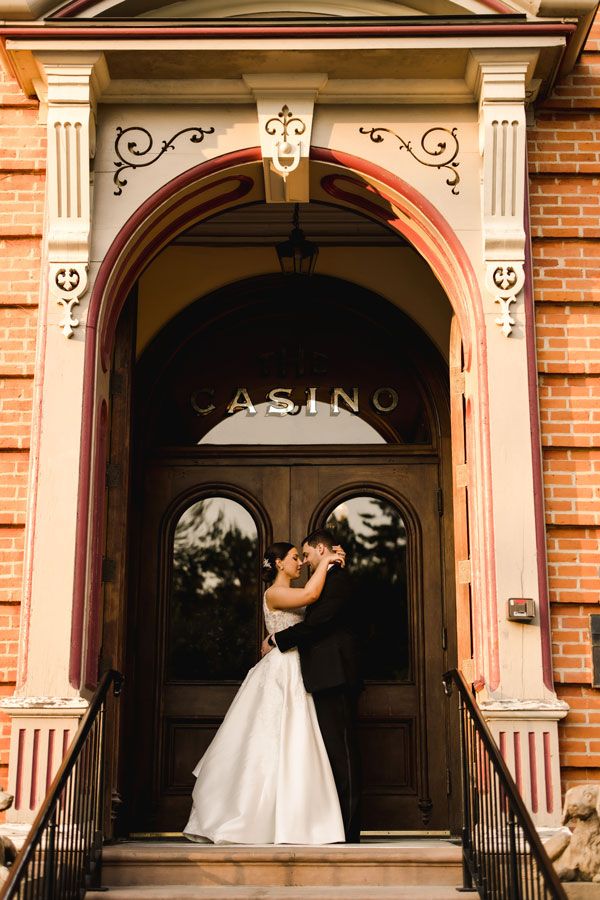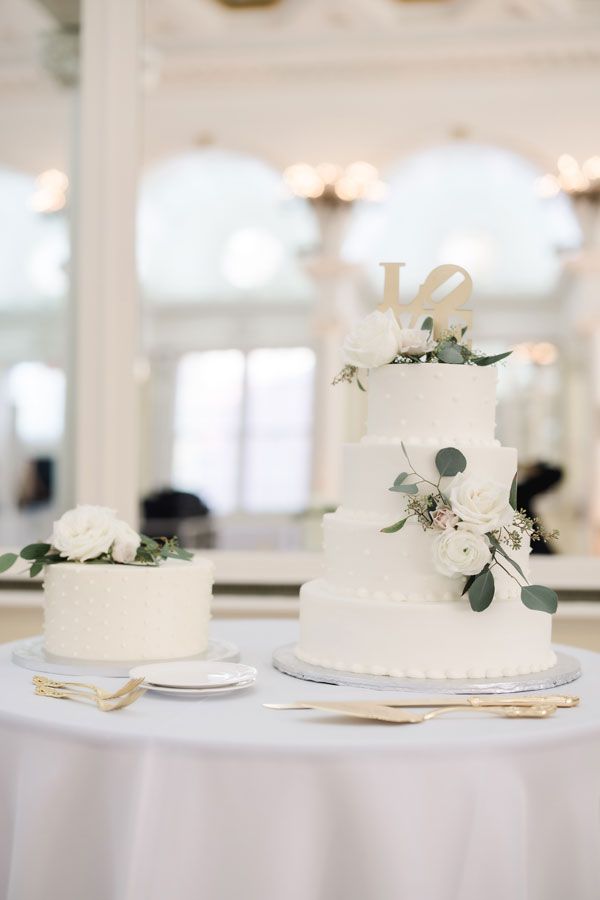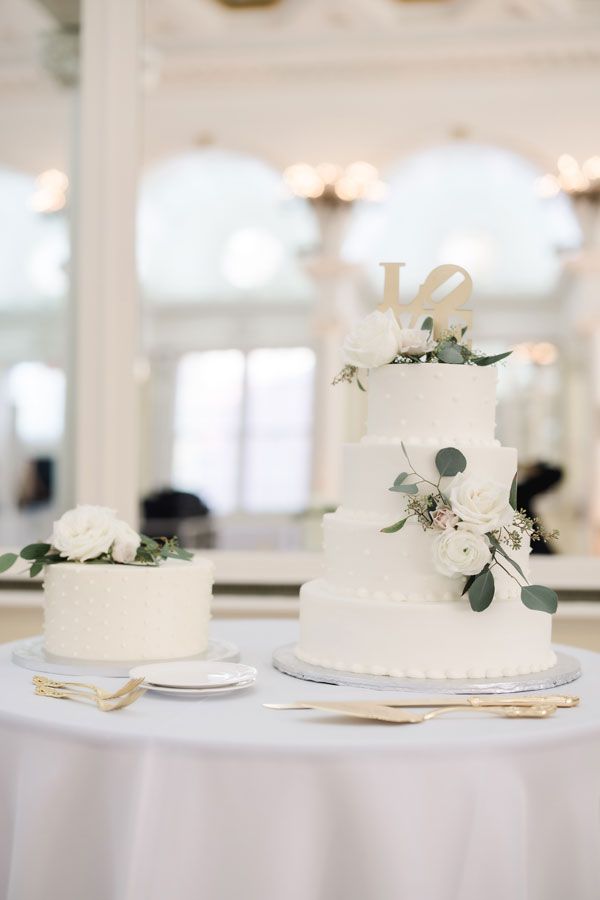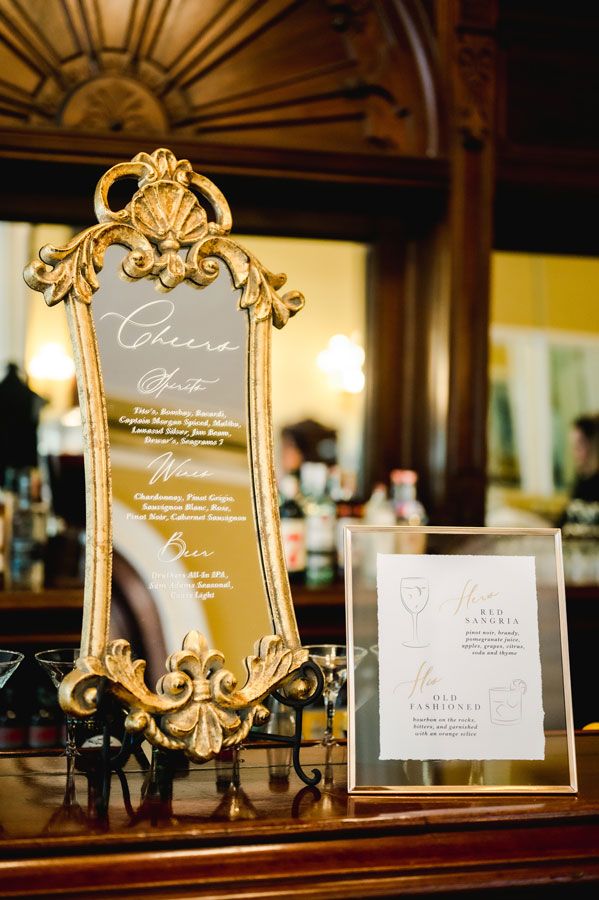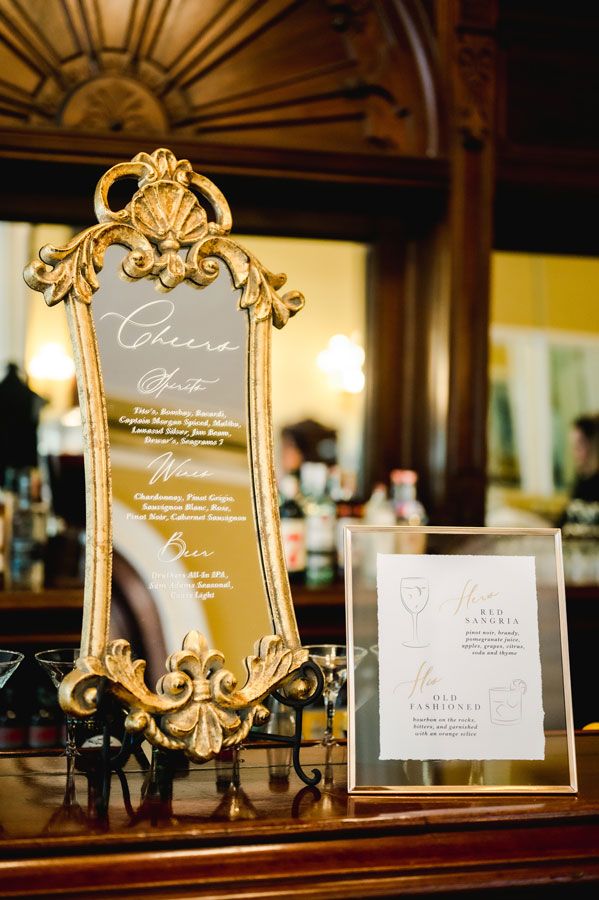 Special

 

touches...

 
Getting ready location: The Batcheller Mansion
Alterations: WillfitUin (now Mosca Alterations) 
Rehearsal/Welcome Party location: Harvey's Irish Pub
As a professional journalist, I had to incorporate it somehow. Instead of wedding programs, we put all our details in a newspaper! We put them in our wedding programs and made copies available throughout the weekend. We put in stories of our own love story, the Saratoga proposal, how our parents met (and are still together today!), the history of the Canfield Casino and our favorite places to eat, drink, and visit around Saratoga!
During my bridal shower my mom gifted me with my "something old, new, borrowed and blue." The old was my mom's wedding dress transformed into a bridal clutch purse to use on the big day. It's something I'll be able to pass down to my own children one day. My blue was an angel gifted to me by my grandmother who passed just several months before the wedding. Fleurtacious attached the angel and her favorite rosaries around my bridal bouquet. (I also gifted my mom a clutch with a baby picture of me, along with a favorite saying from a book we read together growing up). 
In Lieu of a memorial table, we wanted to celebrate the love of our parents and grandparents. Both of our parents have been married for more than 30 years. So, we wanted to honor that by putting wedding portraits out on display with a sign which said, "Honoring the love that built ours." 
Since my husband and I met in Philadelphia- we wanted a nod to the 'City of Brotherly Love.' Our cake topper was a 'LOVE' sign from Love Park in Philly. Mazzone also had incredible mini Philly Cheesesteaks (that were just as delicious as the authentic ones!)