CHERYL & DJ
---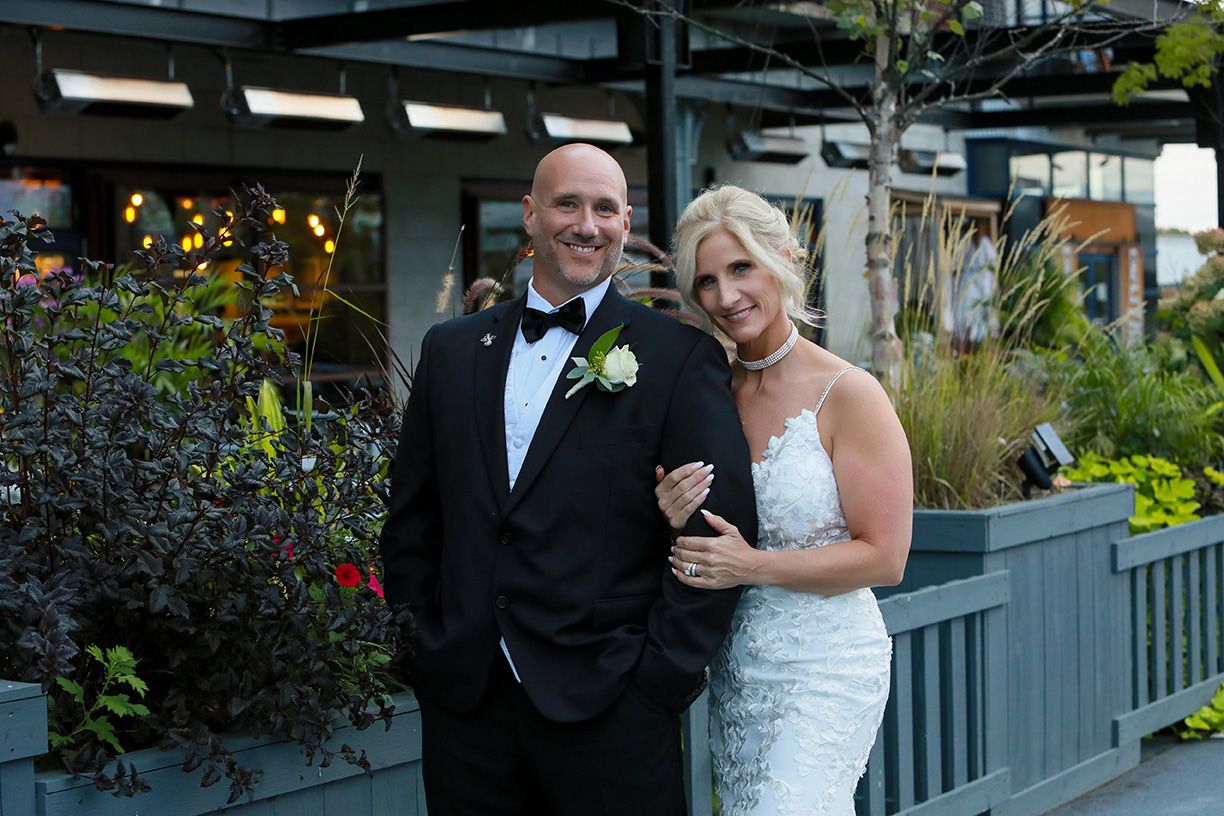 Photos by
Susan Blackburn Photography
---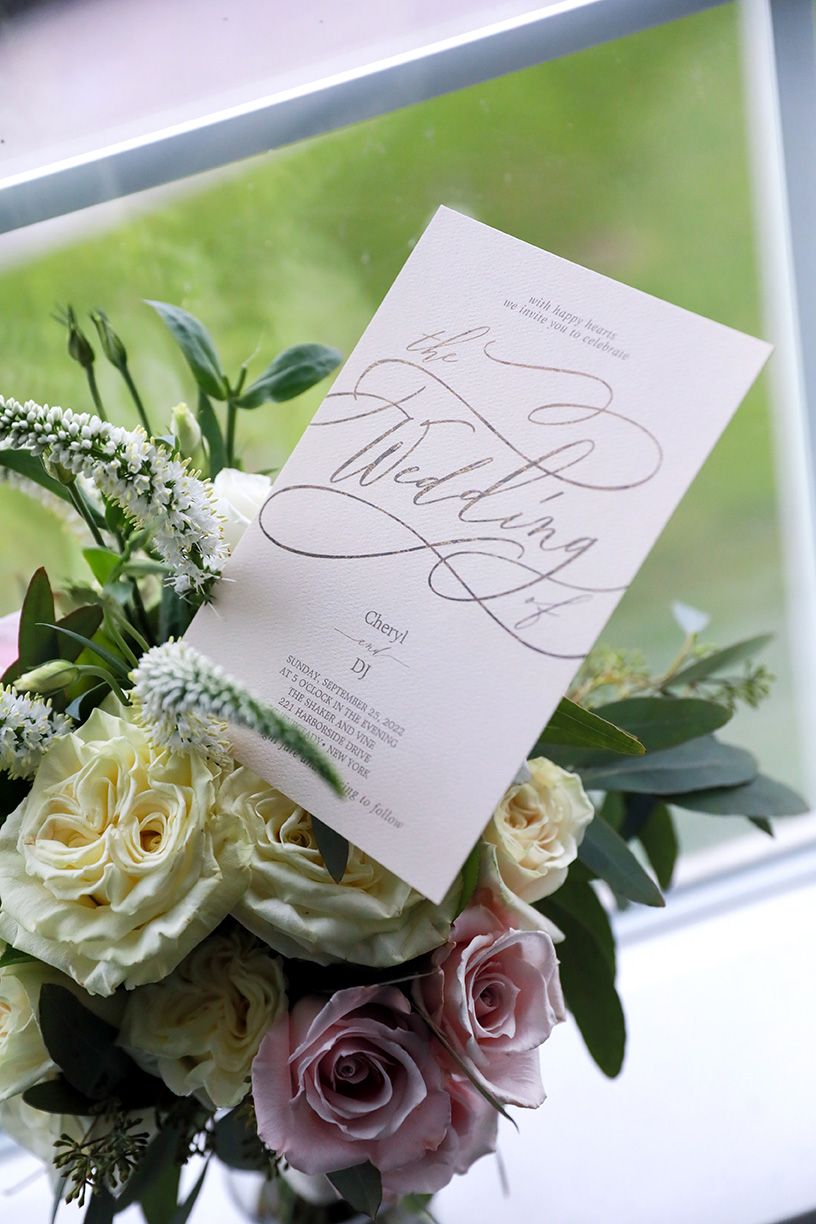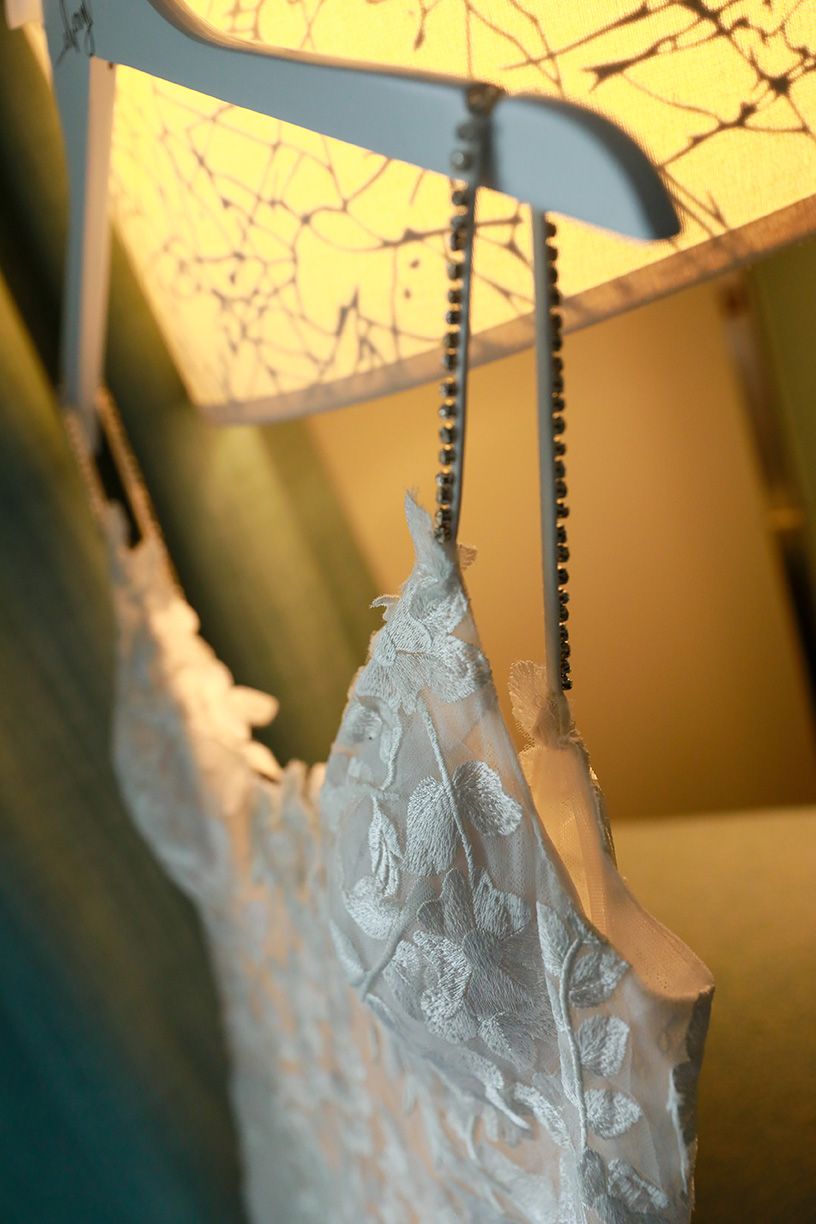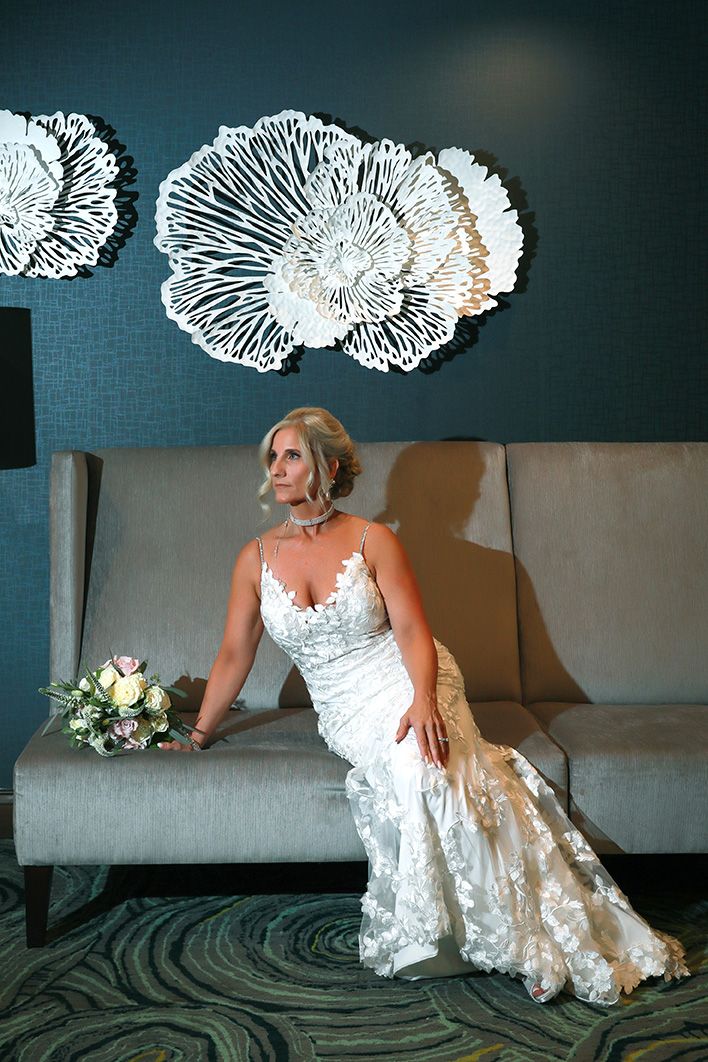 Our Story...
Before DJ and I met, I had been separated/divorced for five years. I had dated a few men over the years, but nothing felt right. My four children, who were 24, 22, 17 and 15 at the time, also agreed that no one had been a good match for me, or them. 
I was sworn to the fact that I would never get married again, but I was still interested in having a relationship. DJ and I crossed paths many times at our local gym, and the most we would do is smile and say hello. Neither one of us had the guts to strike up a conversation, so I just kept hoping to run into him EVERY time I was there!
As luck would have it, we both ended up signing up on a popular dating site in 2014. It's at that time, that DJ saw my profile and reached out. After just a few conversations, he asked me to meet. We tried to keep things quiet for a while, but his nephew spotted us at Panera having dinner after we worked out at the gym. Needless to say… that was the end of our little secret!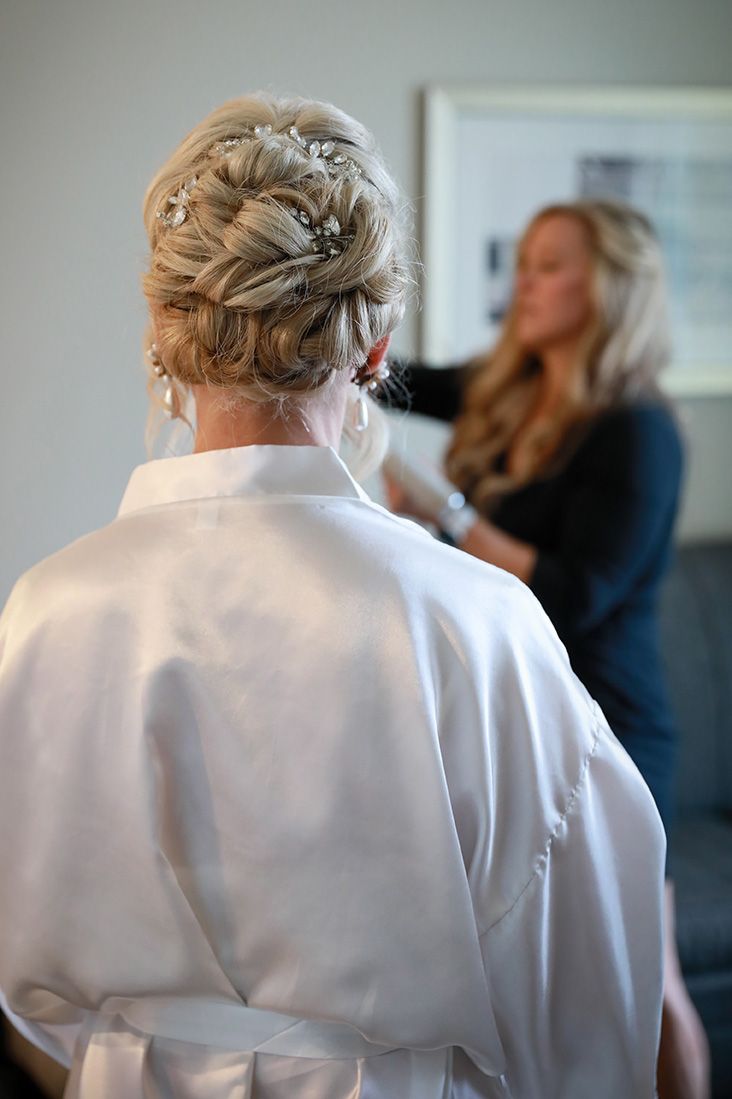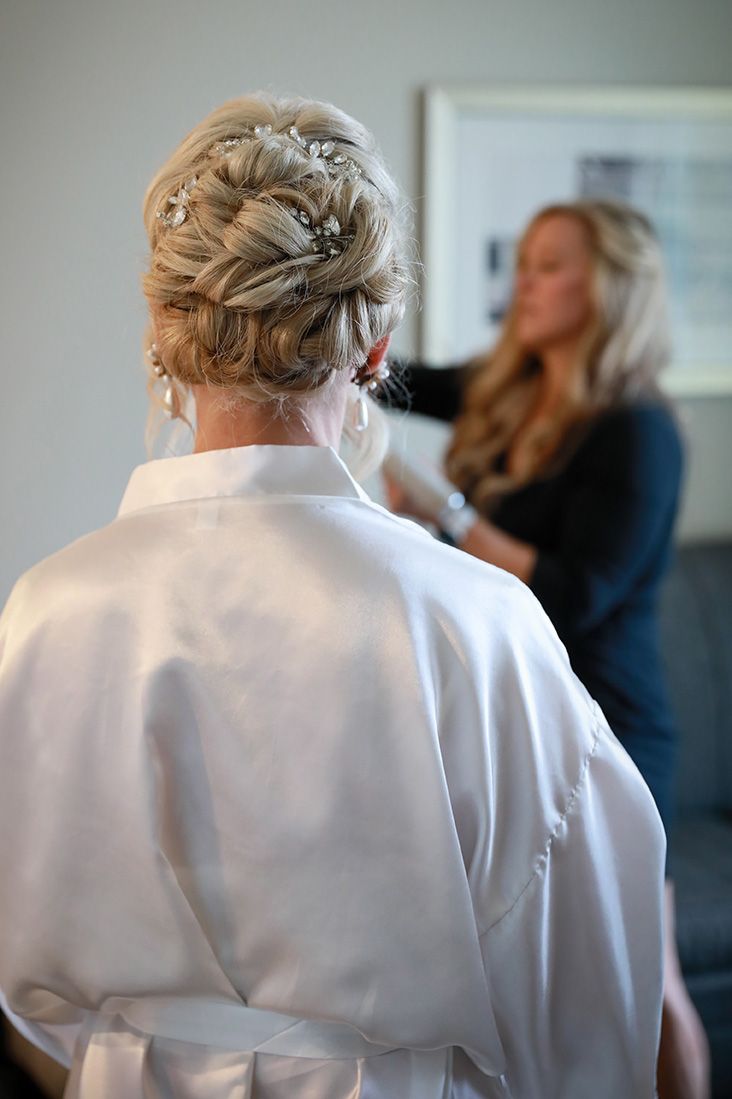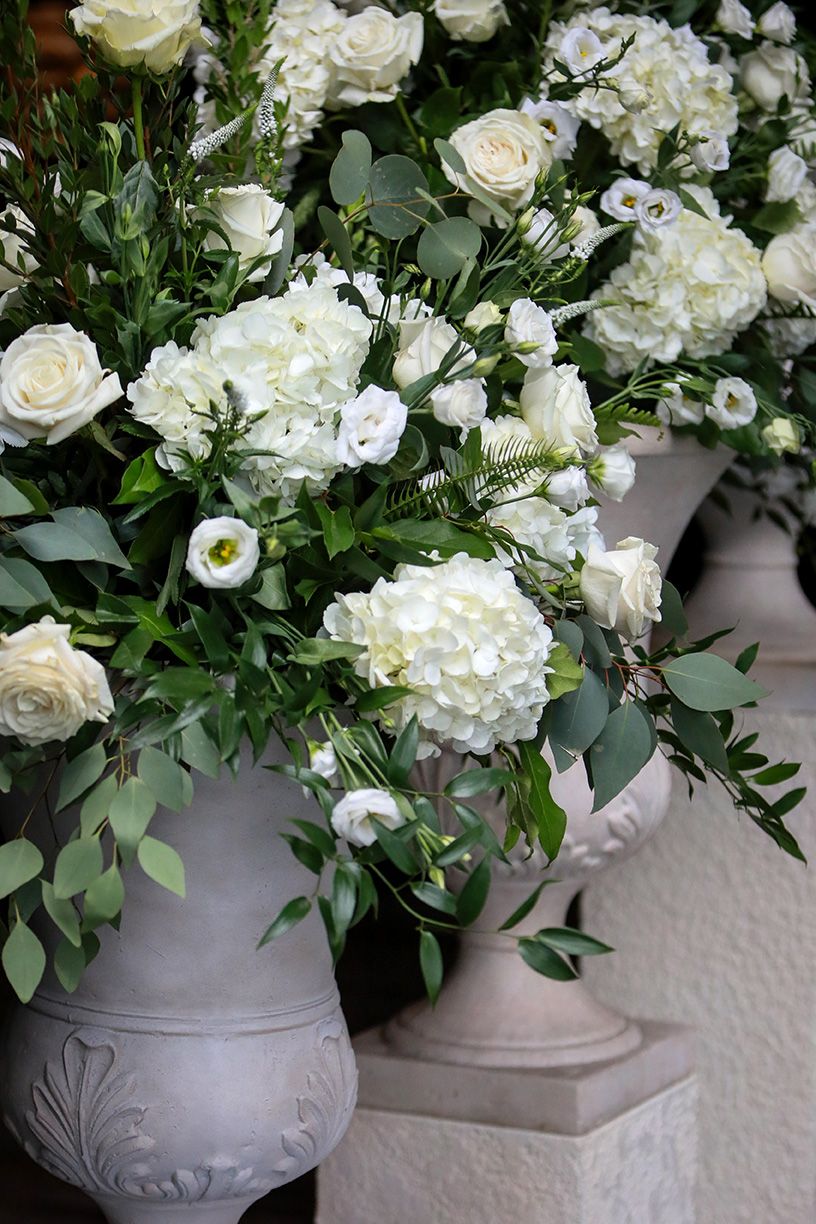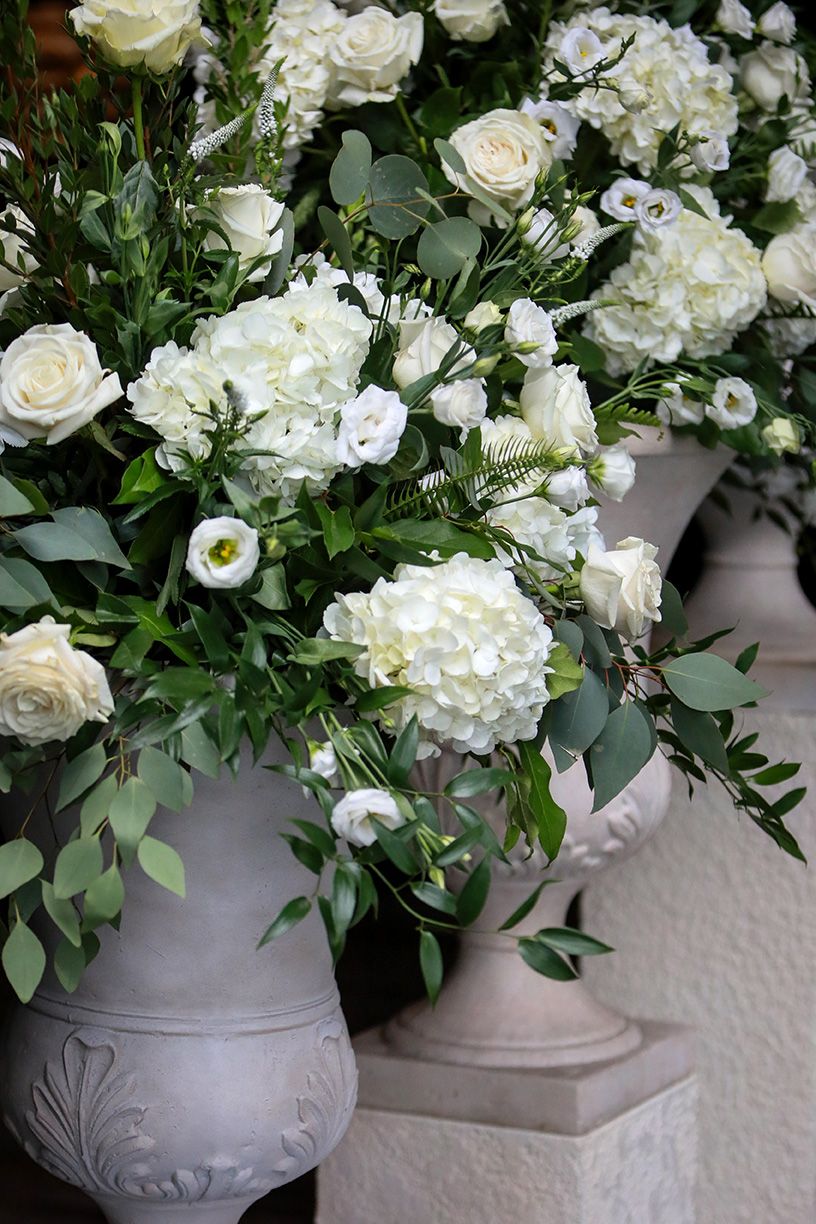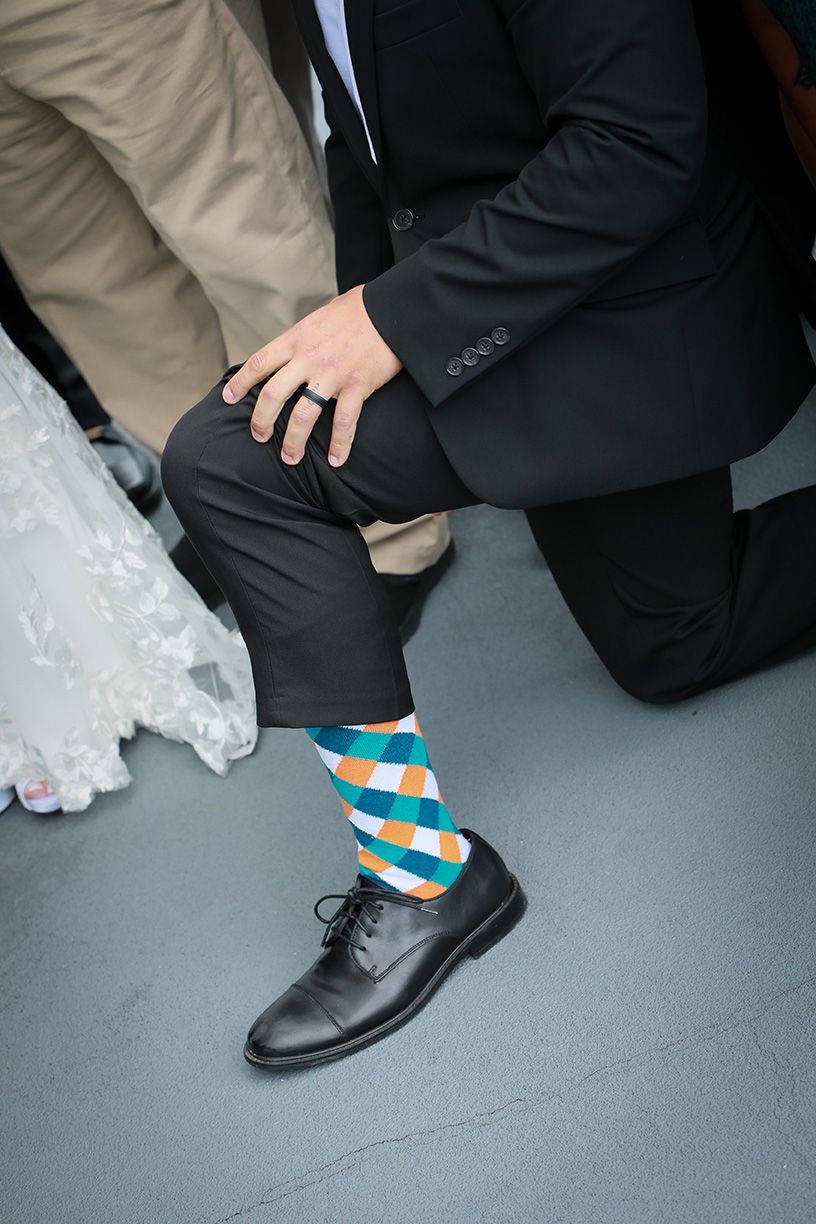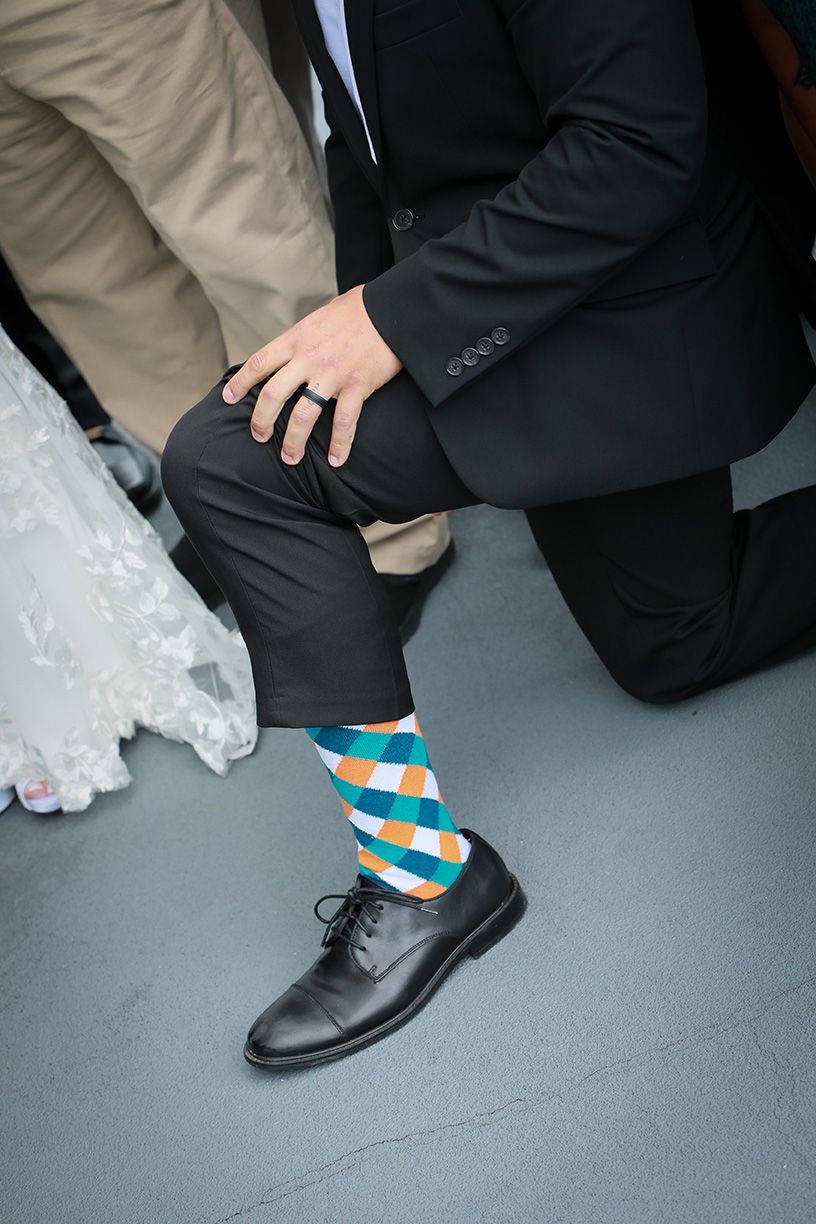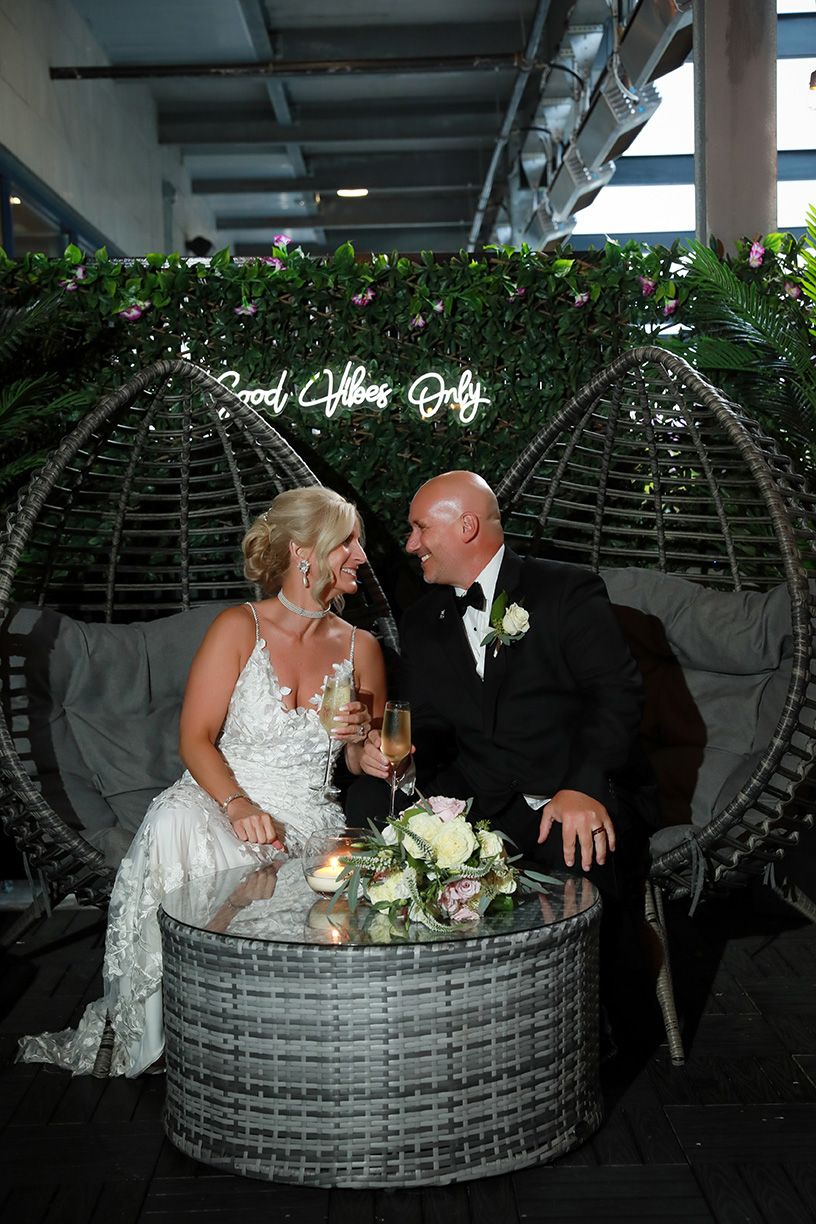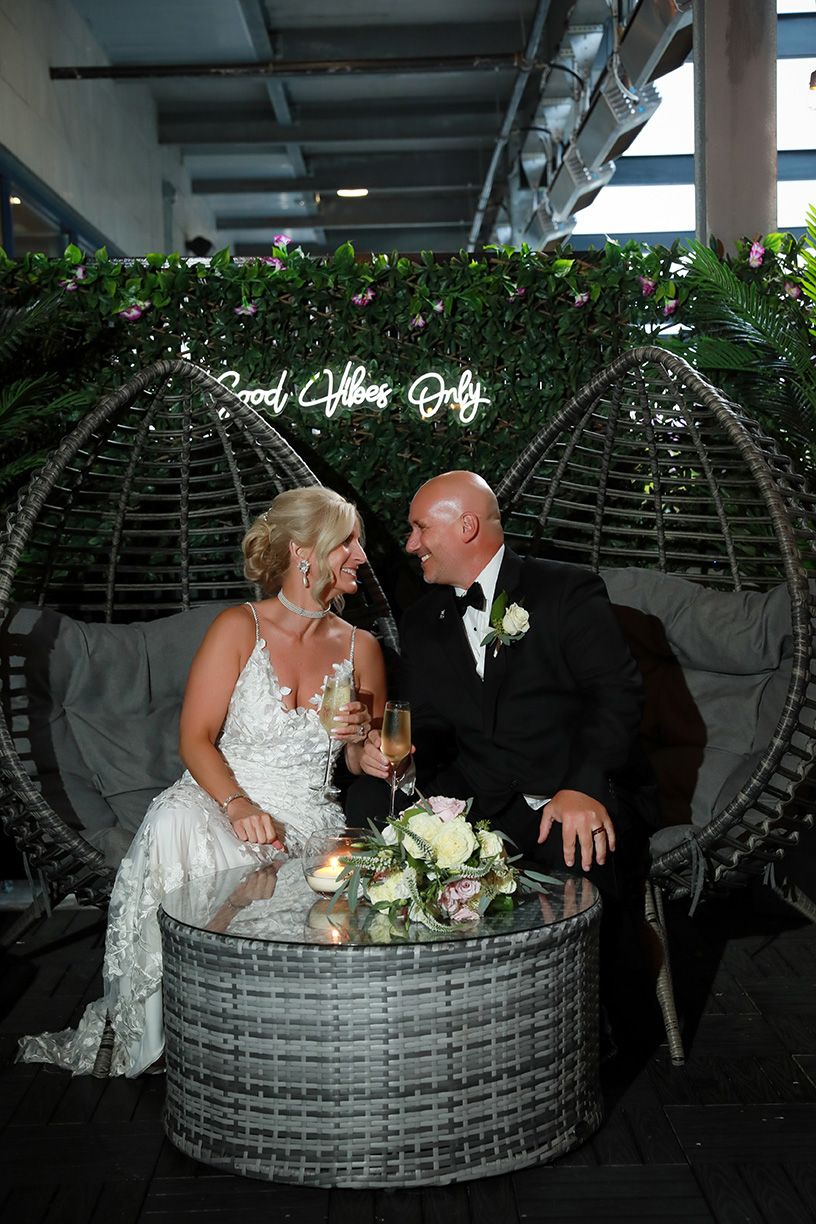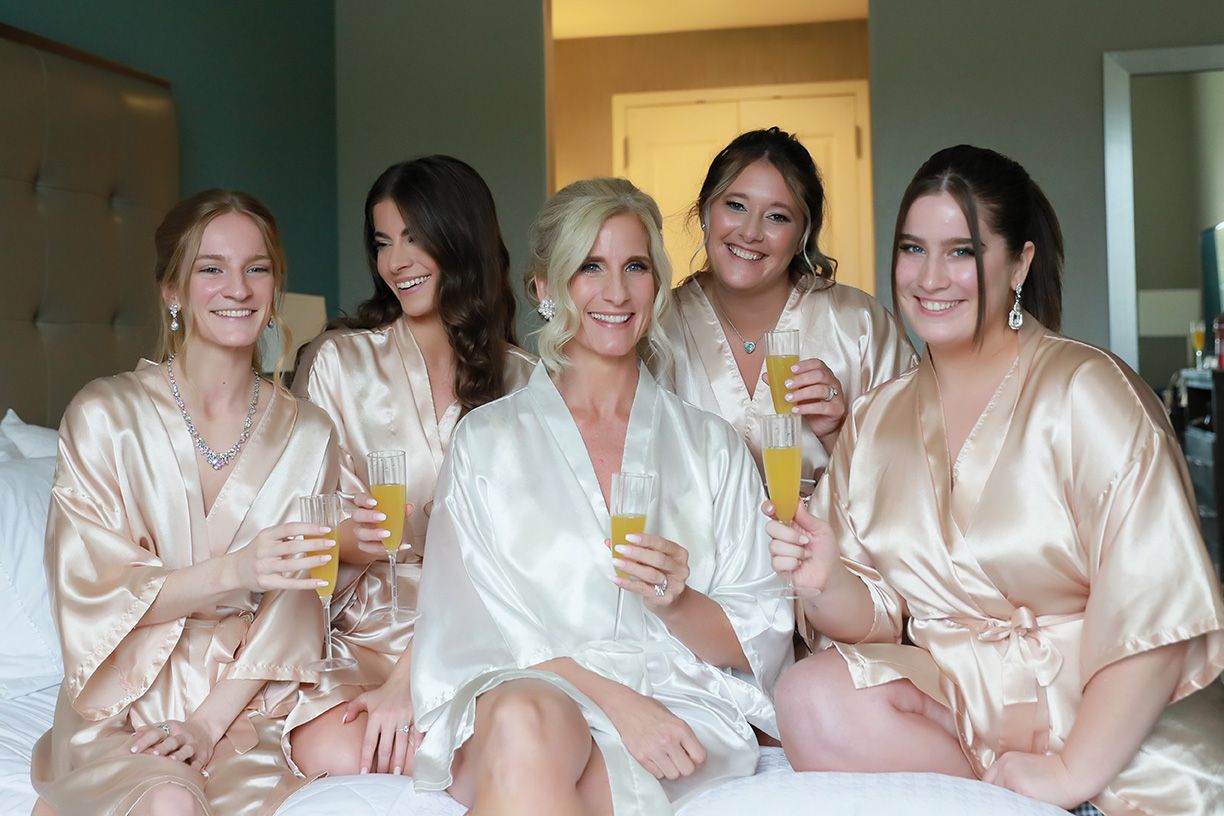 We took things slow, and I made sure my children were all accepting of him. After a couple years, he moved into my home. Fast forward to 2019 when we went on vacation to Aruba with my sister, her husband, and some friends. DJ brought me on a sunset cruise and shocked me when he got down on one knee and proposed. Everyone was surprised, but at the same time, they all said "FINALLY!"
We were not in any rush to plan a wedding, which was a good thing, because that was right before the Covid-19 restrictions started. After three more years of procrastinating, we decided to finally make it official. We wanted something beautiful, intimate, and surrounded by the most important people in our lives. With only two short months of planning, we were able to pull off our idea of a perfect wedding. It was amazing how everything fell into place. We fell in love with The Shaker and Vine because it has a destination wedding feel with the palm trees and harbor. It was so special to have my daughters as bridesmaids and my son walk me down the aisle. It was a day I will never forget!!