MINA & FERMIN
---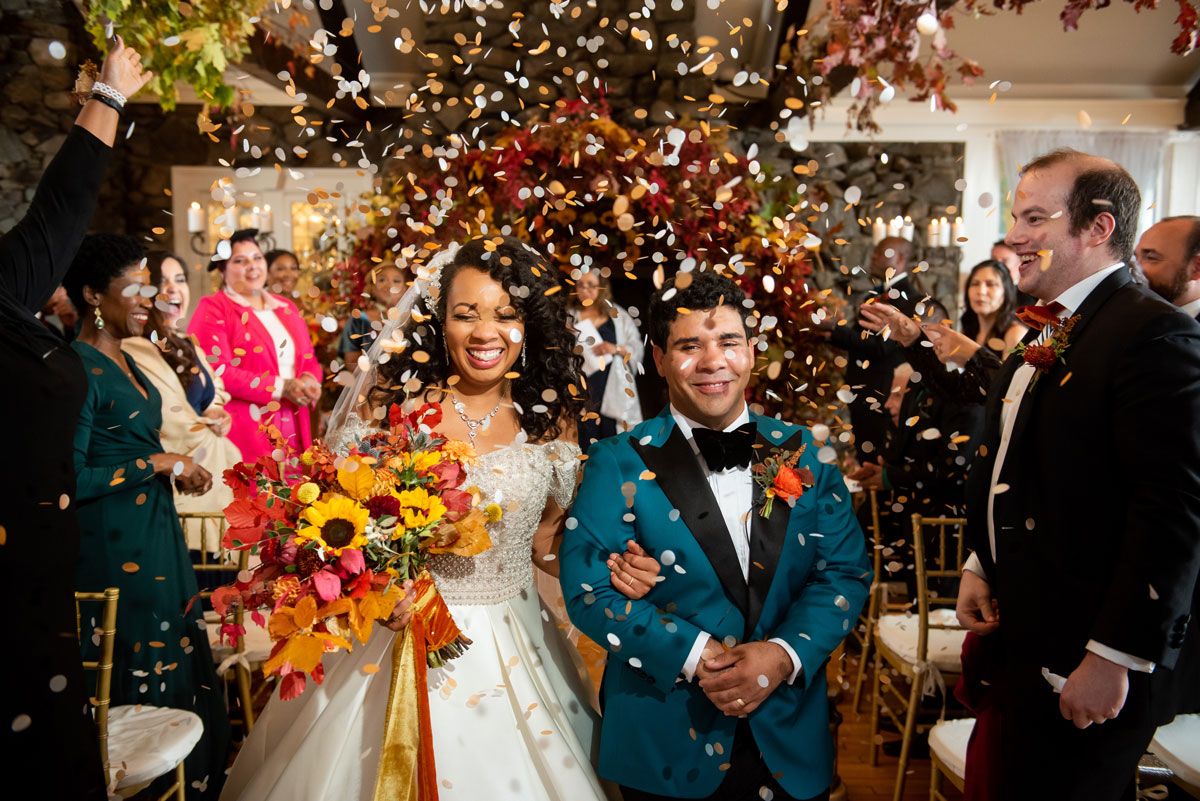 Photos by
Rob Spring Photography
---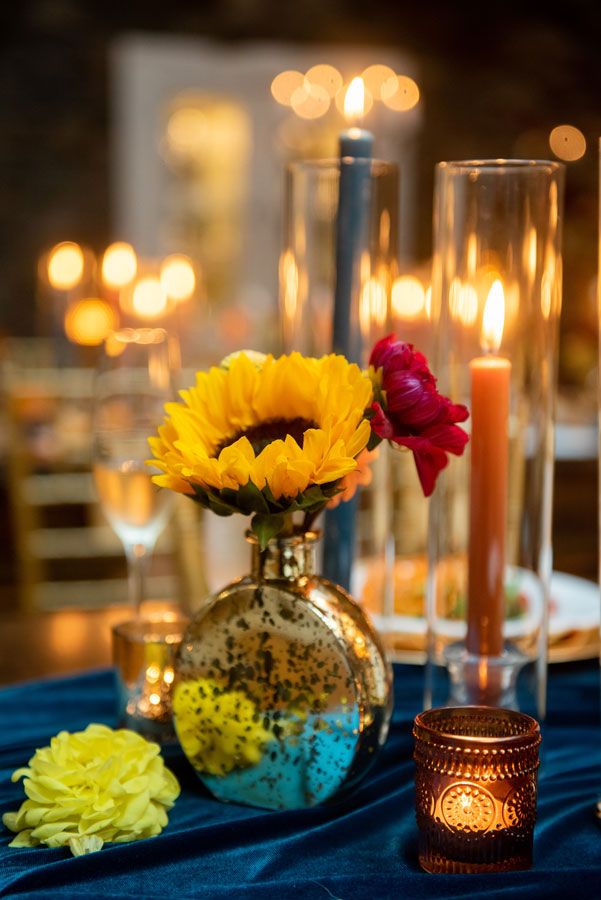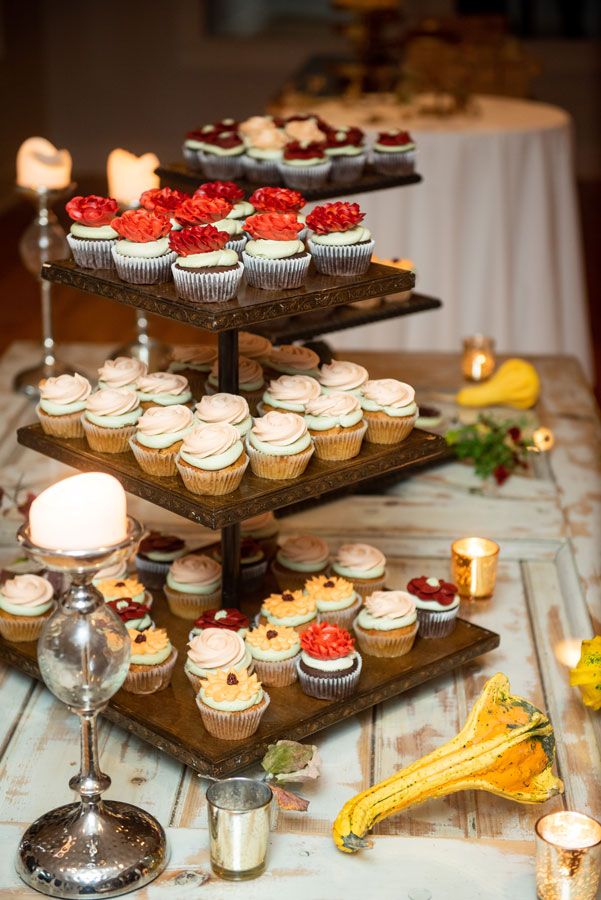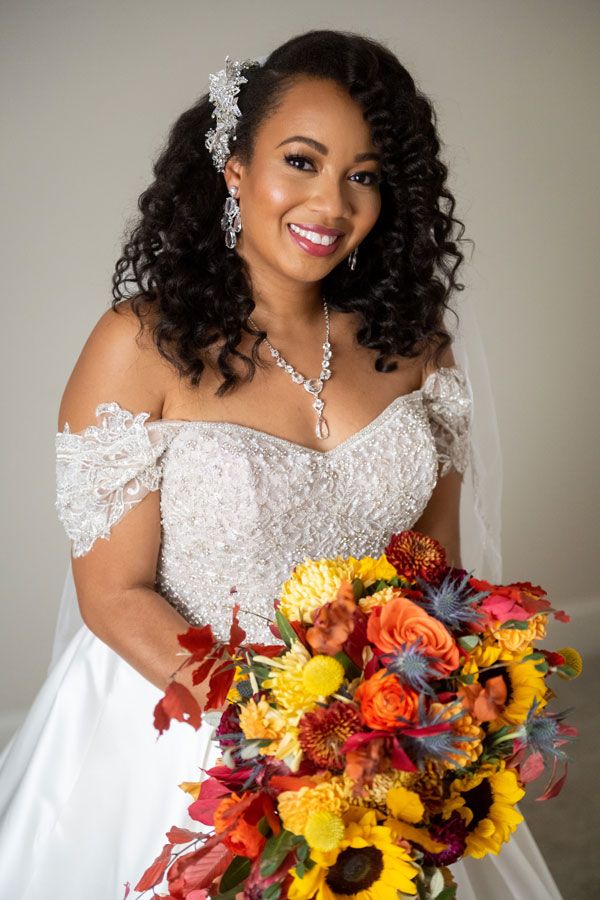 Our Story...
Fermin and I met at Michigan Law School while studying next to each other in the library. During a study break, he struck up a conversation that became a debate: Which Superhero is Better - Batman or Spiderman? The humor and charm within this silly conversation was captivating. After our first meeting, years passed before we crossed paths again in a class our final semester. We became friends and began dating the fall after graduation. We fell in love with hiking under the changing leaves...and each other. In the winter, I departed for a job in South Africa for a year. We continued our relationship long distance. When I returned to the States, our relationship continued to grow for 6 years. Fermin proposed while kneeling next to a pond under bright red Japanese Maples.
After our engagement, we relocated to the Capital Region for Fermin's position as a Law Professor and discovered that our new home boasts the most beautiful Autumn in the country! When we stumbled upon Old Daley on Crooked Lake after a hike with our puppies, we knew it was the perfect location to celebrate our next season of love surrounded by family. The venue reflected our love of nature, elegance, and whimsy. 
Our rainy-day wedding was magical. We drew inspiration from the vibrant leaves of enchanted forest trails, warm candlelight of harvest feasts, the beautiful blues of Crooked Lake, the sparkle of gold and vintage glass, and the stunning fall colors of the Capital Region.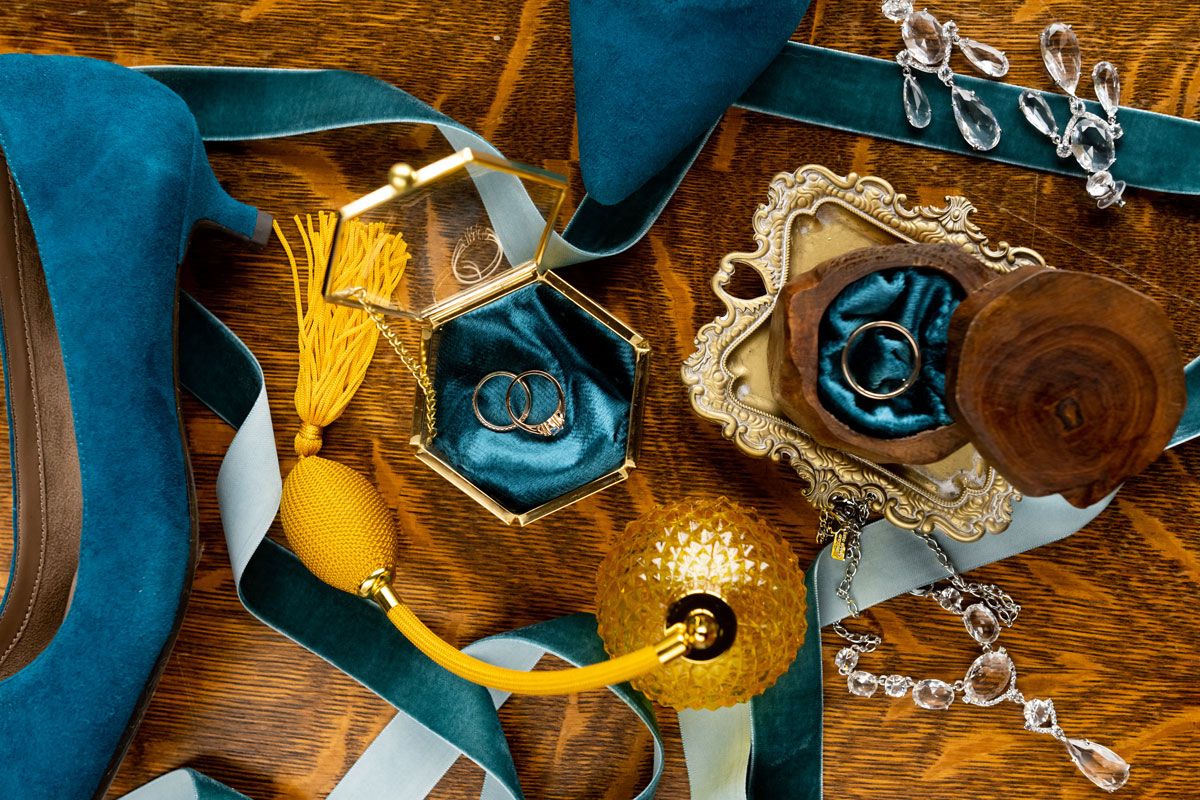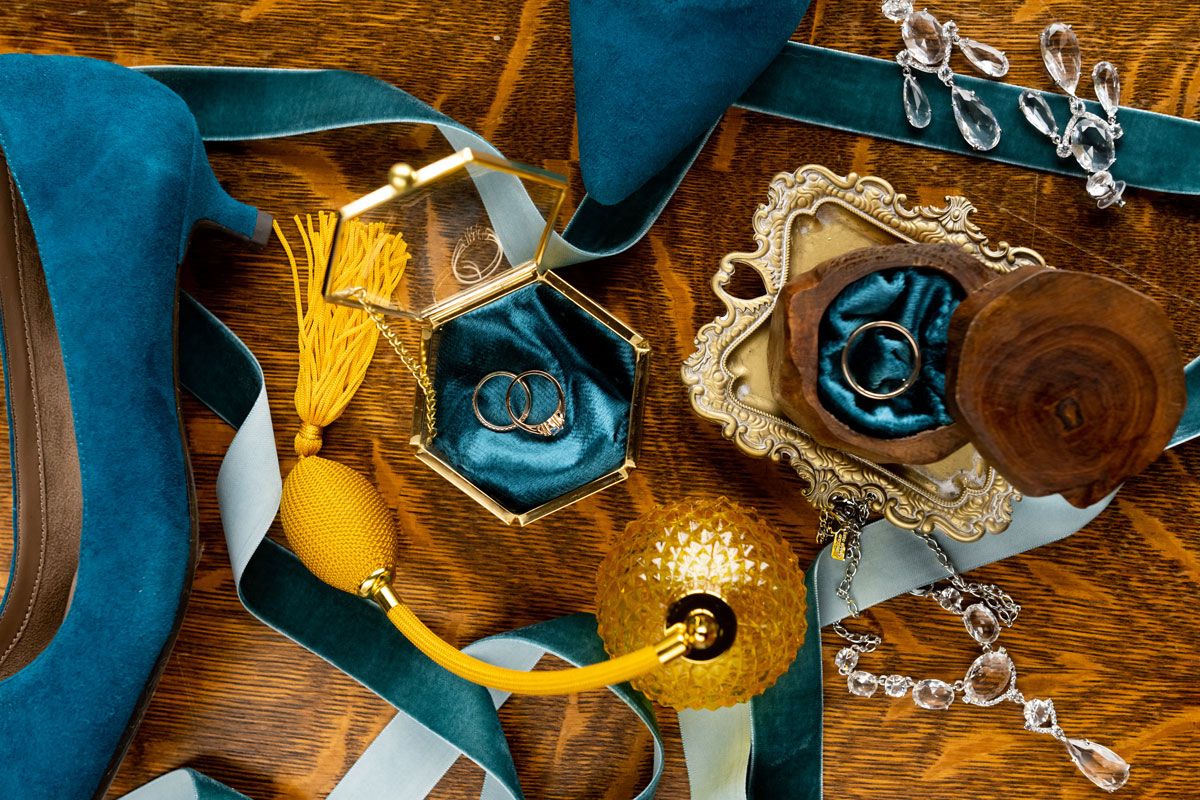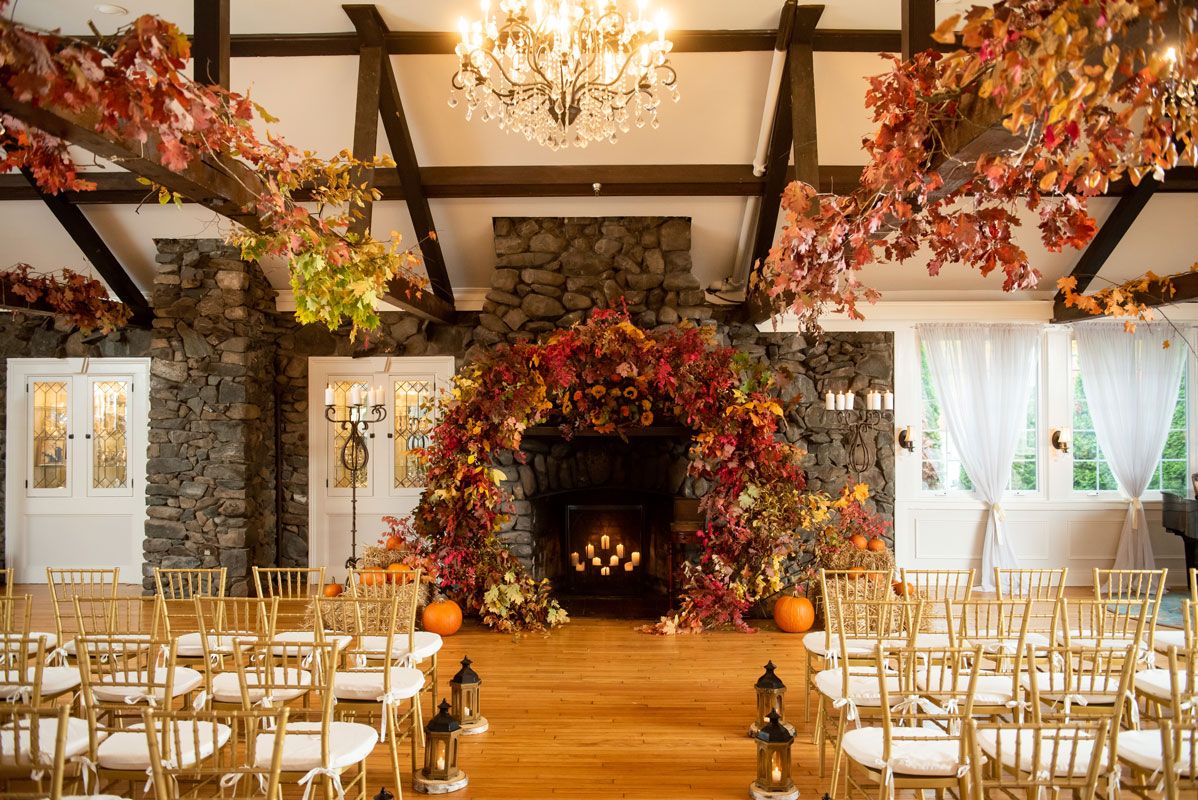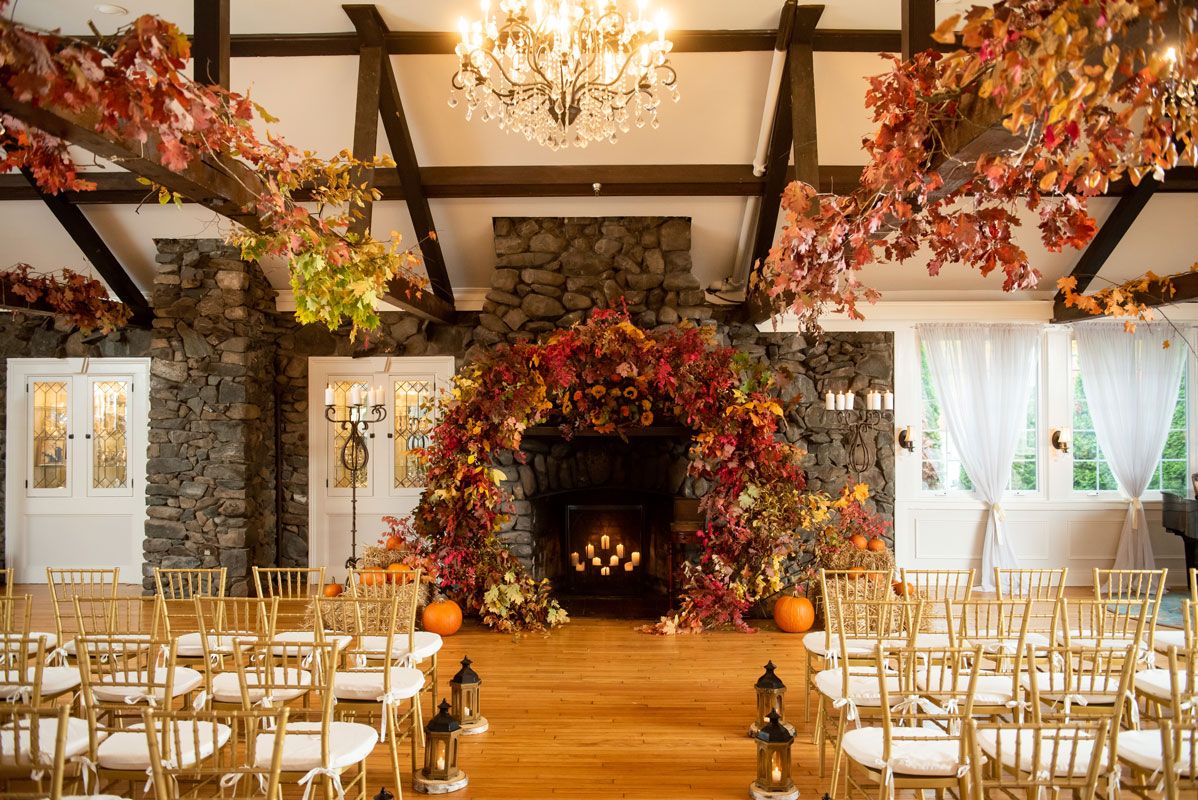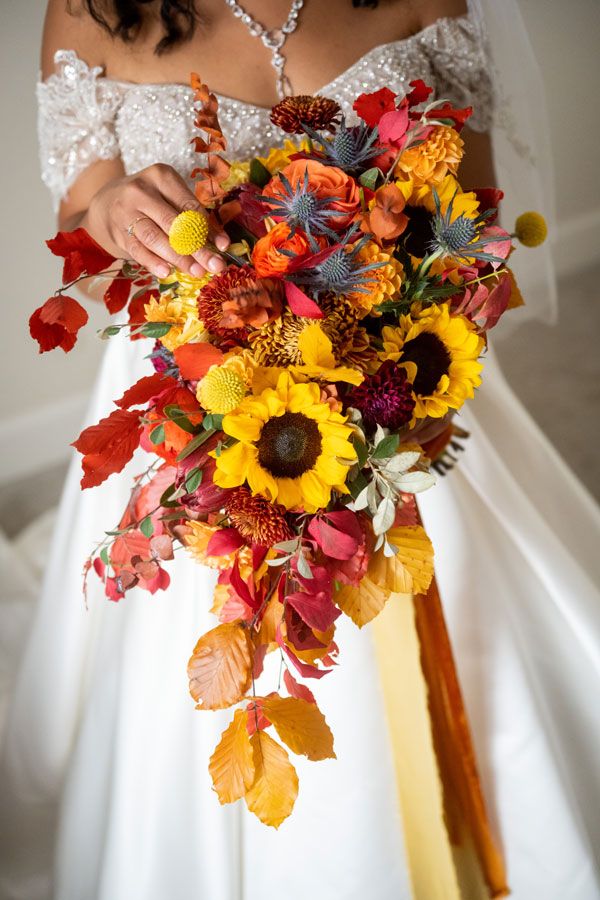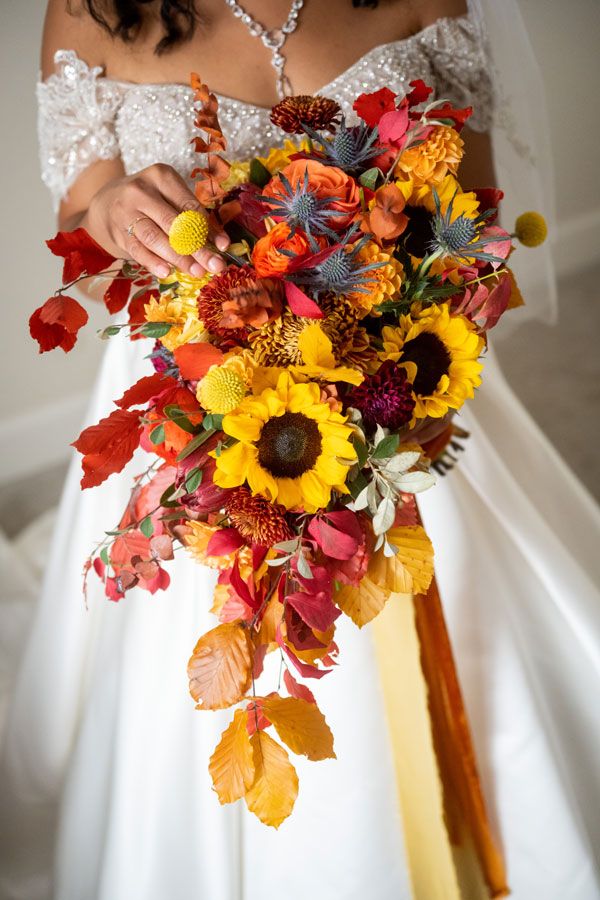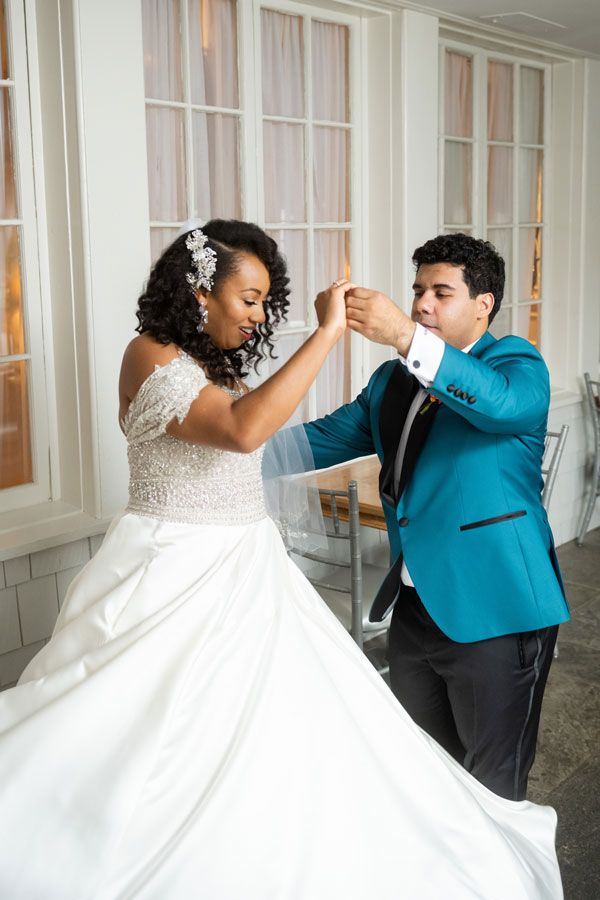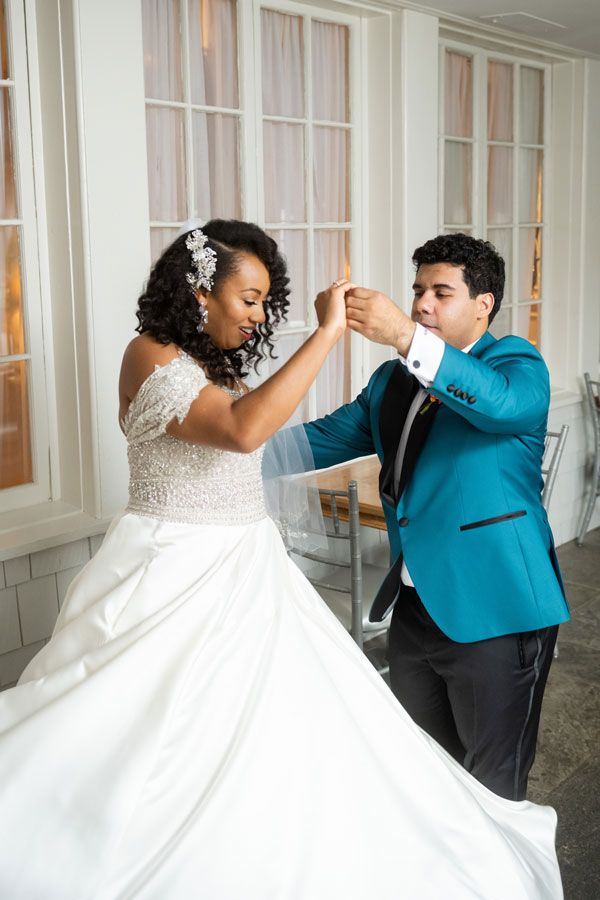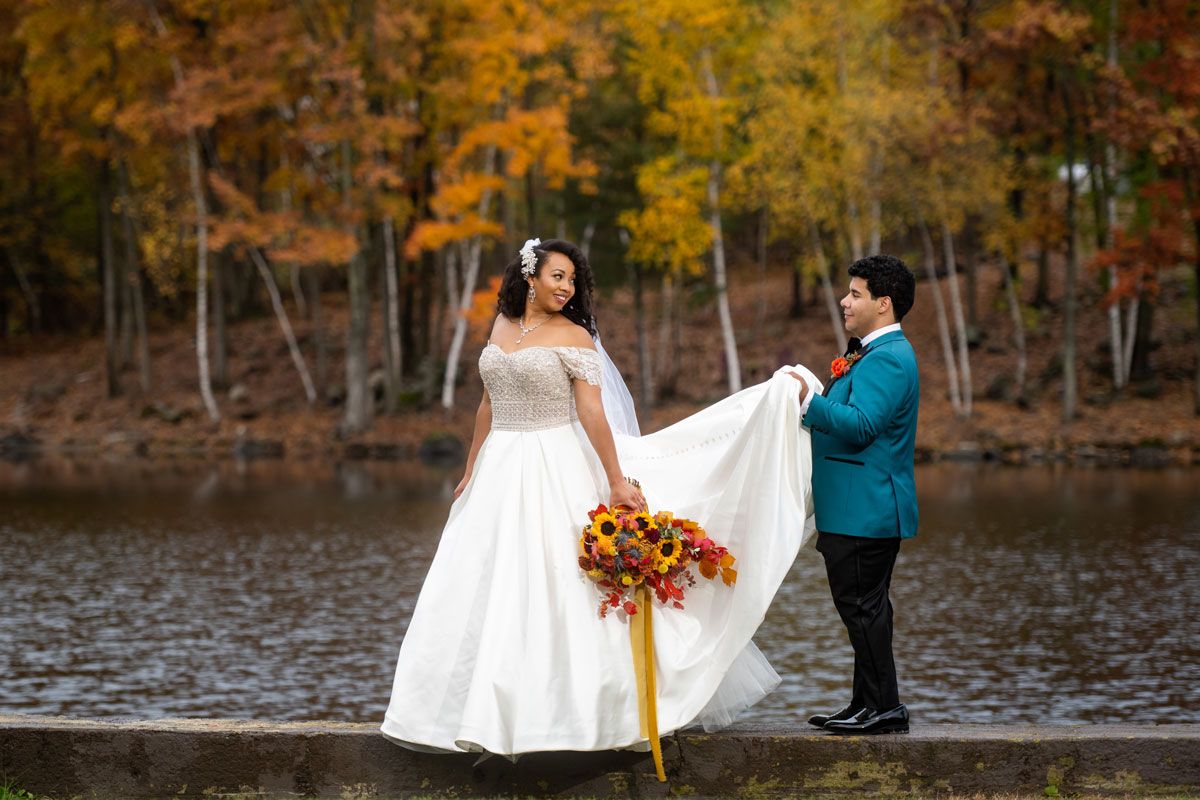 Advice 

to pass along...

 
• Take a moment at the end of the night for the bride and groom to have a "final dance". Our venue coordinator gave us this great recommendation. For this unrehearsed dance, we swayed and twirled to Frank Sinatra's "Fly Me to the Moon" on the empty dance floor as our guest gathered their coats. The final dance was a special intimate and romantic moment for just the two of us. We will always remember it as a lovely end to our wonderful wedding day. 
• Just Breathe! You may have unexpected things happen on your big day, but that will not make the day any less special. We did not expect to move our entire ceremony indoors, but heavy rains changed our plans. Thanks to all of the careful planning by our amazing vendors including our venue coordinator, decor designer, photographer, make up artist, DJ, and others- our cozy rainy-day wedding was beautiful and unforgettable!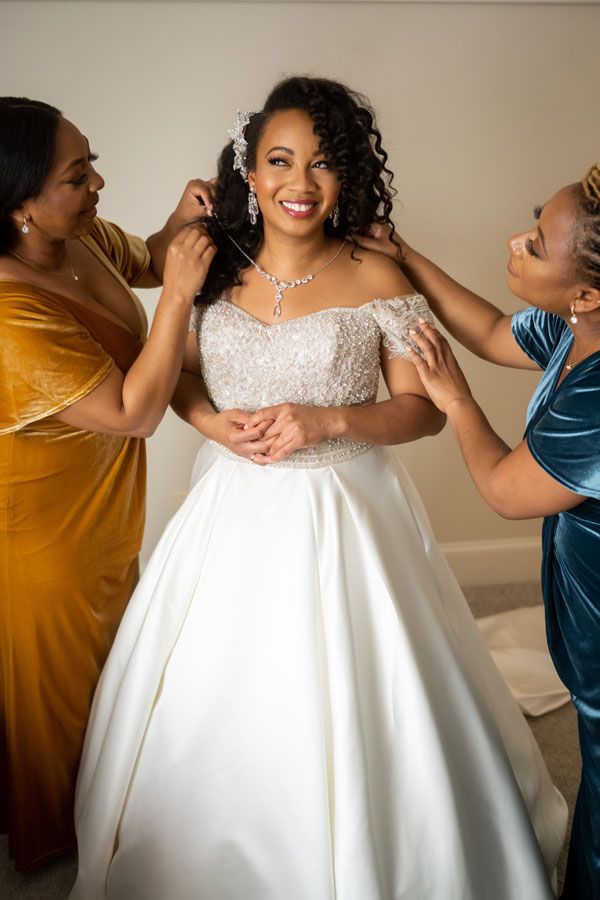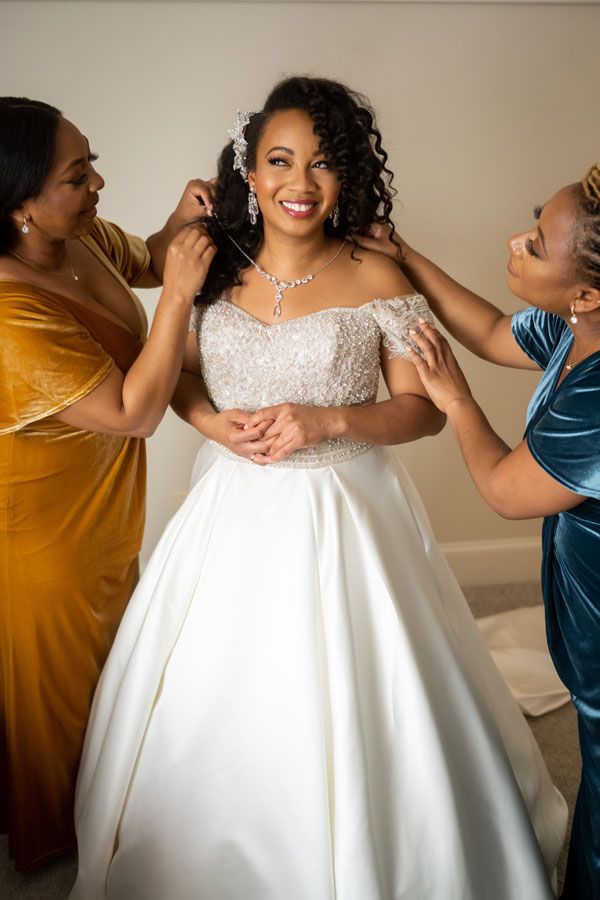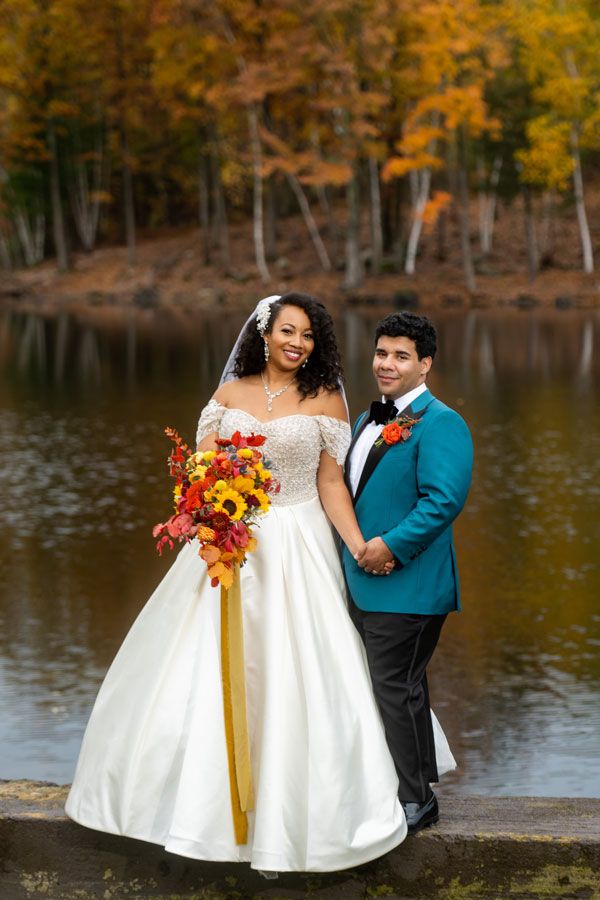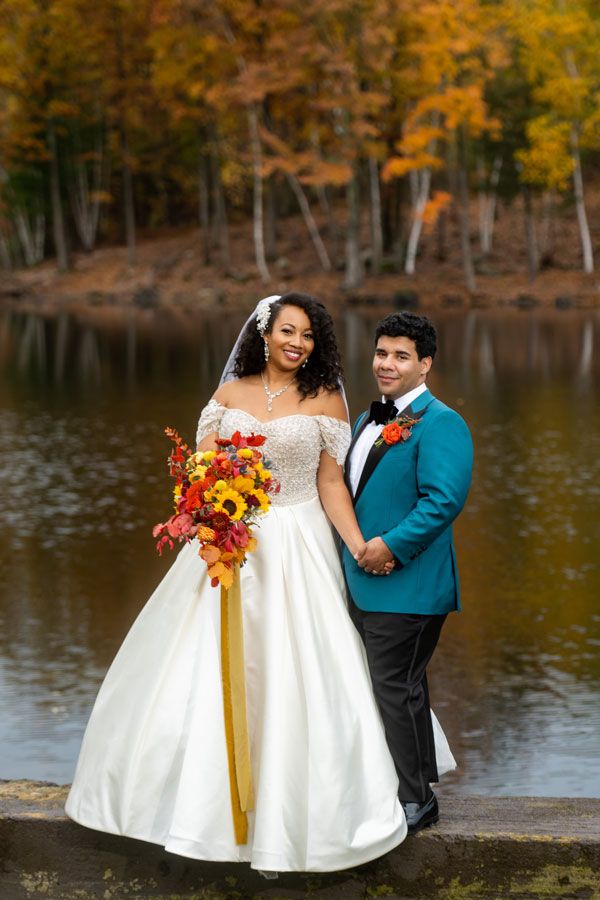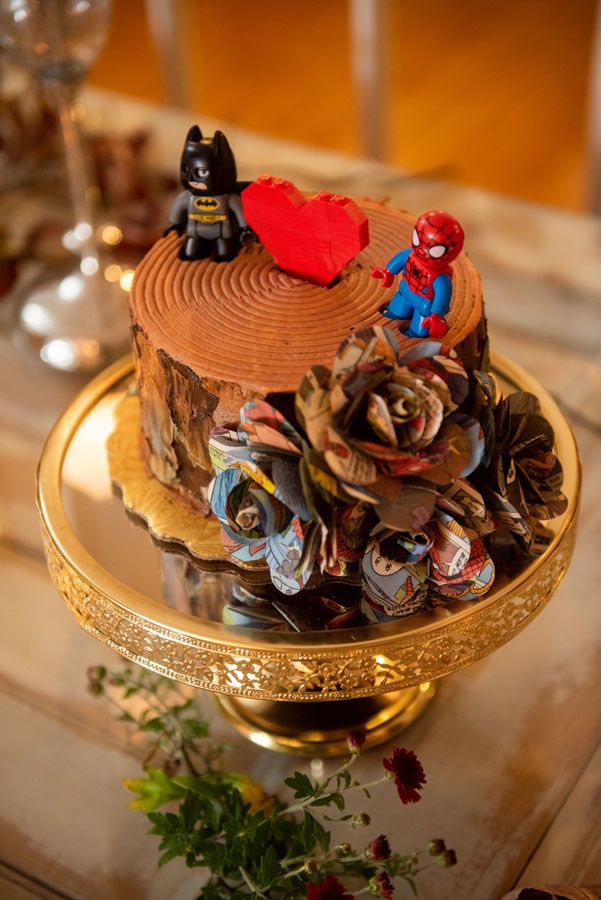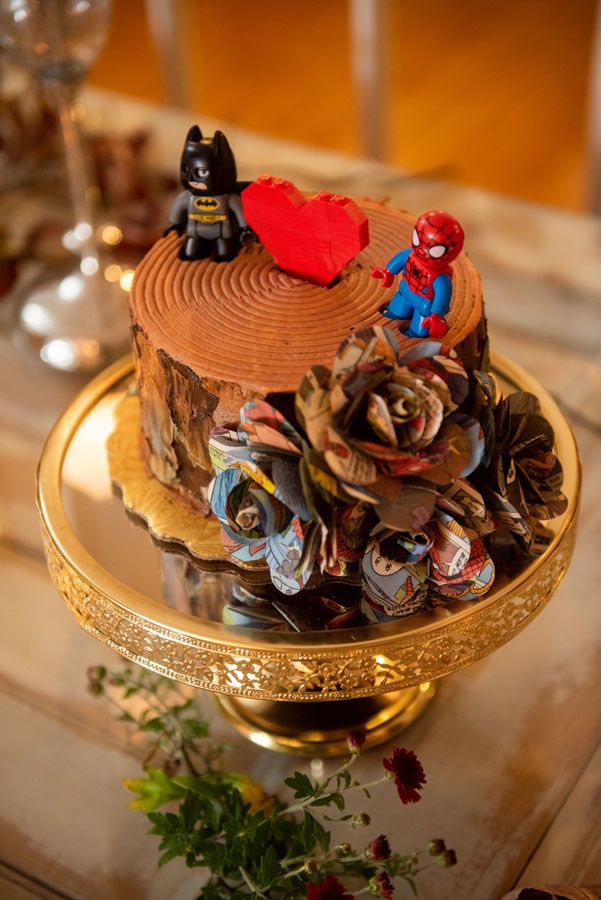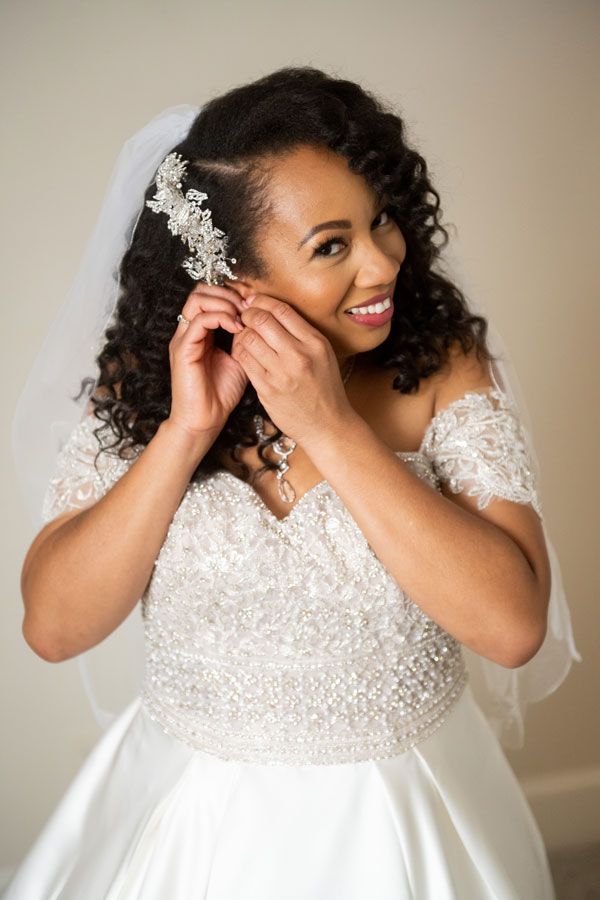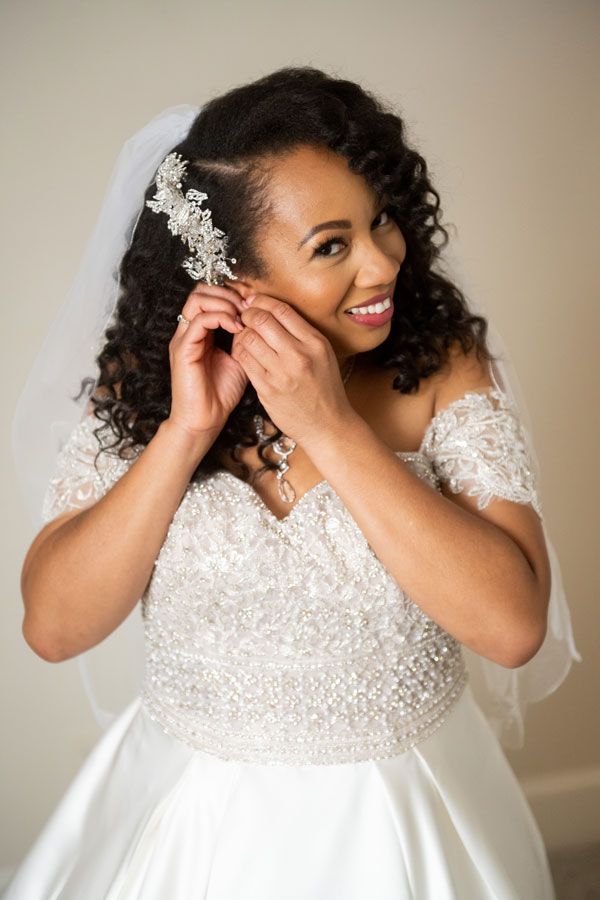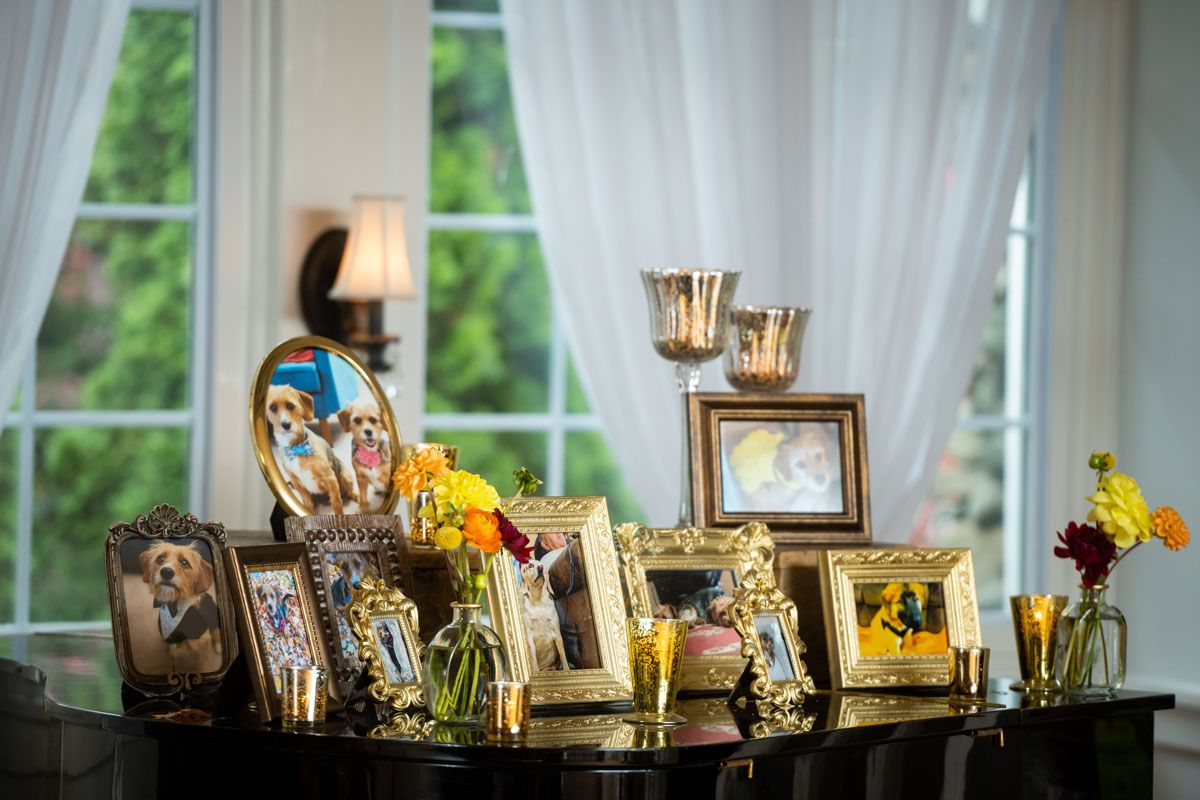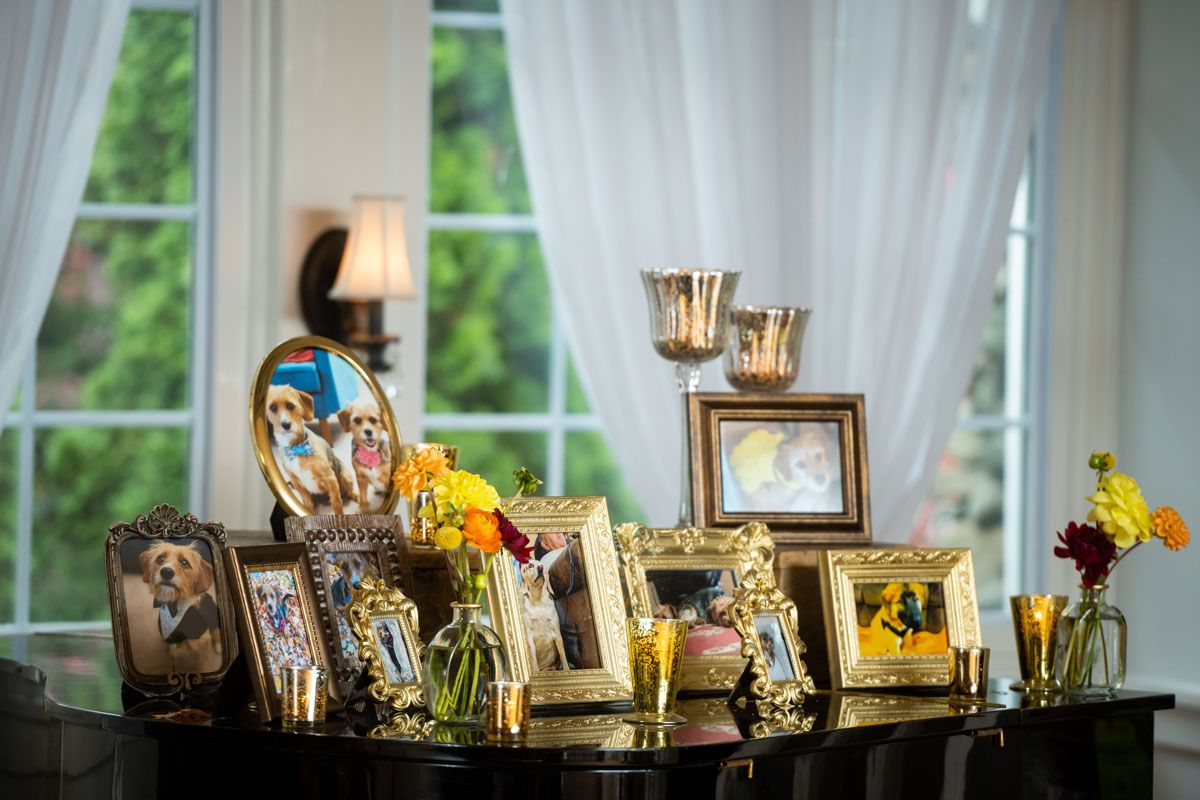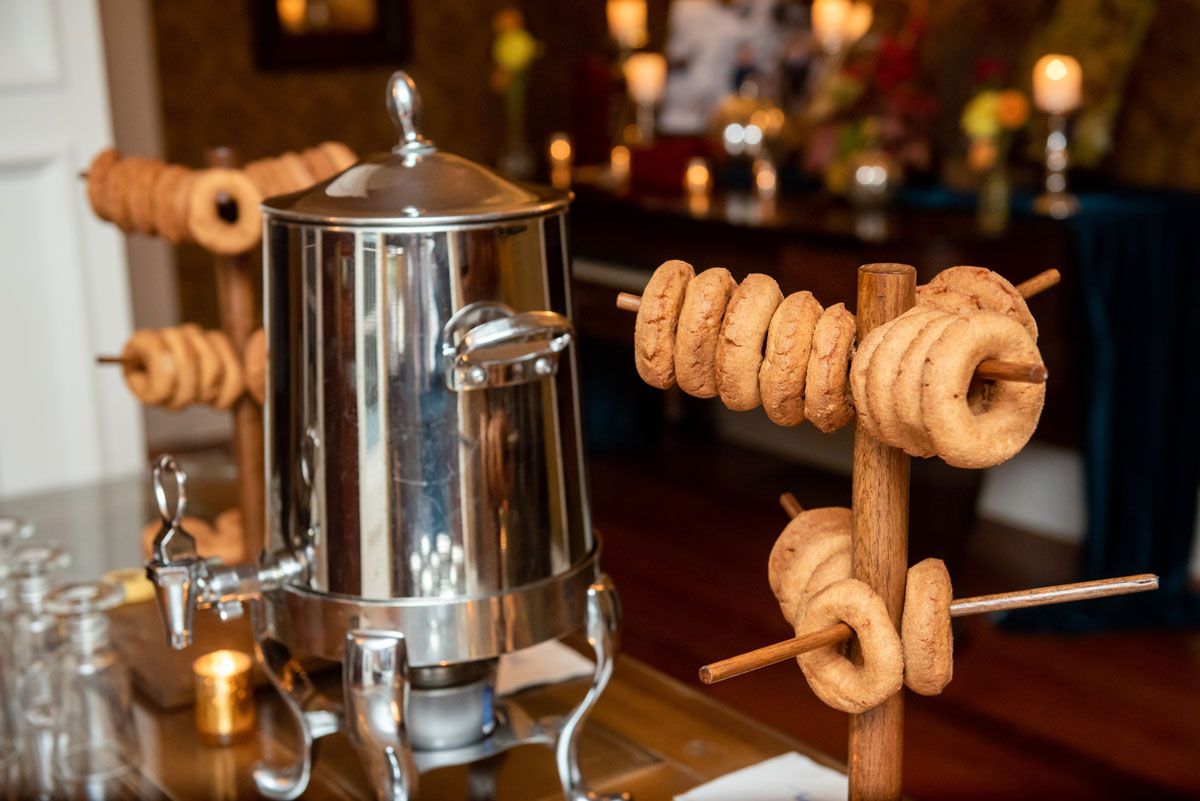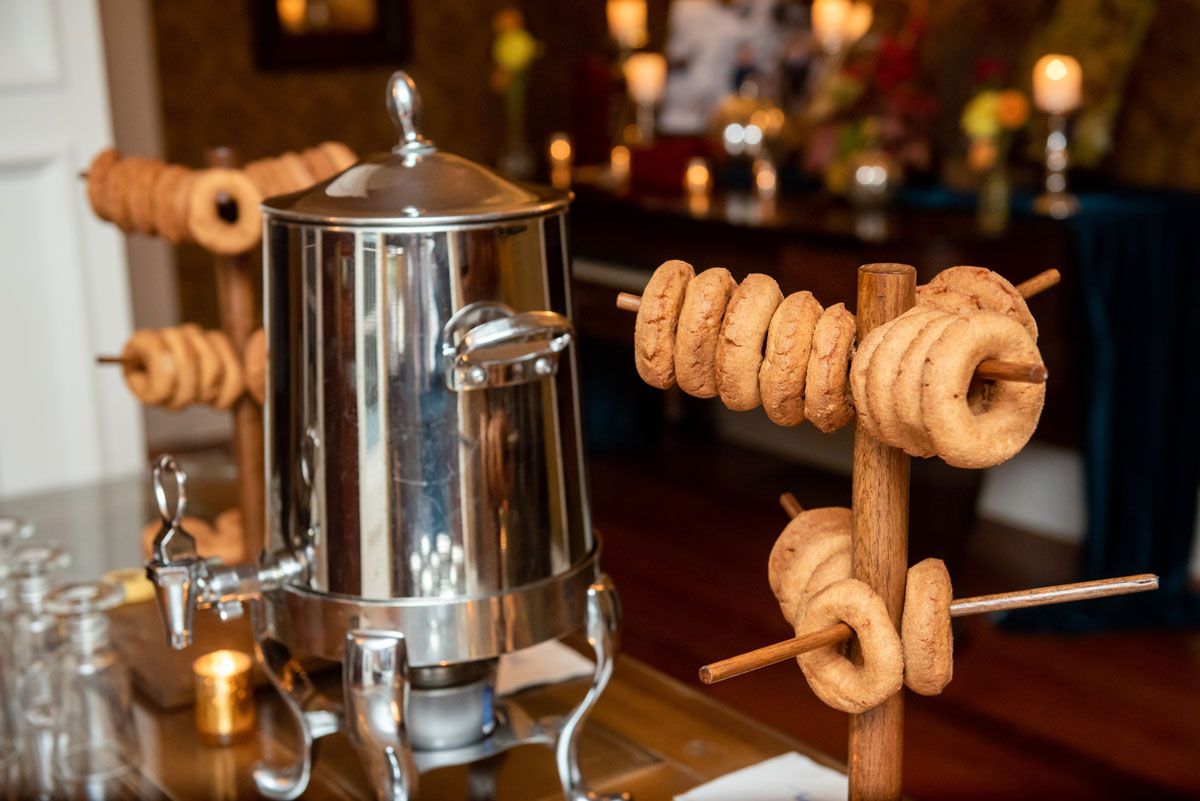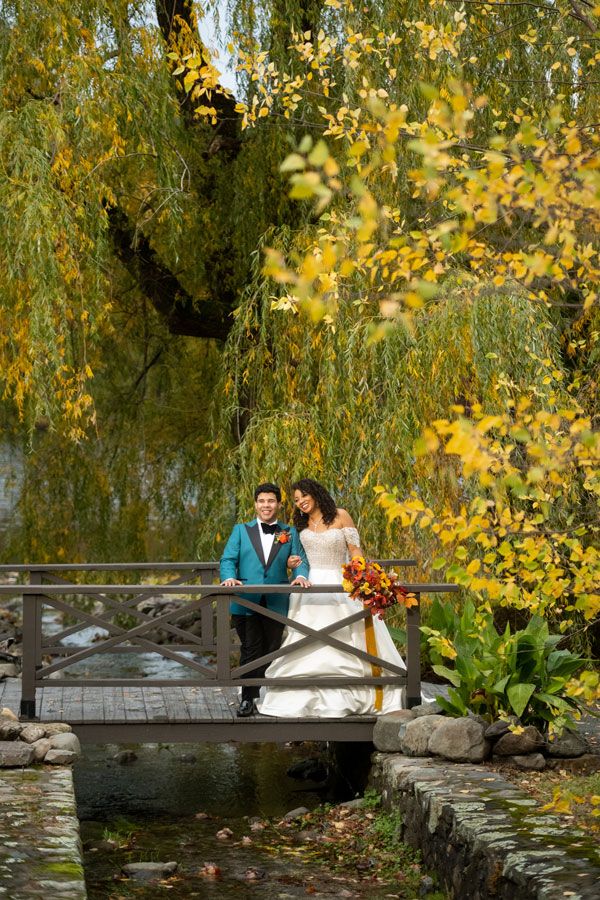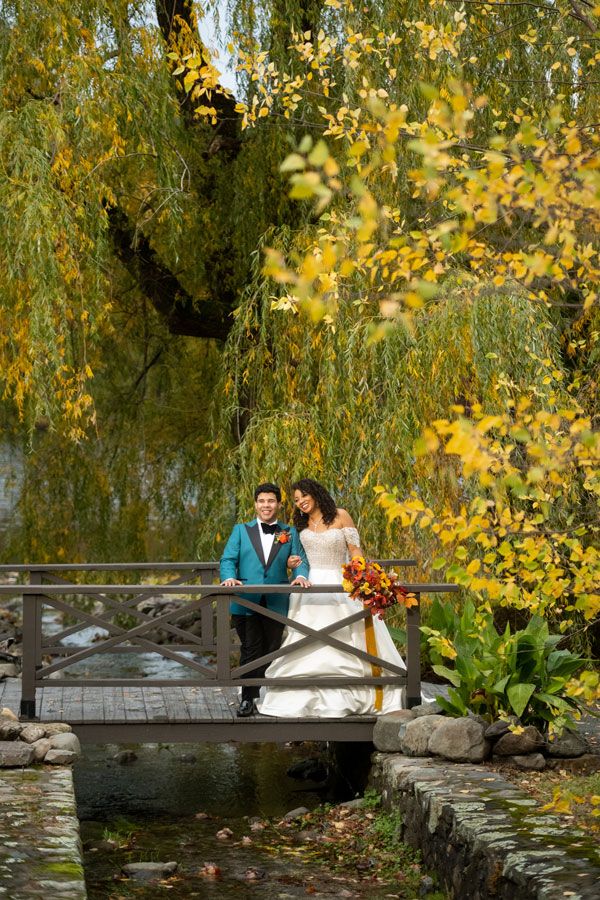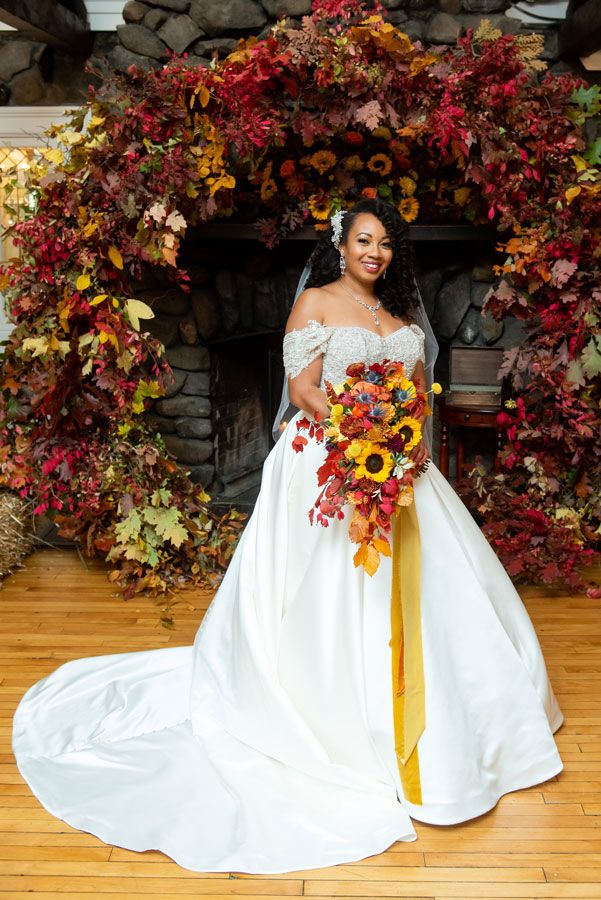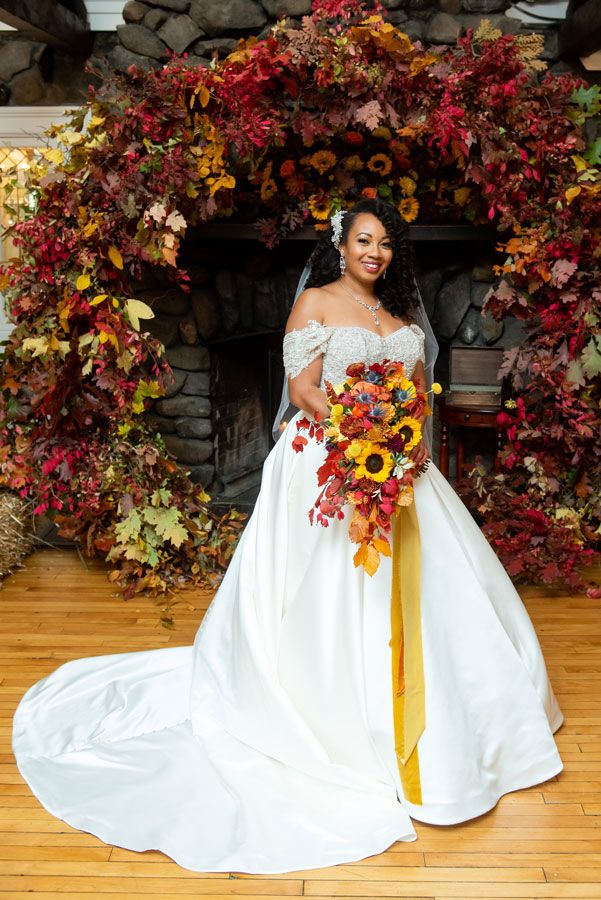 Special

 

touches...

 
First Dance Choreography: Tiffany Lee of Albany Dance & Fitness
Rehearsal Dinner: Coordinated by Moxie Moments
We featured a "puppy table" for all the special four legged loved ones that could not join us at the wedding. We requested photos of all of the family dogs from our guests and displayed them along with our two babies (Buttercup and Gizmo) on the piano during the reception. Everyone loved seeing their puppies on at the wedding!
We had a Pre-Ceremony "Cider-Donut Hour". Our guests were welcomed into the wedding with our favorite cider donuts from Cold Hollow from Vermont, and hot mulled apple cider. 
Instead of a guest book, we used a custom made Jenga game (one of our favorite games for game night). Our guests signed the Jenga blocks. The game is stored in an engraved box with our names and wedding date. This special memento will be well loved and well used over the years!
We wrote letters to each other the night before the wedding with all of our wishes for each other during our first year of marriage. We signed the envelope seals and placed the letters in a lock box during the ceremony. Each year on our wedding anniversary, we will open the letters and read them to each other. We will then lock new letters in the box until our next anniversary.