KATELYN & JOE
---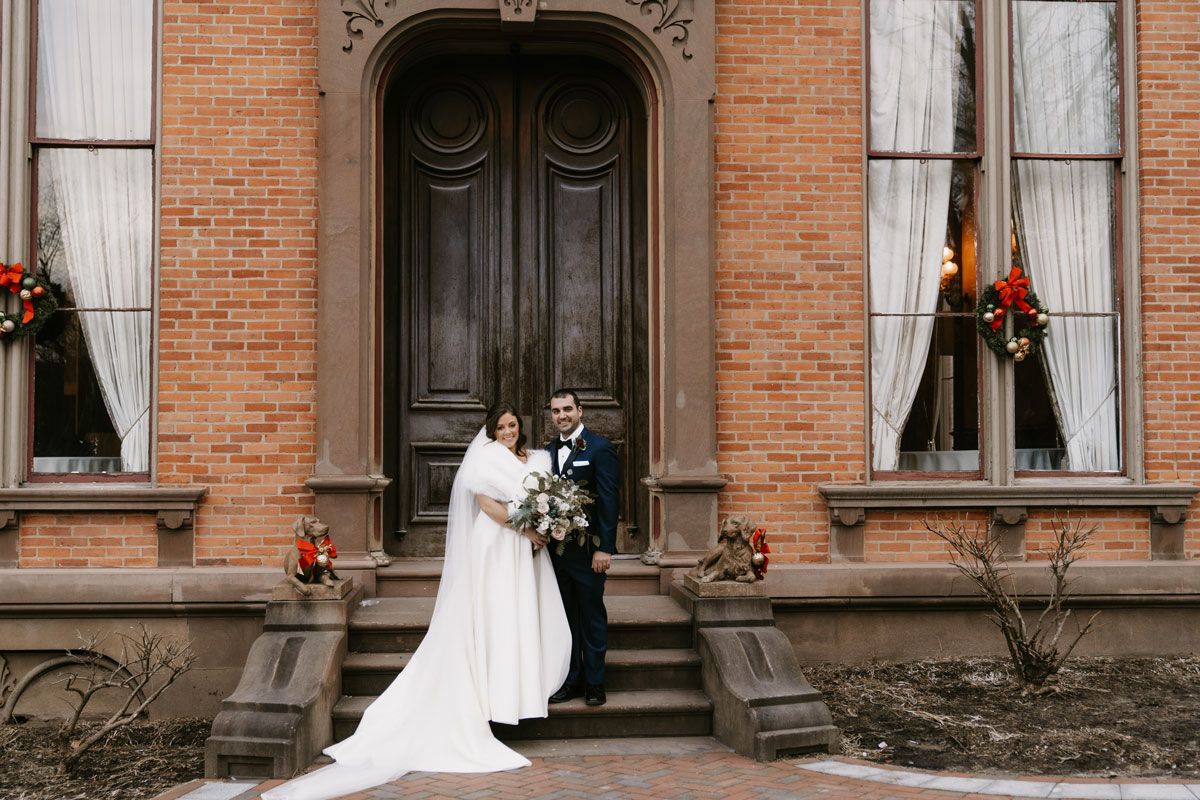 Photos by
Sydney K Andrew
---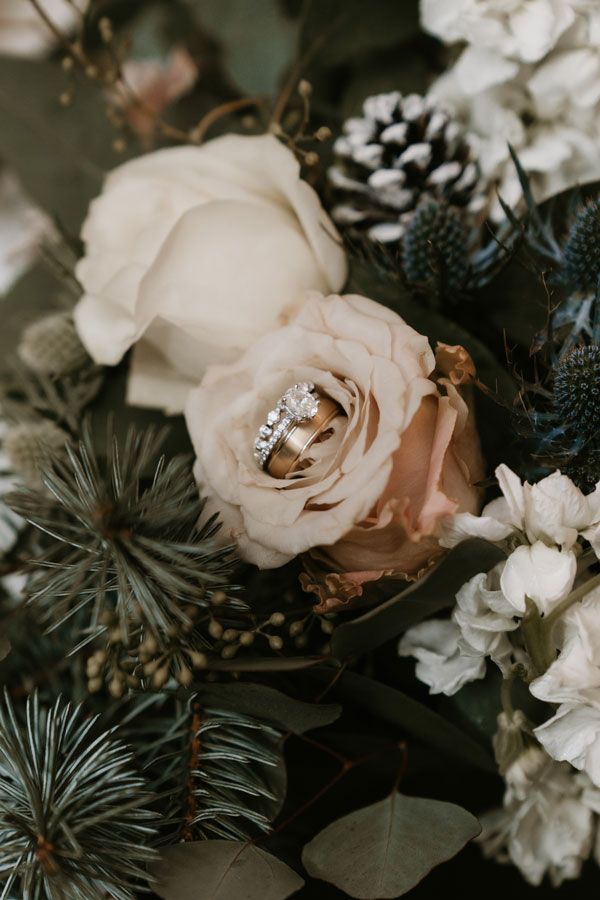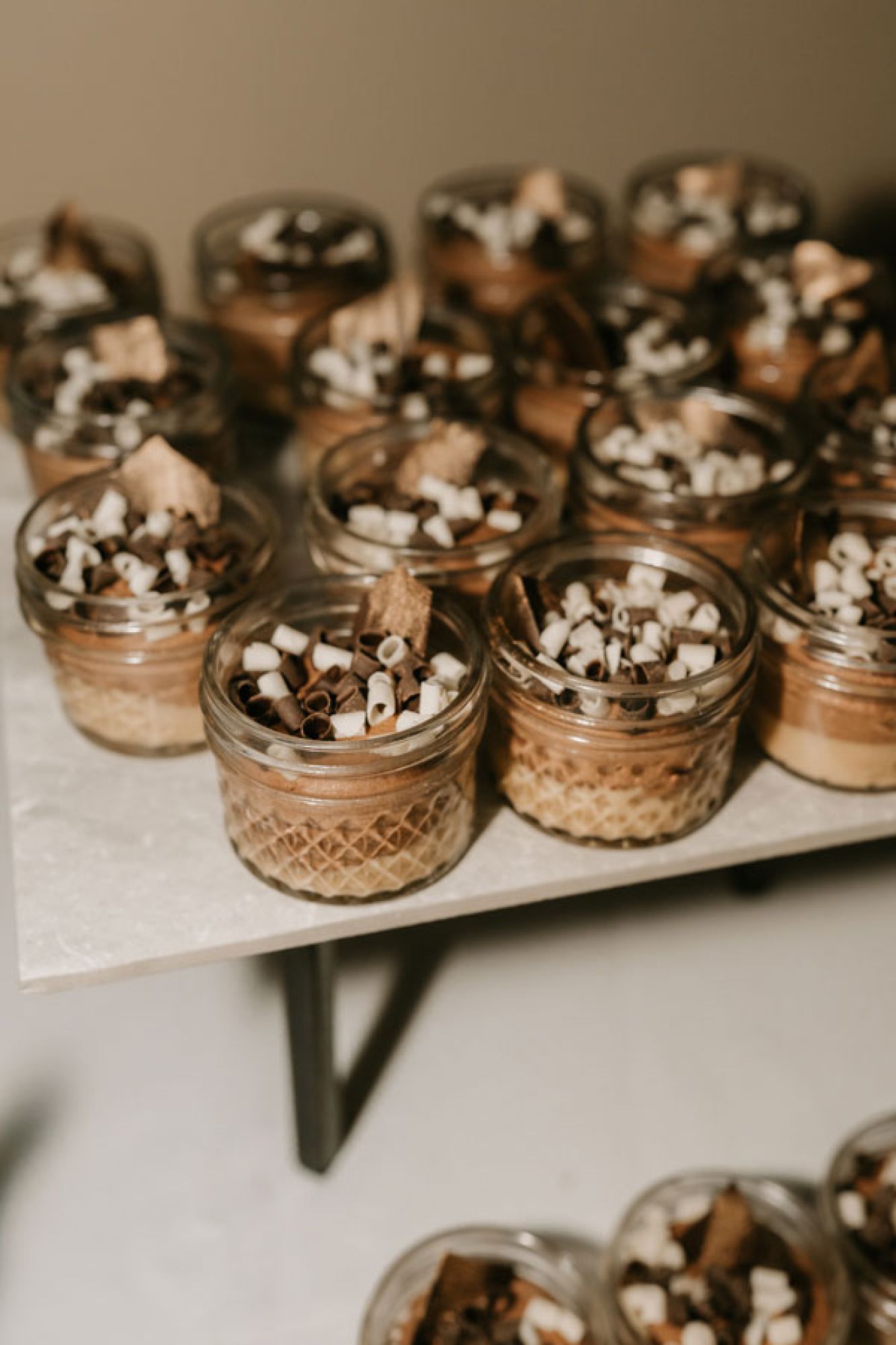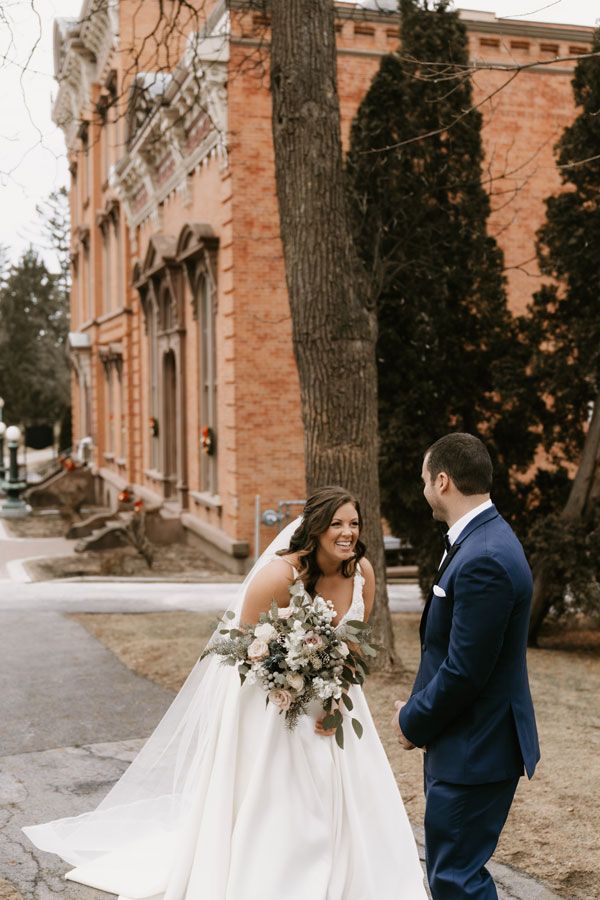 Our Story...
Joe and I had our first date at Hamlet and Ghost in downtown Saratoga. We bonded instantly over perfectly crafted cocktails and a sampling of delicious appetizers (still two of our favorite things). Our connection was immediate and it wasn't long before Joe wisked me away to Costa Rica where we fell more in love and realized we love to travel together (another favorite thing). The most important factor was Joe's love for my dog Reese, once he had her approval I knew he was a winner. Joe proposed to me on our two year anniversary on the top of Pilot Knob mountain overlooking Lake George at sunset, following a suprise helicopter ride around the lake. It was a perfectly executed dream...  (I was somehow surprised up until he was down on one knee even though it is pretty obvious what was happening when I look back).
Joe grew up in Lake George and I have lived in the Capital District since attending college so the decision to put down roots locally was easy. We love Saratoga and had a lot of firsts there together which is why we landed on the historic Canfield Casino for our venue. The Casino in the winter the day before NYE was the perfect classic wedding vibe that we were looking for and it couldn't have been more perfect. We had amazing weather and our friends and family enjoyed staying in Saratoga for NYE weekend and celebrating, it all felt very festive and magical. We are so thankful for our team of vendors that helped us bring our vision to life and supported us along the way. We could not have had a more wonderful day and we wish we could relive it over and over!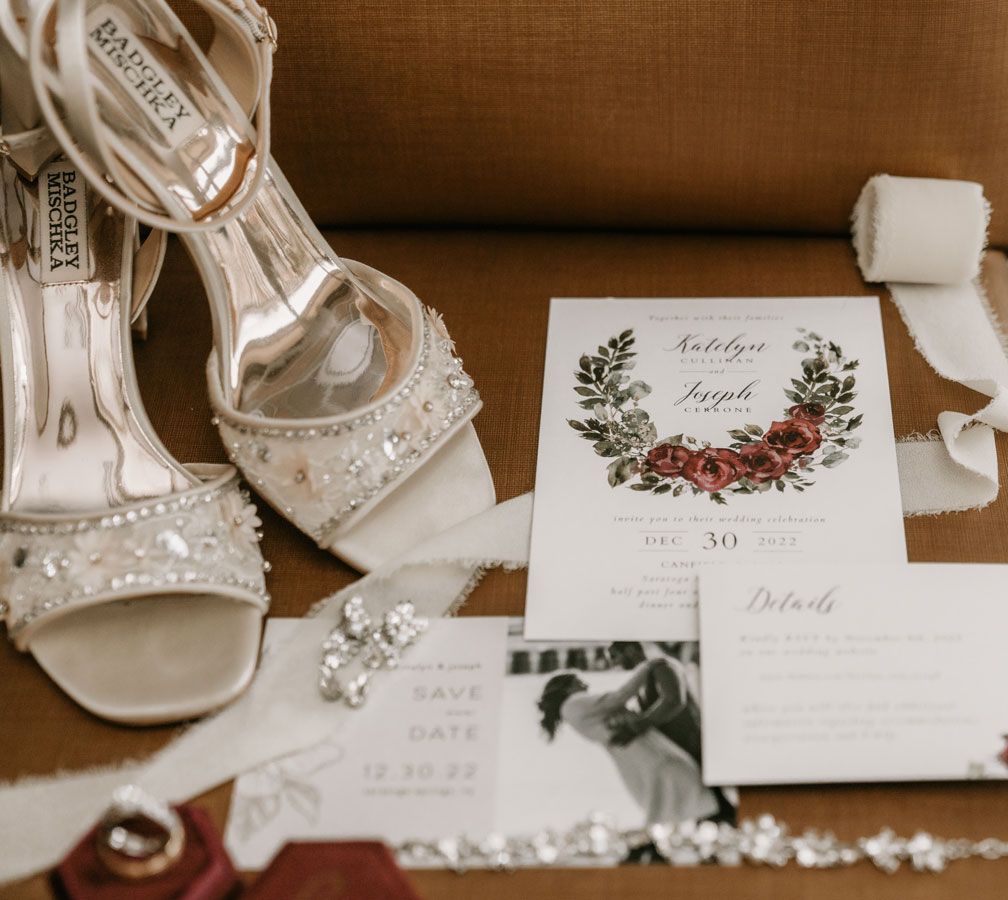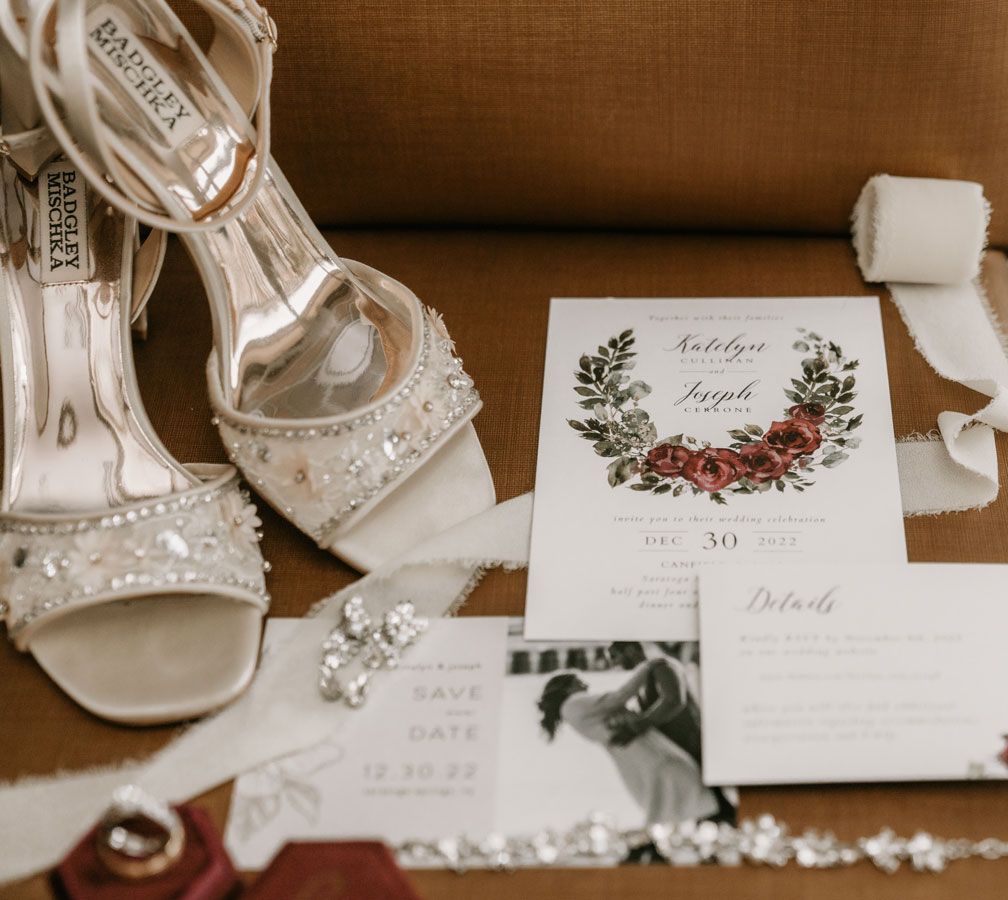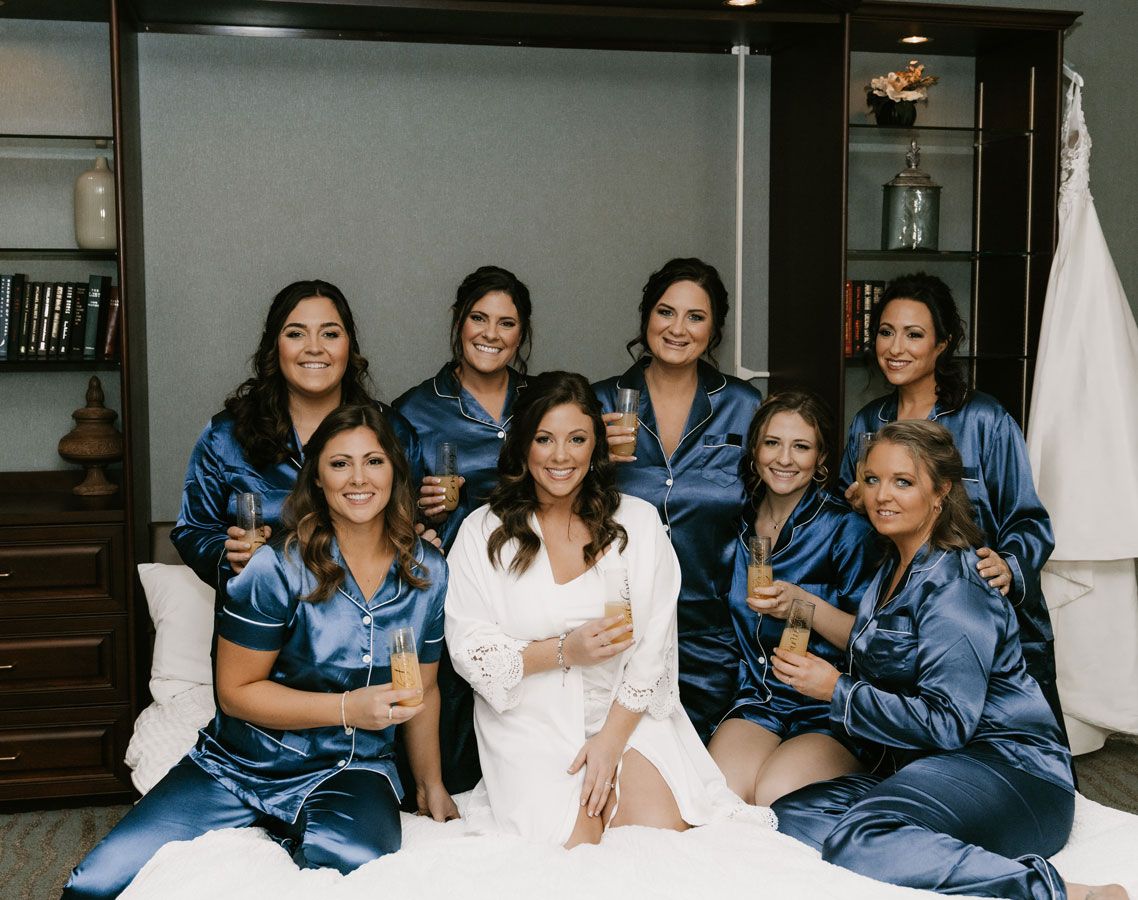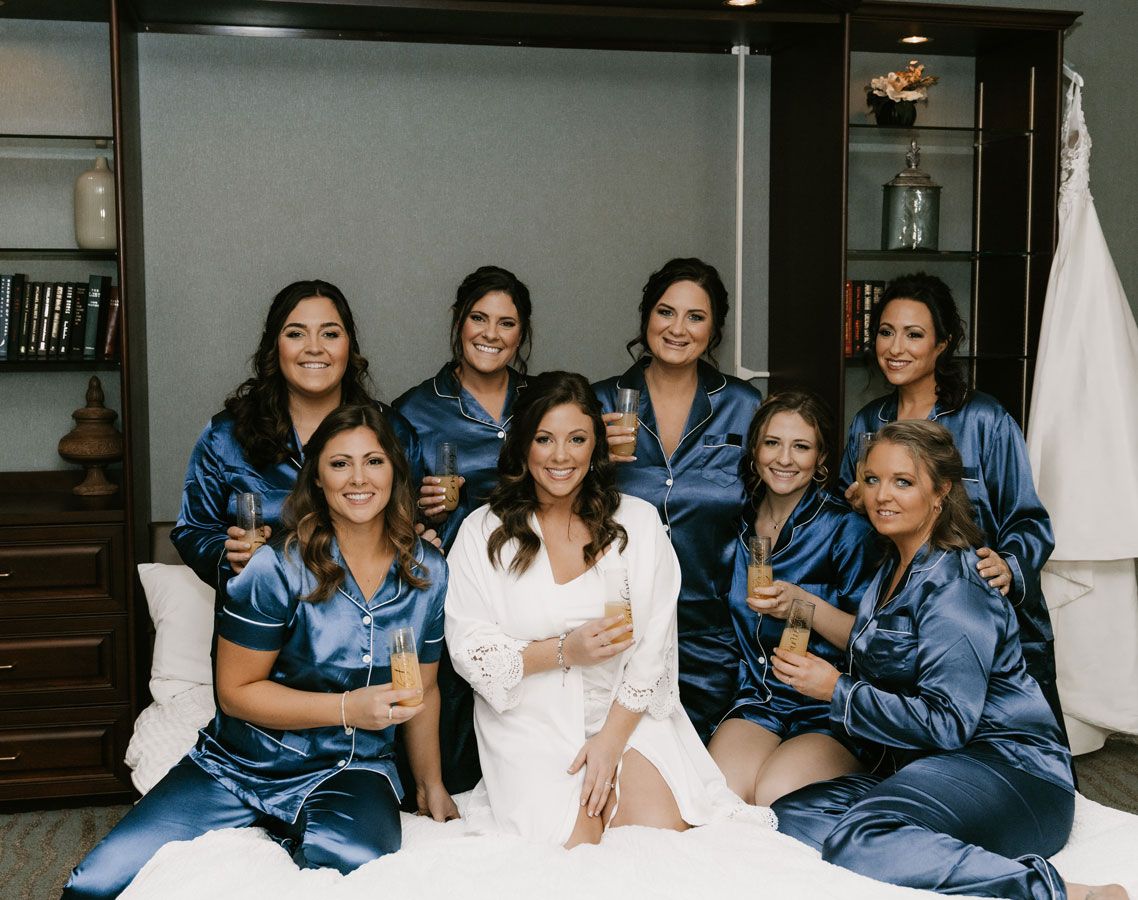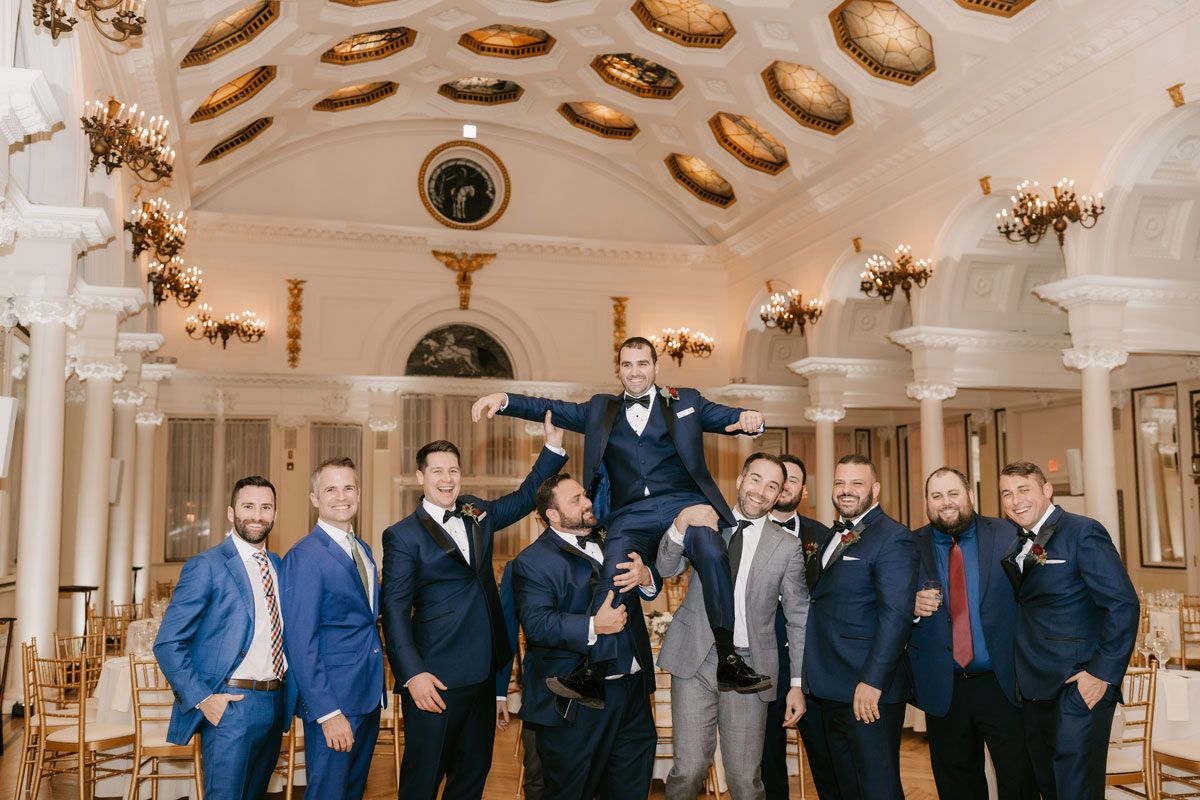 Advice 

to pass along...

 
Take a breath, have a seat and watch your family and friends having the best time celebrating your love... the feeling is unmatched! Also be sure to eat your cake!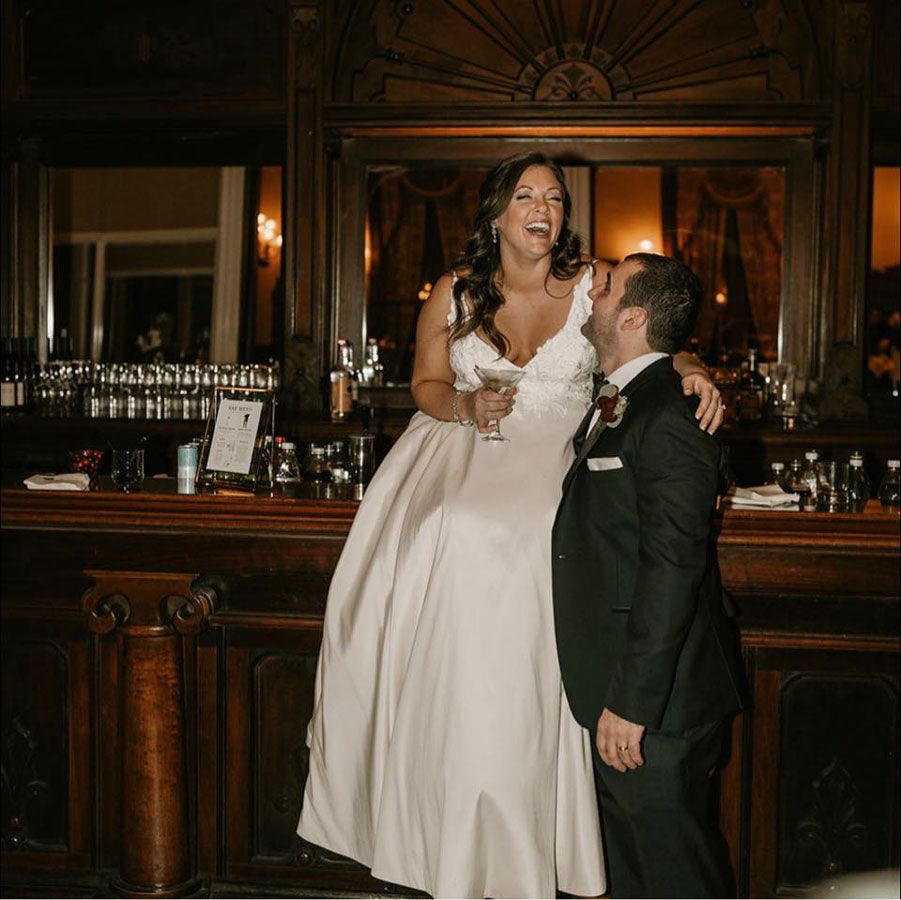 Special Touches

 
Furs for the bridesmaids ordered from Etsy, pinecones added to my bouquet for a wintery touch