MARISA & CHRIS
---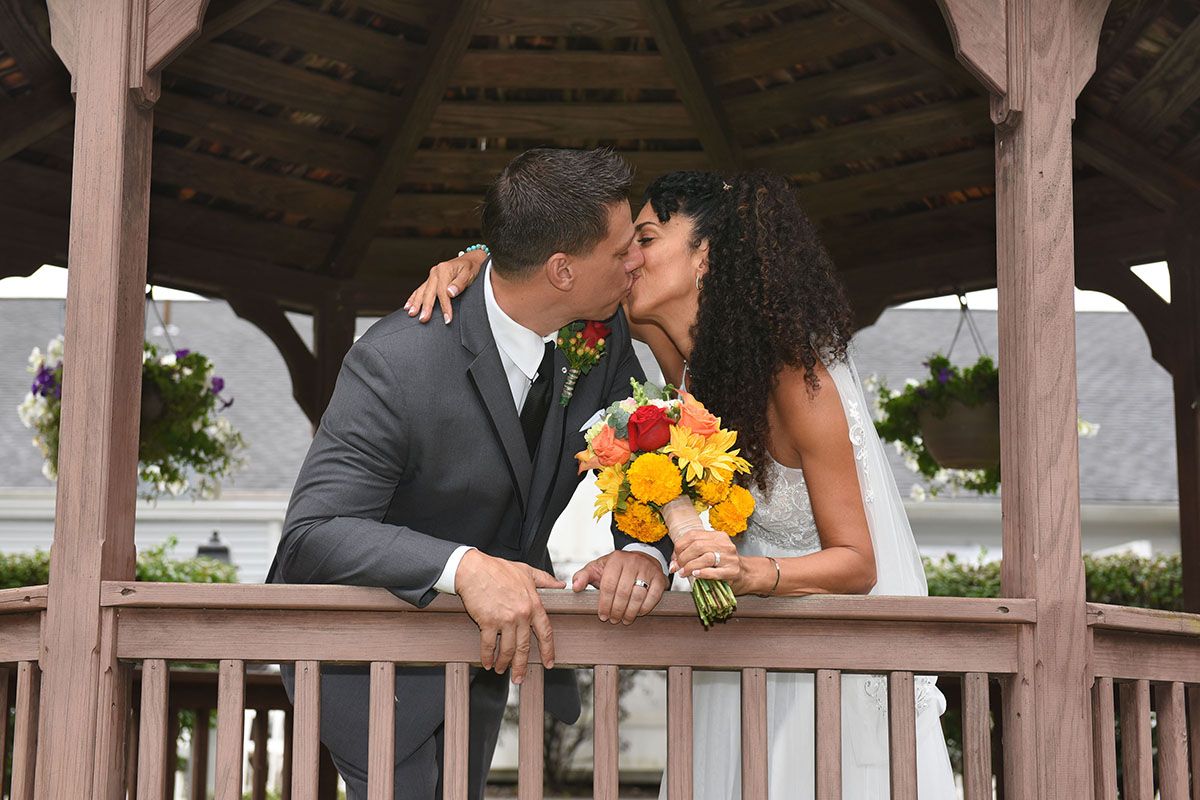 ---
Chris and I met on Match.com. I'm still unsure of how he found me since he was hundreds of miles away in New Hampshire, and I, living in Ballston Spa at the time, listed my profile to only search for eligible men in a 25-mile radius. But his opening line caught me hook, line, and sinker, so I quickly got off Match and we began a long-distance relationship.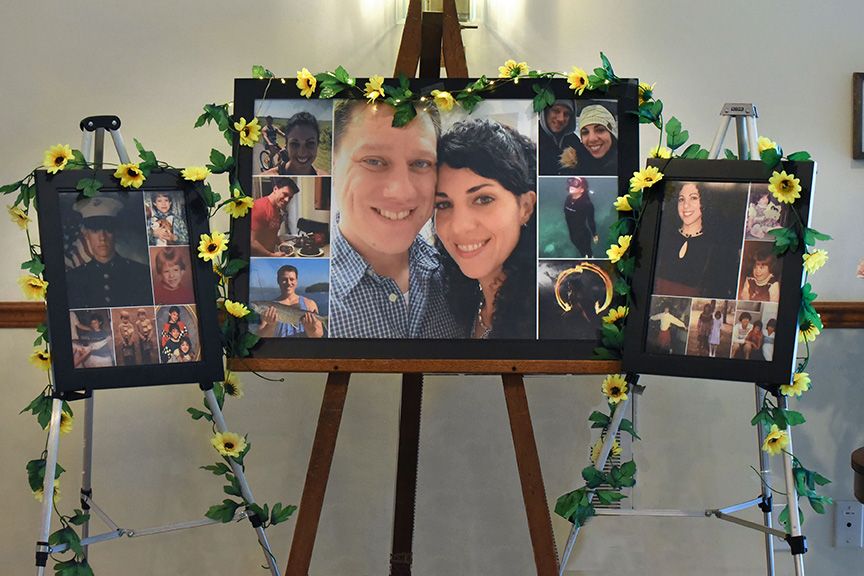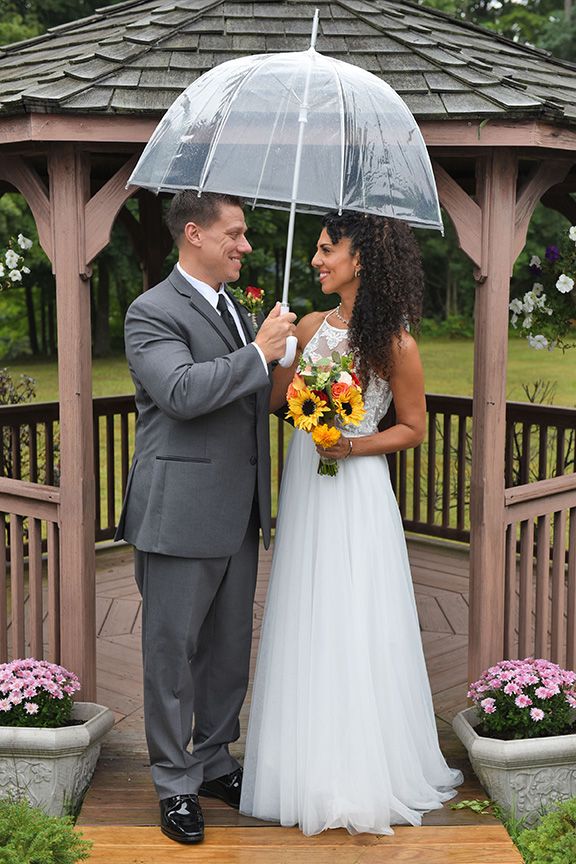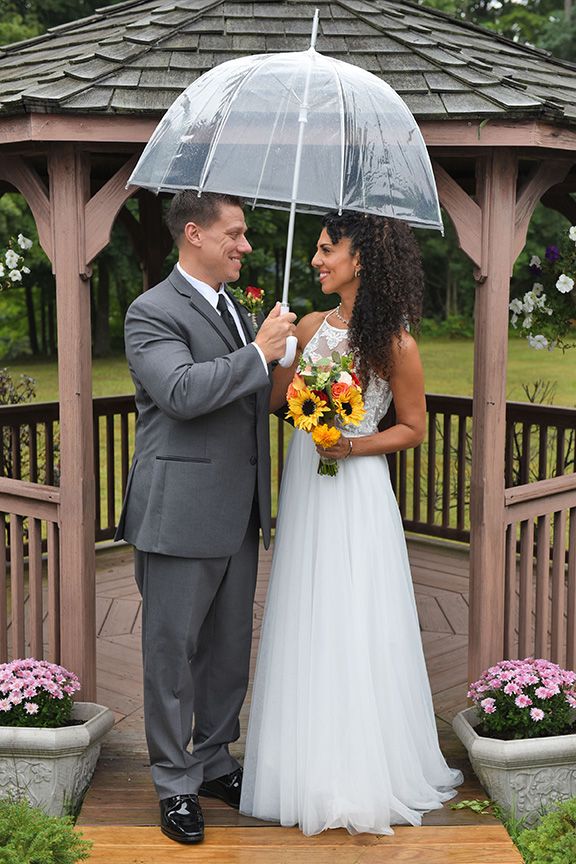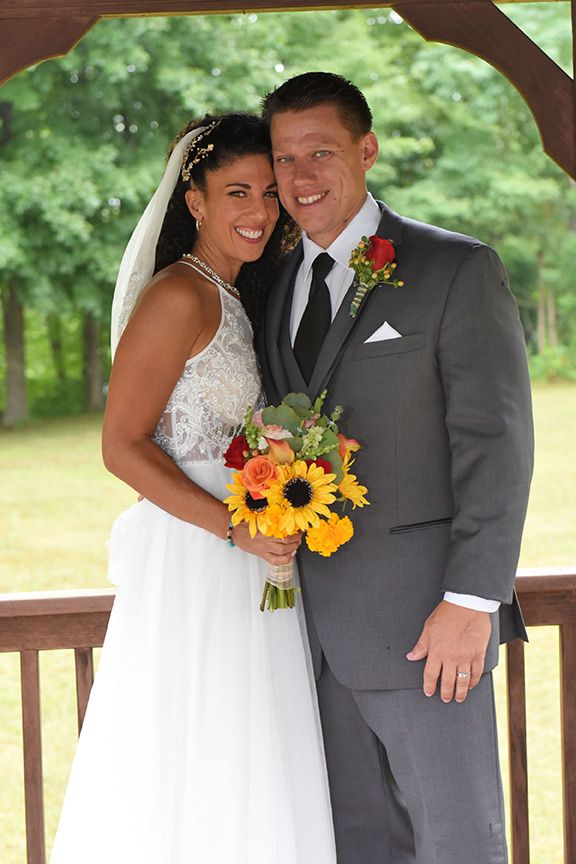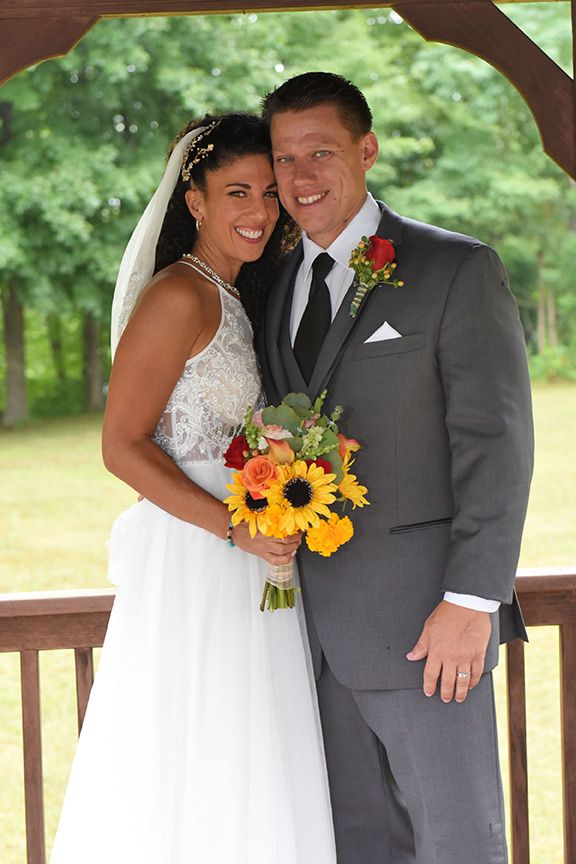 Chris is an avid fisherman with a great sense of humor, so fishing puns are a must. After 6 months of dating, Chris moved to Florida to start a business with his dad, secretly hoping that I would move there with him. Since I really loved my job at Saratoga TODAY, I was anchored, much to his dismay. We stayed together and soon after he moved to Ballston Spa so we could finally be together.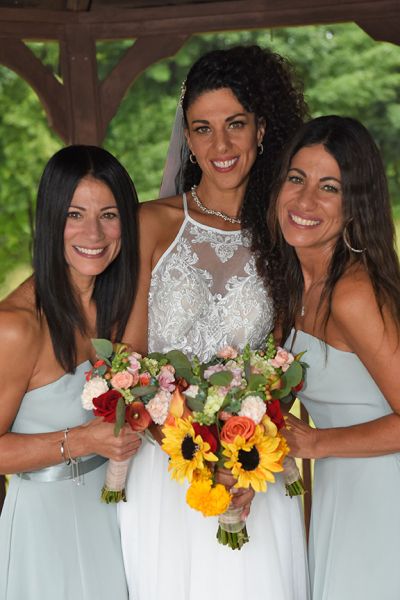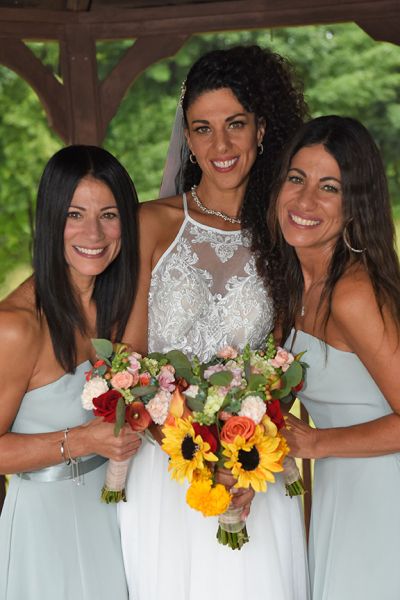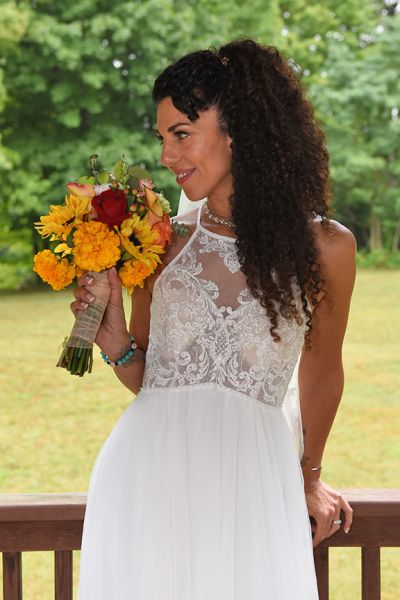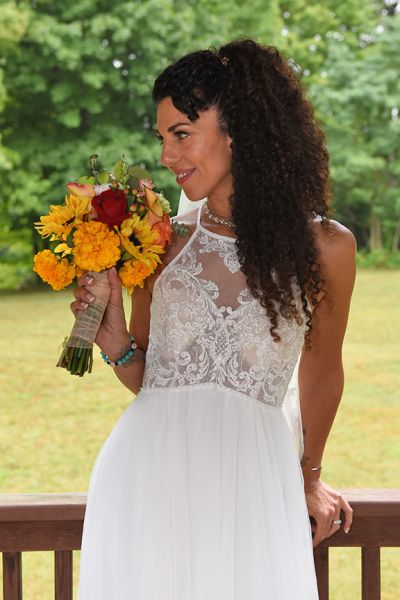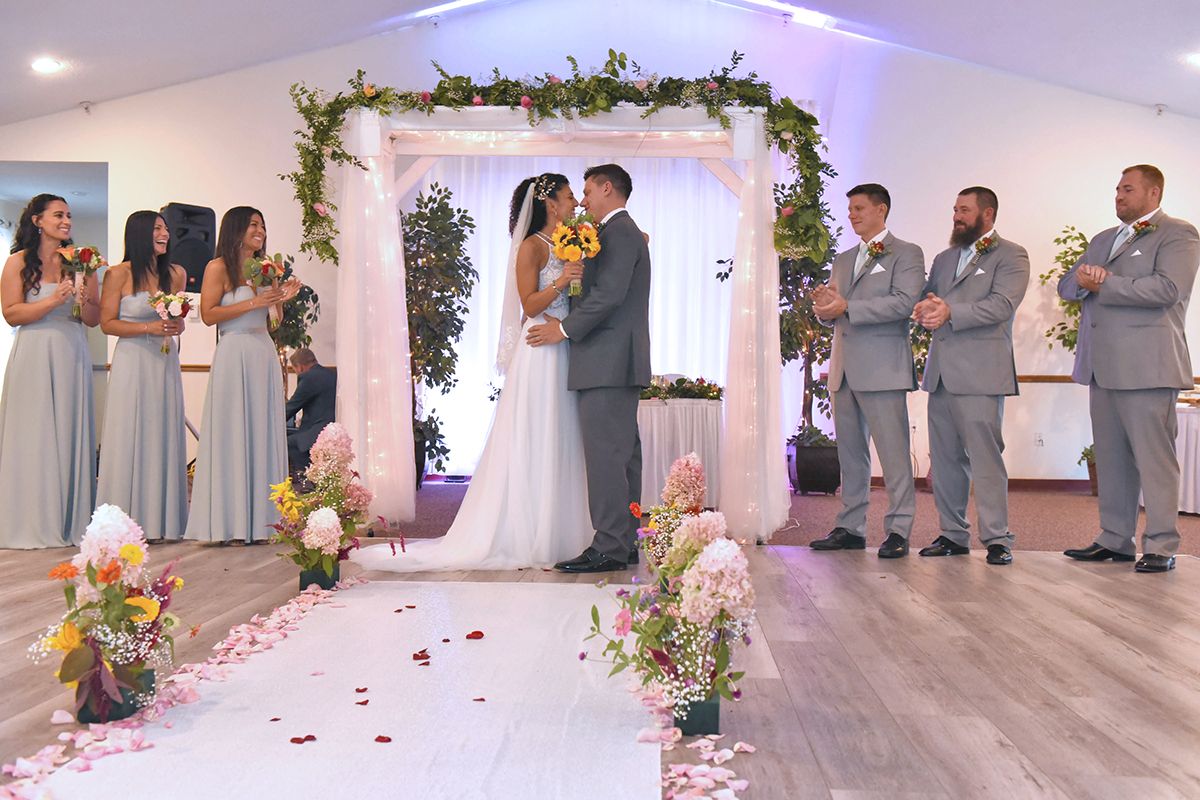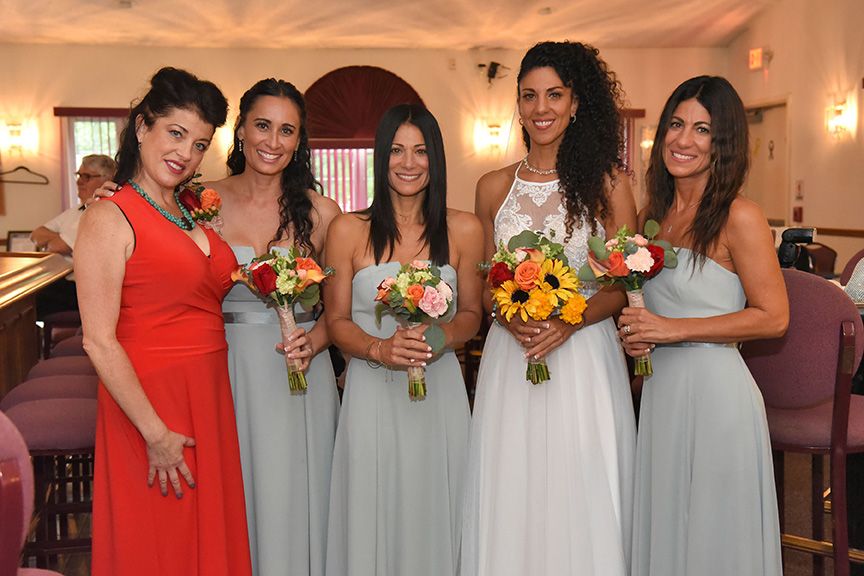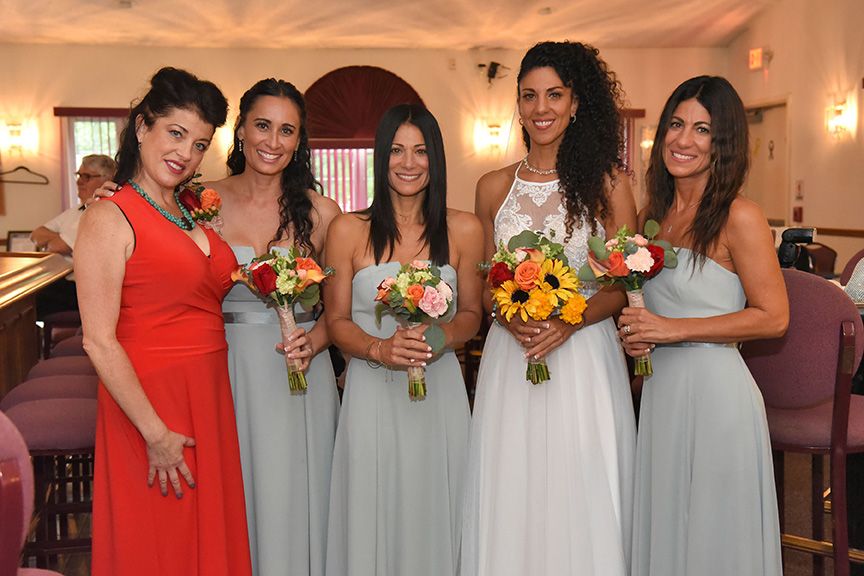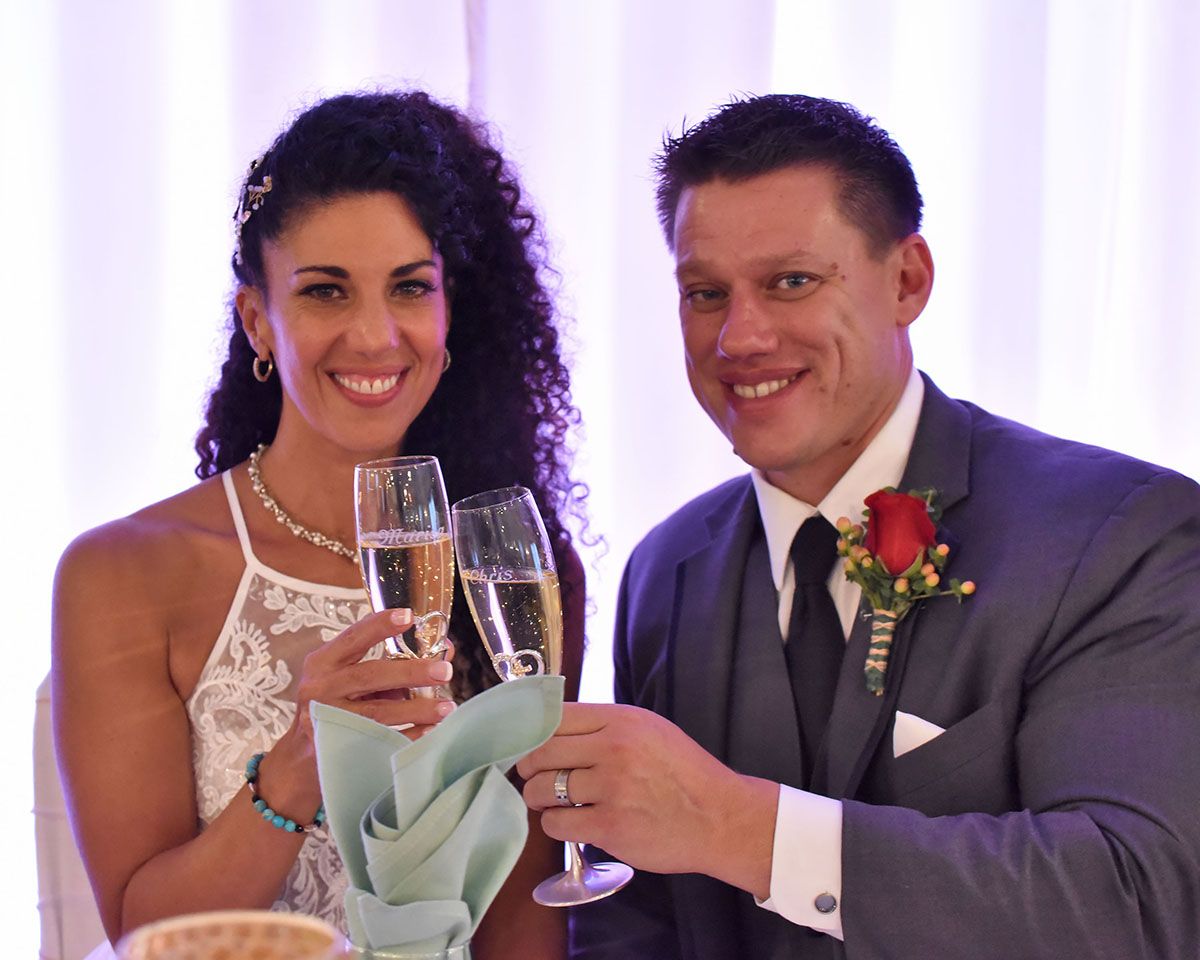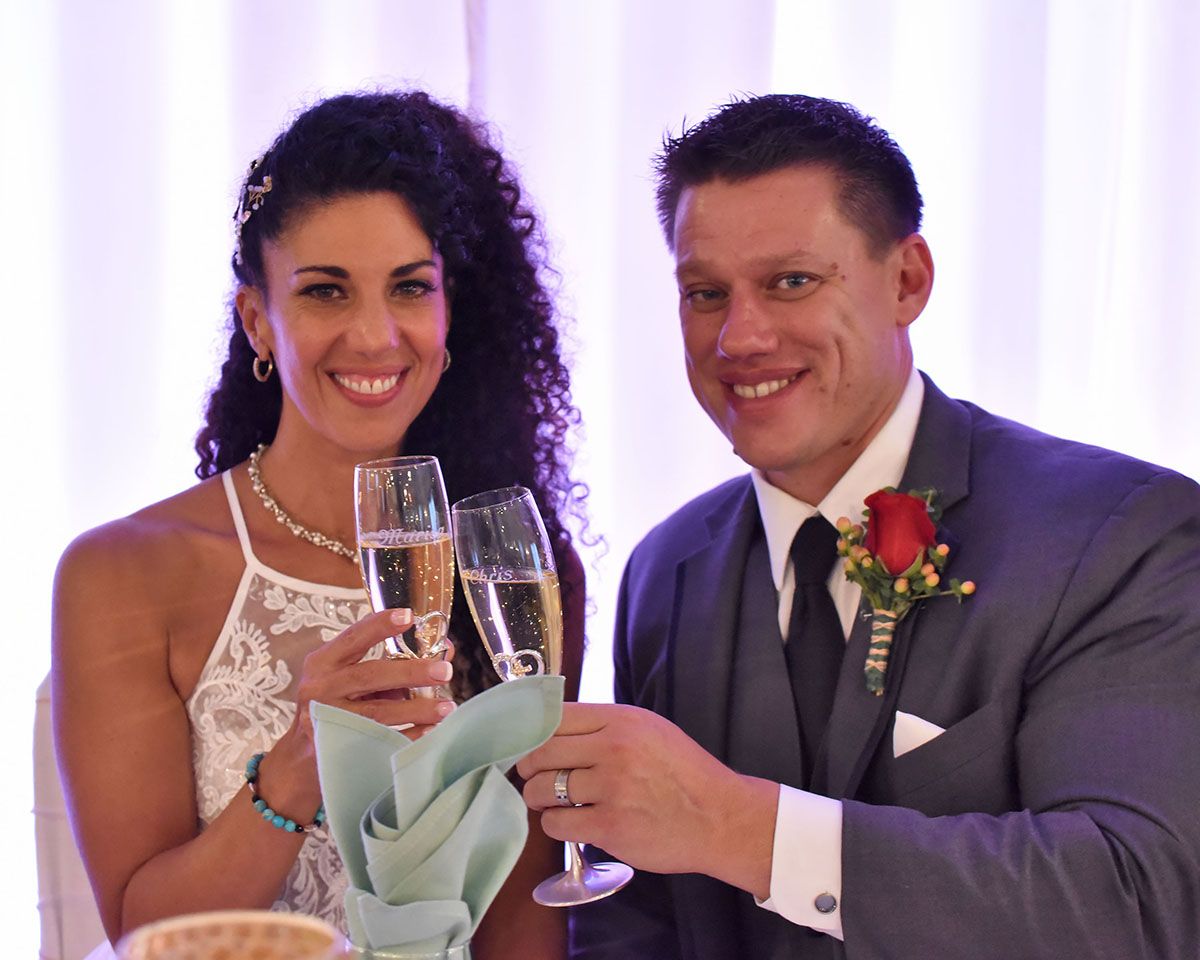 In June of 2021 we decided to get married. We planned the whole thing in 3 months. With a few years of designing these bridal magazines, I was well equipped to dream up our wedding plans. Thanks to this awesome bridal resource, I knew exactly what to do and who to call, and I was able to implement some of those fantastic and unique ideas.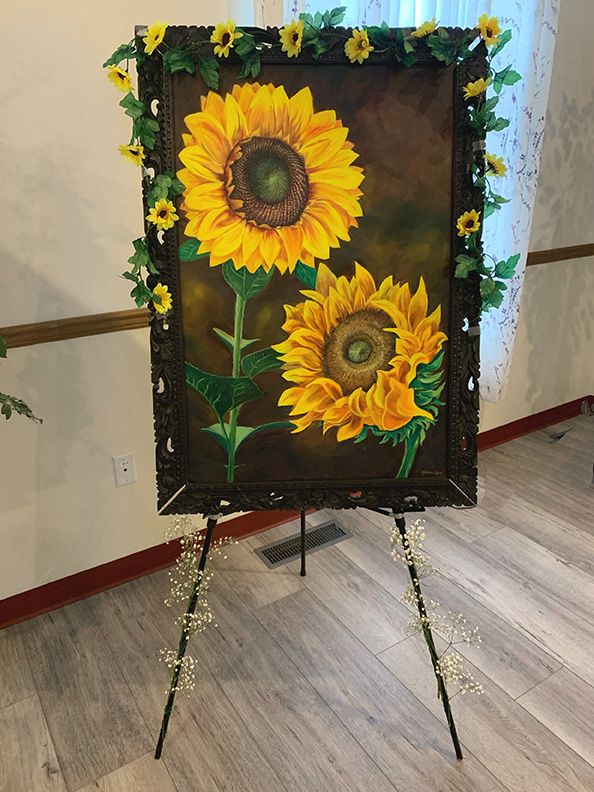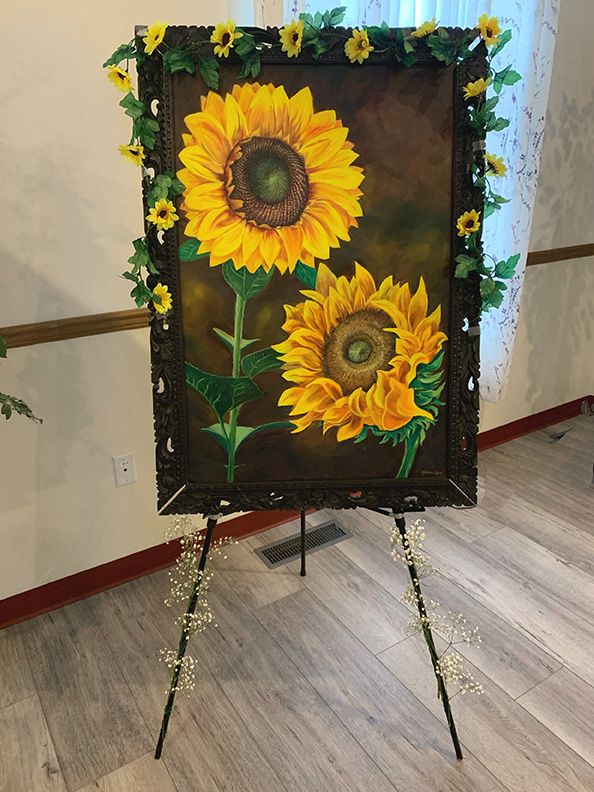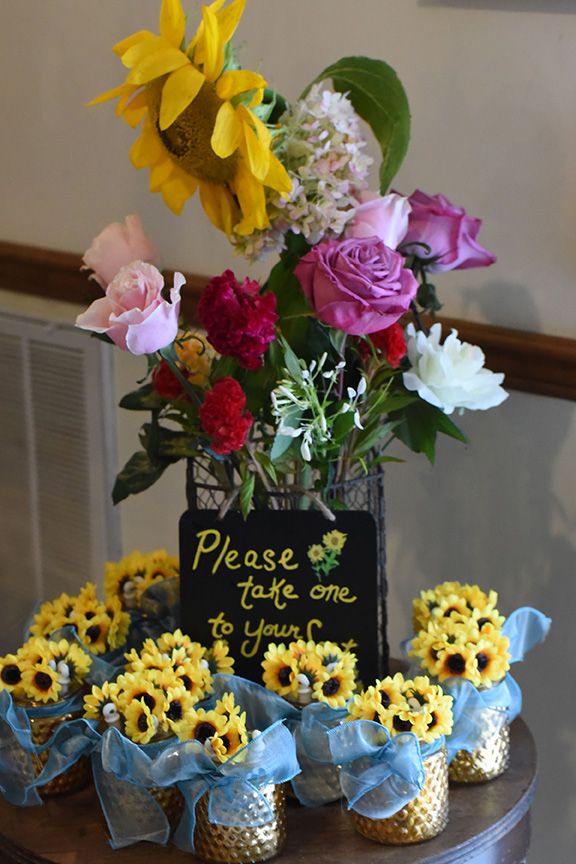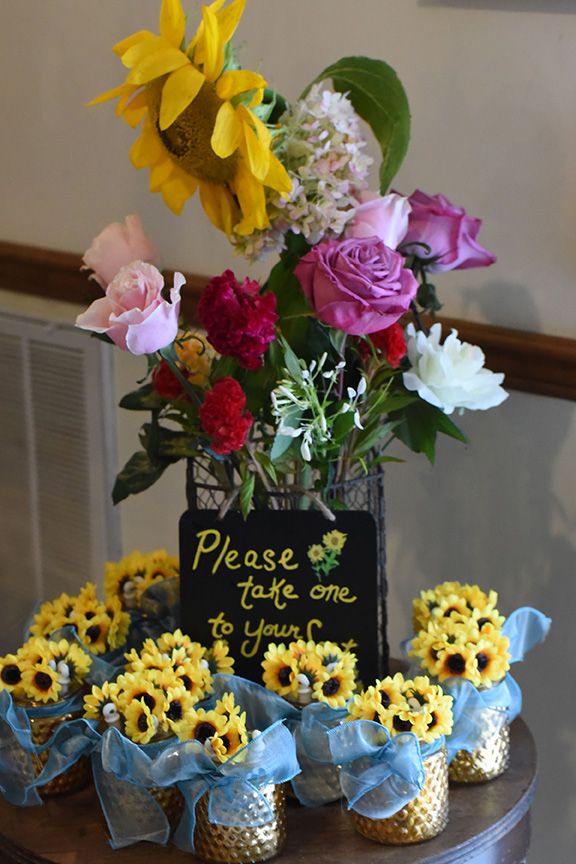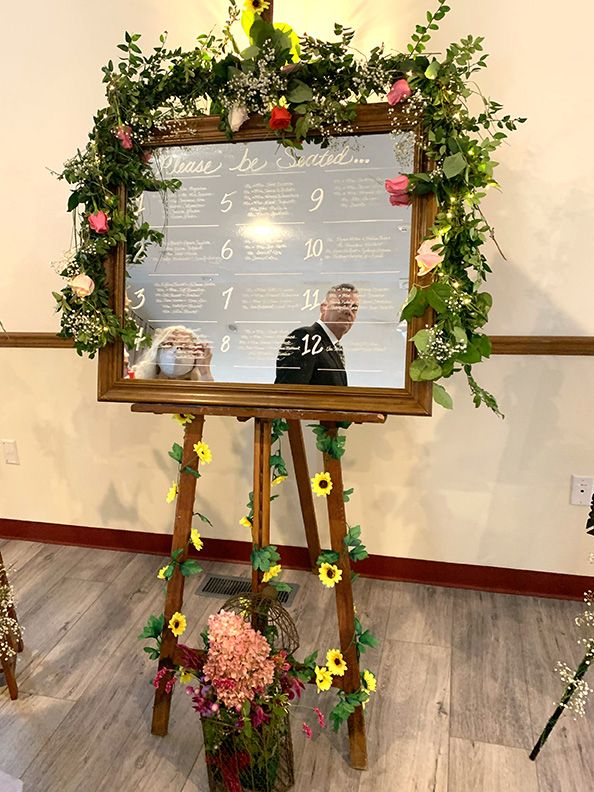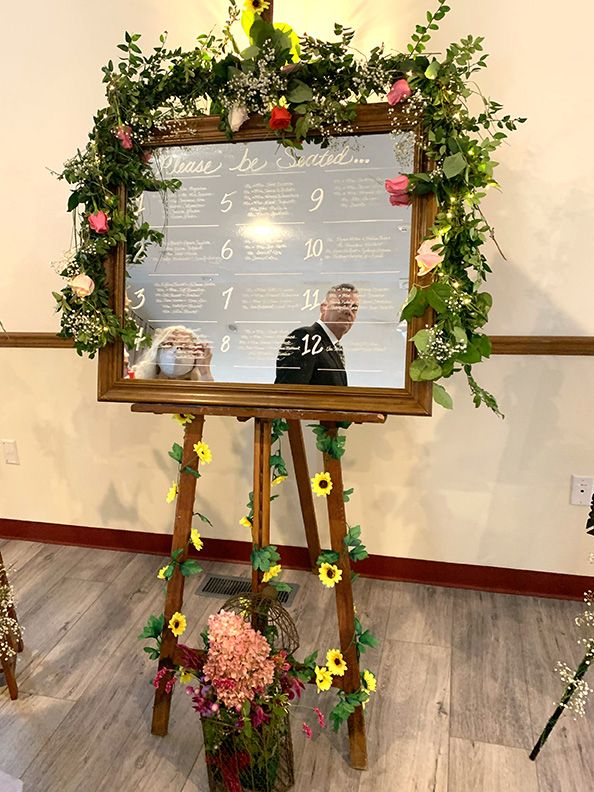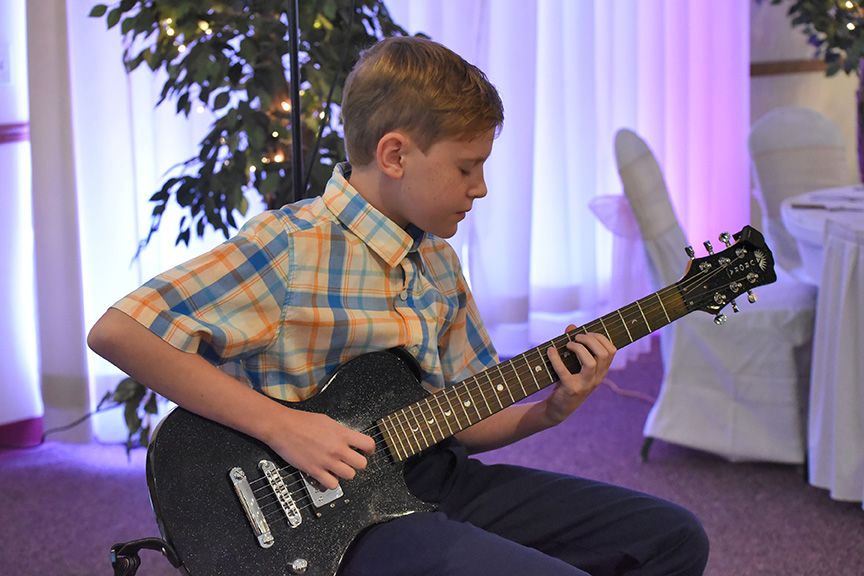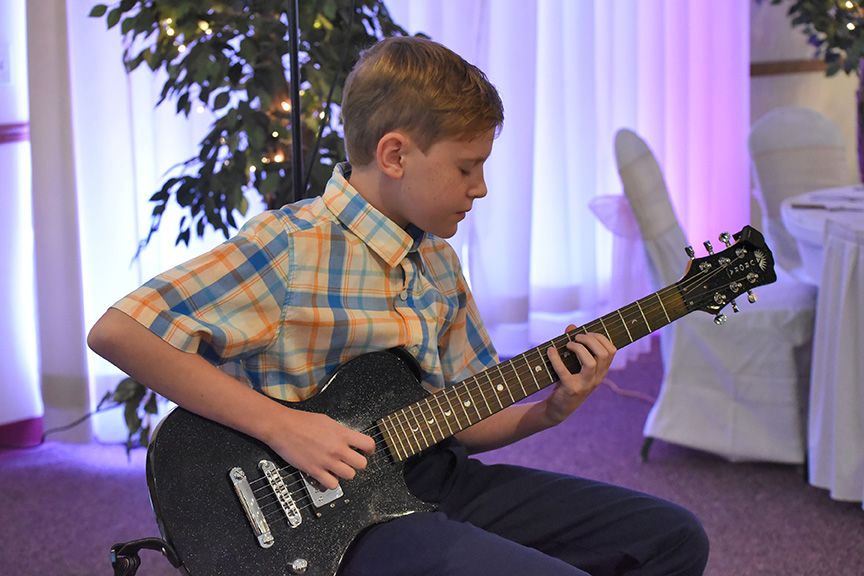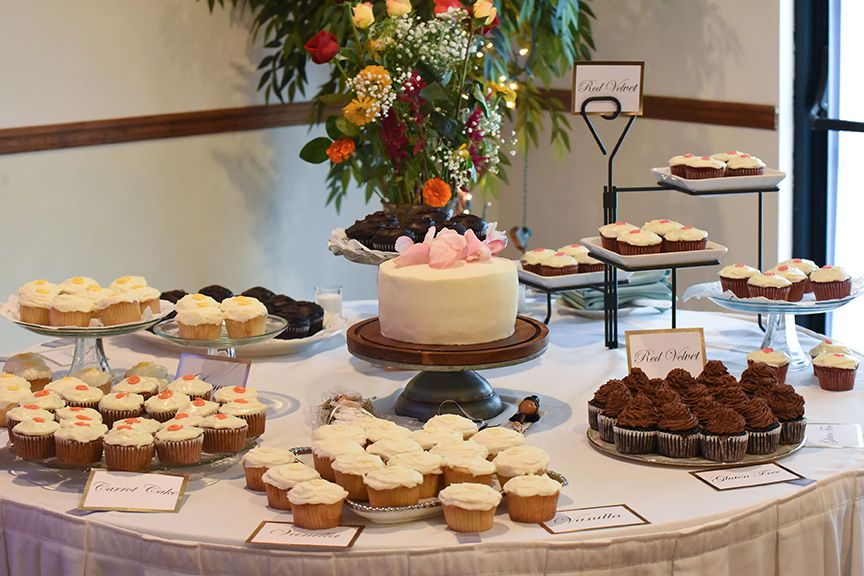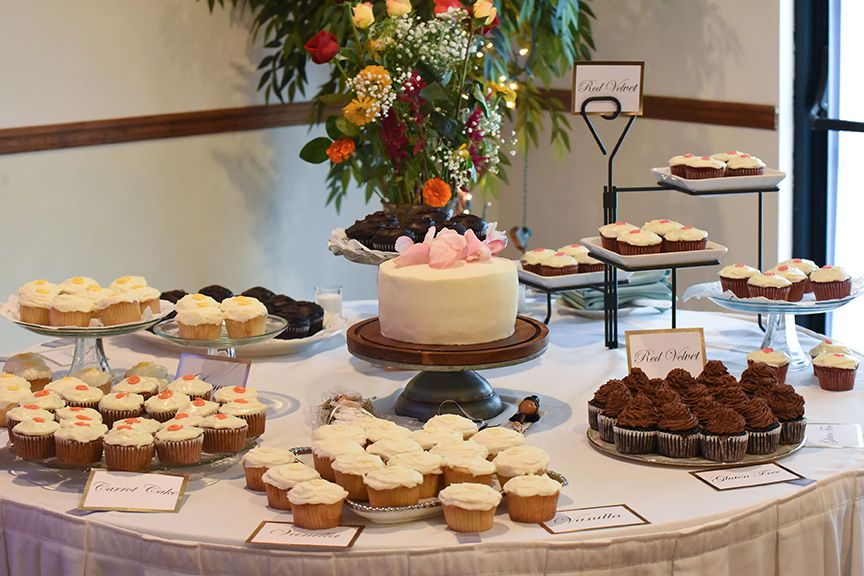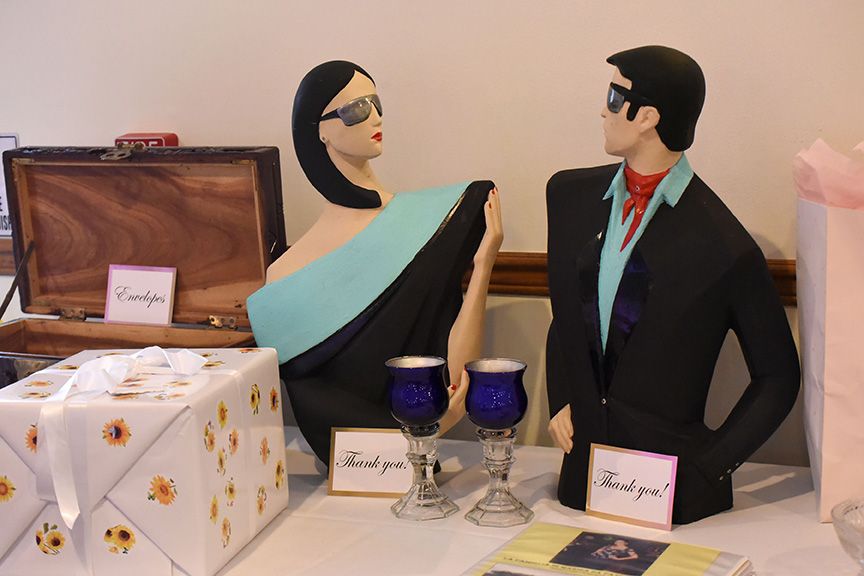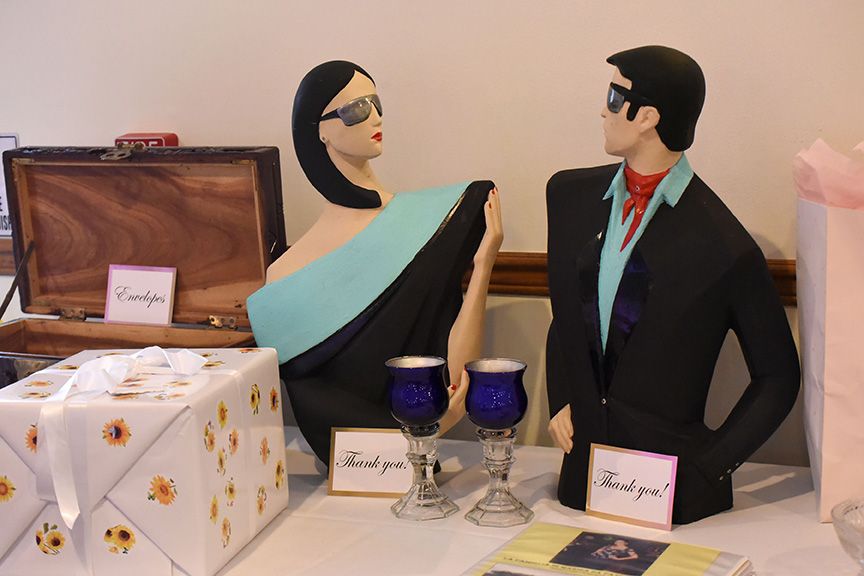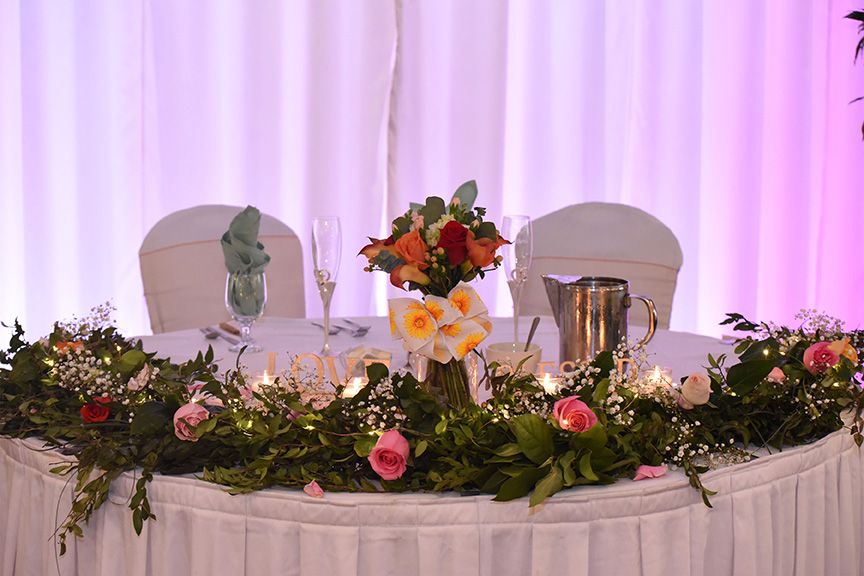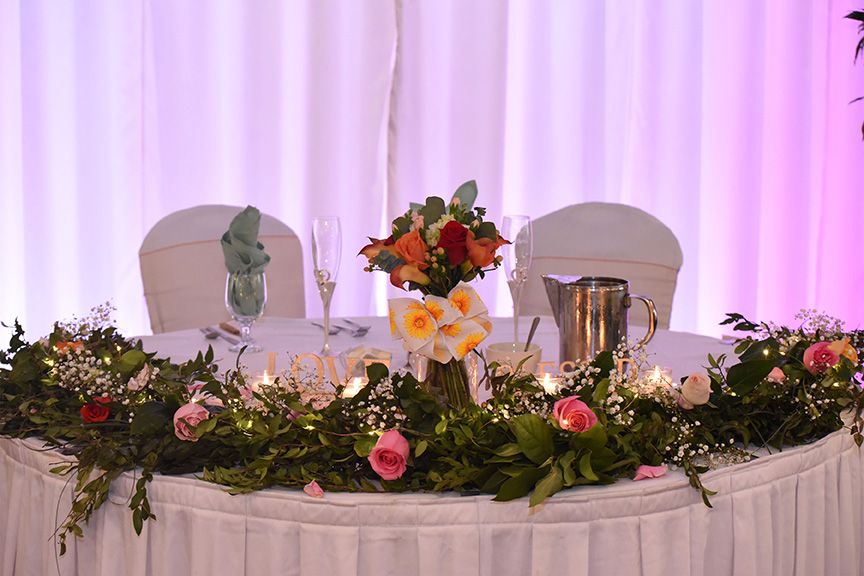 Our wedding was so much fun and was like a grand family reunion after almost 2 years of not seeing anyone! Saratoga was the perfect place to get married, with many things for our guests to do. We couldn't be a happier married couple!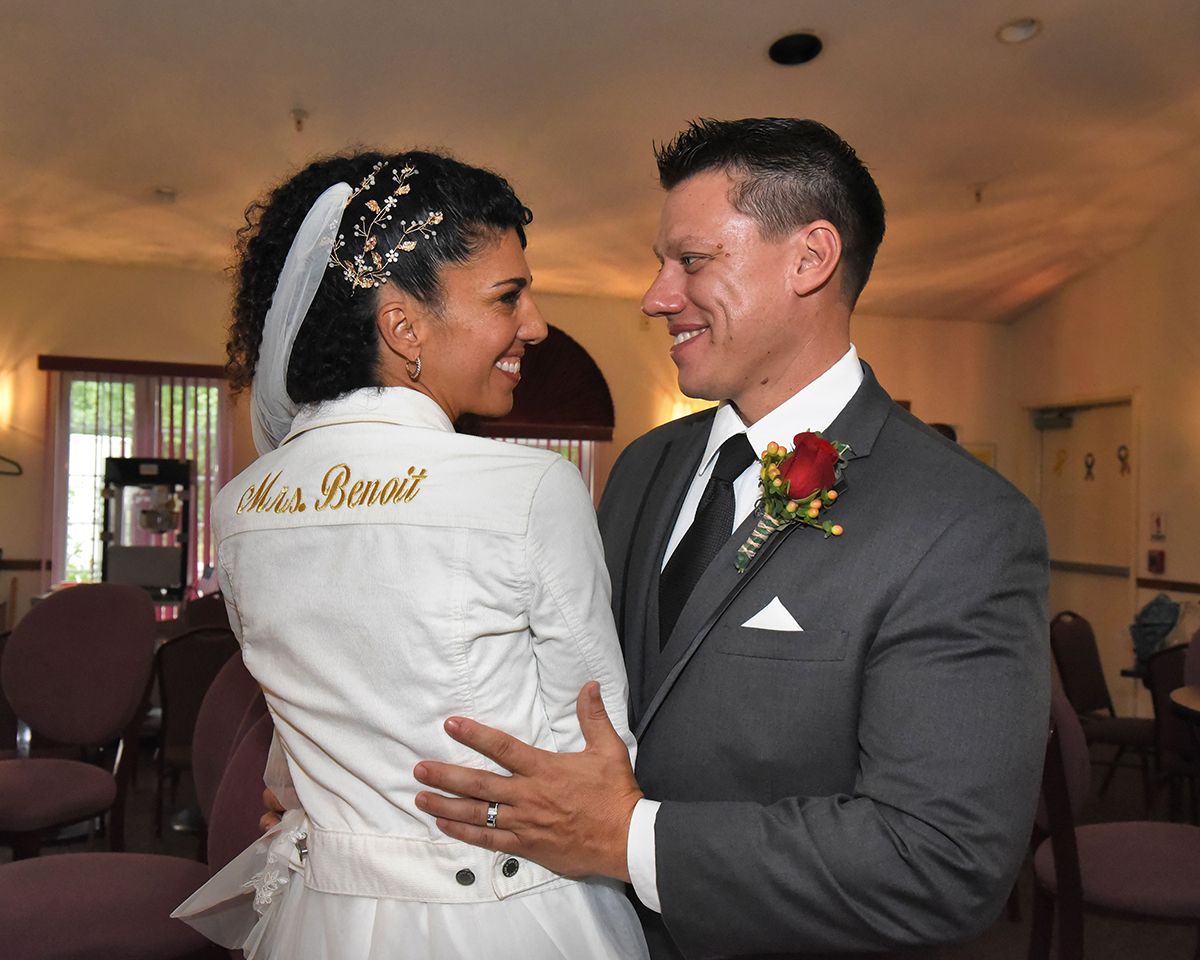 DETAILS
Wedding Date: September 5, 2021
Location: Saratoga Elks Lodge
Photographer & Videographer: Super Source Media
Wedding Gown: Azazie
Bridesmaids' Dresses: David's Bridal
Hair: Kristin's Terme on Jay (Schenectady)
Groom's Attire: Men's Wearhouse
Wedding Planner: The Bride
Event Decorator: The Bridal Party
Flowers: Costco - arranged by the bride and bridal party
Caterer: Saratoga Elks Lodge
Cake & Cupcakes: Mia Scirocco (sister of the bride)
DJ or Band: Mia Scirocco Trio
First Dance:  "Lady" by Kenny Rogers
Honeymoon Destination: Garnet Hill Lodge, Adirondacks
Special Touches... 
My aunt made a sunflower wreath that was our welcome sign
My sister Michele framed past and present photos of Chris and me
My mom and aunt made all the favors: Landor chocolates in colorful boxes with our wedding date.

 

Chris' dad got ordained and married us!
We asked our guests to take a small wand of bubble to their seat, decorated with a tiny sunflower heads, and they all blew bubbles for us after we were announced us husband and wife.
I made a large painting of 2 sunflowers. As I was working on it, we were growing sunflowers in our backyard to decorate the wedding but only 2 out of 8 sunflowers made it and they bloomed just 2 days before our date. They just so happen to look exactly like the painting, each flower a different shape and color.
My friend's 9-year-old son, Sam Fiori, played classical guitar as the guests gathered for the ceremony.
Advice Marisa & Chris Would Like To Pass Along...
"Try to make the rounds to all of your guests before the main course, so you can relax and enjoy dinner with your new spouse!"