TORI & JASON
---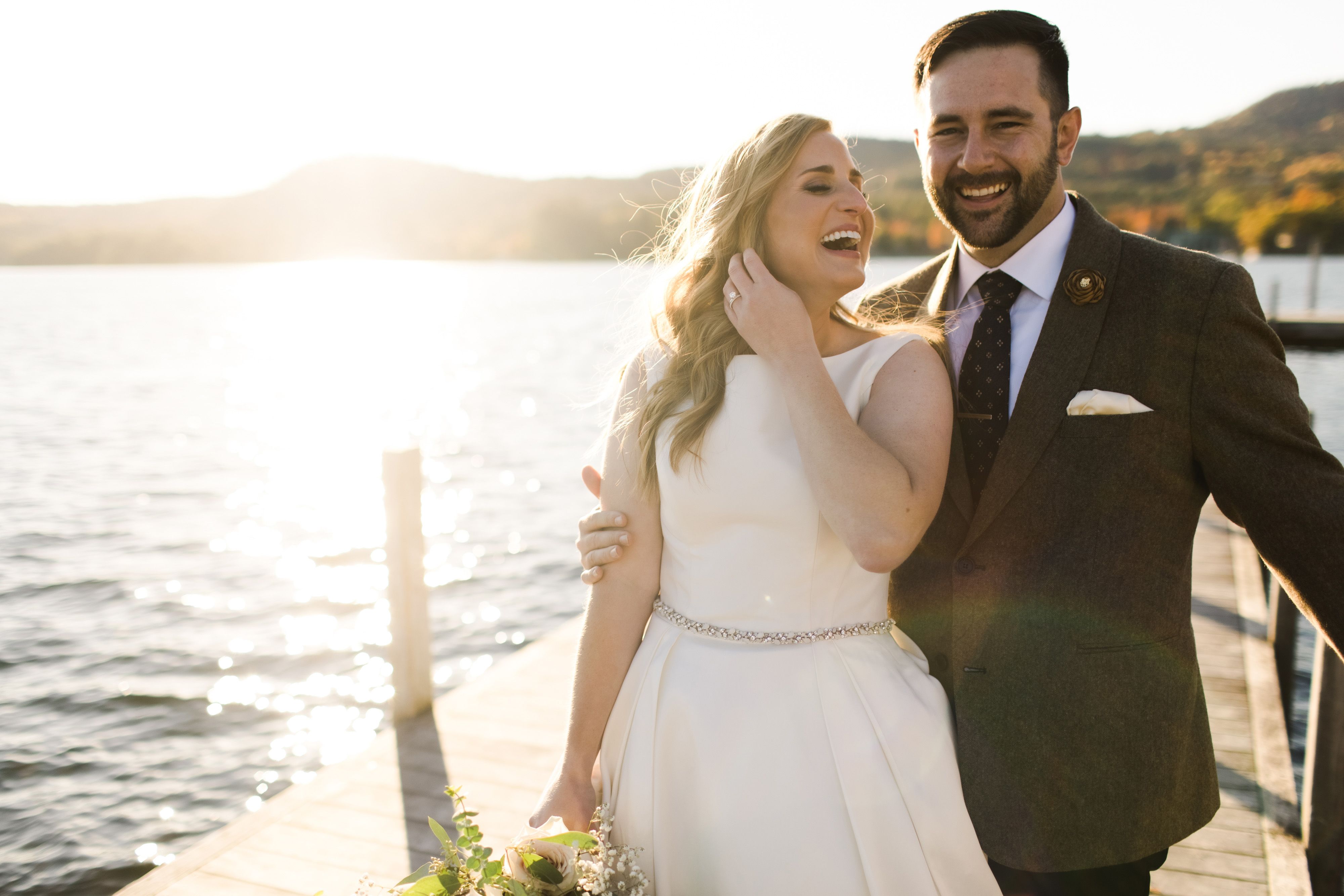 ---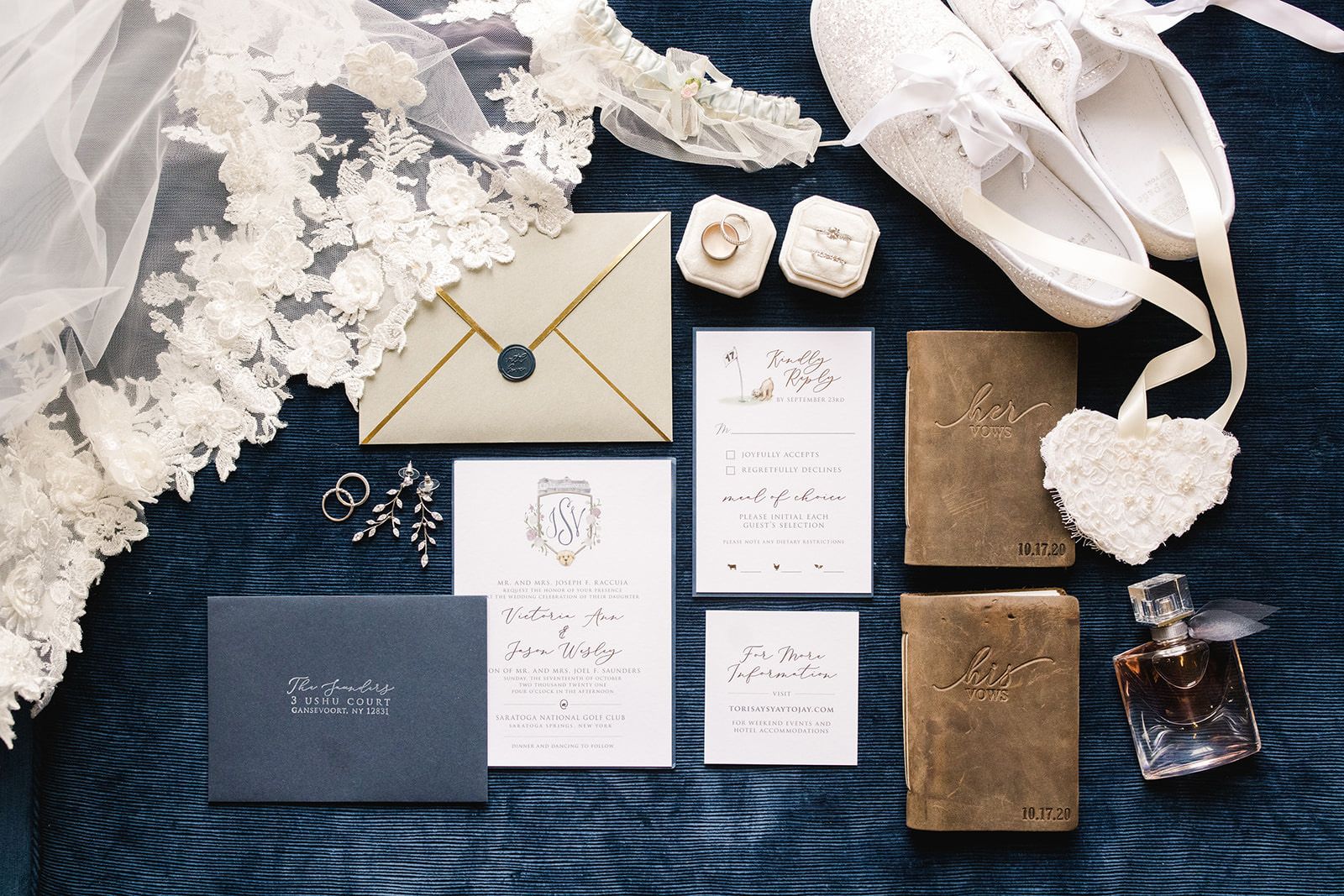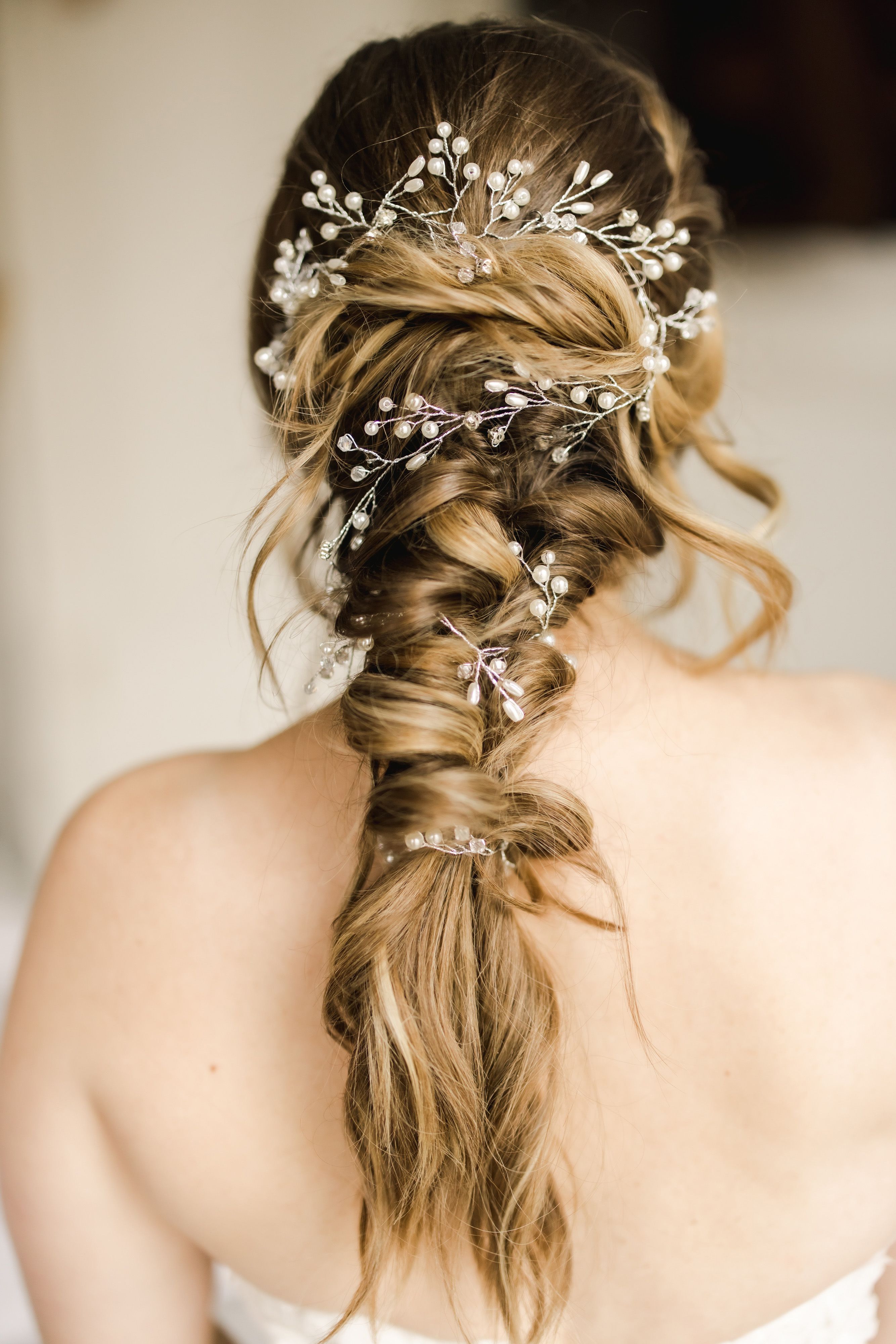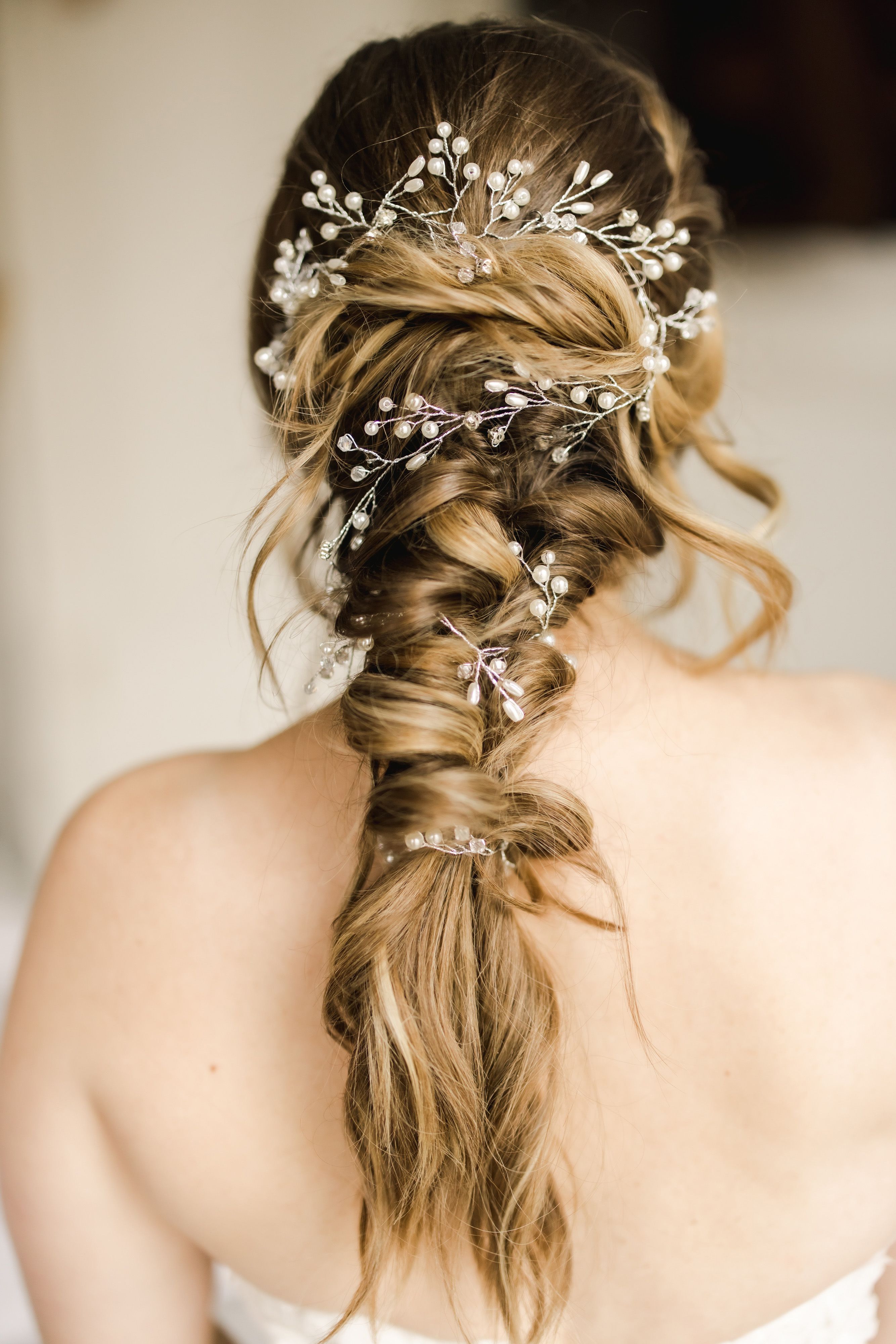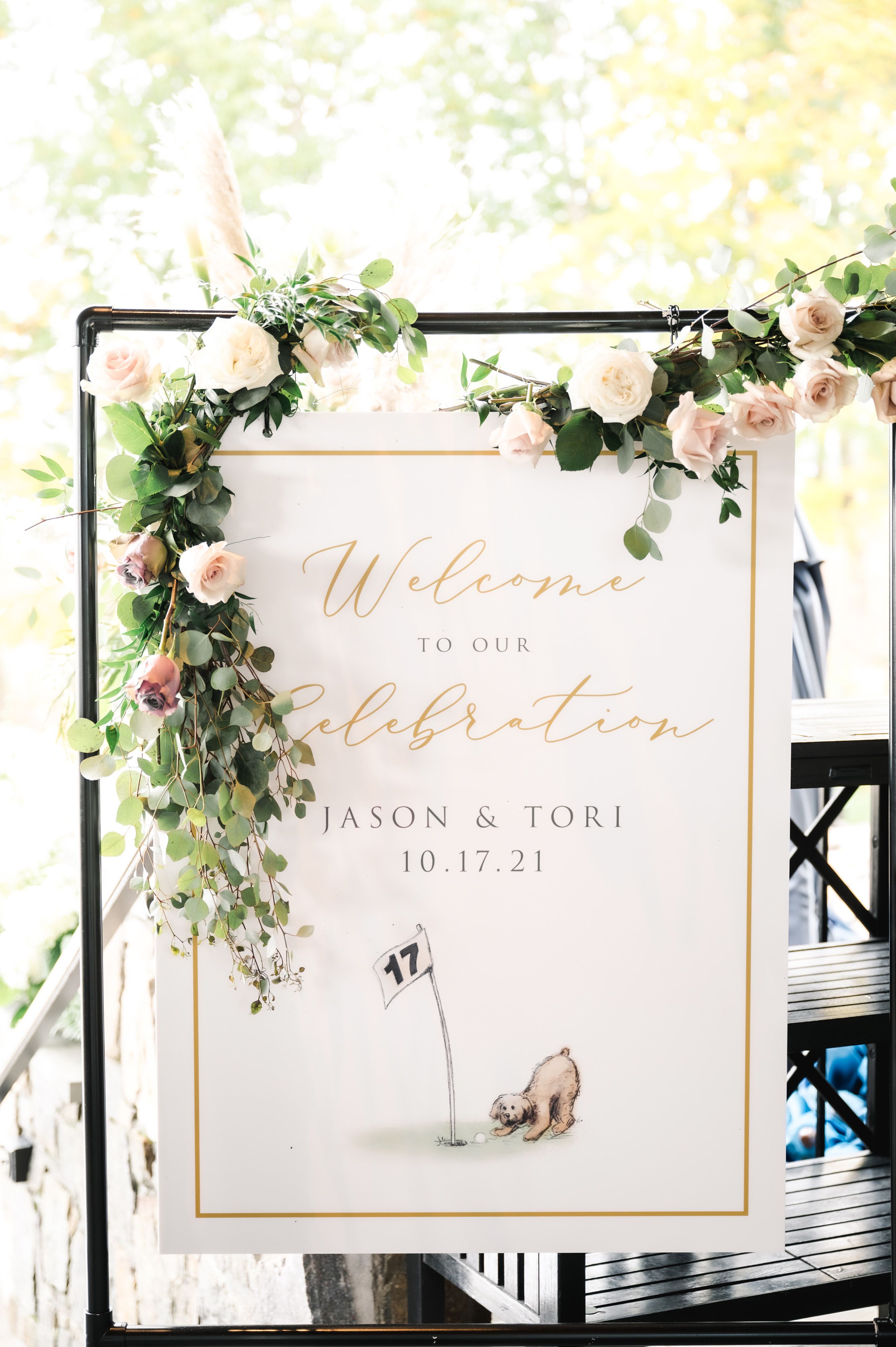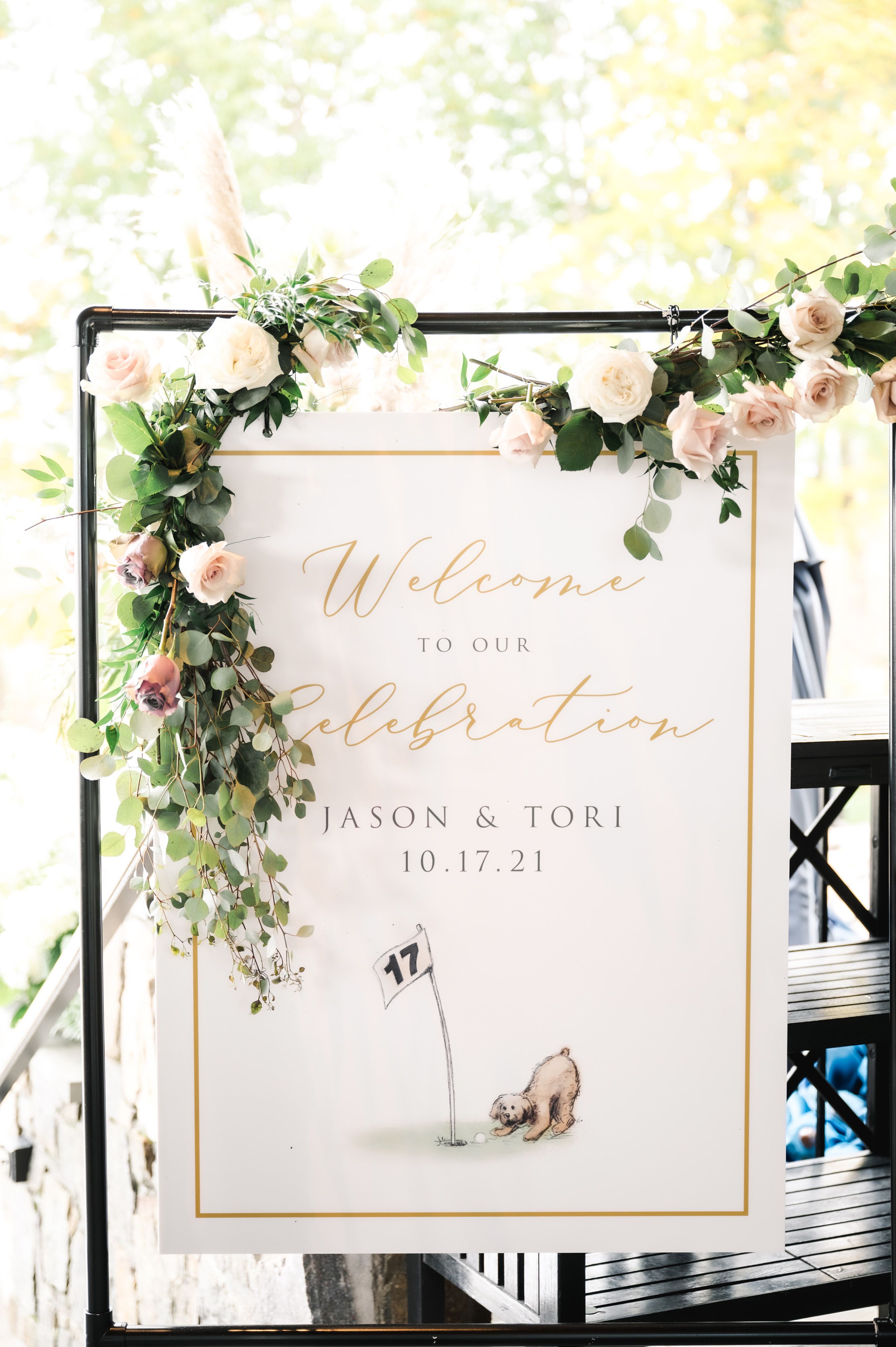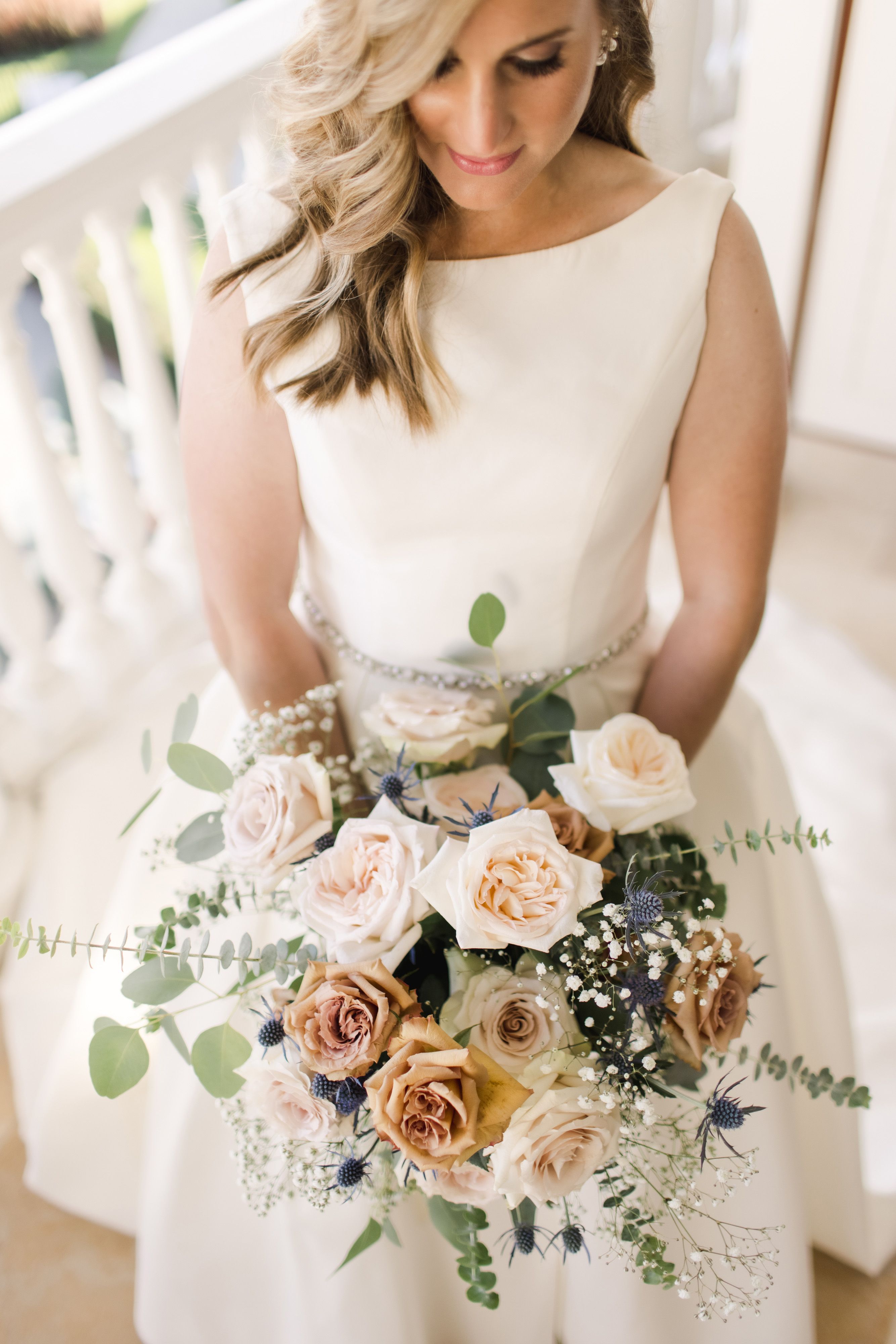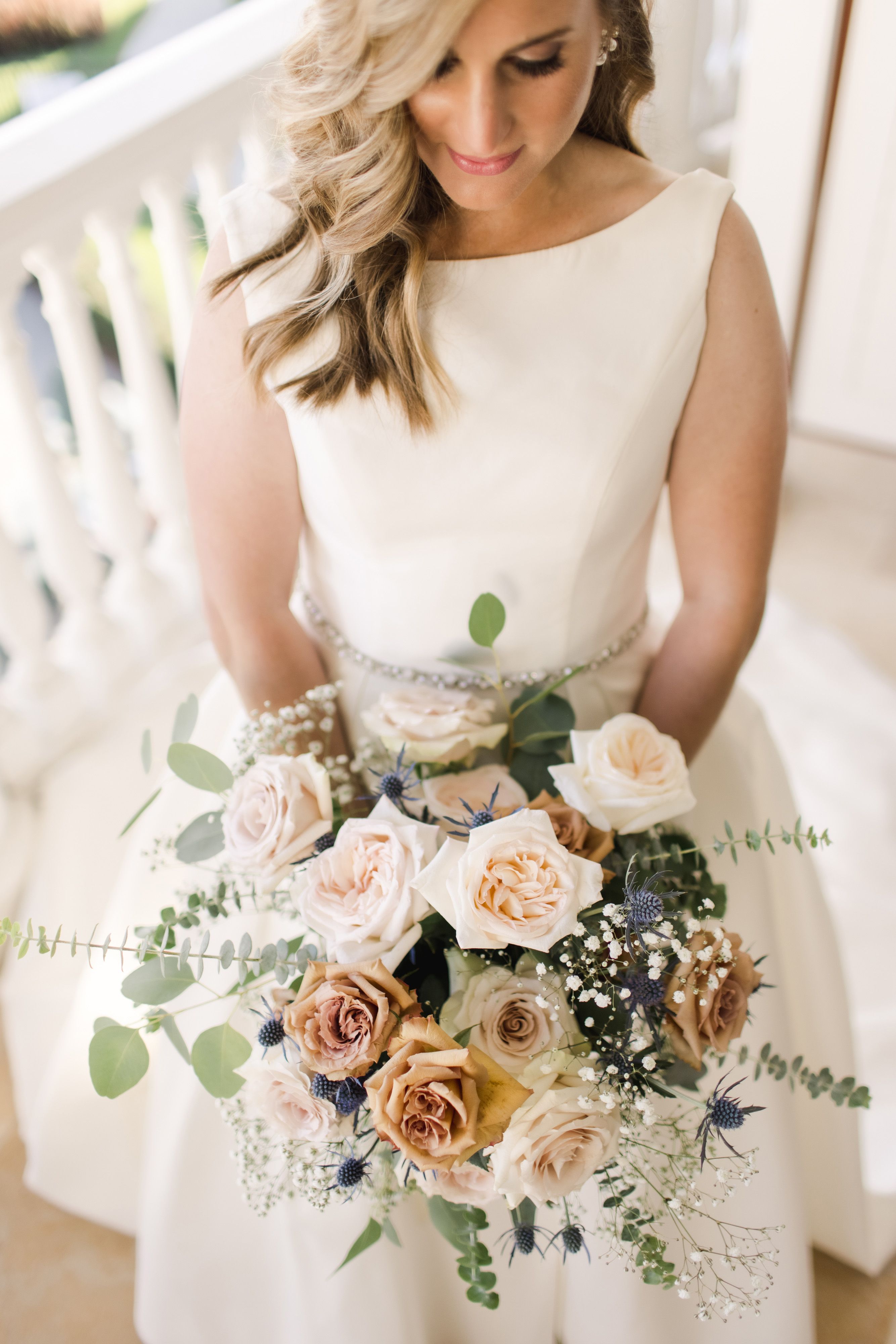 It was a beautiful summer night to play in a co-ed softball game. Tori's team needed an extra player, so her friend brought his buddy from work to fill the spot. Jason showed up in sweats, new cleats, and an aura of confidence. Jason hit a homerun that night, solidifying his spot on the team. By the end of the summer, Jason and Tori went on their first date. They played pool, shot darts, and ordered fries. Their love for competition and starchy carbohydrates made them inseparable.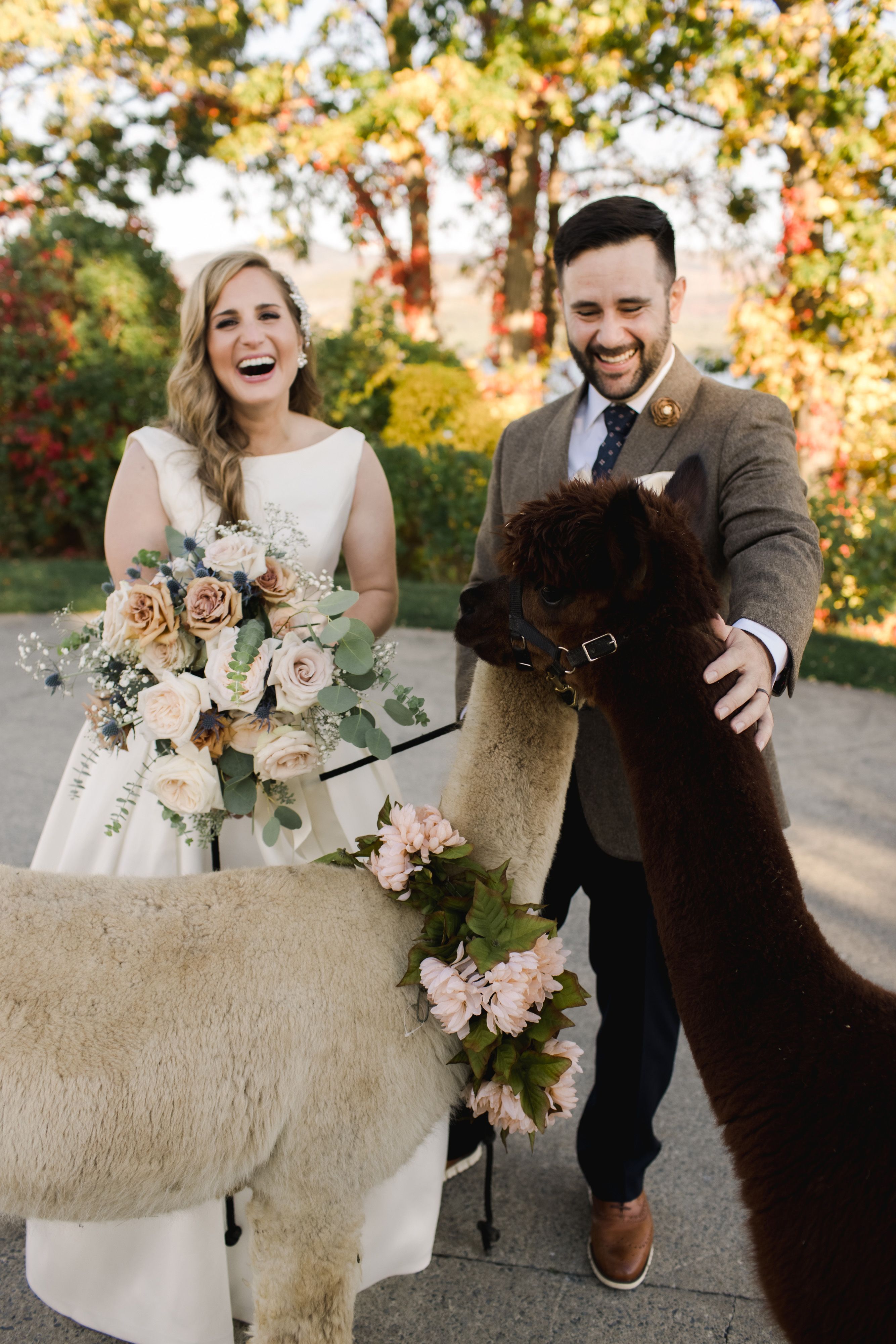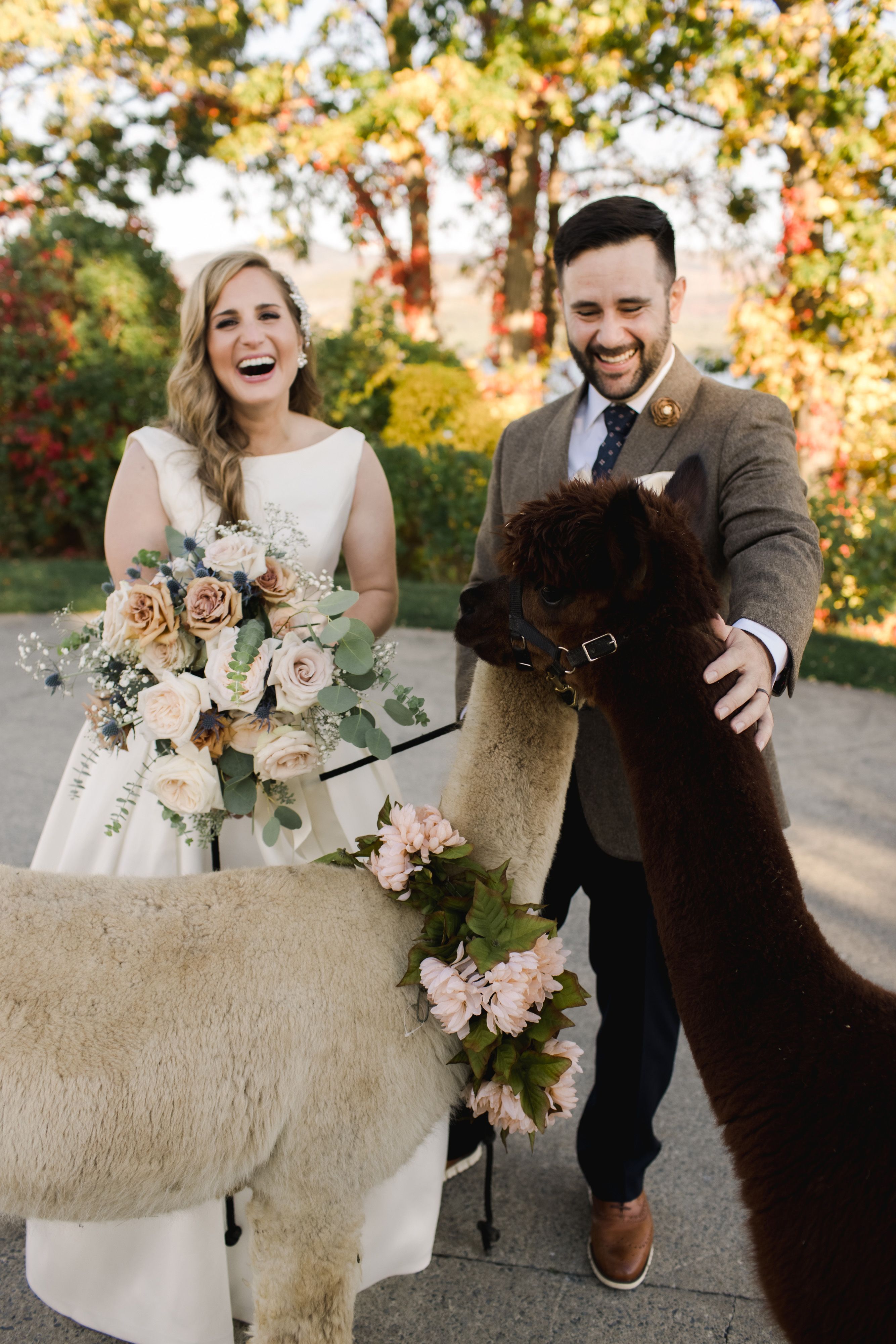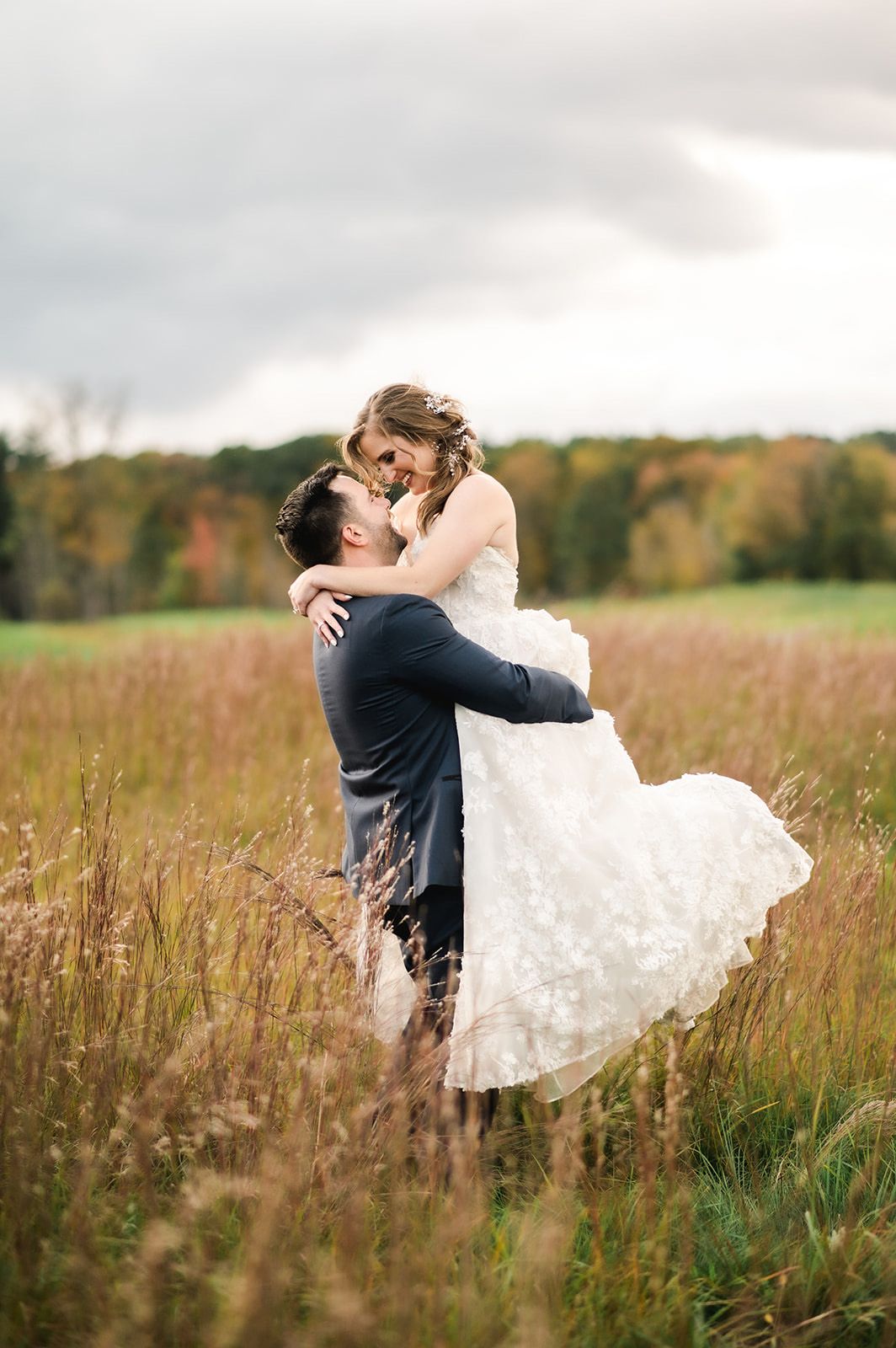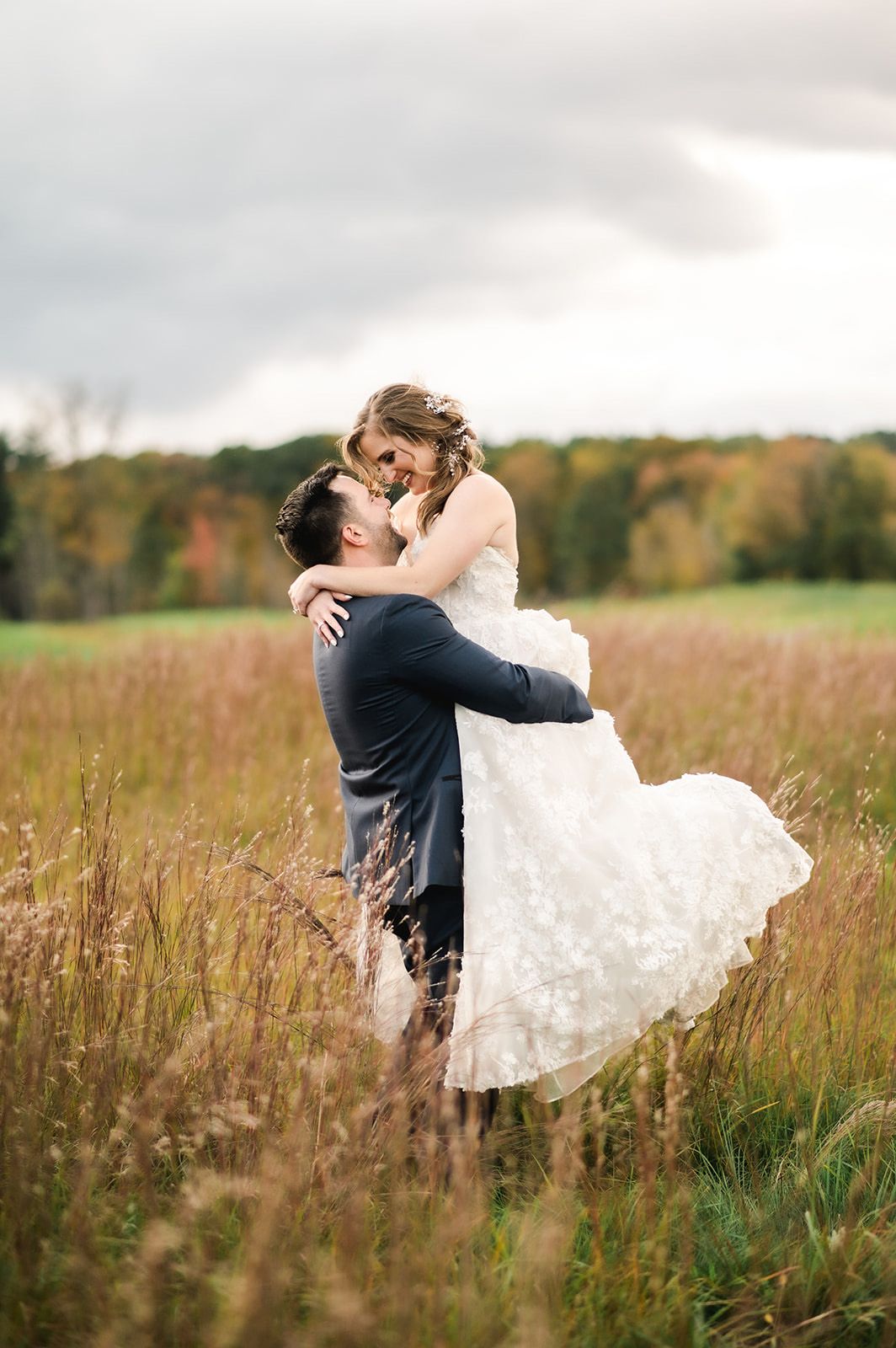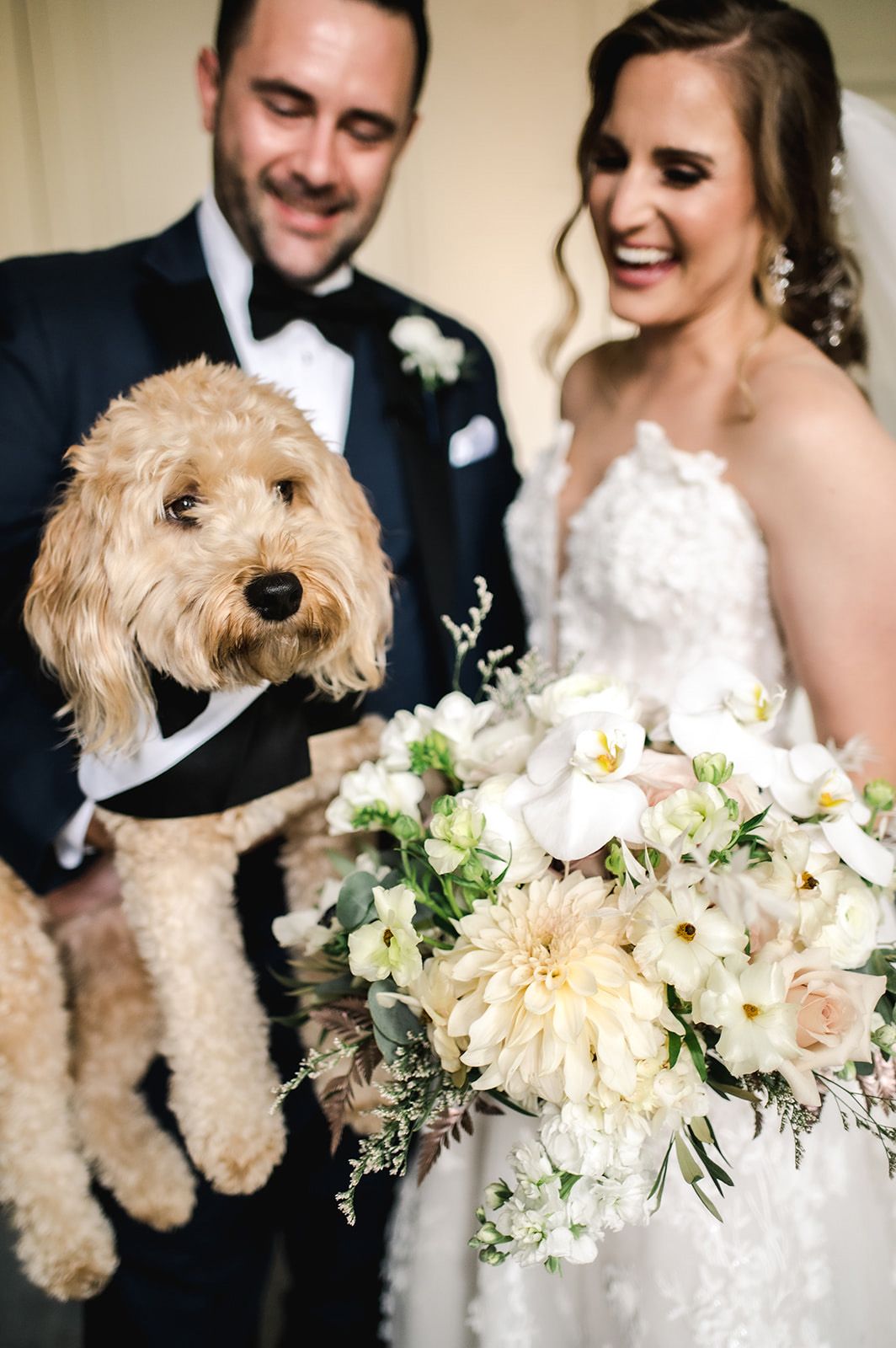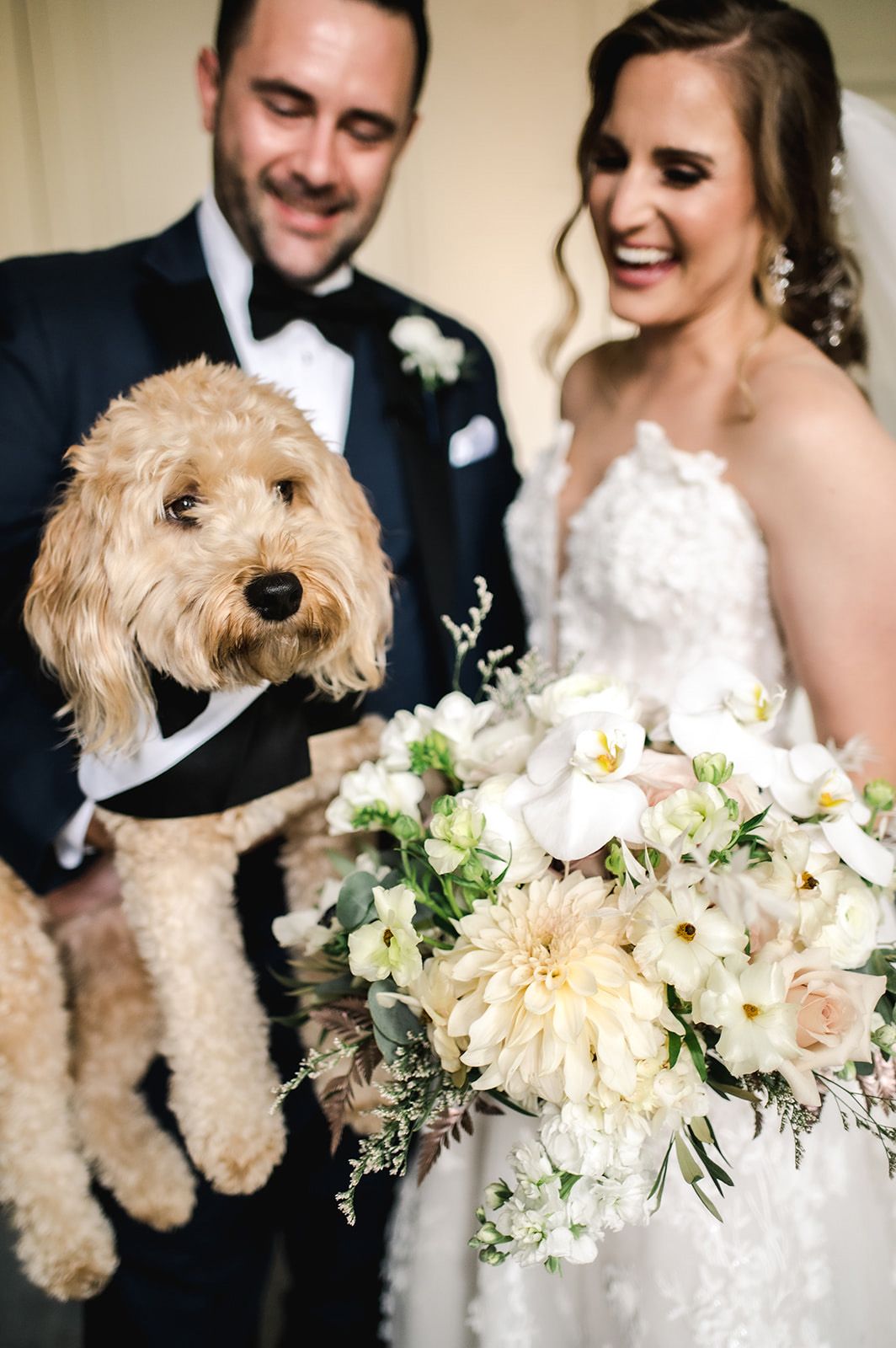 As their love for each other grew, it was only natural to talk about the future. Each had furry friends as part of their childhood, and both agreed it was a deal breaker if they couldn't get a dog. When they felt it was time to add a family member, the search ensued. Tori would soon learn that Jason had an ulterior motive and would use the new puppy as a bargaining chip in asking her to embark on an even bigger journey - to be his future wife. The family was now three, and the newly engaged couple traveled back up north with their new puppy, Spud.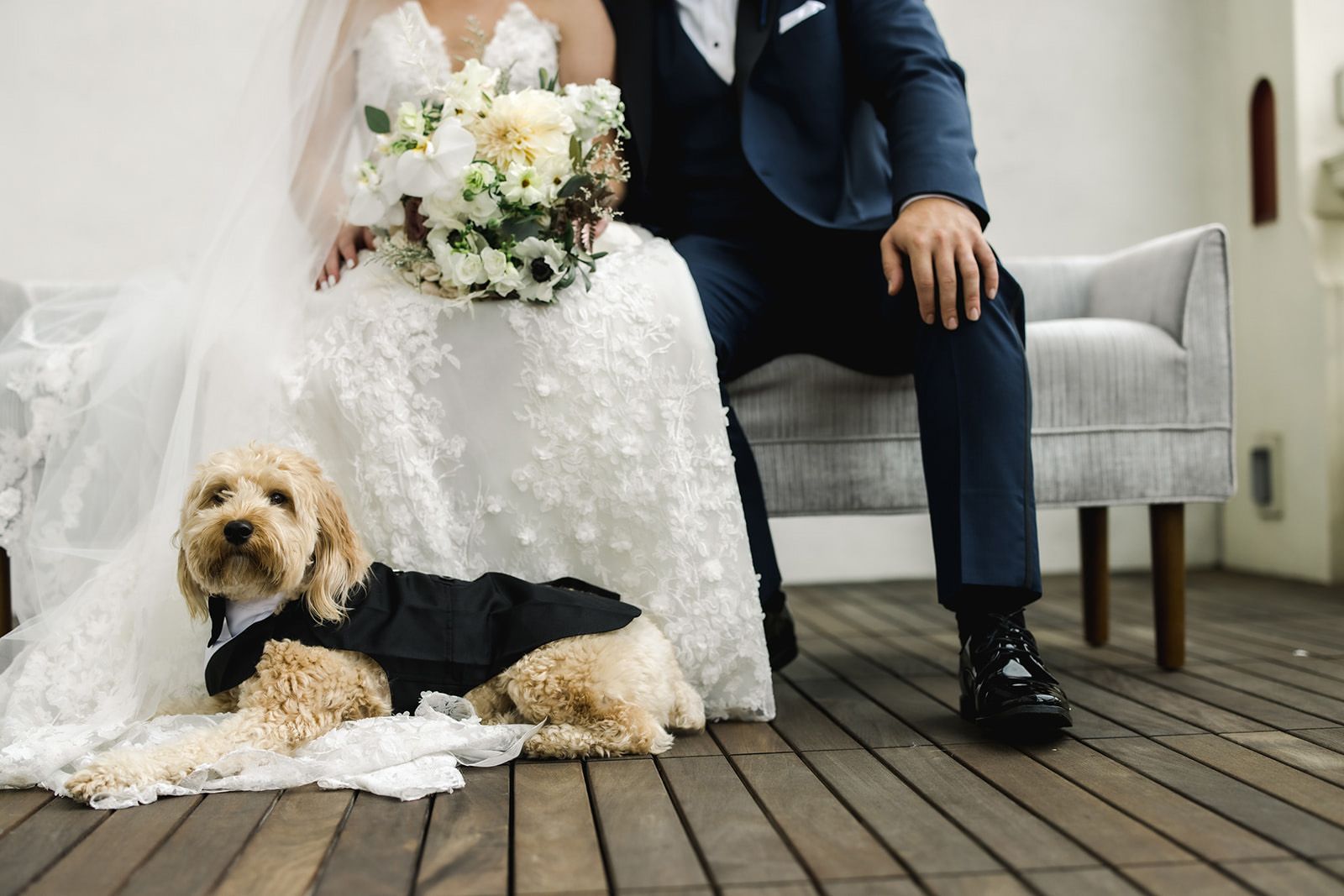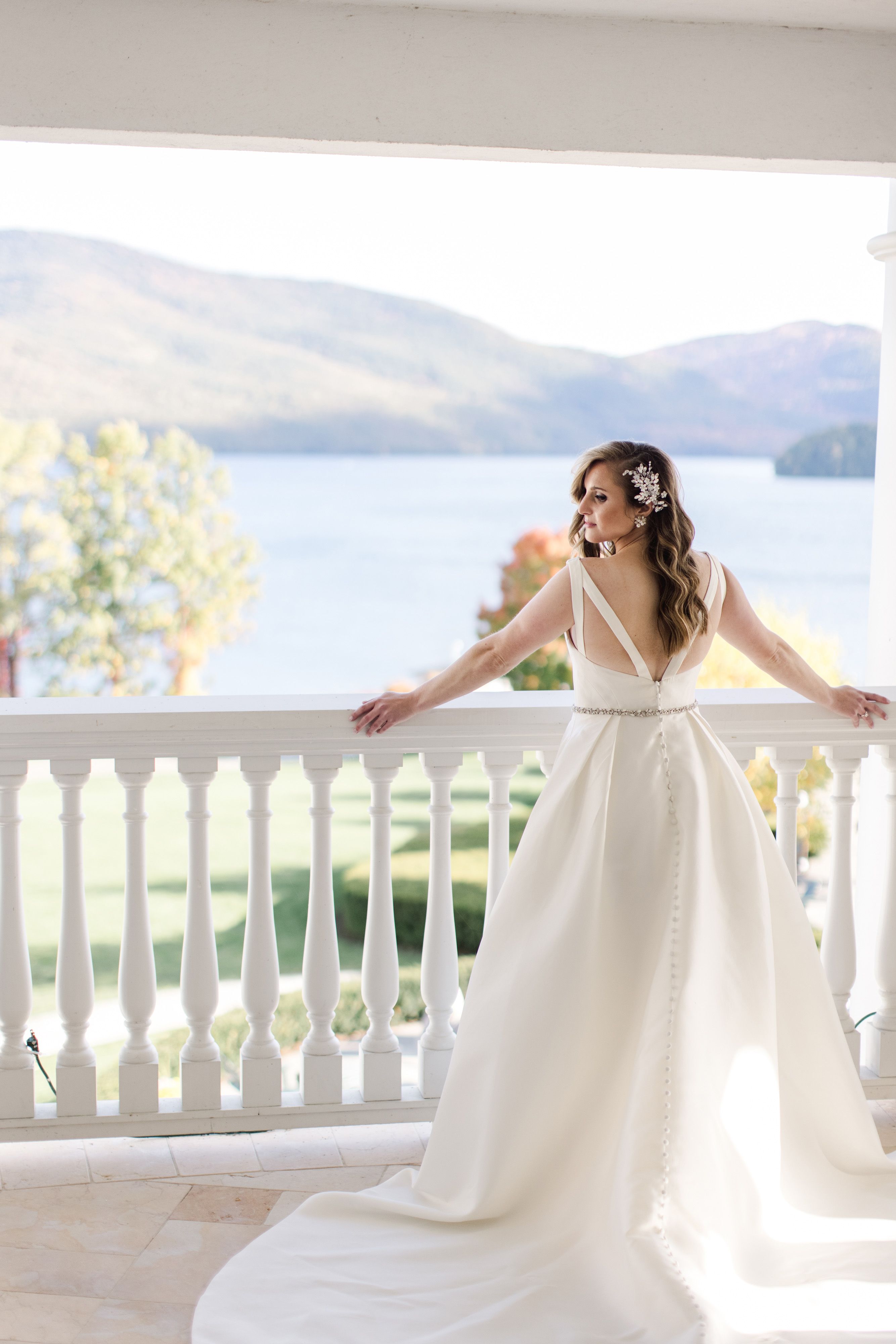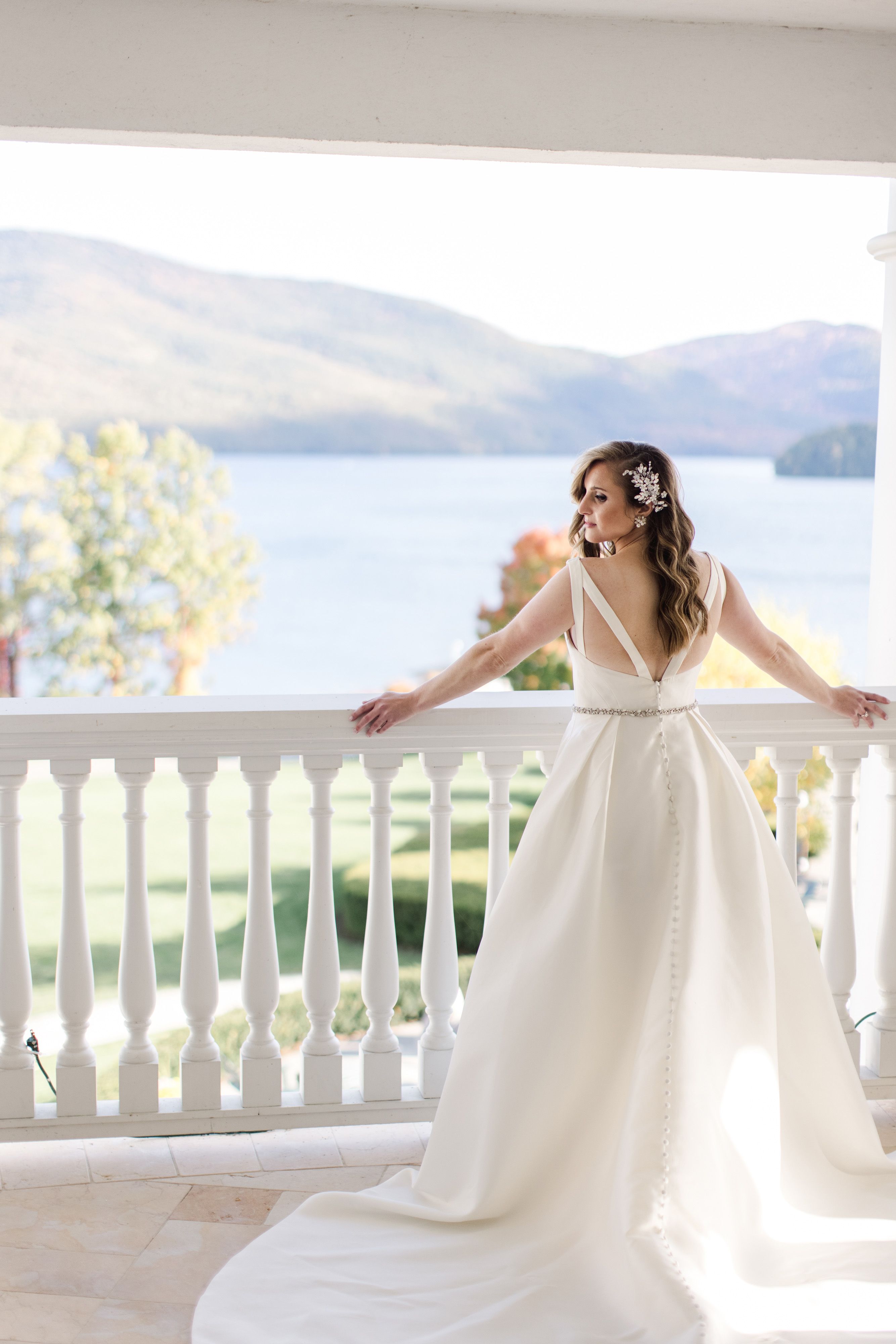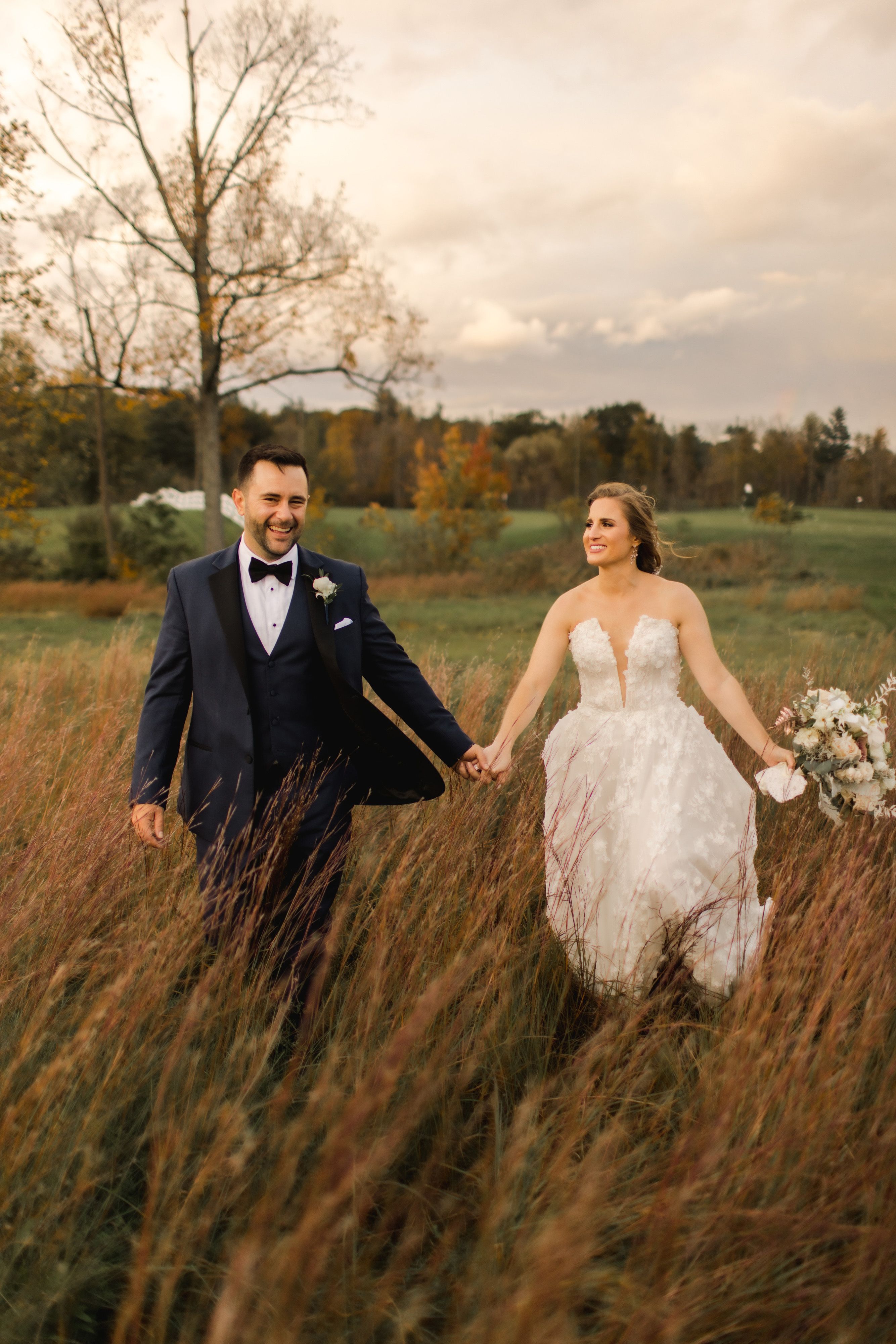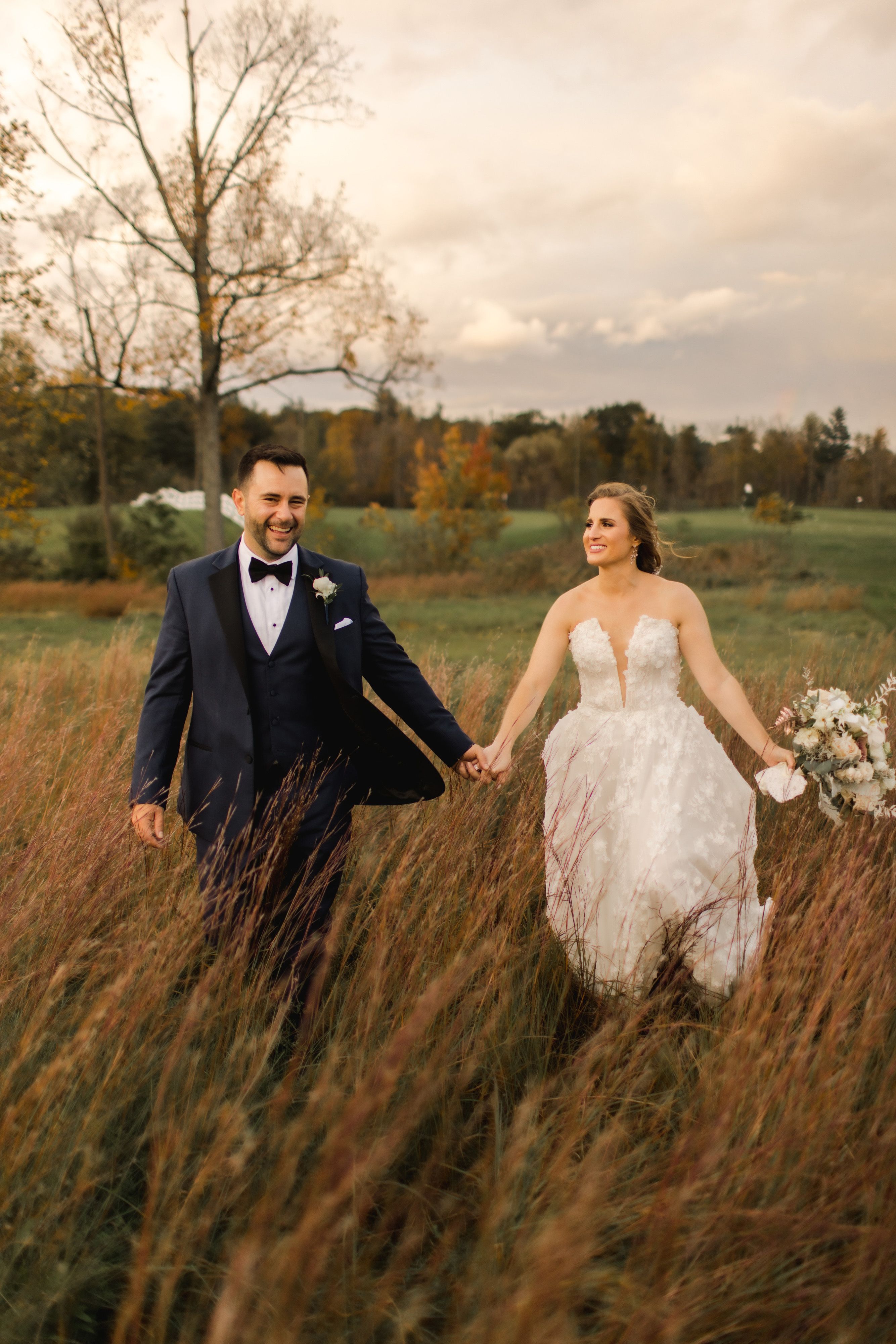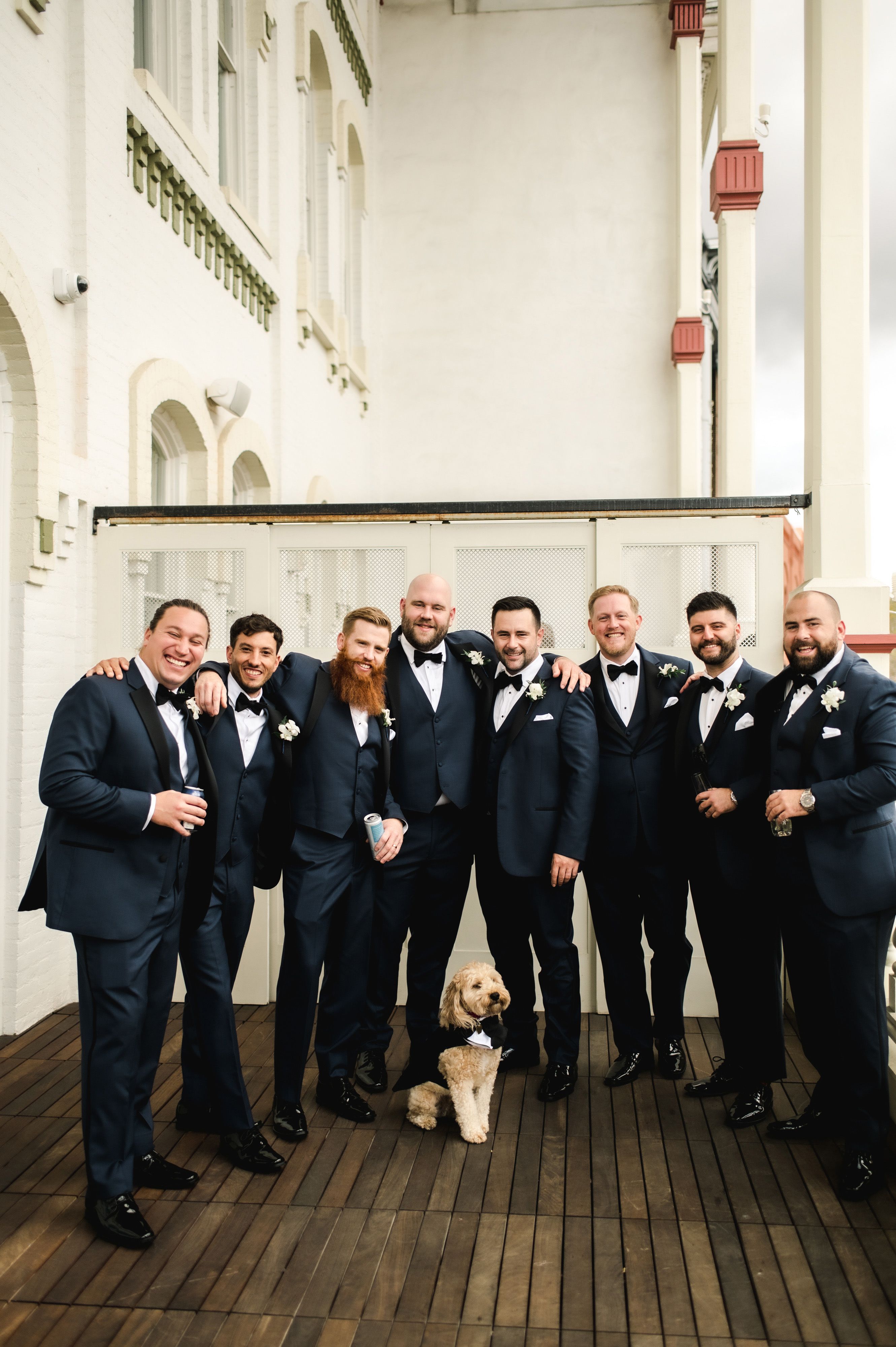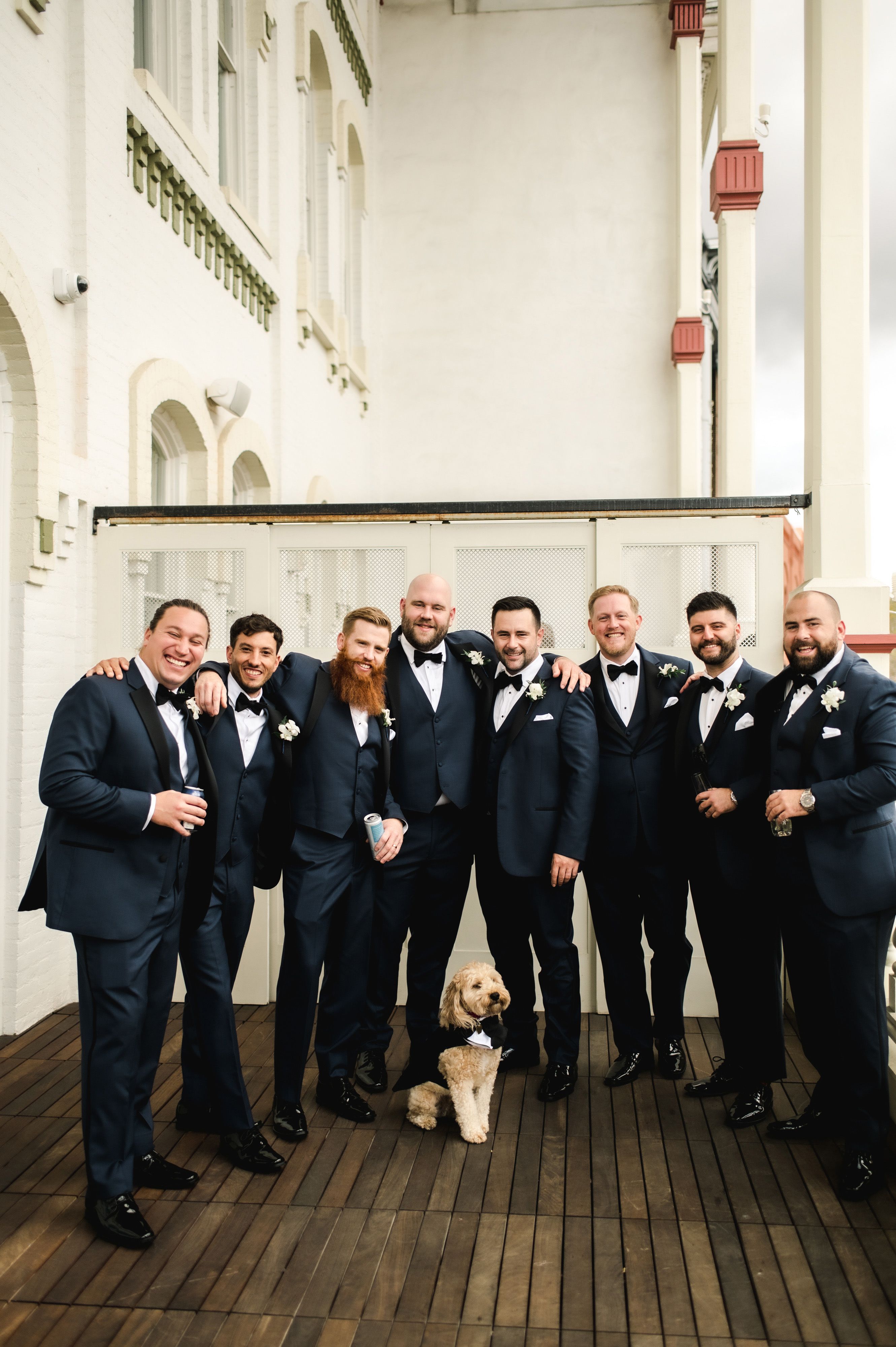 In light of the uncertainty arising from the pandemic, they postponed their celebration and held an intimate ceremony with family on October 17, 2020, at The Sagamore Resort. 
Exactly one year later, they held a big celebration at Saratoga National.  Renewing their vows and sharing a weekend with loved ones was worth the wait!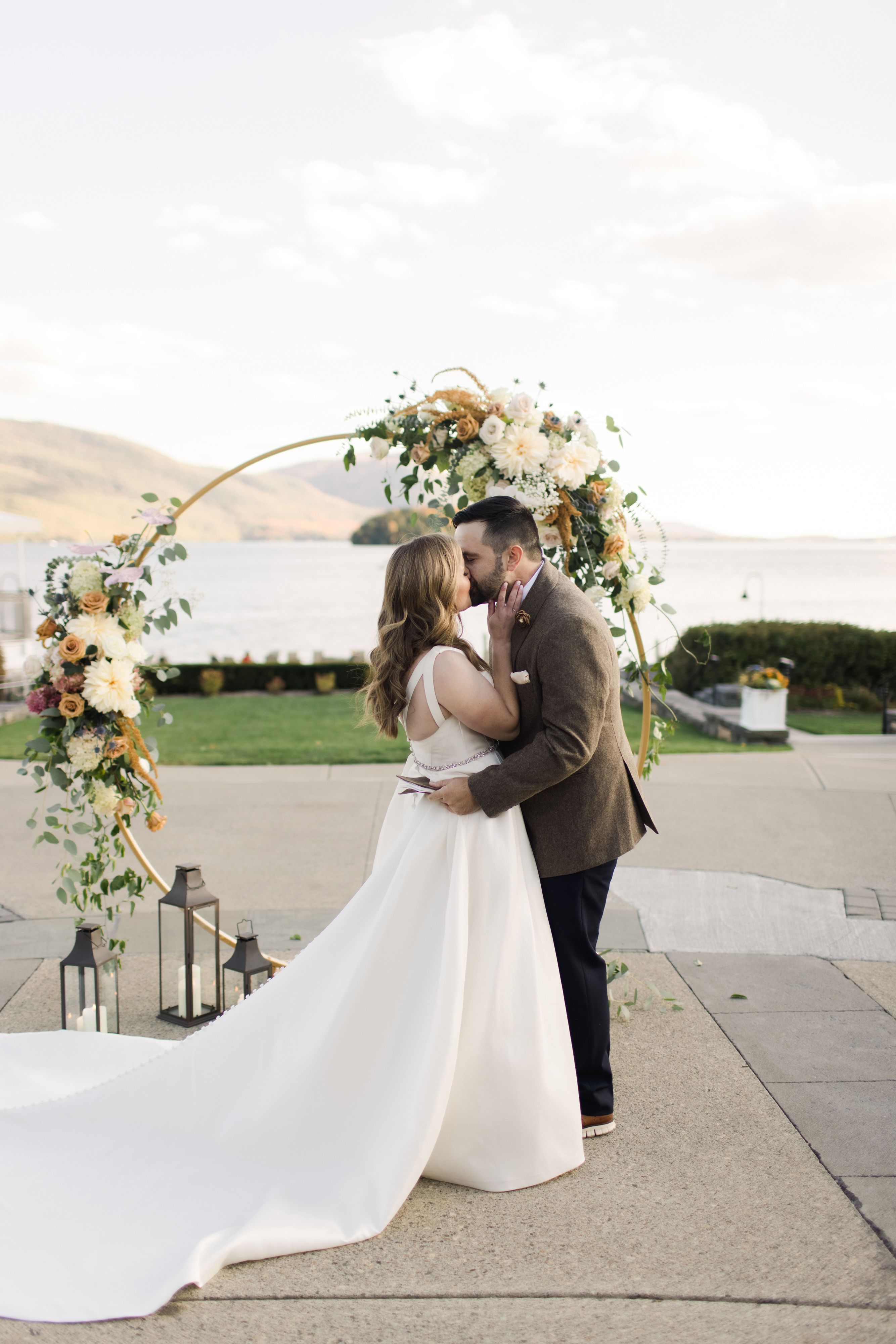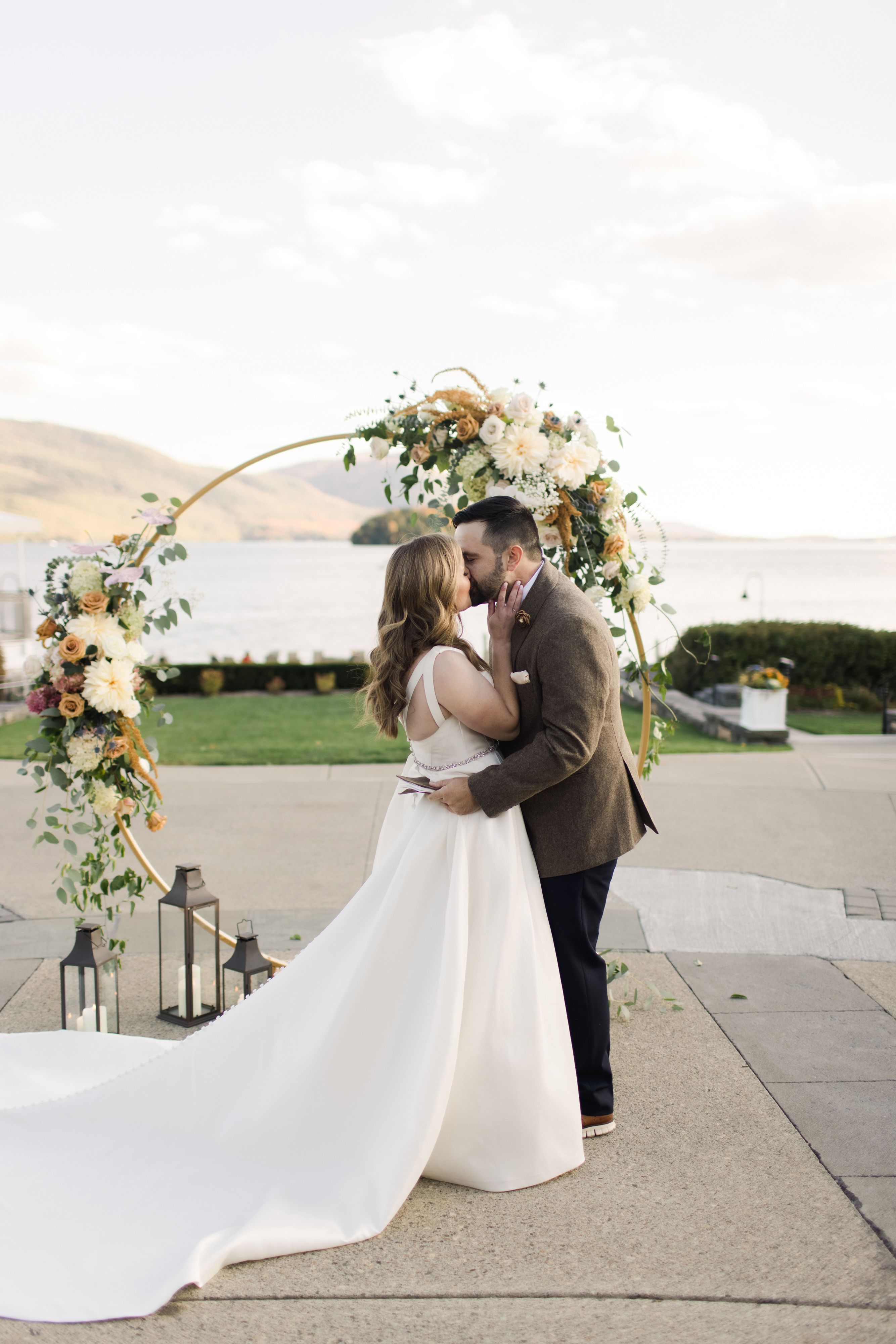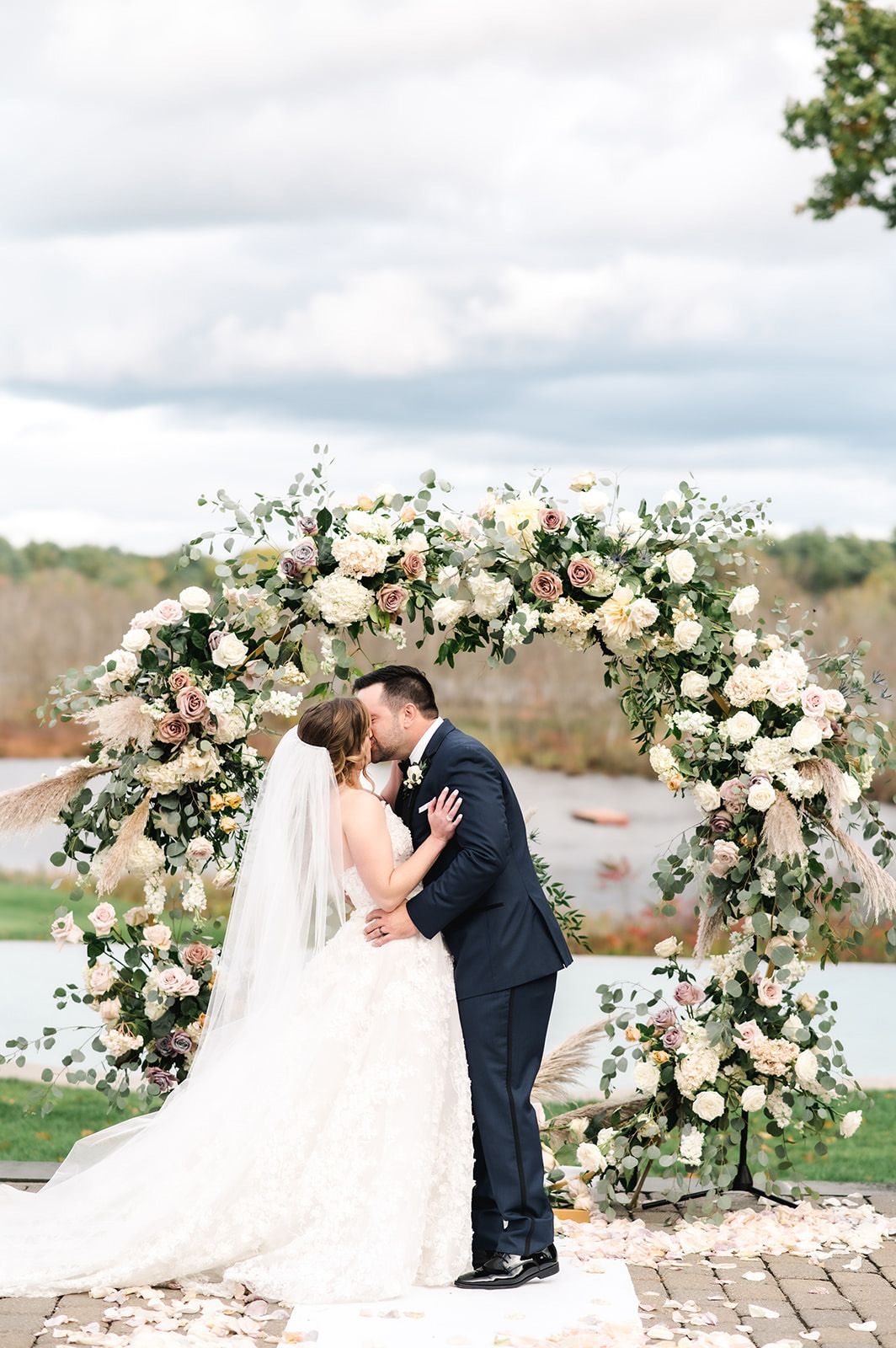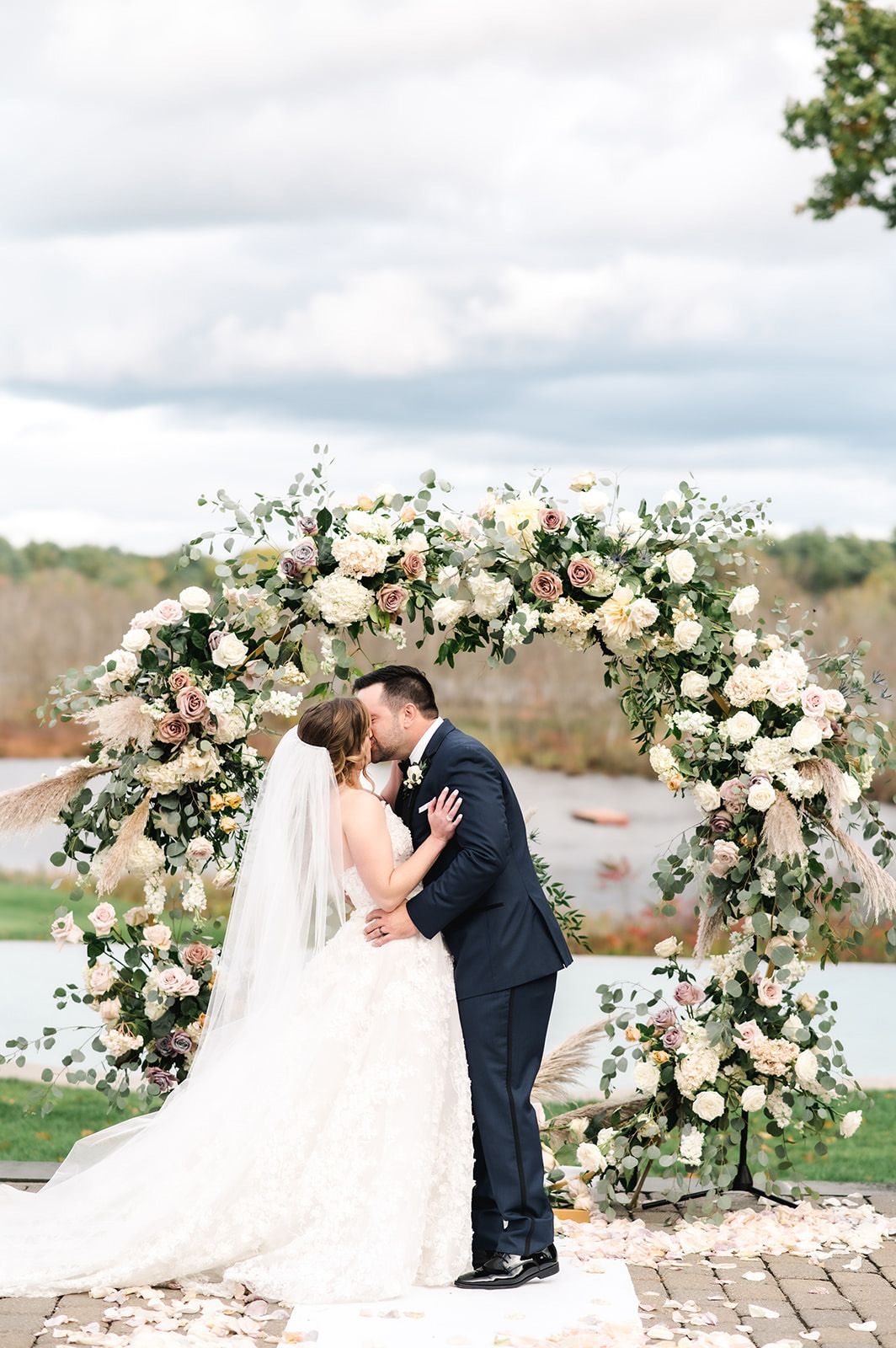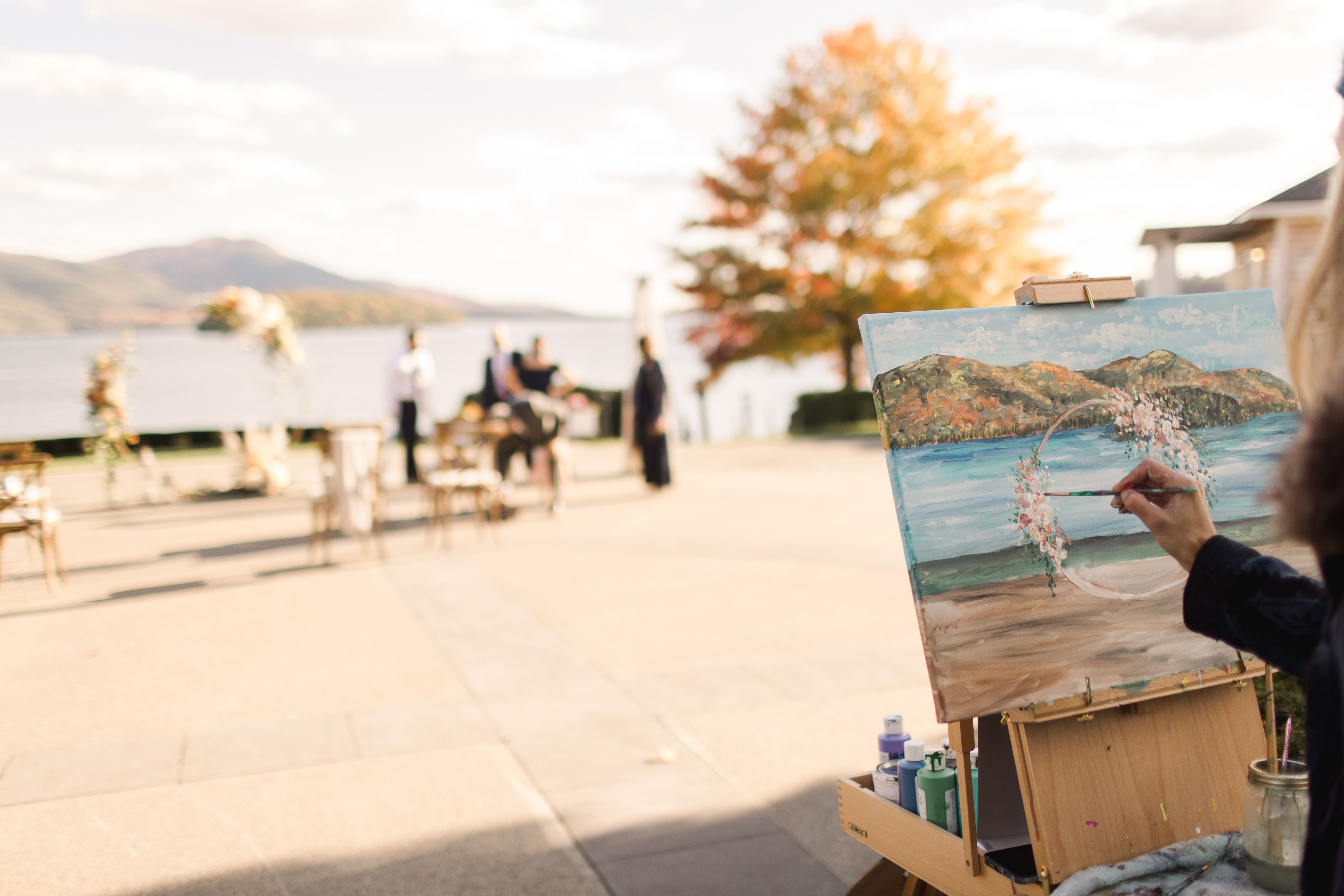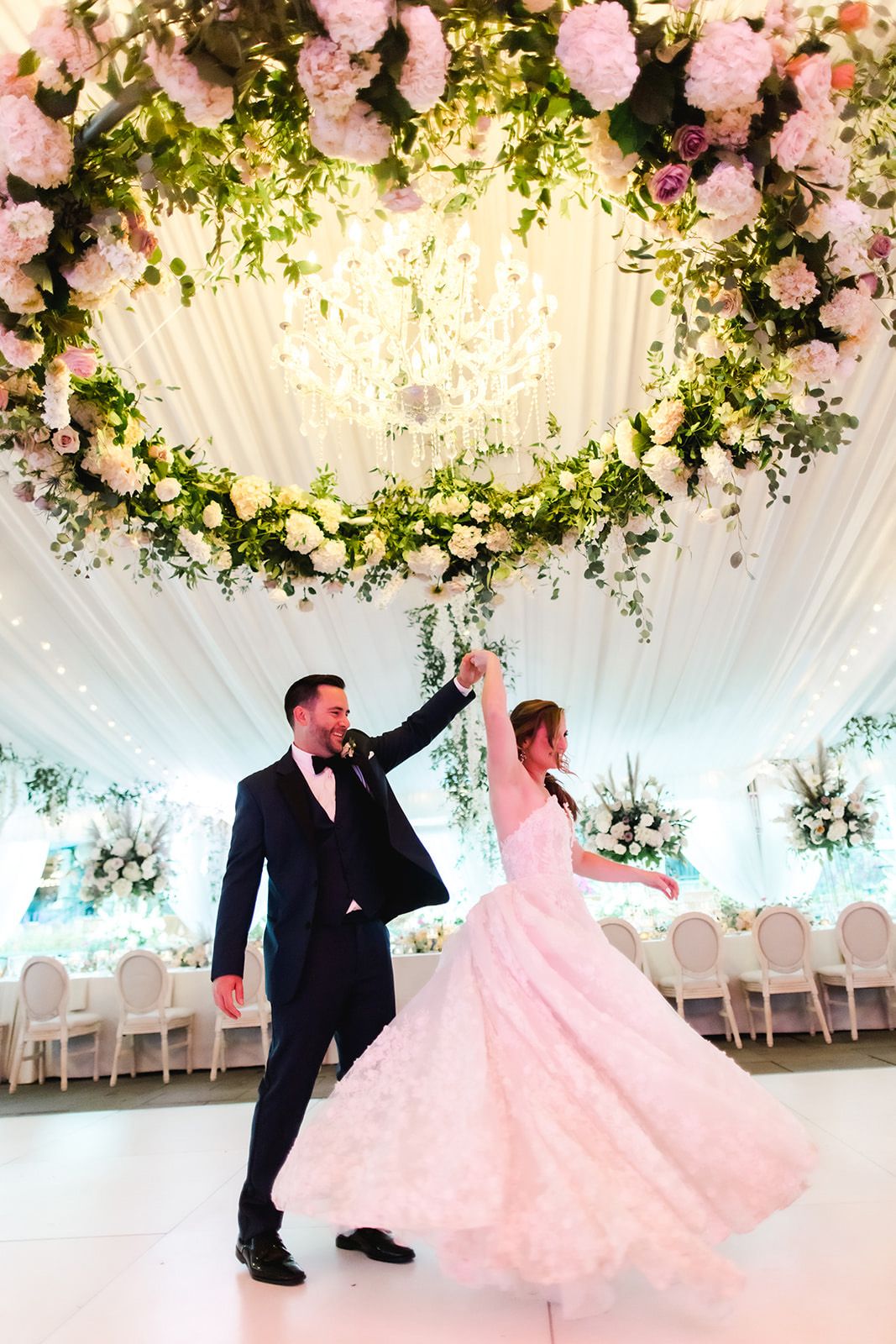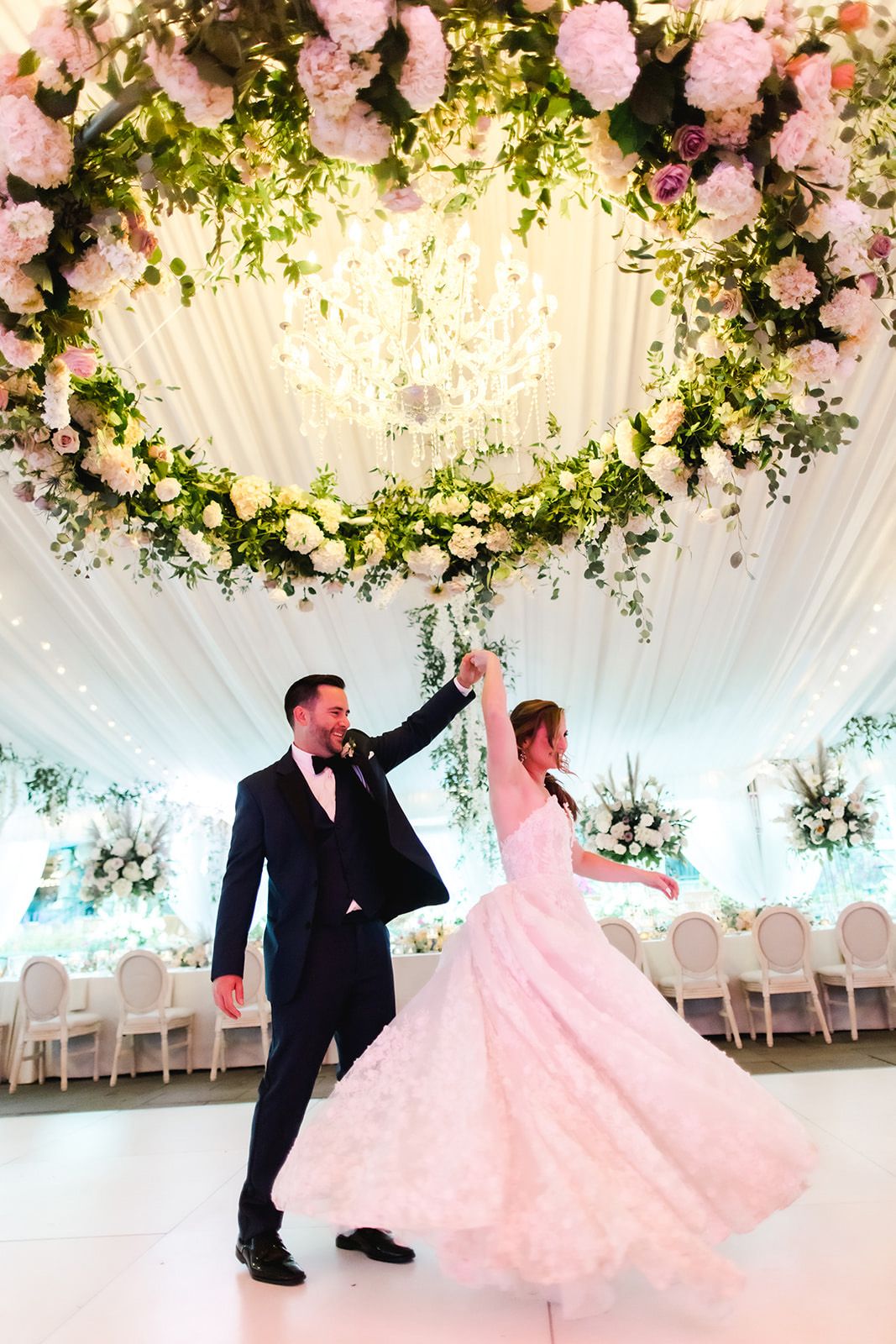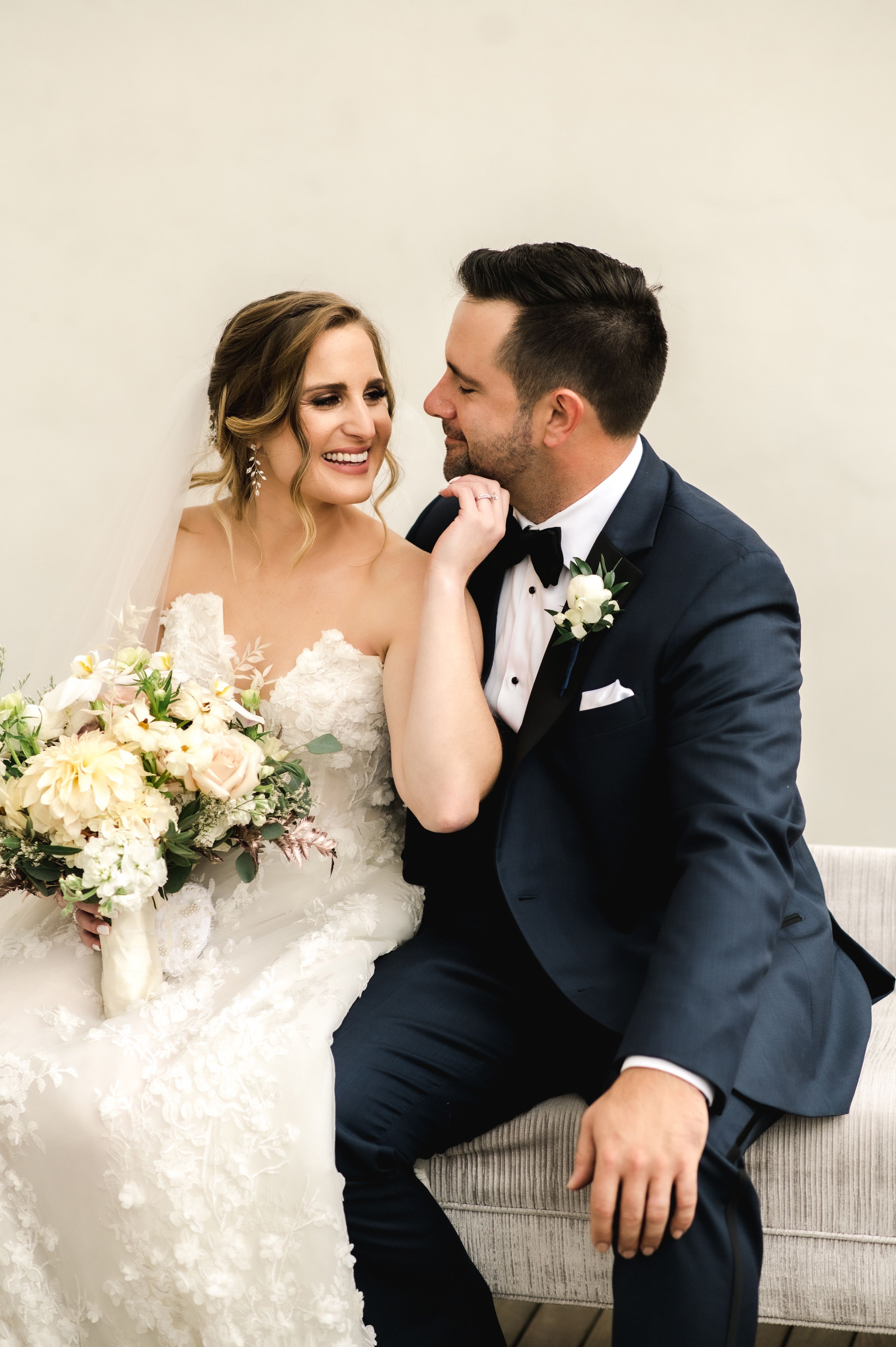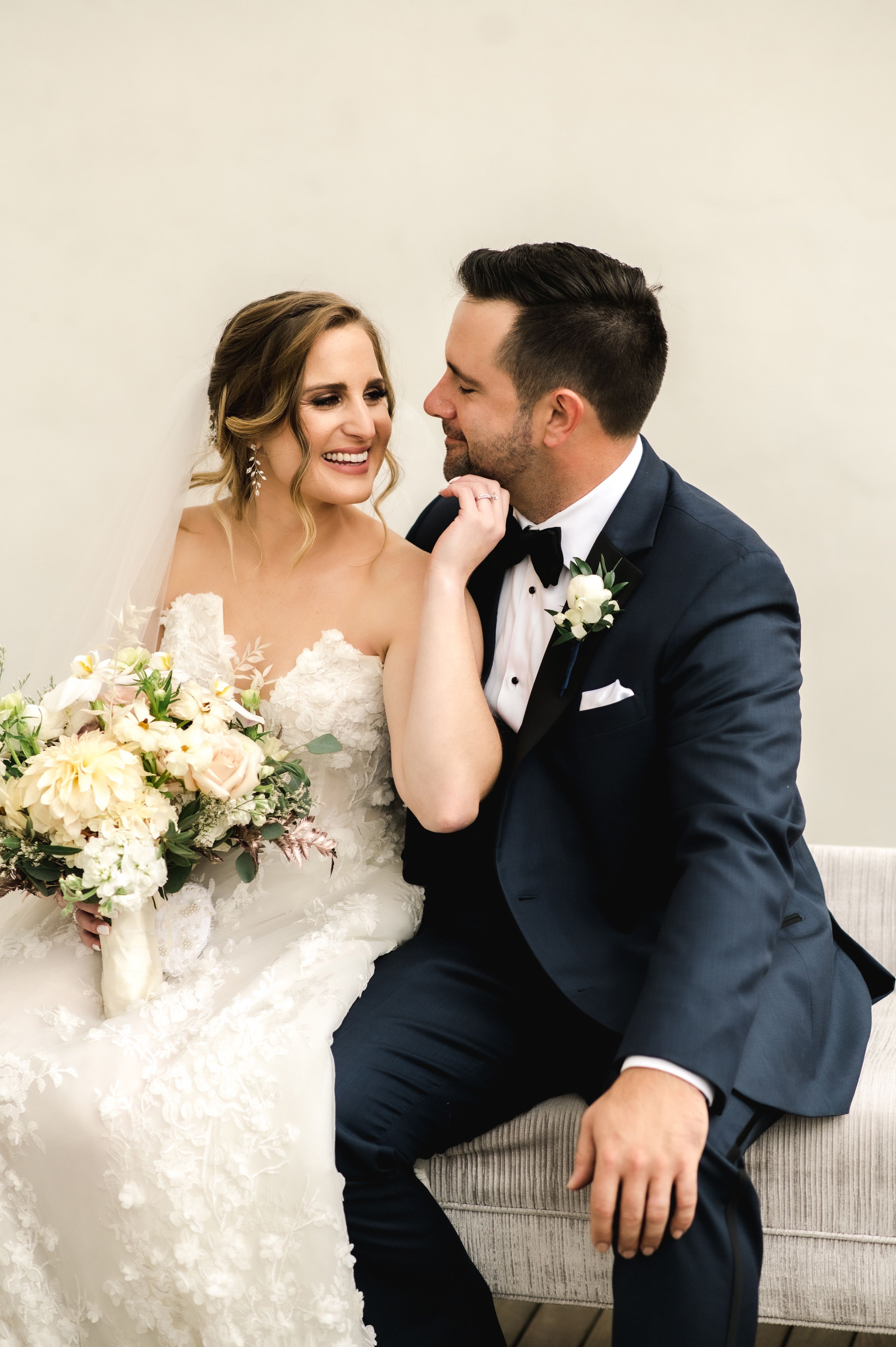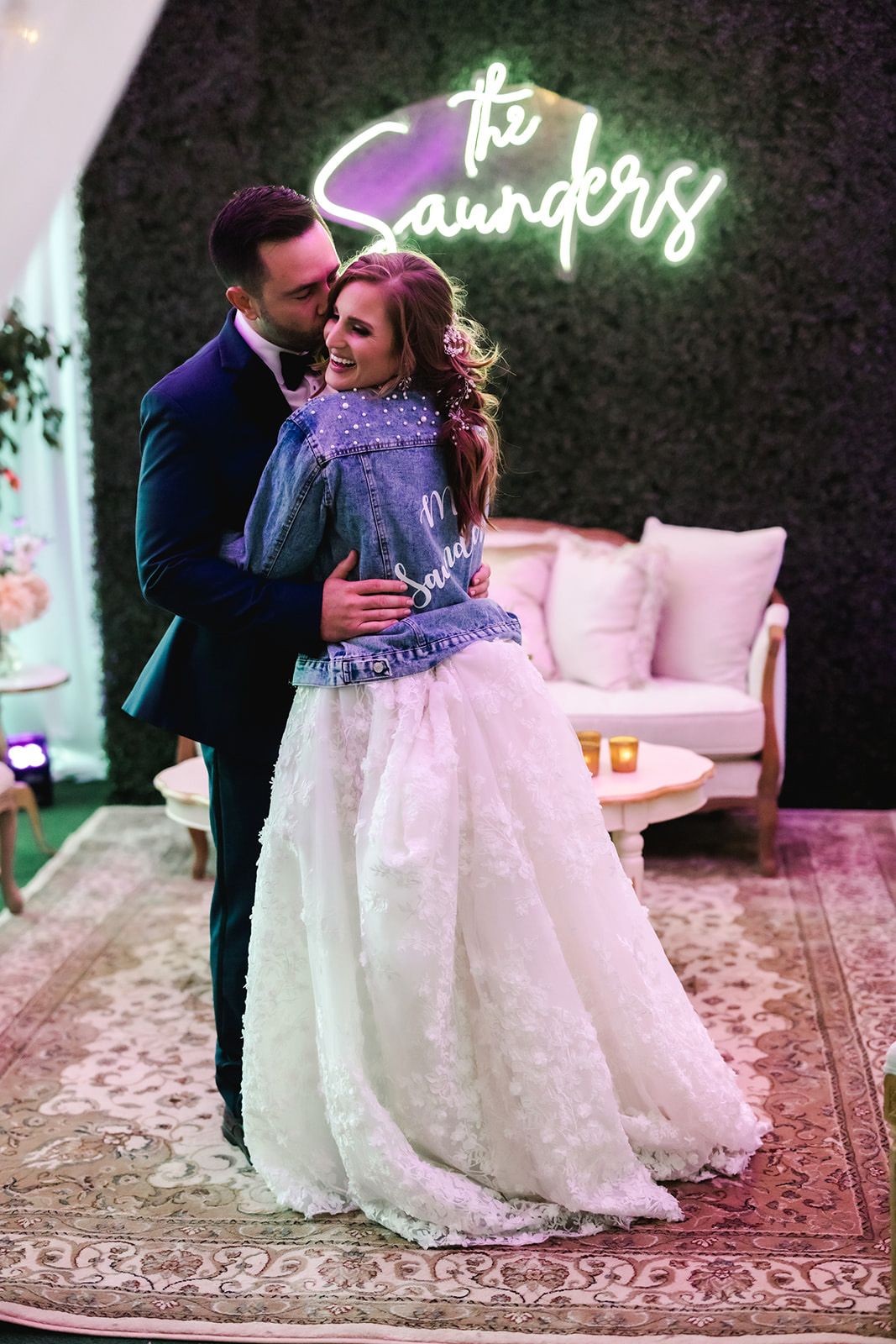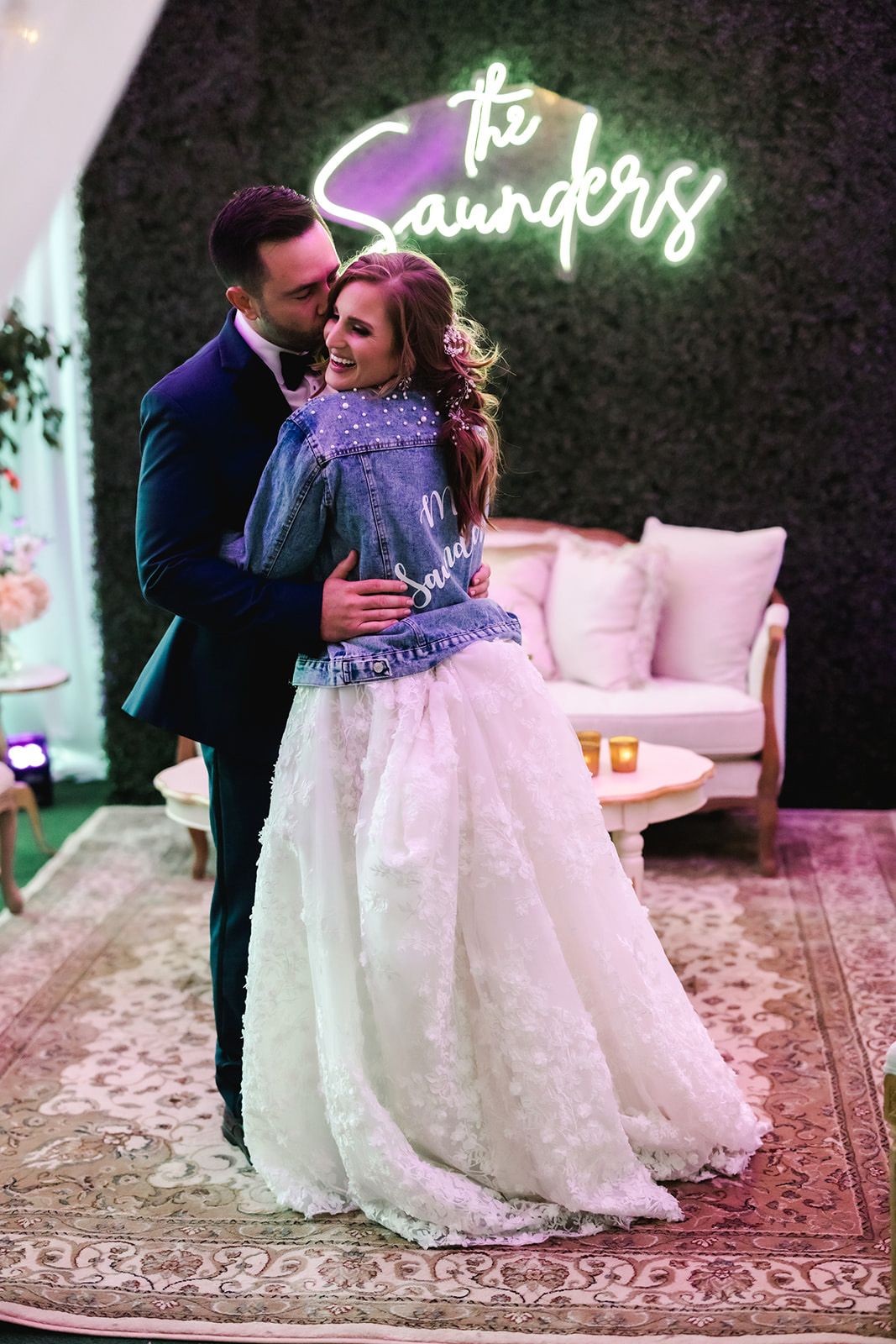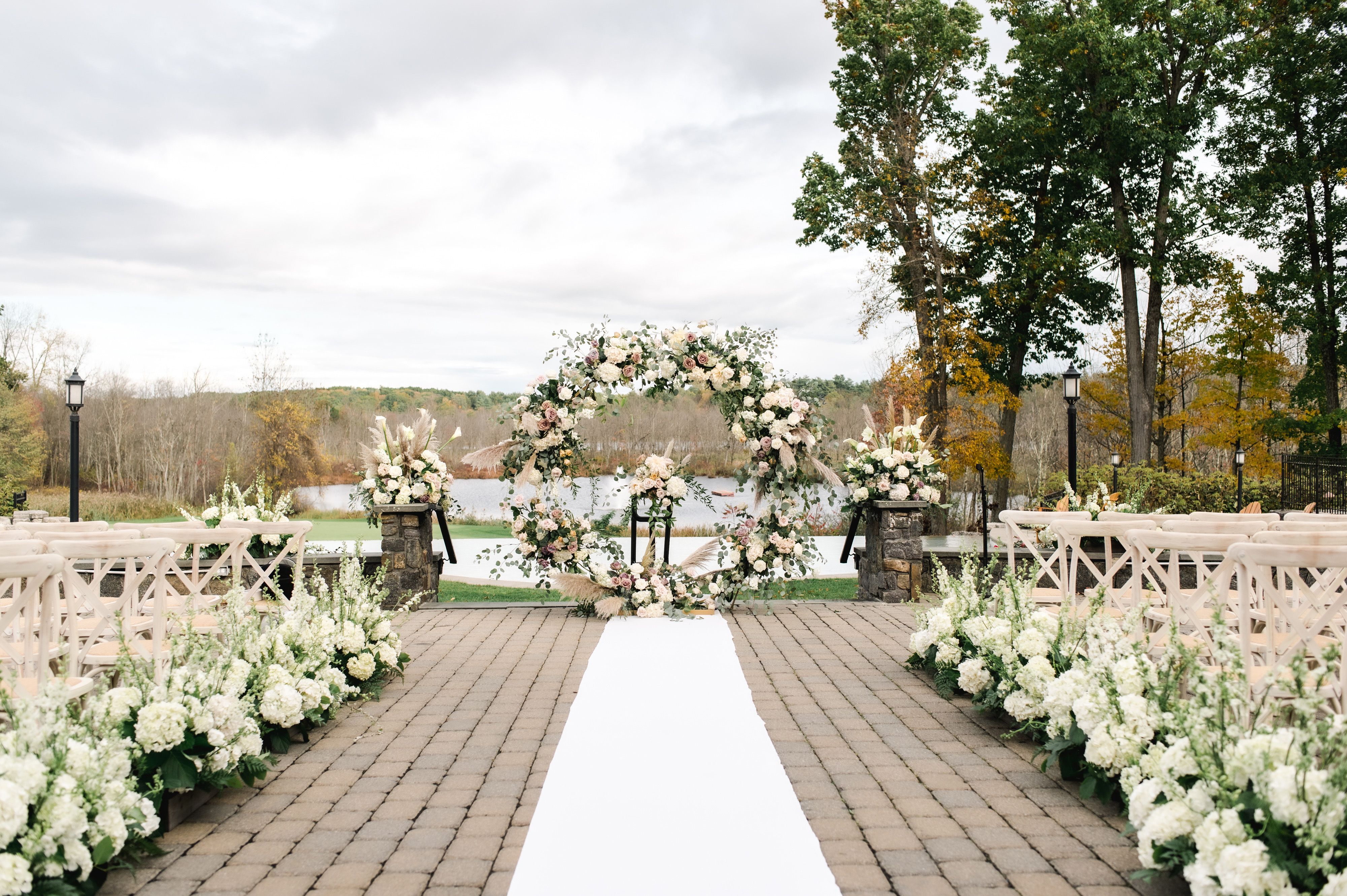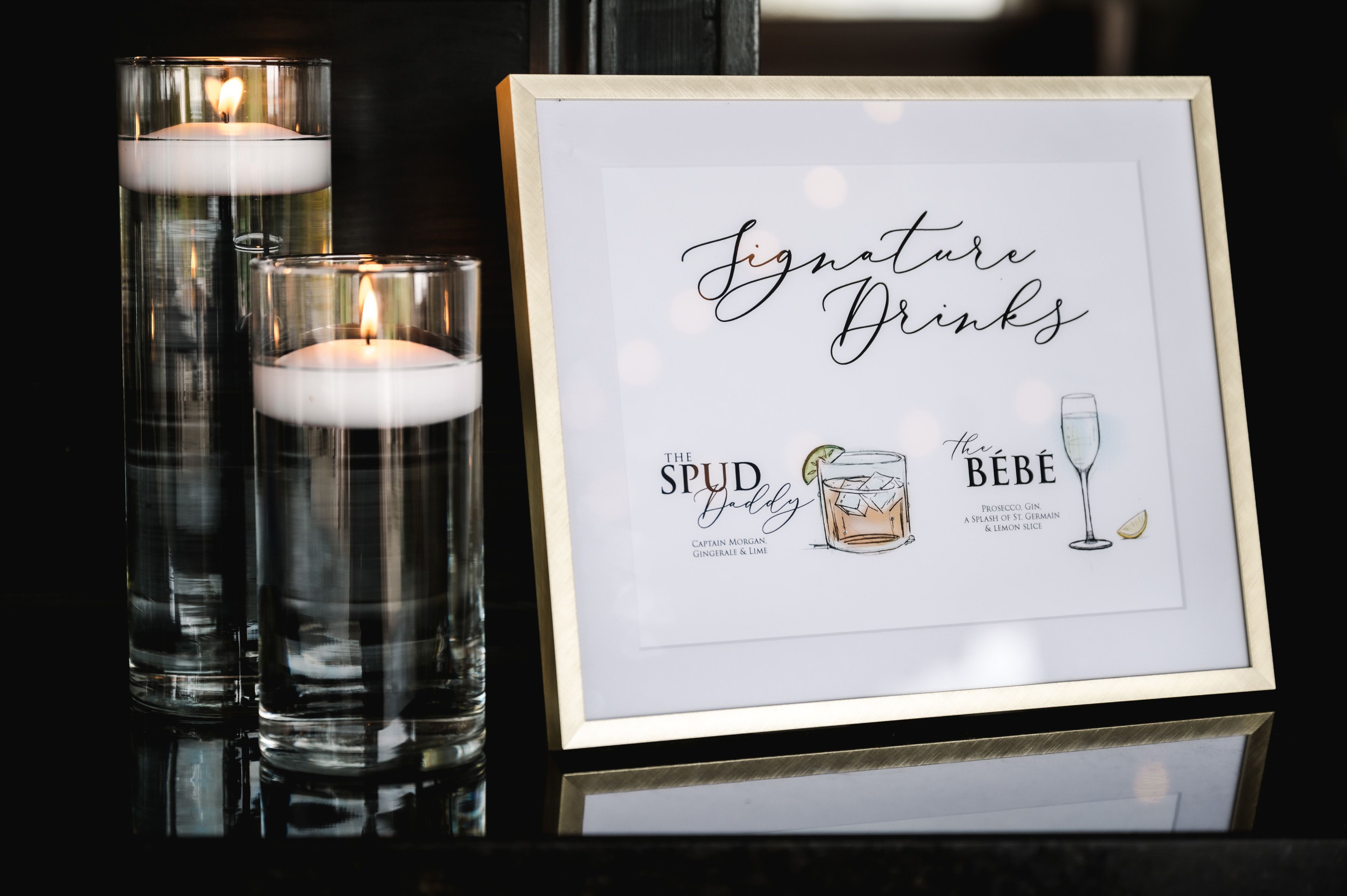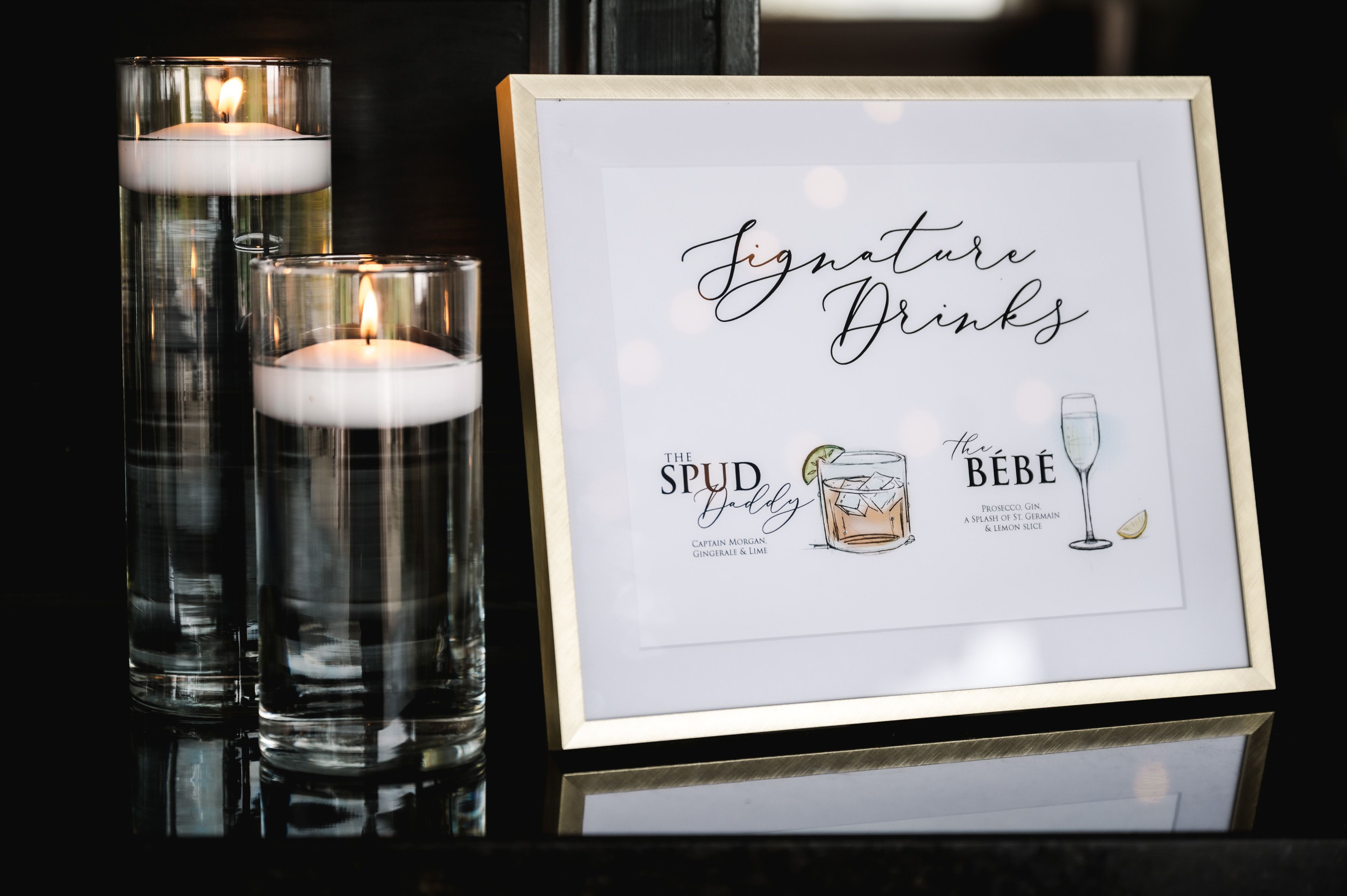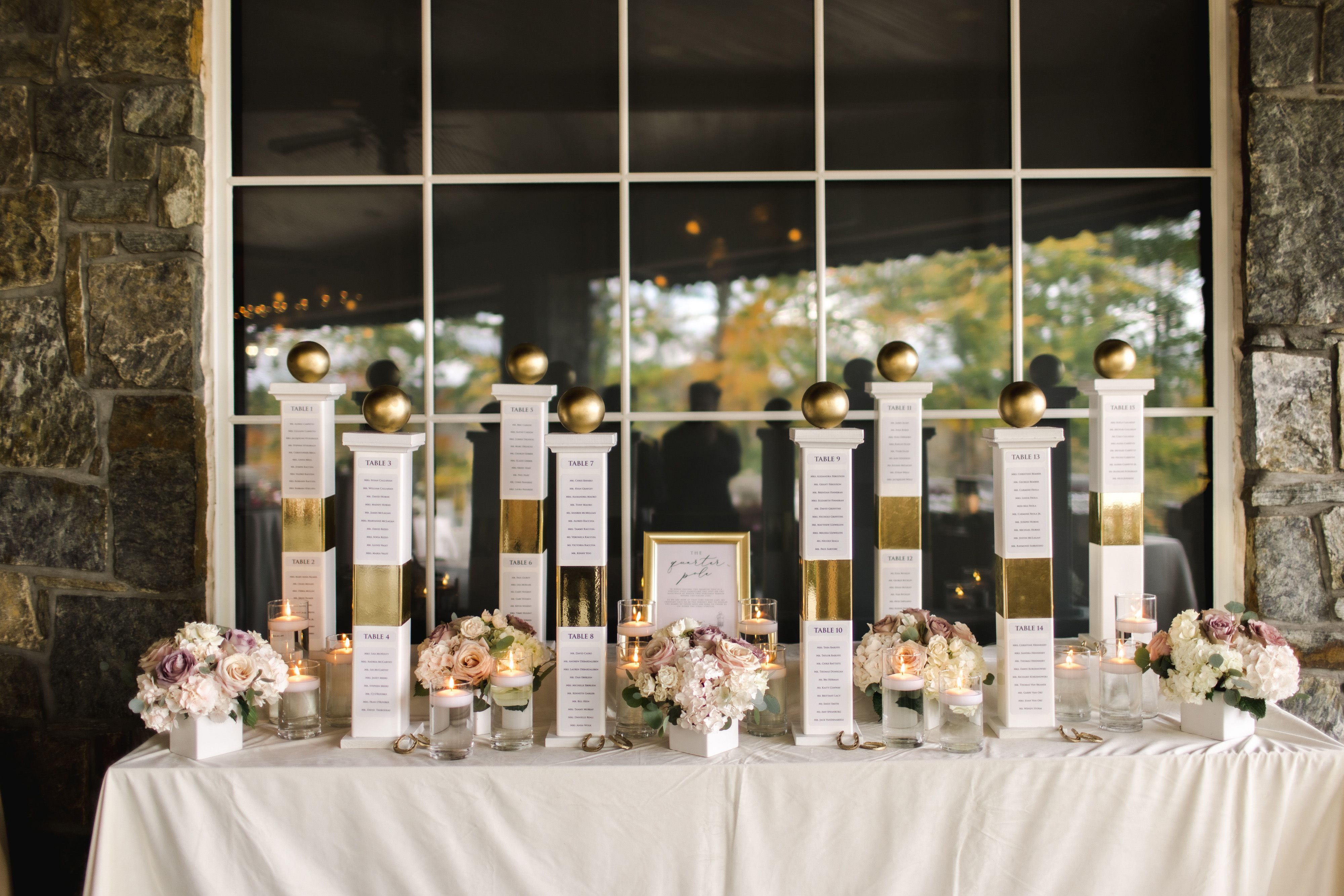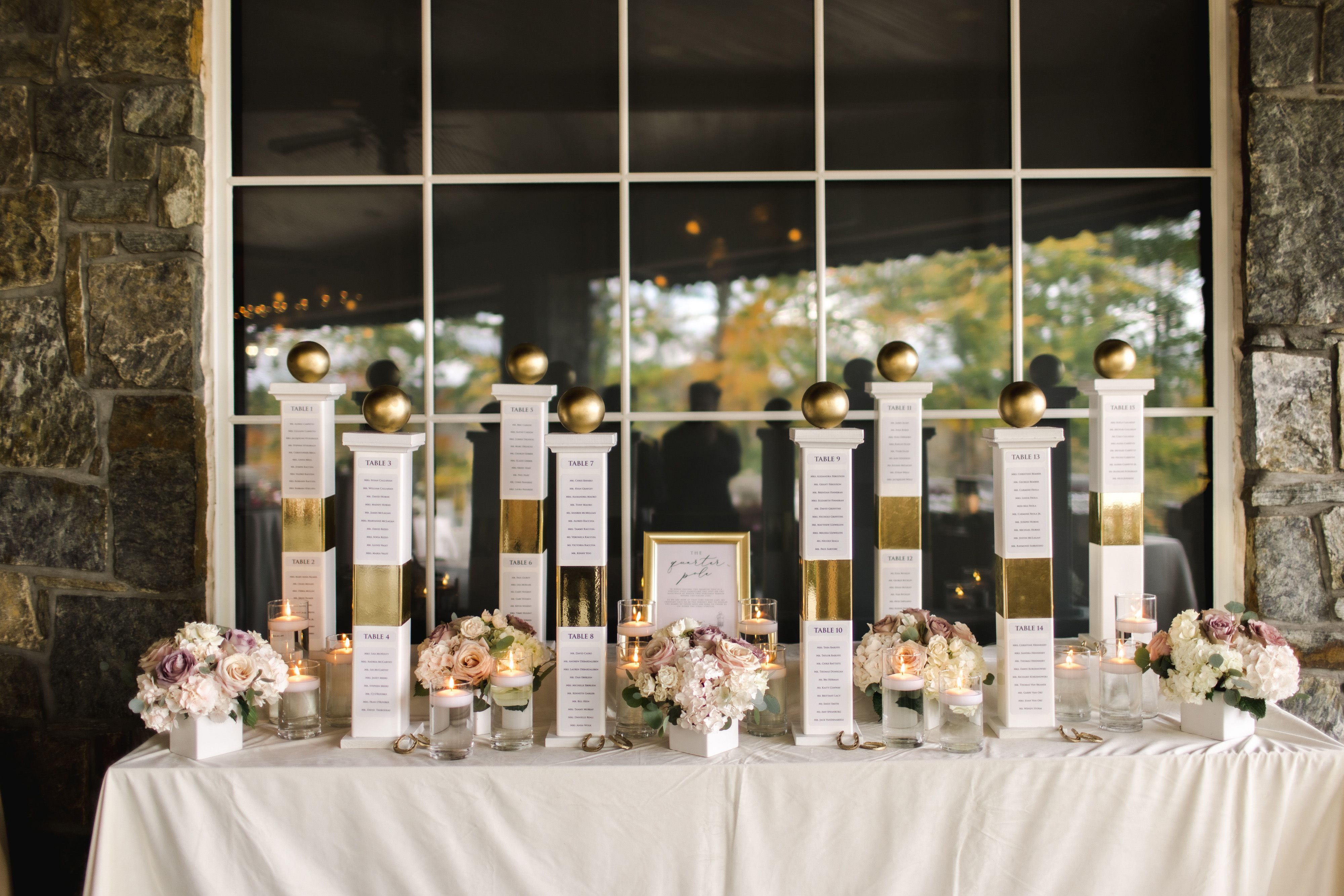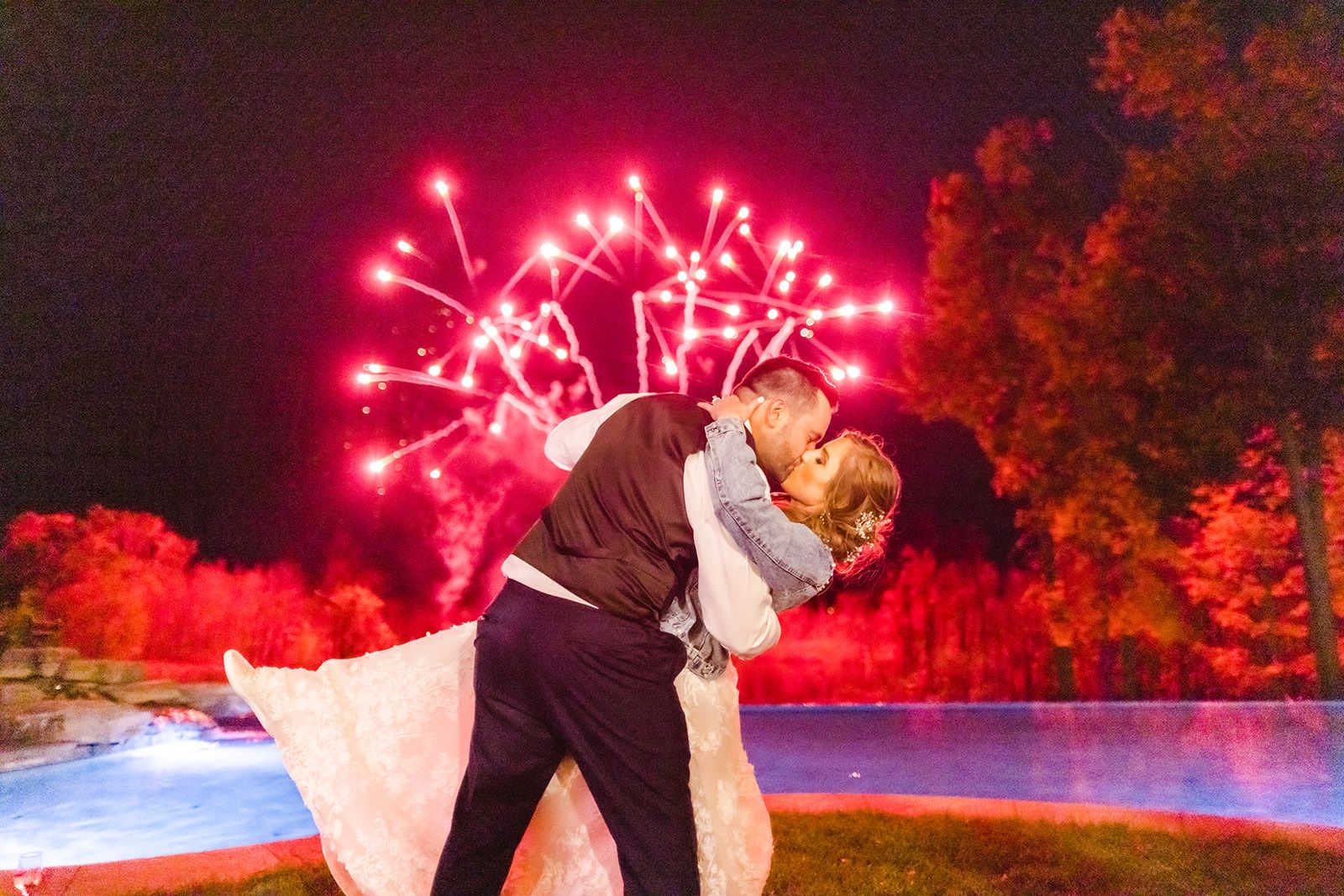 DETAILS
Wedding Date: October 17, 2021
Location: Saratoga National
Photographer: JP Elario Photography
Wedding Gown: Rita Vinieris at Kleinfeld Bridal (NYC)
Bridesmaids' Dresses: Jenny Yoo (Lily Saratoga)
Hair & Makeup: Julie Occhino of Luxury Beauty
Groom's Attire: Men's Wearhouse
Rings: N. Fox Jewelers
Wedding Planner & Decorator: Fine Affairs
Flowers: Surroundings Floral Studio
Stationery Suite: Q Dot E Design (designed by the groom)
Caterer & Cake: Mazzone Hospitality
DJ or Band: Soul Sessions
First Dance:  "At Last" by Etta James
Honeymoon Destination: Mini moon at Whiteface Lodge in Lake Placid; Hawaii in 2022
Special Touches... 
Hotel for getting ready: The Adelphi 
Drone and fireworks show by Santore's World Famous Fireworks LLC: My parents surprised us with drones that spelled J + V, as well as an incredible fireworks show before finishing the night with more dancing!

 

My husband designed all of the invitations, signage (both big and small), as well as the escort table representing quarter poles of Saratoga racetrack. It meant so much more that we did it all together.
My mother (MOB) had part of her 1983 wedding dress made into a robe for me to get ready in. Beyond sentimental and sweet. @Unboxthedress
We had a "spud" bar named after our puppy and filled with our favorite French fries for cocktail hour (curly, waffle, and steak cut!)
Advice Tori & Jason Would Like To Pass Along...
"Follow your own traditions - don't get hung up on what you are supposed to do or have seen at other weddings! There are no "rules". A wedding should be personal and reflect you as a couple - your stories, family values, shared interests and overall style. Your wedding is about the people and memories, don't sweat the small things."