ALICE & STEVE
---
Photos by
Elmtree Weddings
---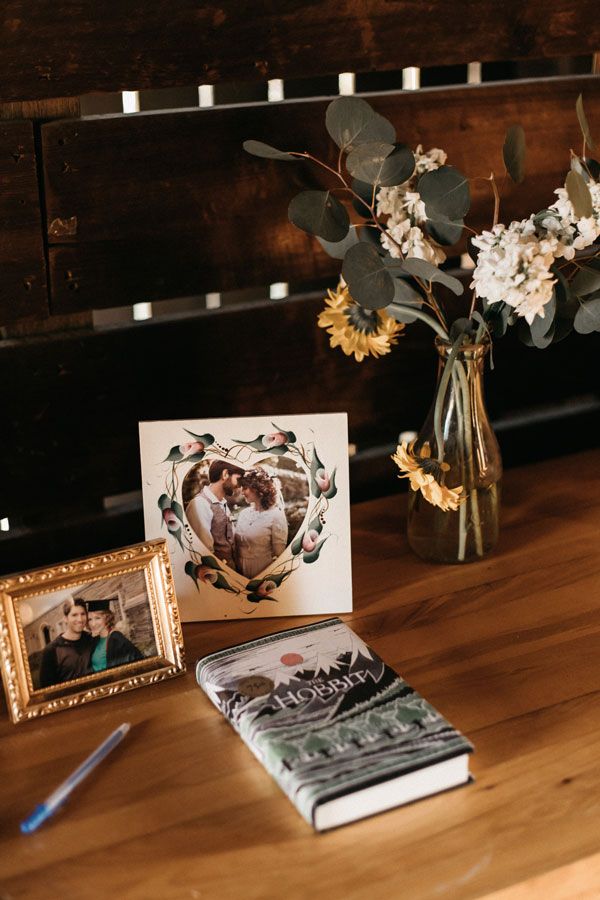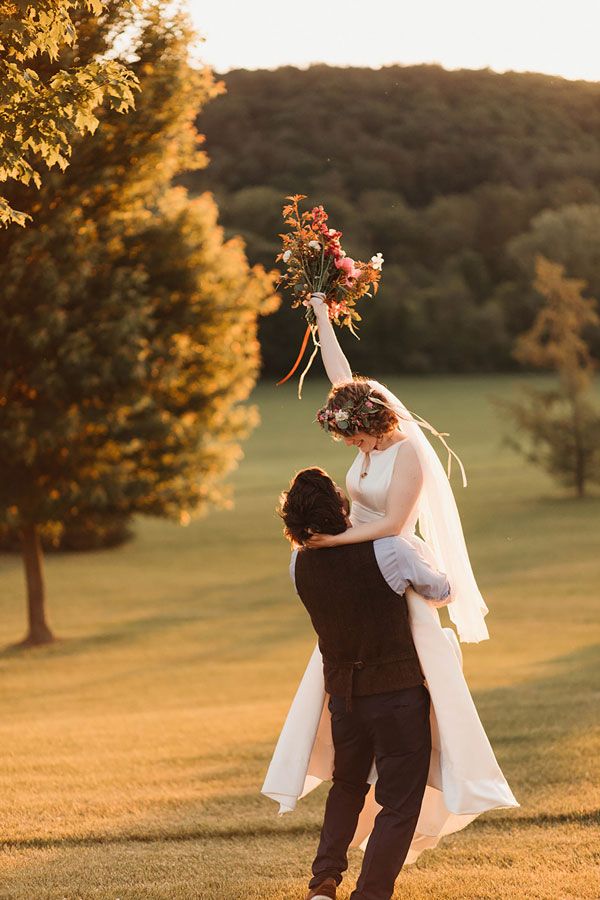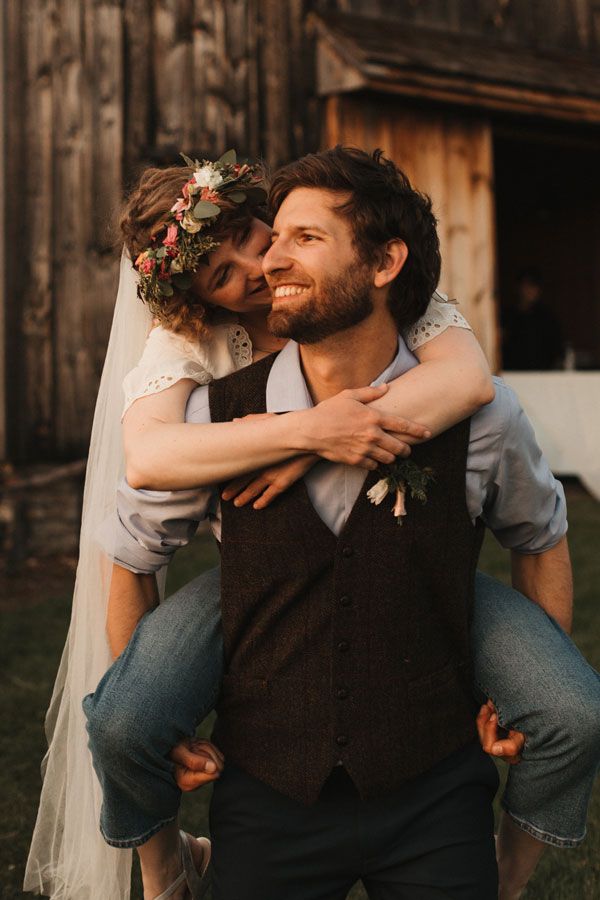 Our Story...
Steve and I grew up in Burnt Hills and we met in high school. We have been together for fourteen years, engaged for six, and now married for three. During that time, we have traveled the world, gone through college and graduate school, and moved across the county. 
Our wedding was initially scheduled for June of 2020, however we postponed out celebration at Nipmoose until 2022 and instead were married in a small backyard celebration before moving to Utah. 
In 2022 we flew back to New York to have our originally intended celebration with friends and family, many of whom we hadn't gotten to see before moving away. For all of these reasons our celebration at Nipmoose was very special; it was an incredibly joyous occasion to reunite with so many of our loved ones while being surrounded by a landscape that we both missed dearly while living out west. 
Our wedding inspiration was Bilbo Baggins' birthday party from the fellowship of the ring.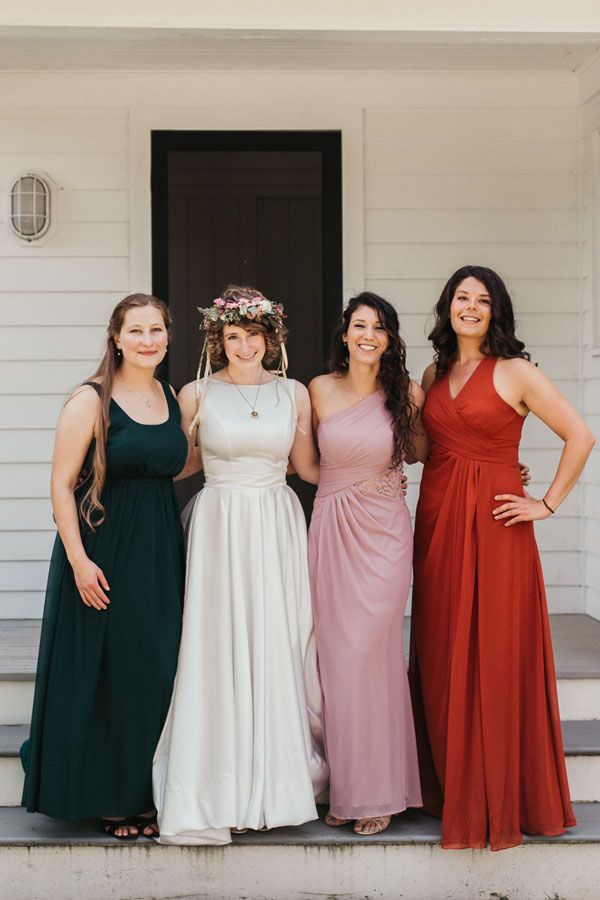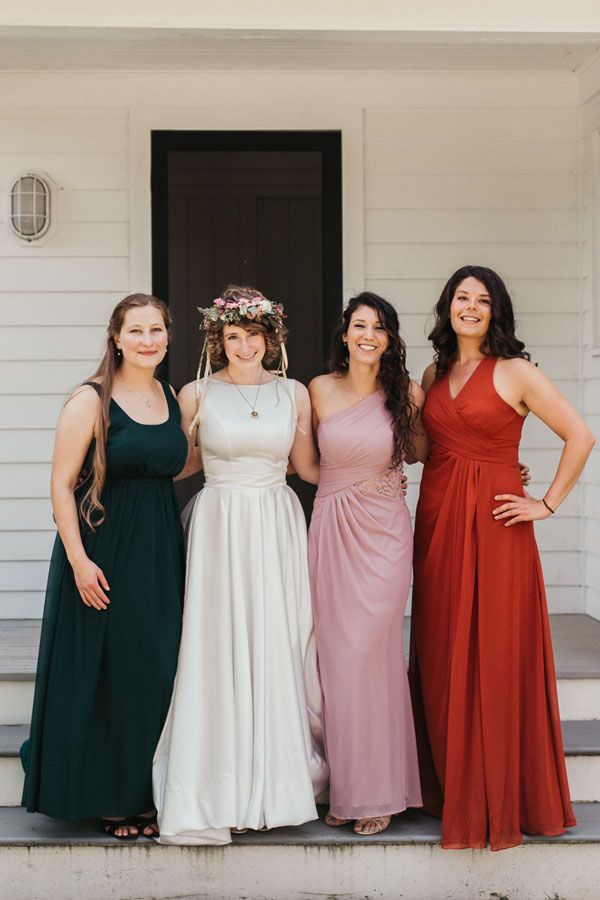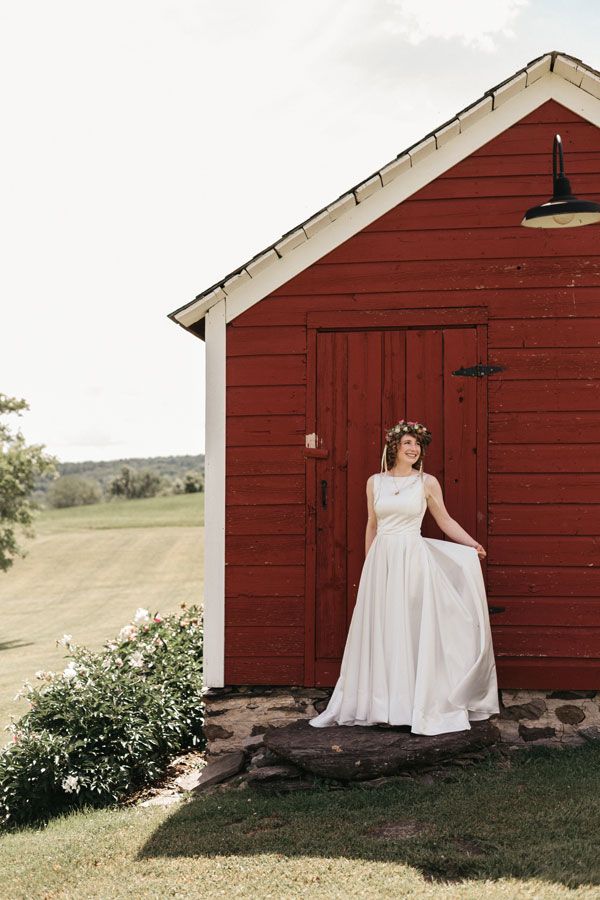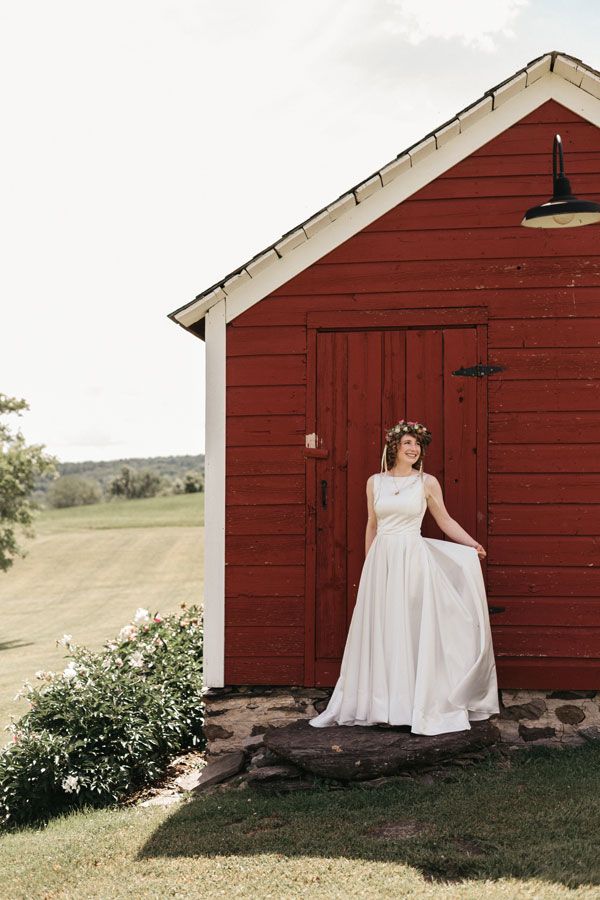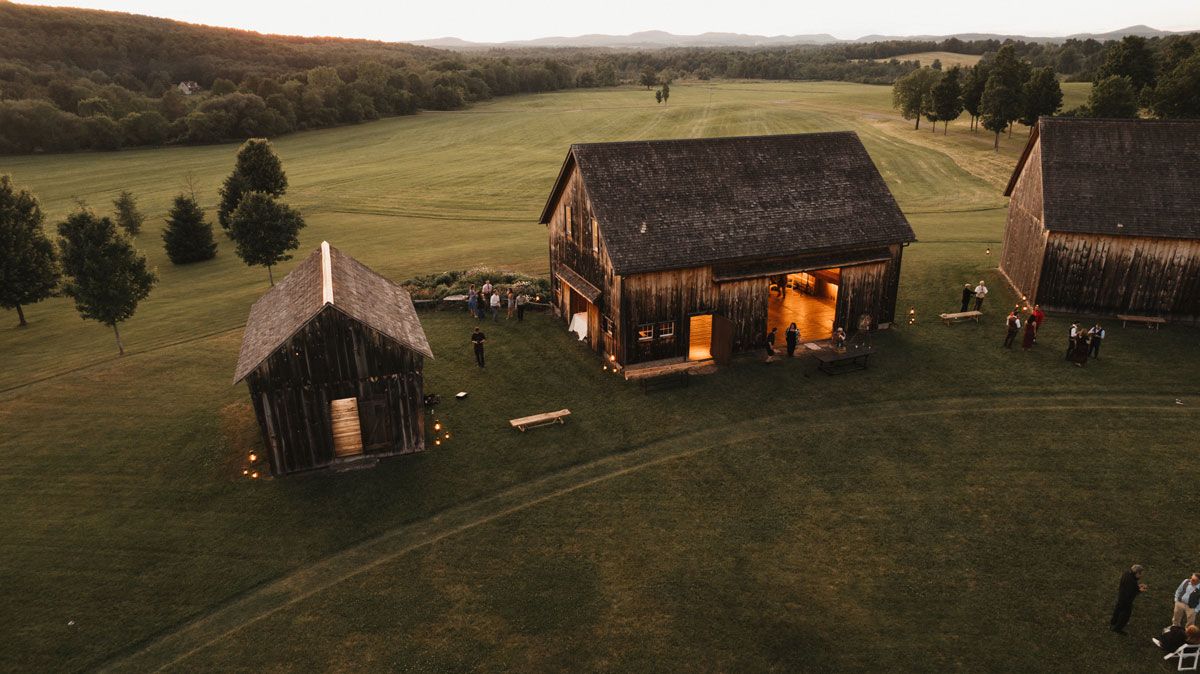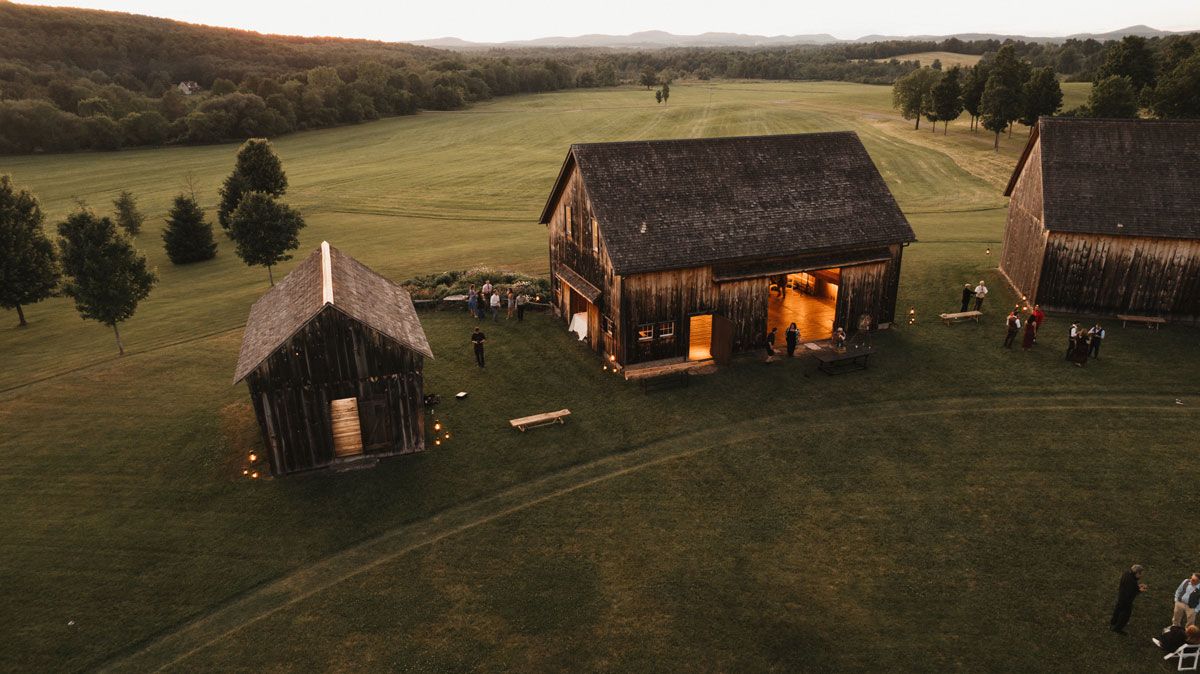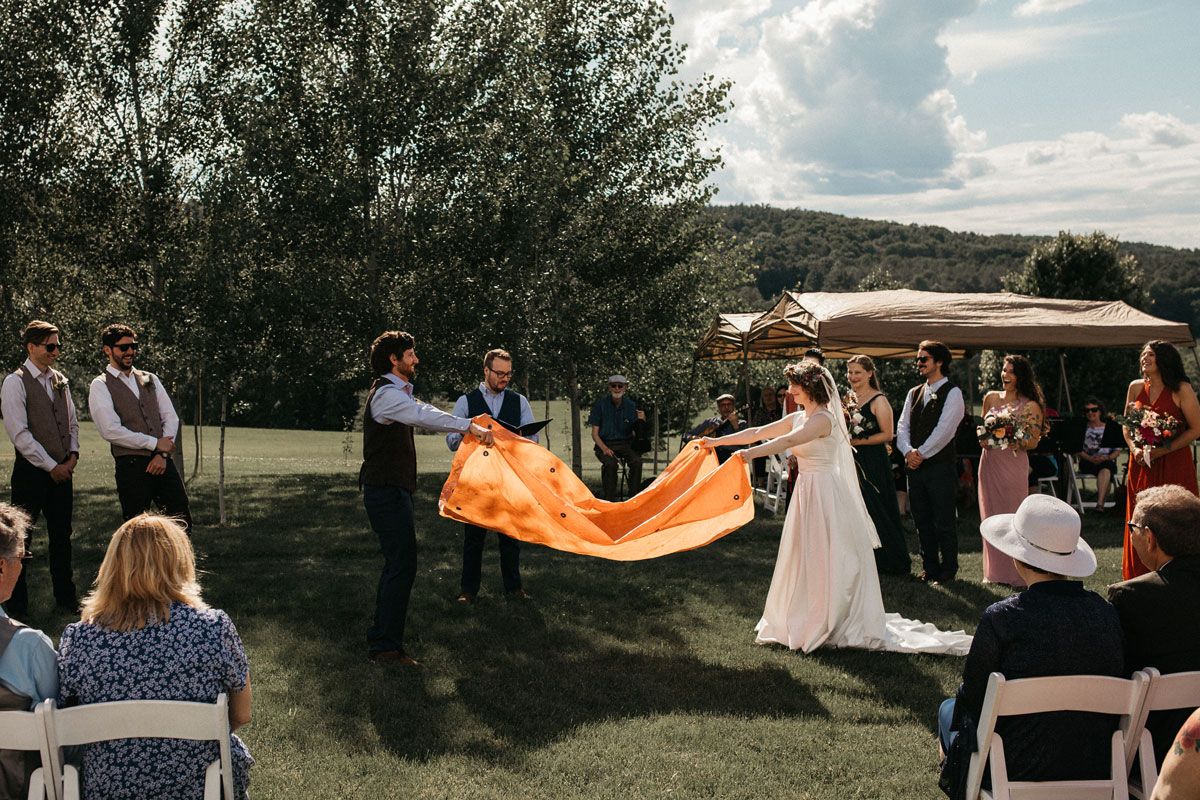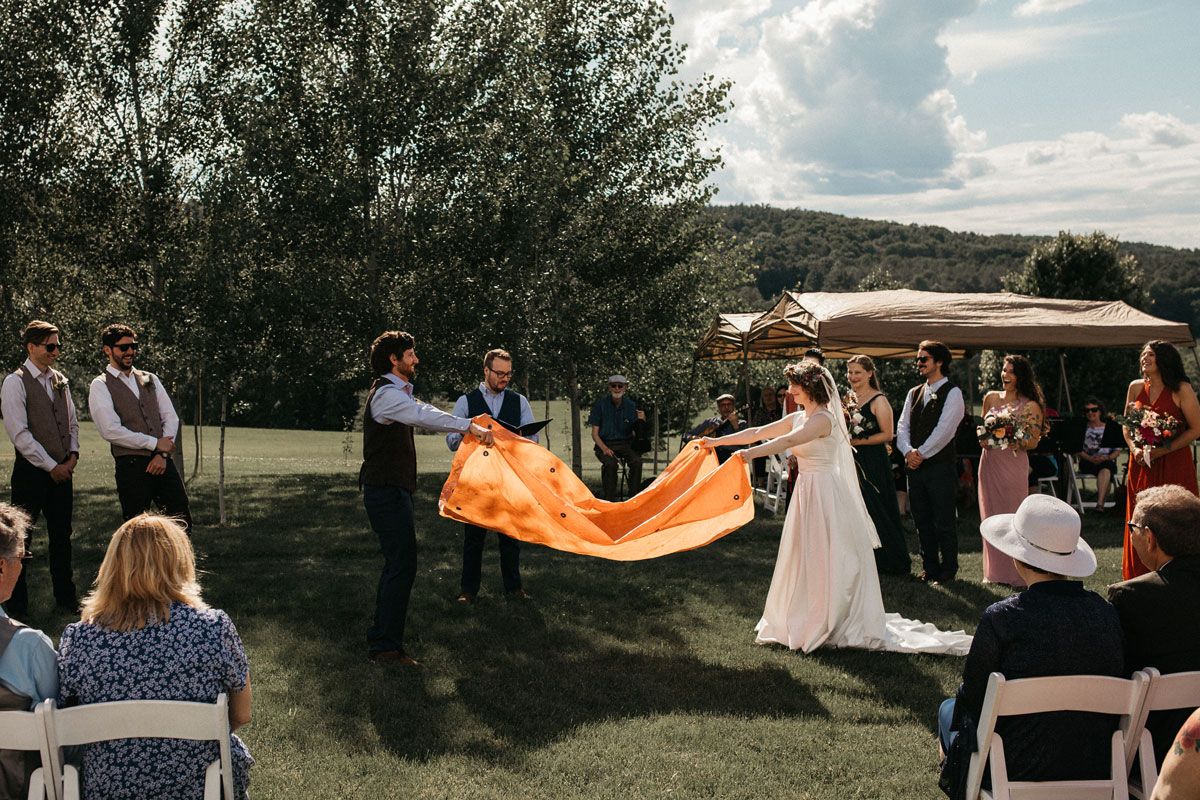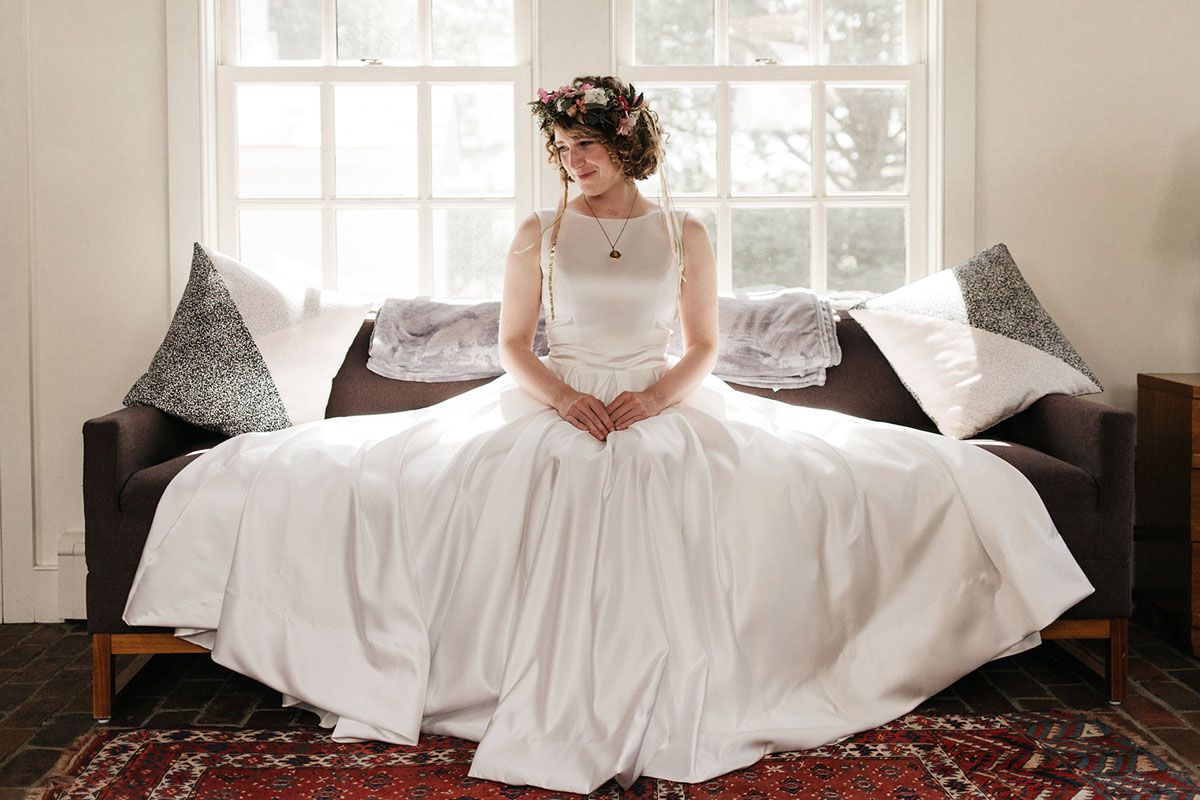 Advice 

to pass along...

 
Choose things that are meaningful to you- We didn't exchange rings but instead folded a tarp together; a little ritual we have done hundreds of times while camping and can do in the dark, in the rain or wind, or without speaking.
Special

 

touches...

 
After the ceremony all of our friends went and camped in a field and we stayed up dancing under the stars and cooked breakfast over a campfire the next day.
We chose to have square dancing at our wedding because at BH-BL in gym class K-12 we had learned to square dance. 
We had people sign a copy of The Hobbit, which will now forever be a family keepsake; we read a chapter each anniversary and get to see where guests signed.