EMILY & MATT
---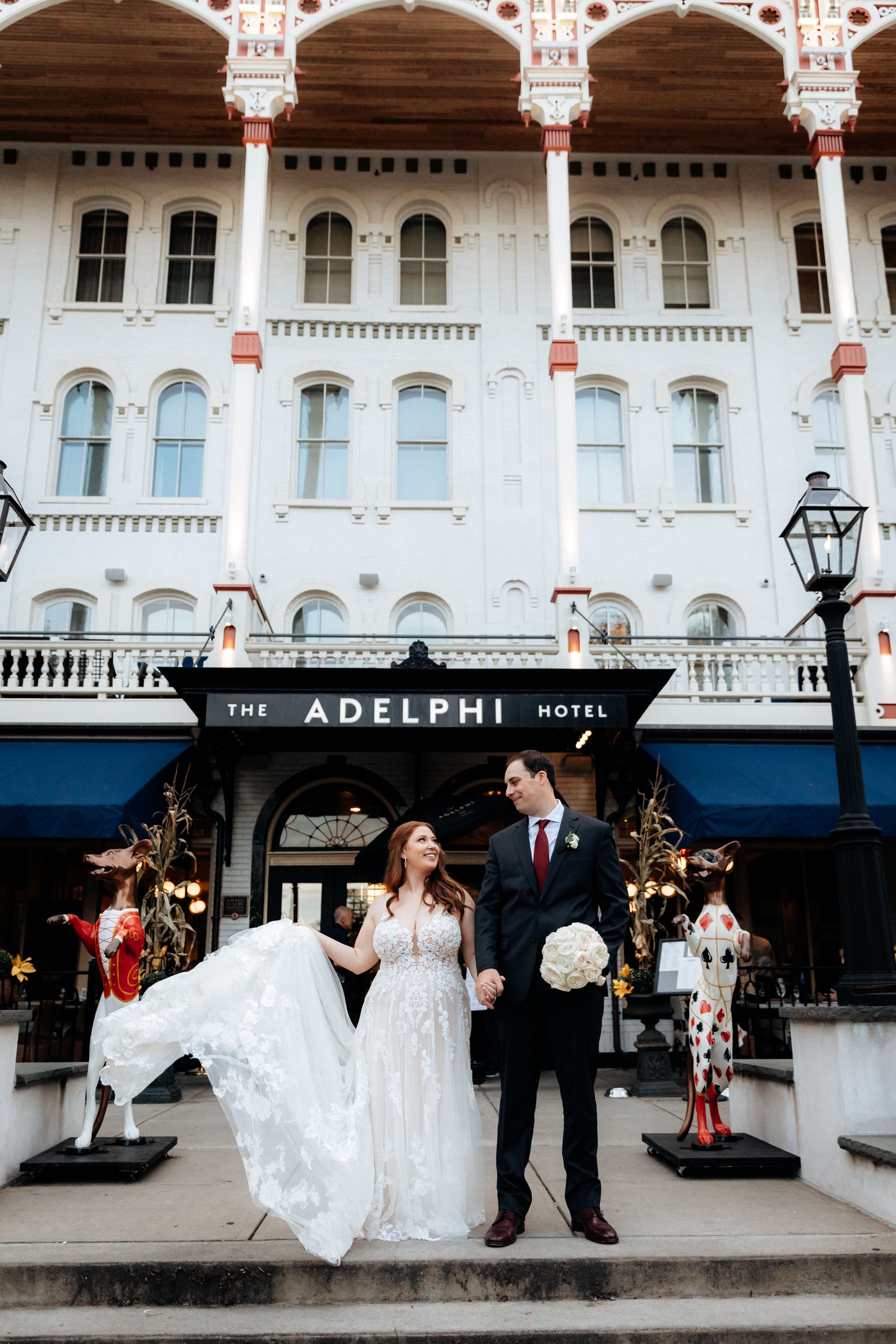 ---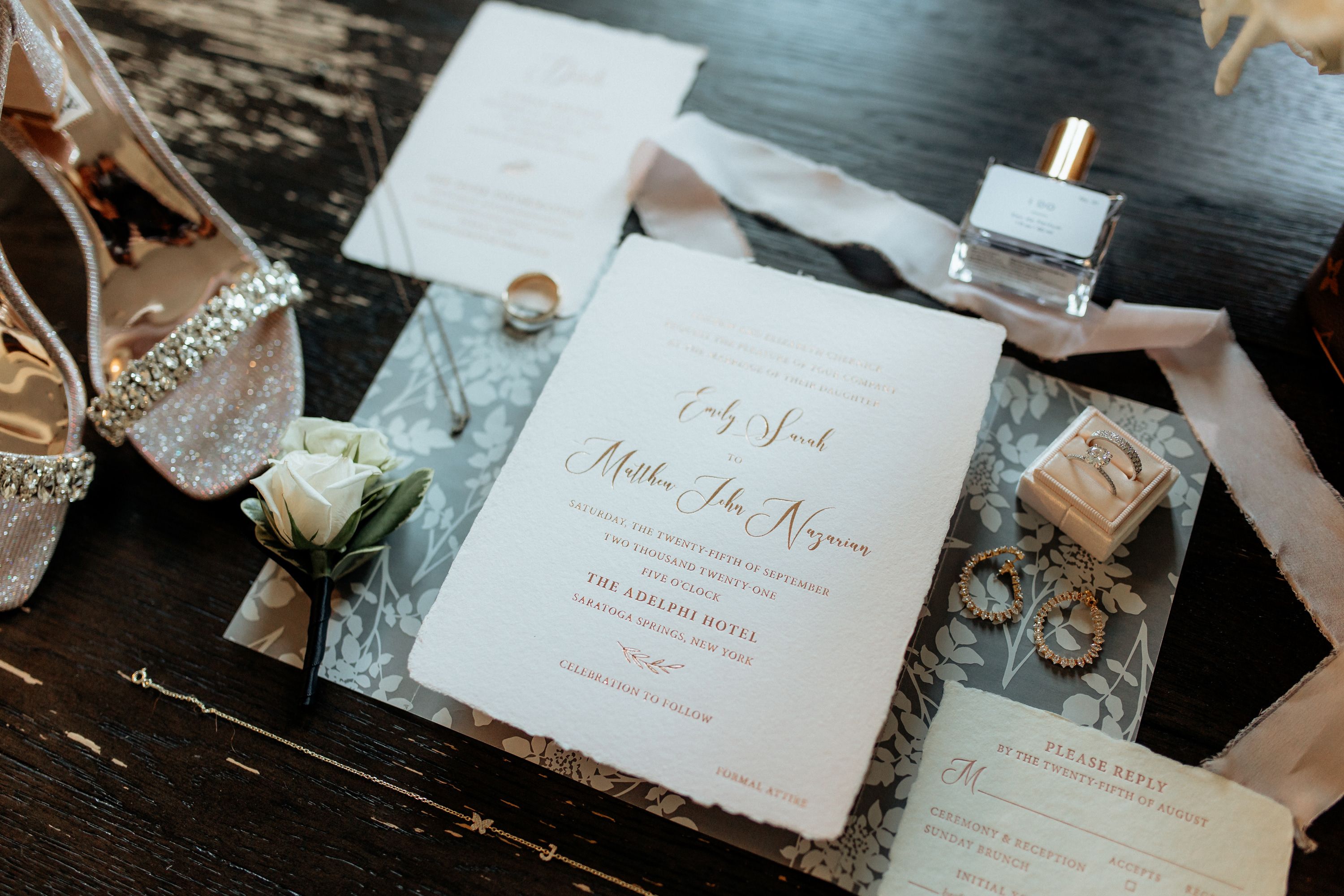 Matt and I met at Trinity College in Hartford, Connecticut, where Matt was a football coach, and I worked for a nonprofit. It made no sense that we shared an office, but we quickly became friends after Matt helped me with my fantasy football team. Eventually, Matt asked me out on a date, and I turned him down. It took two more asks and a fantasy football win, before I finally agreed.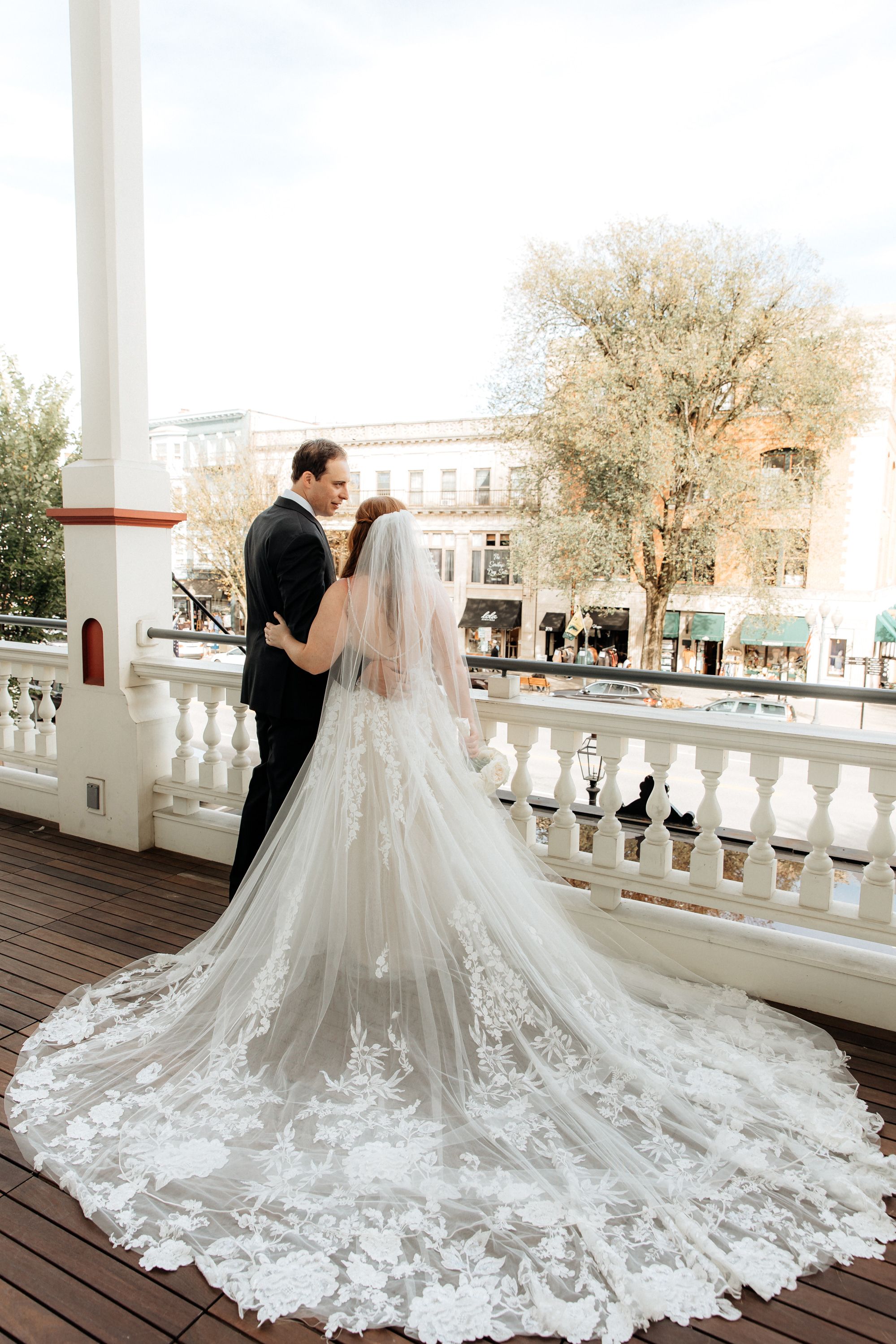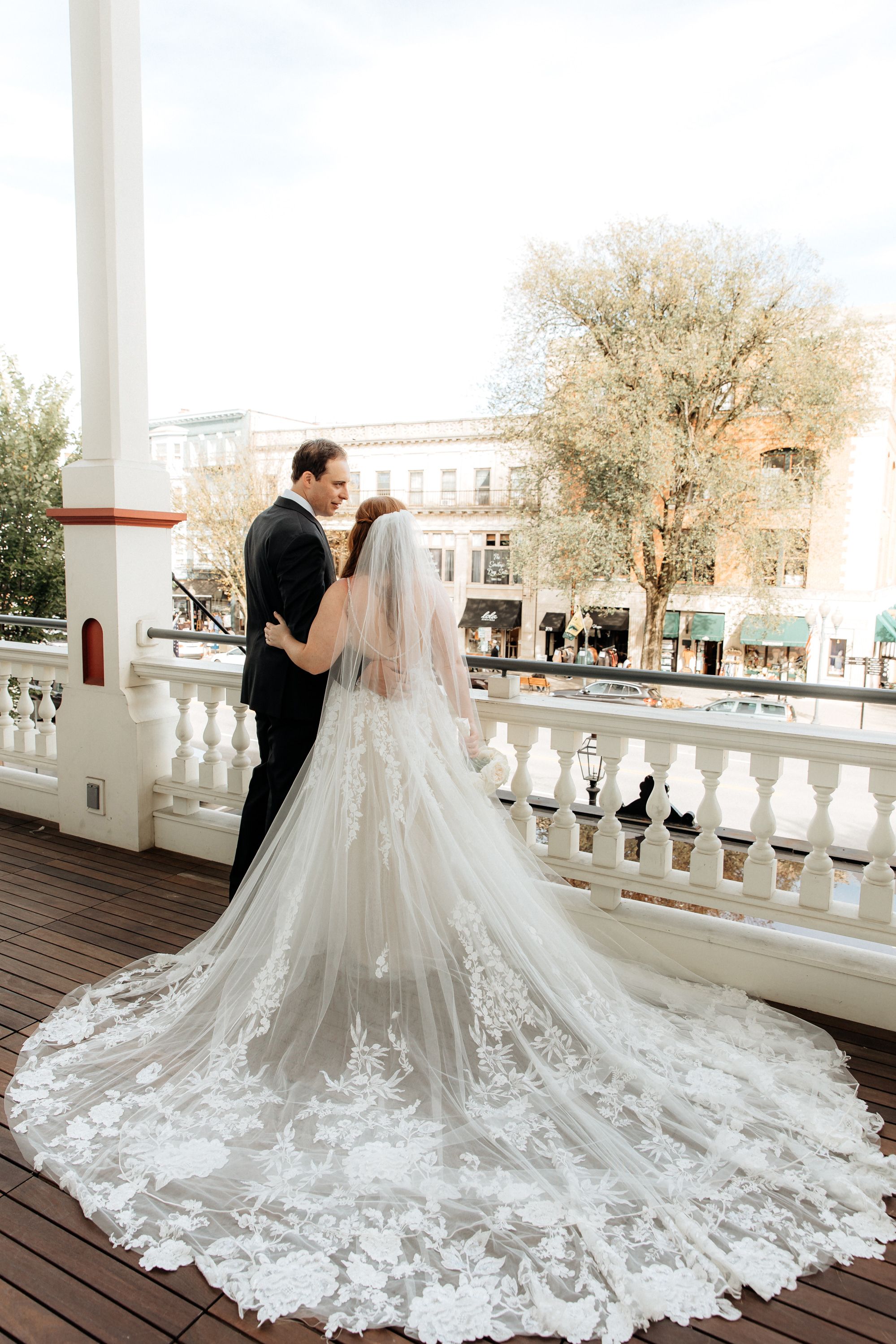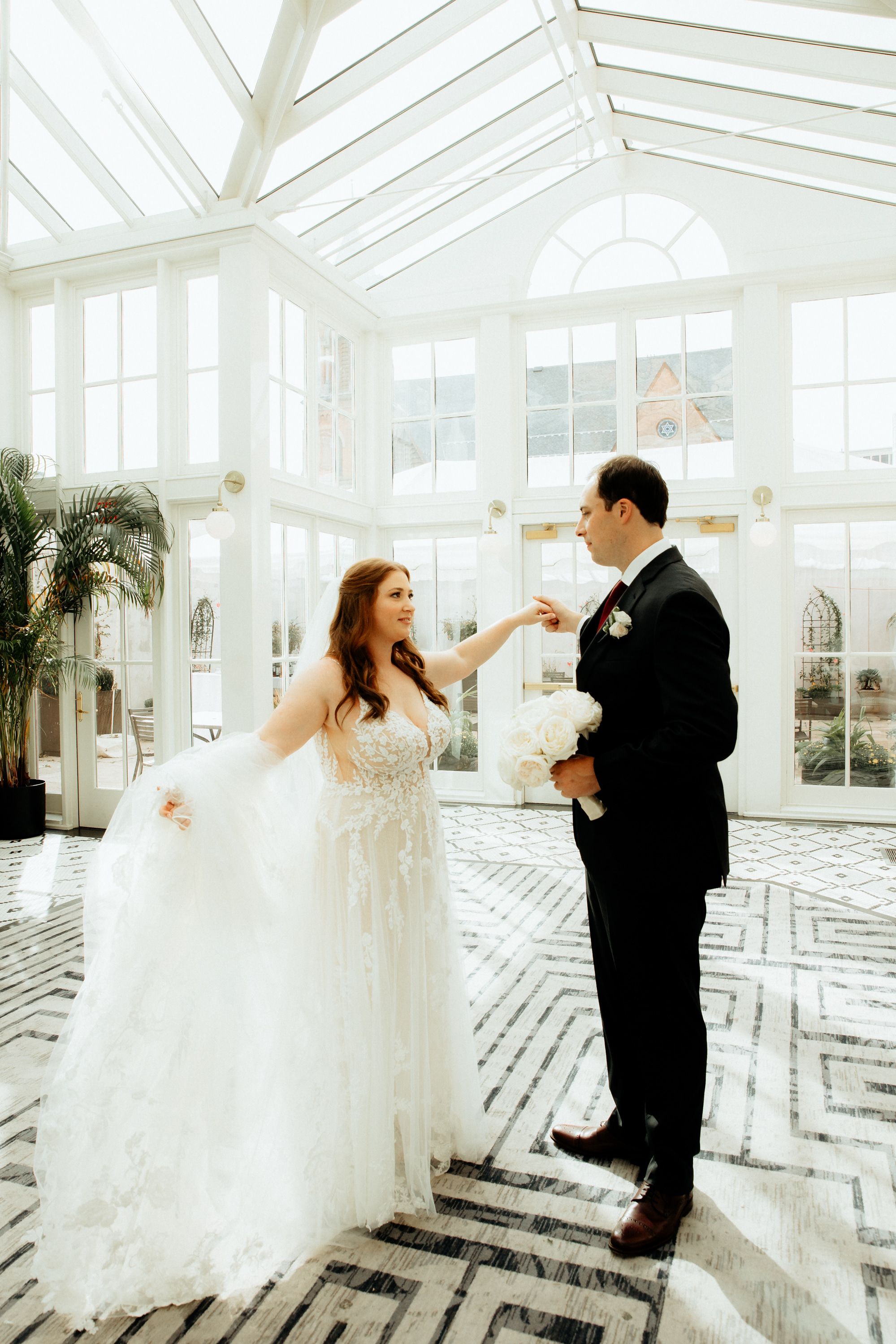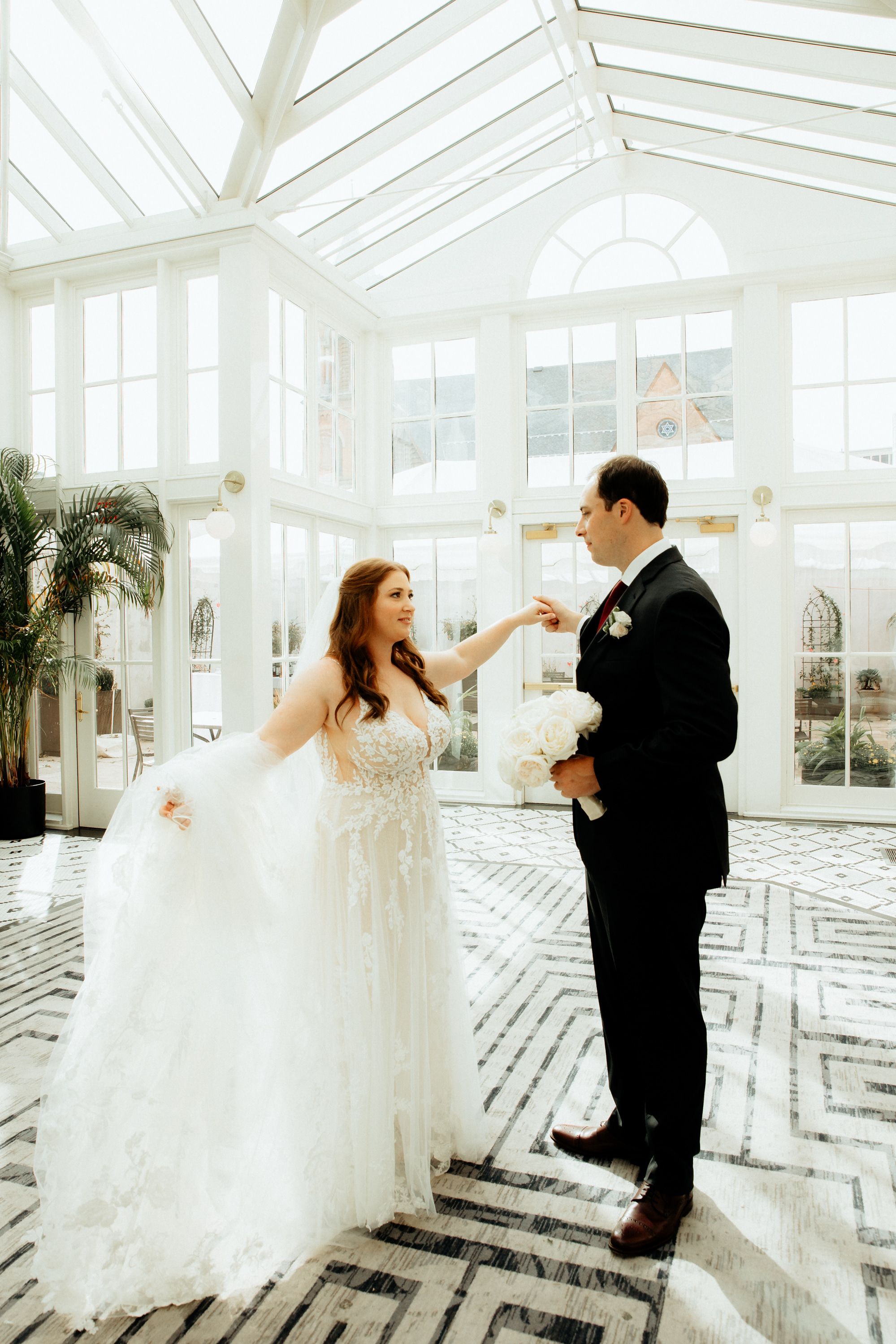 After our first date, we grew very close, spending a lot of time outside of work together. A year later, Matt moved back to Saratoga Springs. We continued to be great friends and spoke to each other every day. One weekend Matt invited me to Saratoga, where I fell in love with the city, and we fell in love with each other. We remained long distance for many years and spent most weekends in Saratoga.
The first time Matt took me to downtown Saratoga I remember seeing the Adelphi and thinking we should get married there. Four years after that first trip, Matt proposed on a snowy evening in Saratoga State Park. I had always wanted a winter wedding, and Matt knew how much I would love a snowy engagement. It was the perfect location, considering we love to explore and walk around the park most weekends.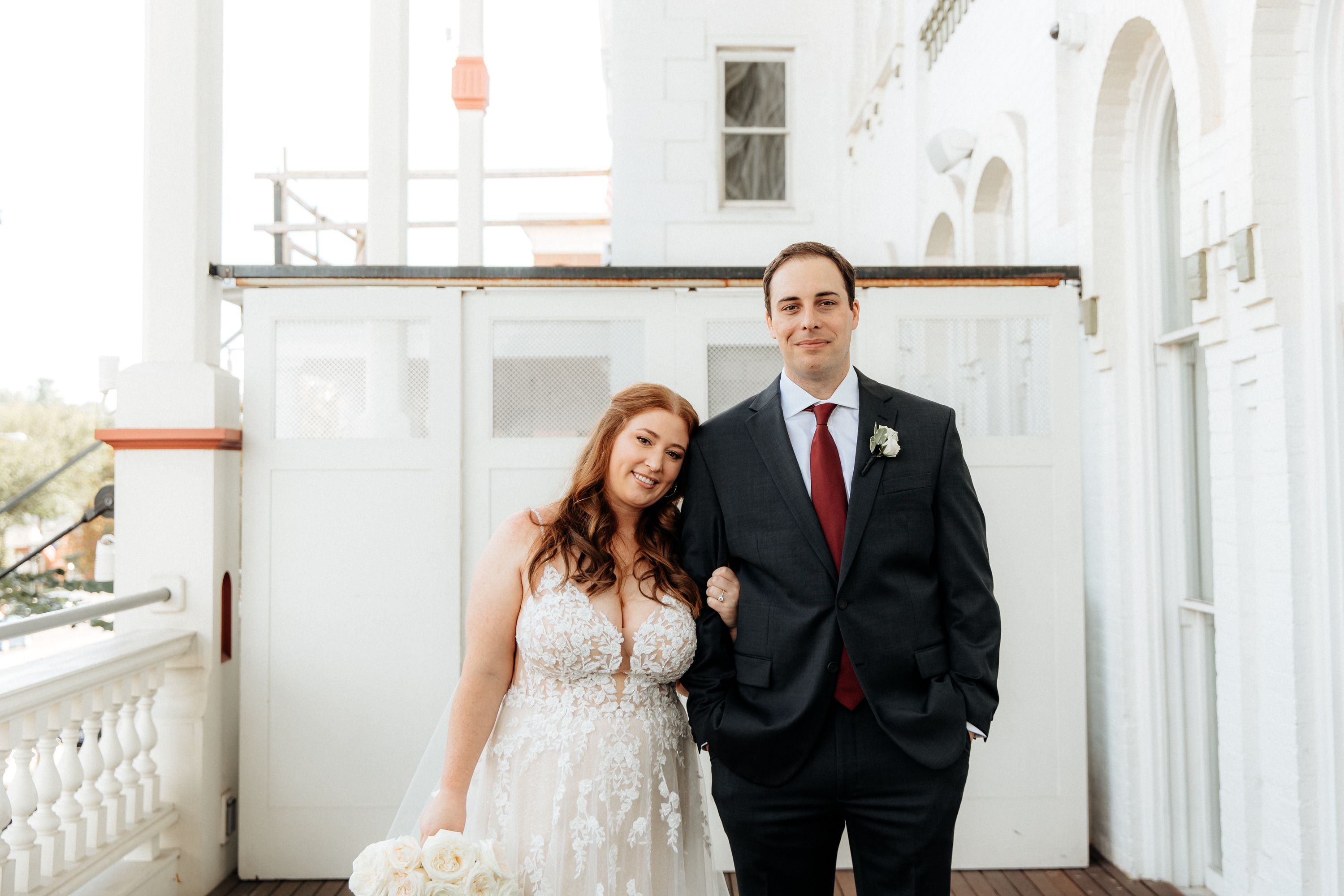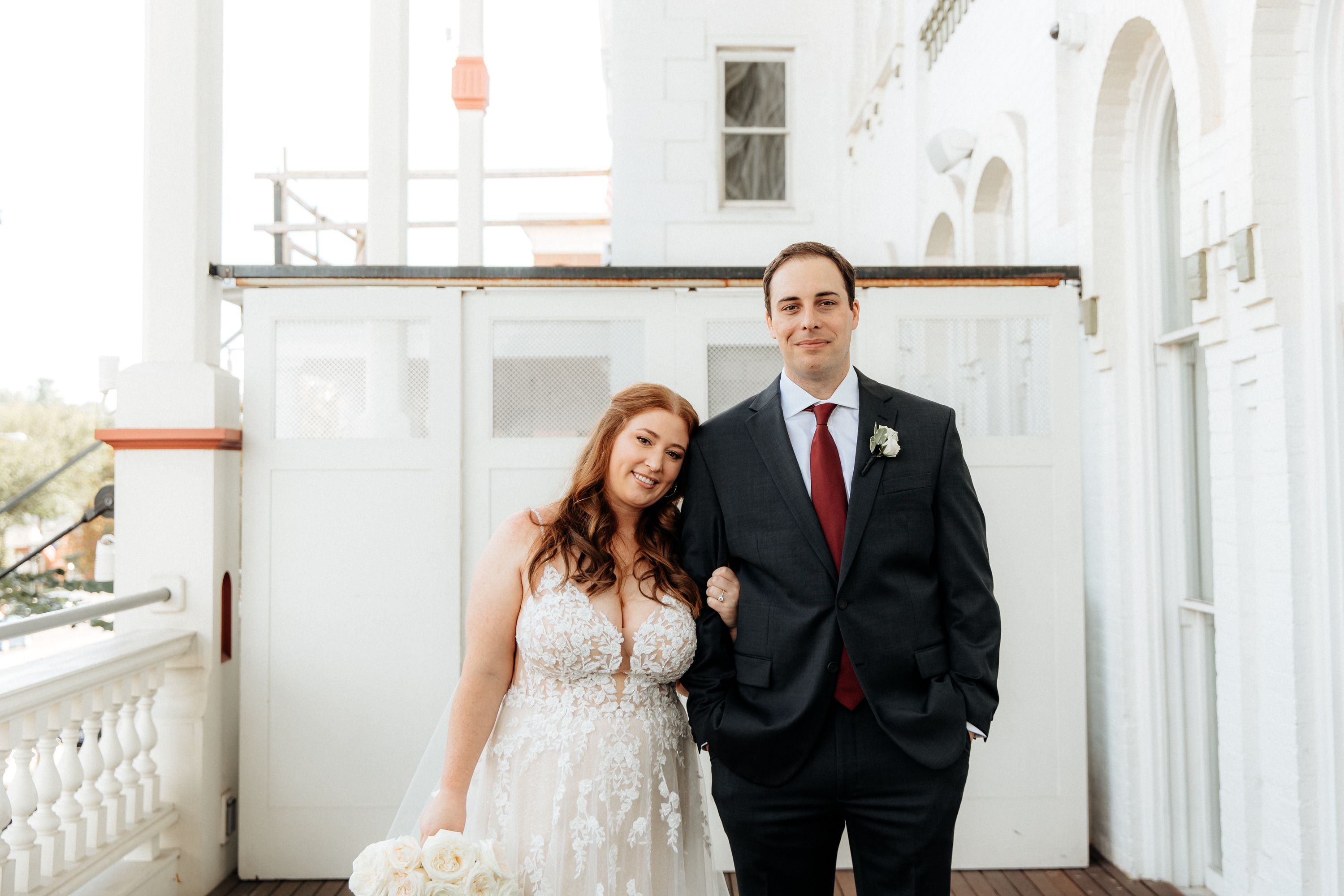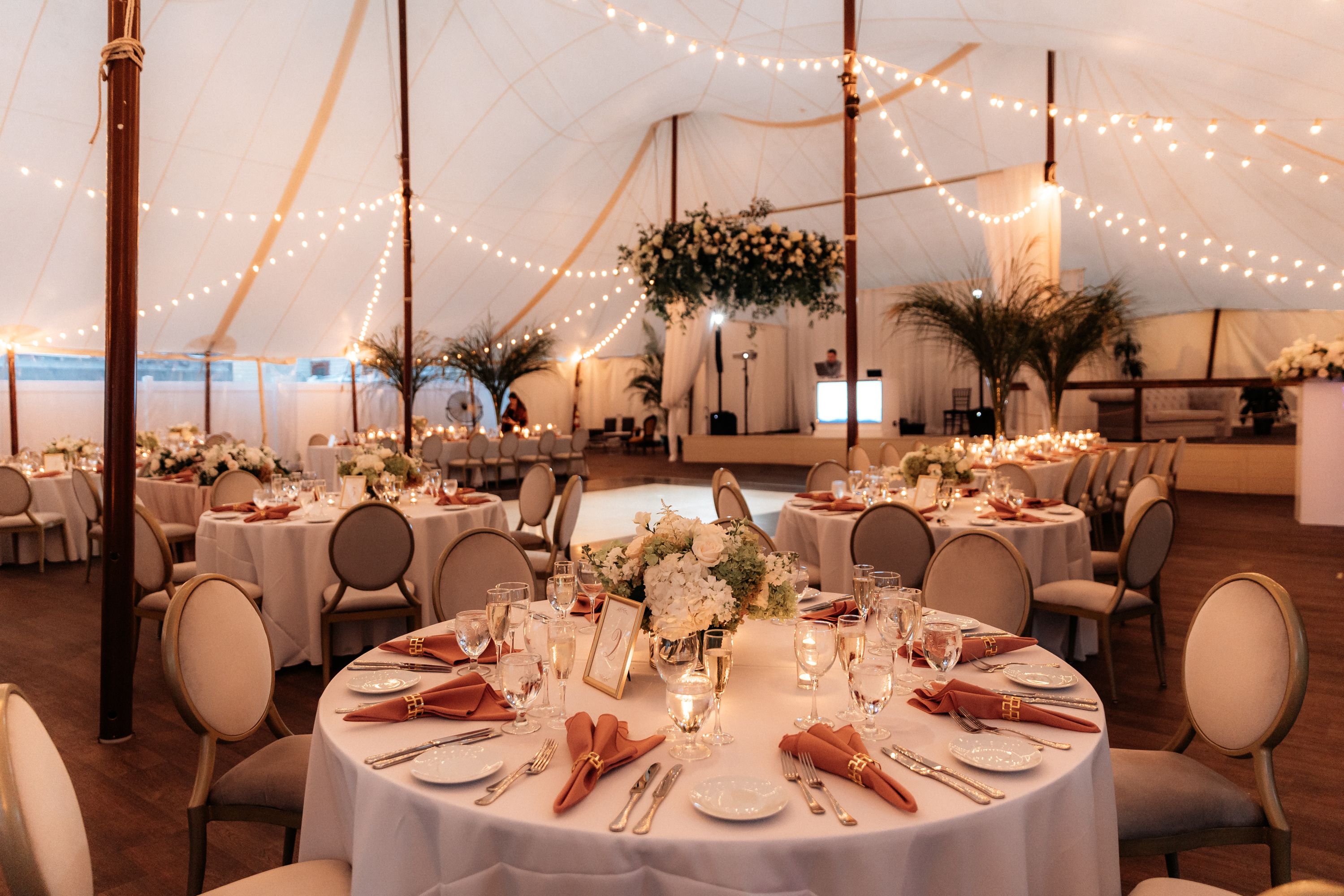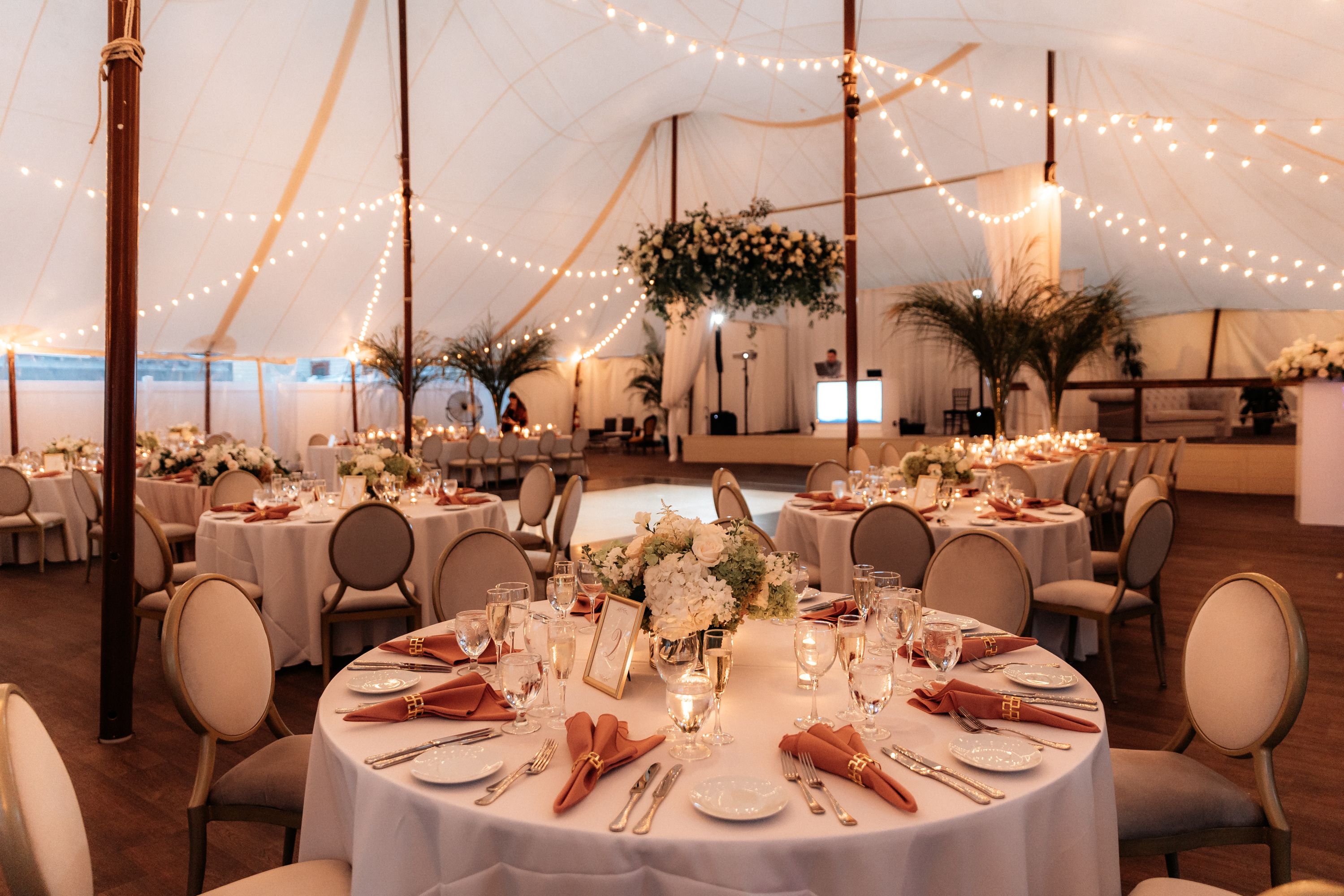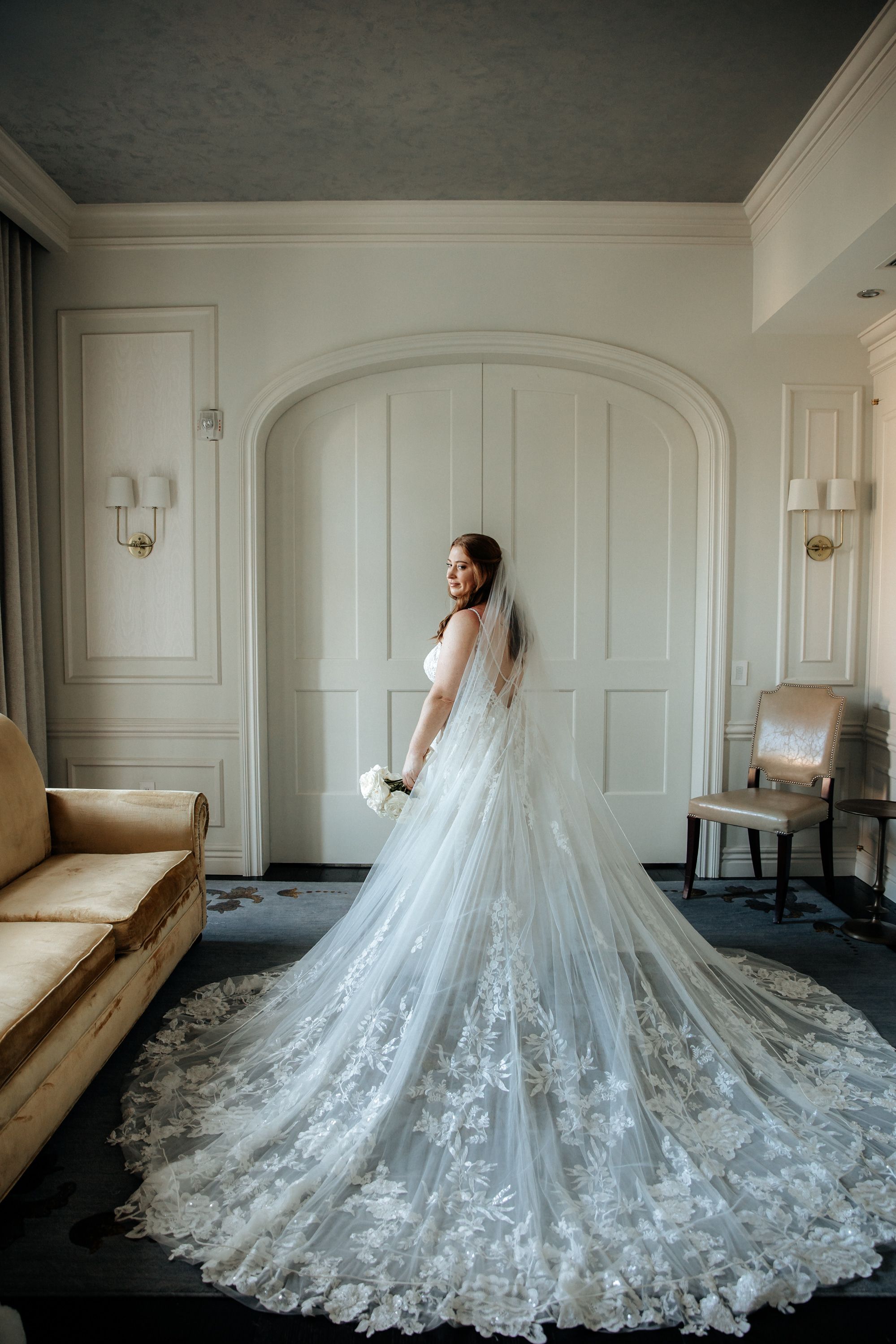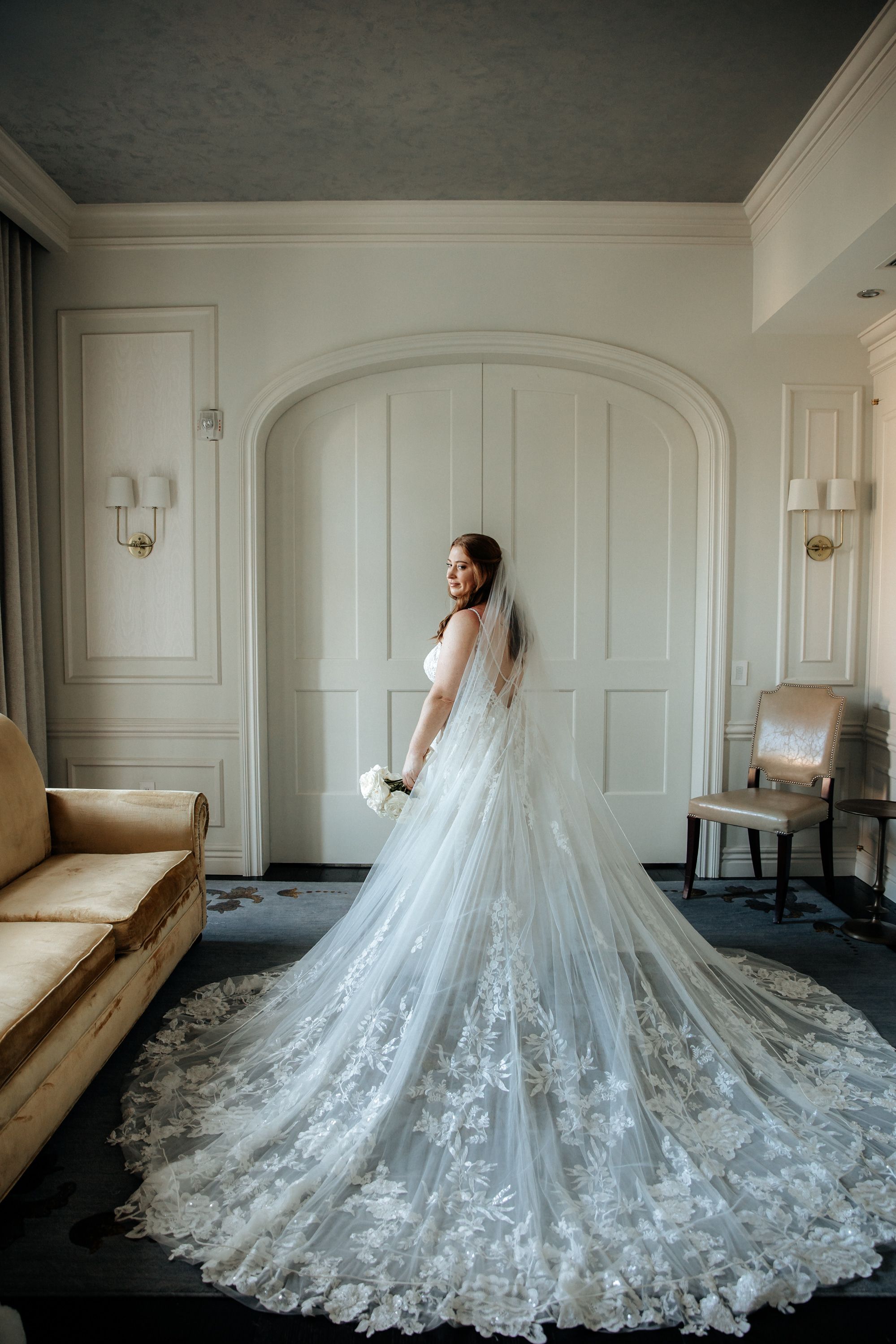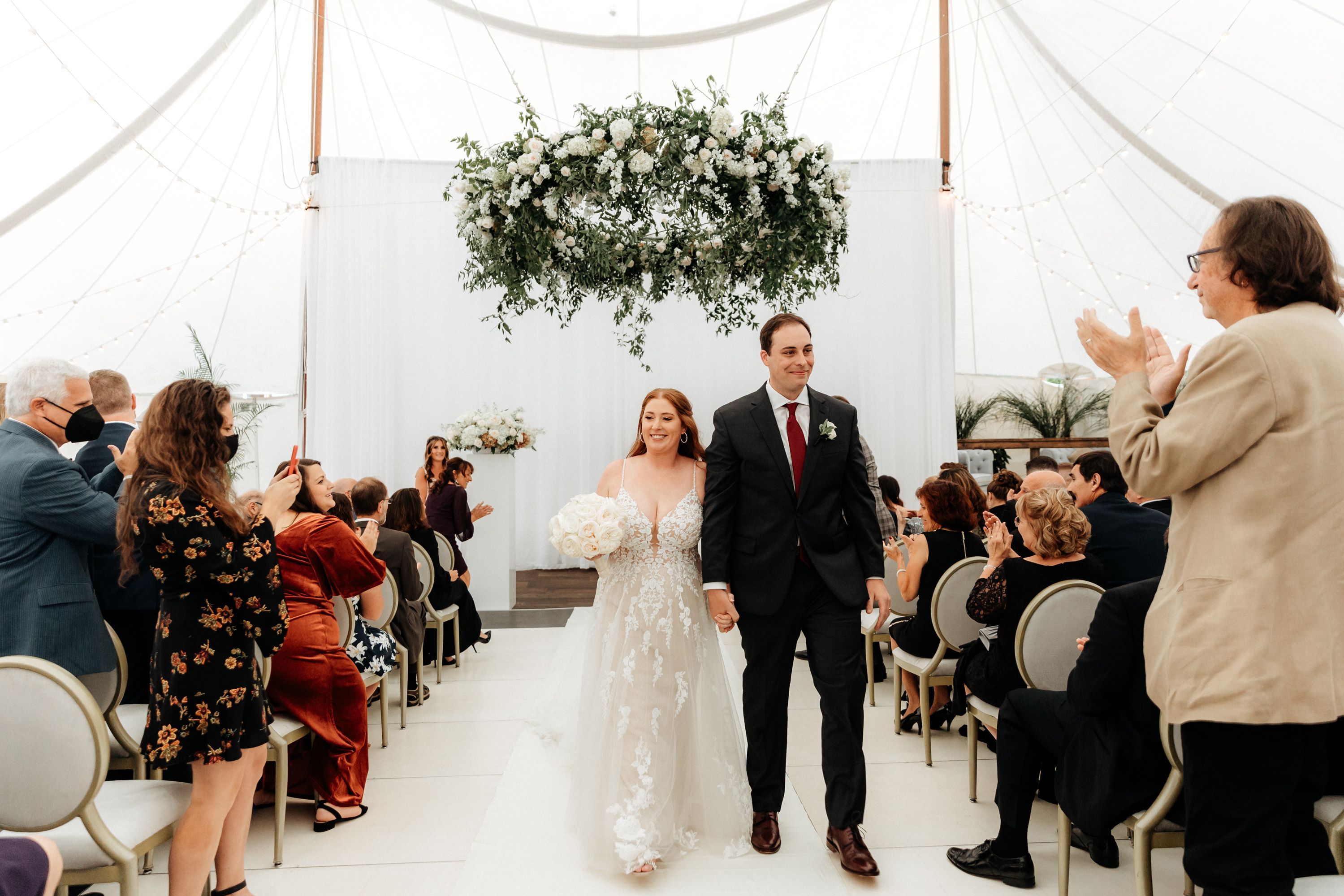 We decided on Saratoga because most of my friends and family lived all over, and we thought it would be the perfect "Destination Wedding" location. The first place we booked (of course!) was the Adelphi Hotel! We were very lucky and got all the vendors we wanted. Everyone was amazing and made our wedding exactly how we envisioned it. Thanks to our vendors, I had zero stress the day of my wedding, and everything ran smoothly. I will be forever grateful, as I could not have picked a better team of people to make our wedding dreams come true!