LISA & ETHAN
---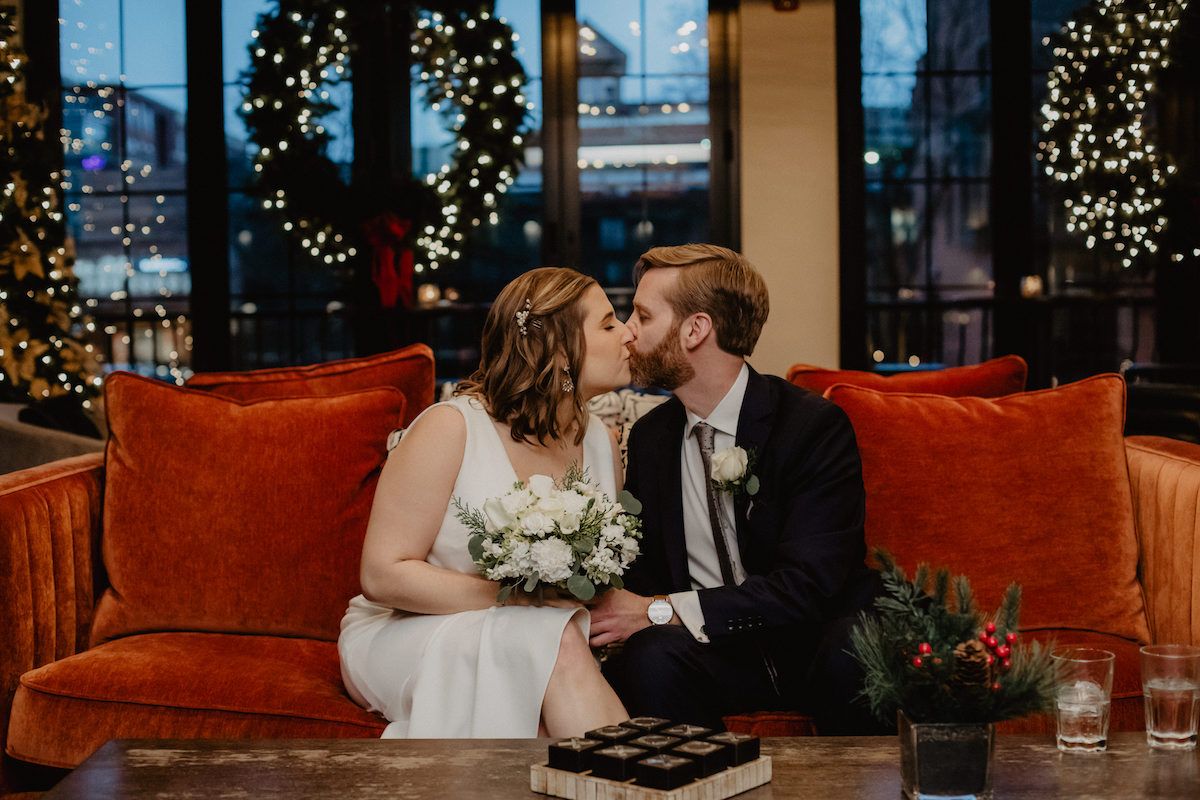 ---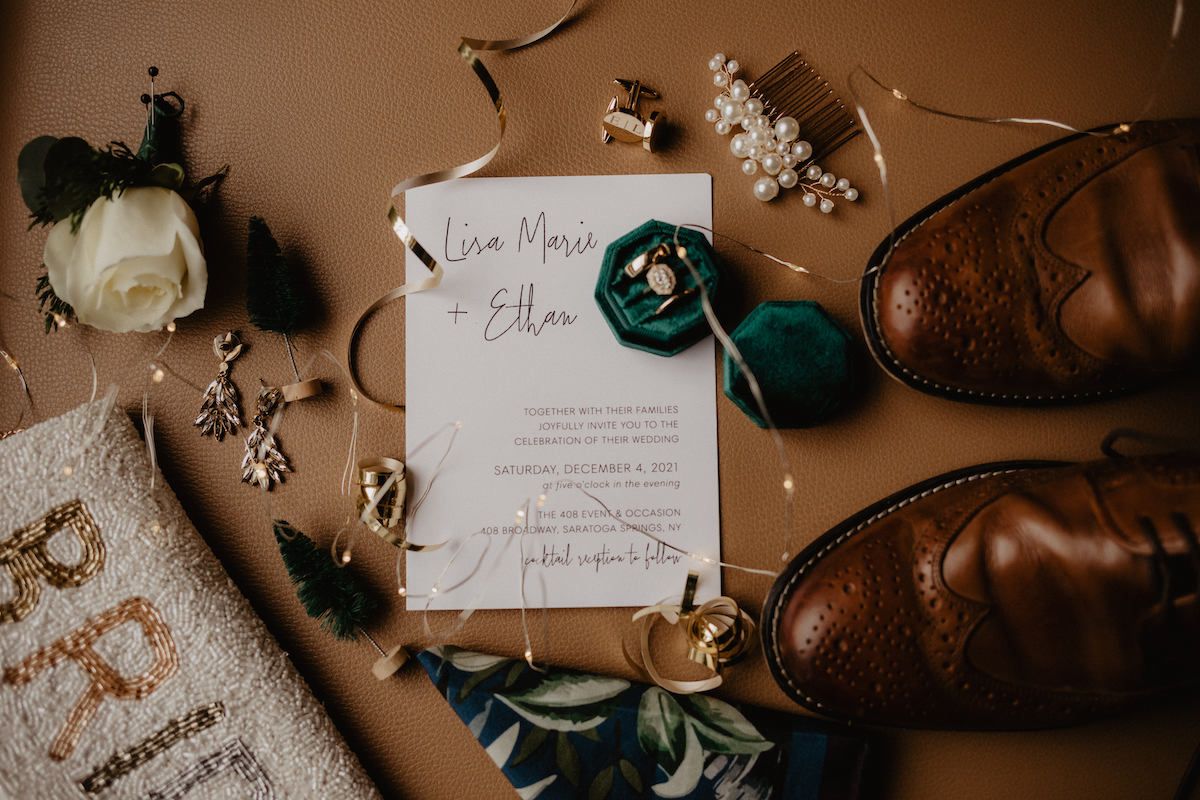 Ethan and I met in February 2018, and had our first date on February 13th (I know, day before Valentine's Day?) It turns out I had no reason to be nervous; Ethan was so smitten he said he wanted to see me the next day too, completely ignoring the holiday.  From that point on we were pretty much a done deal. After 2.5 years of firsts- first time camping, first vacation, our first apartment together in Saratoga and many others in between- we got engaged in November 2020.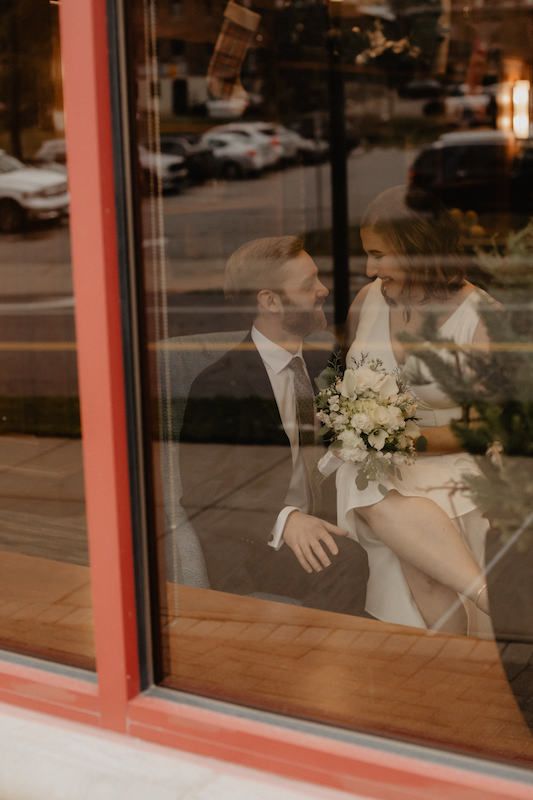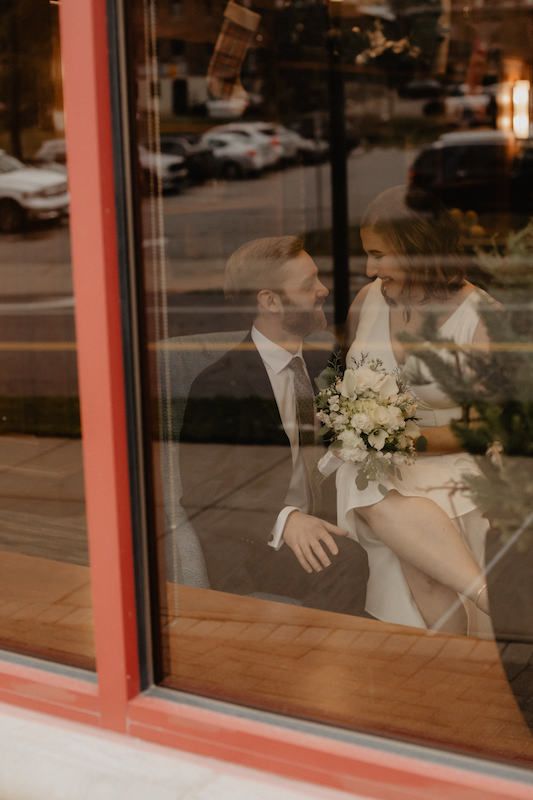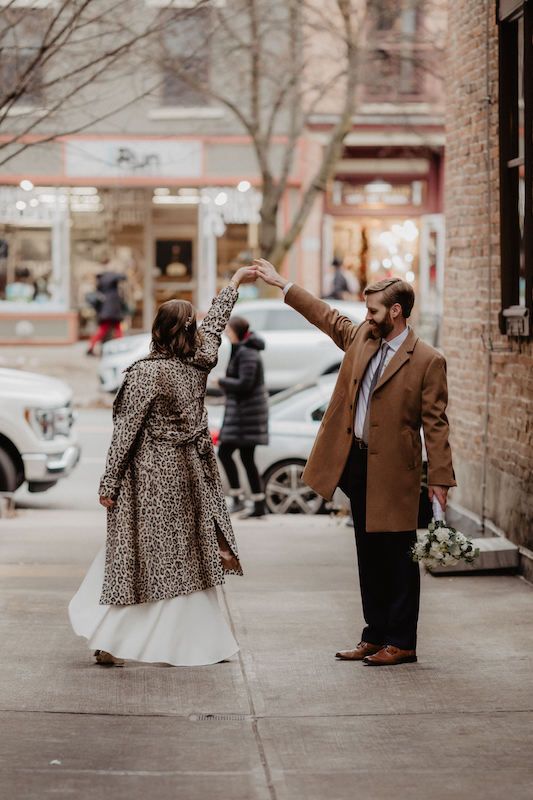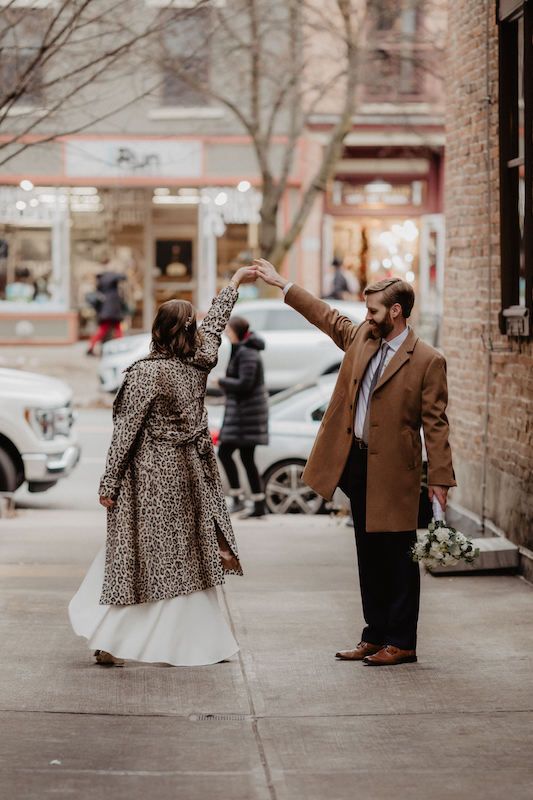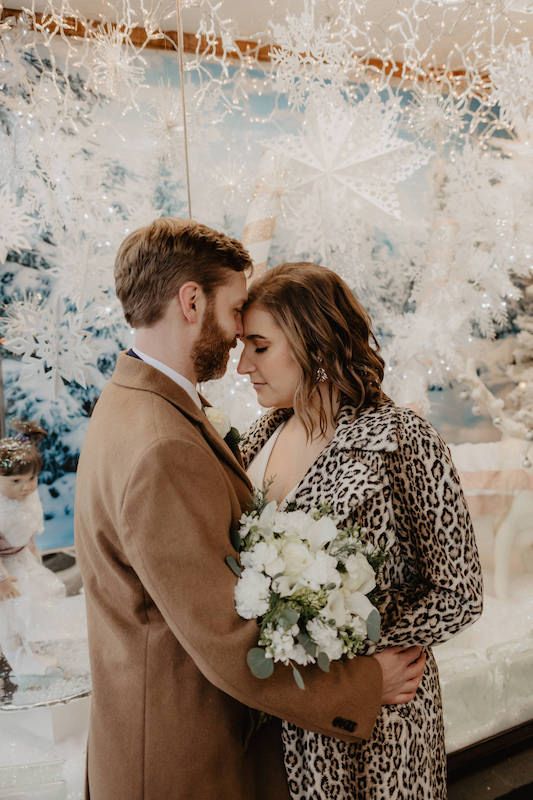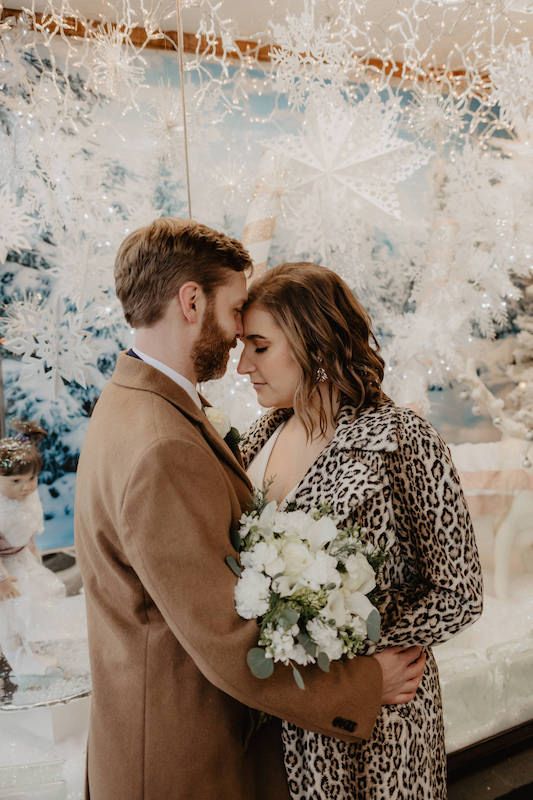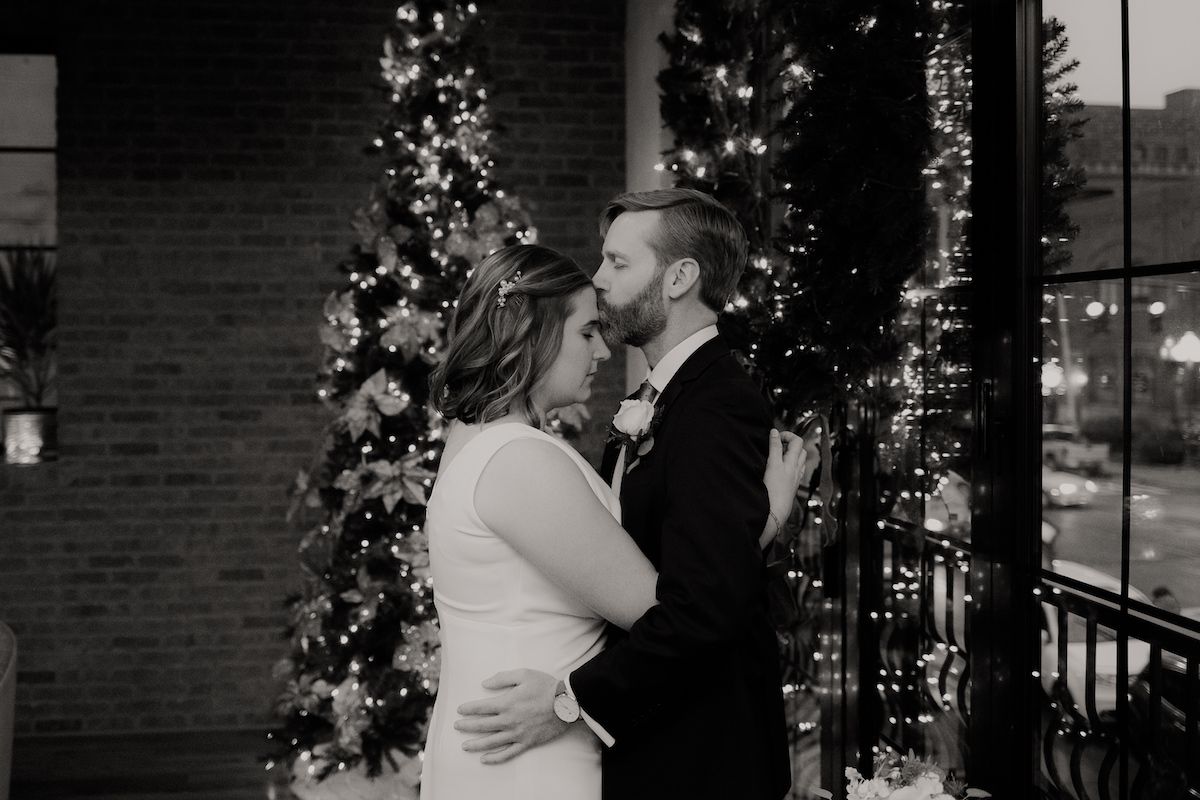 Initially we had a slow start to wedding planning. We were intimated by all the options, decisions, and expectations. Eventually we came across The 408 Event and Occasion space located right in downtown Saratoga Springs, less than a mile from our apartment and all of our favorite places. We toured the venue and immediately knew this was where we should get married. It had everything we were looking for, a contemporary and intimate setting and the perfect location.  We wanted our day to be to true to us, and most importantly wanted to throw a great party that just happened to have a wedding take place in the middle of it. We worked with The 408 to plan our December wedding as a cocktail reception, opting for passed hors d'oeuvres, charcuterie boards and various dinner stations instead of a sit down meal.  The groom curated the perfect playlist that allowed for both mingling and dancing. We still listen to it today to bring us right back to The 408 and our special night.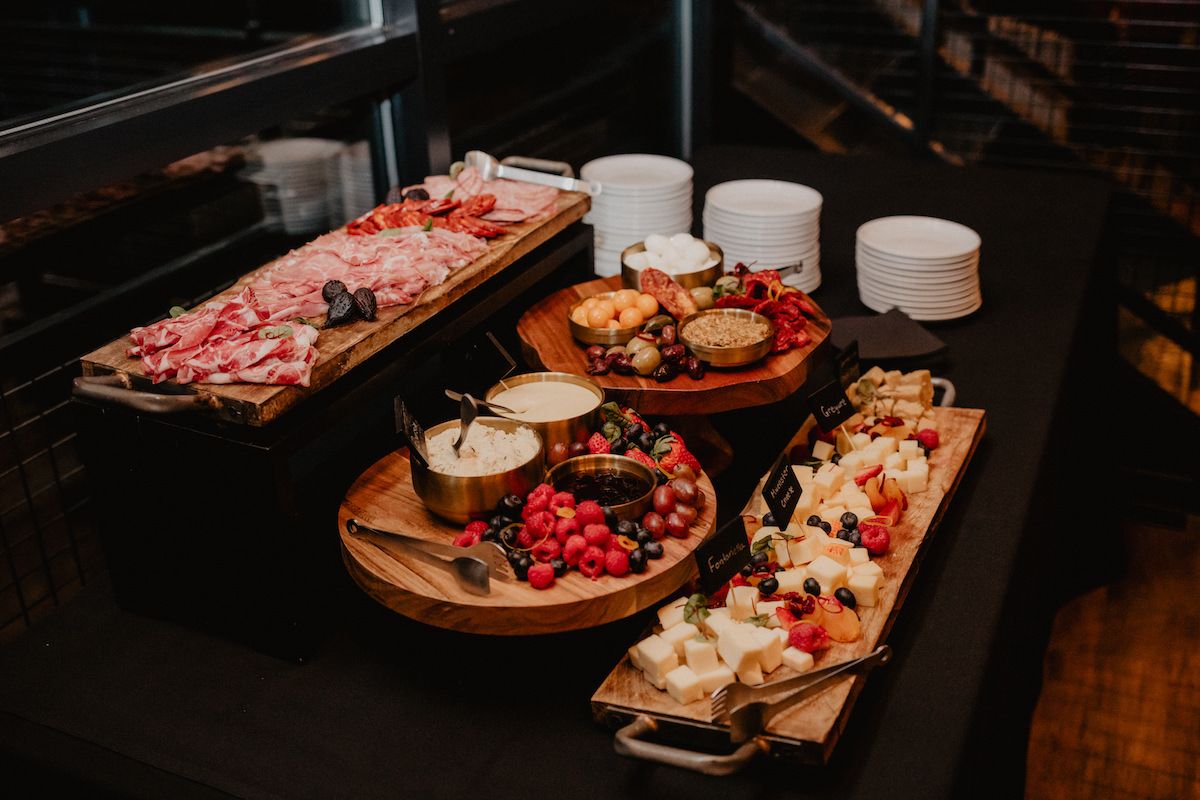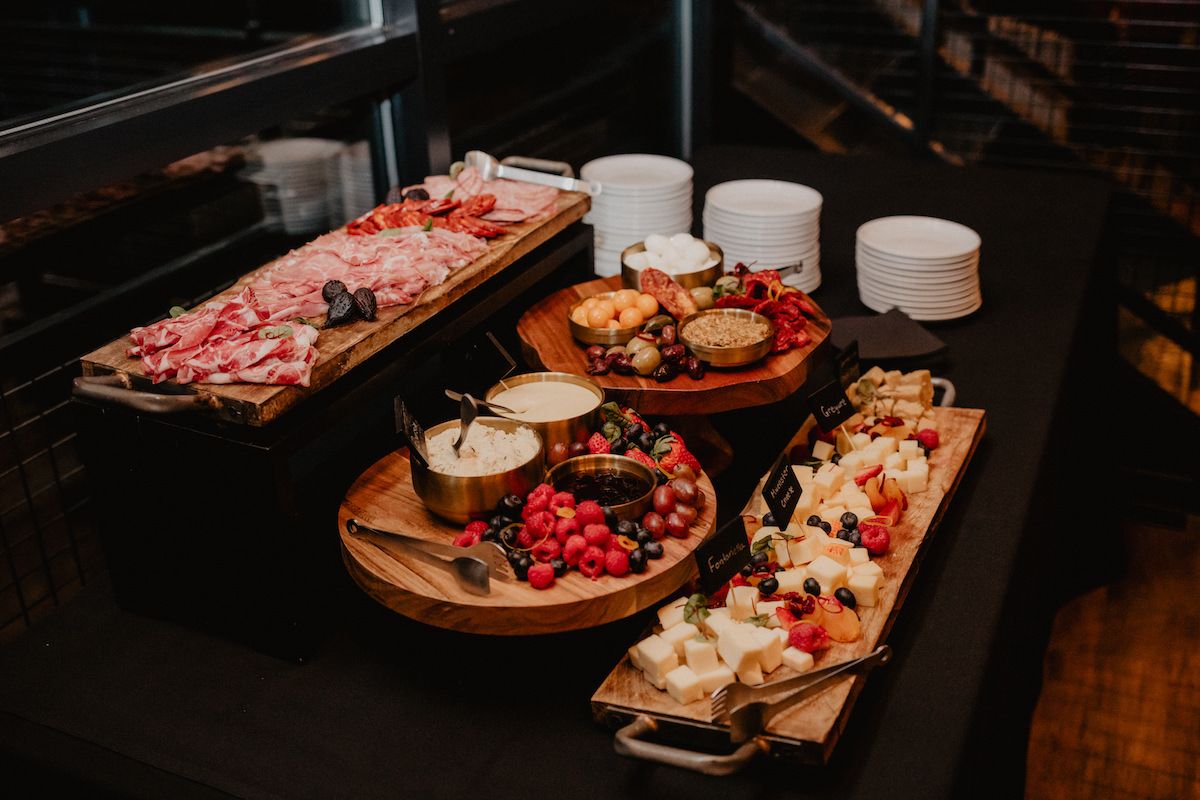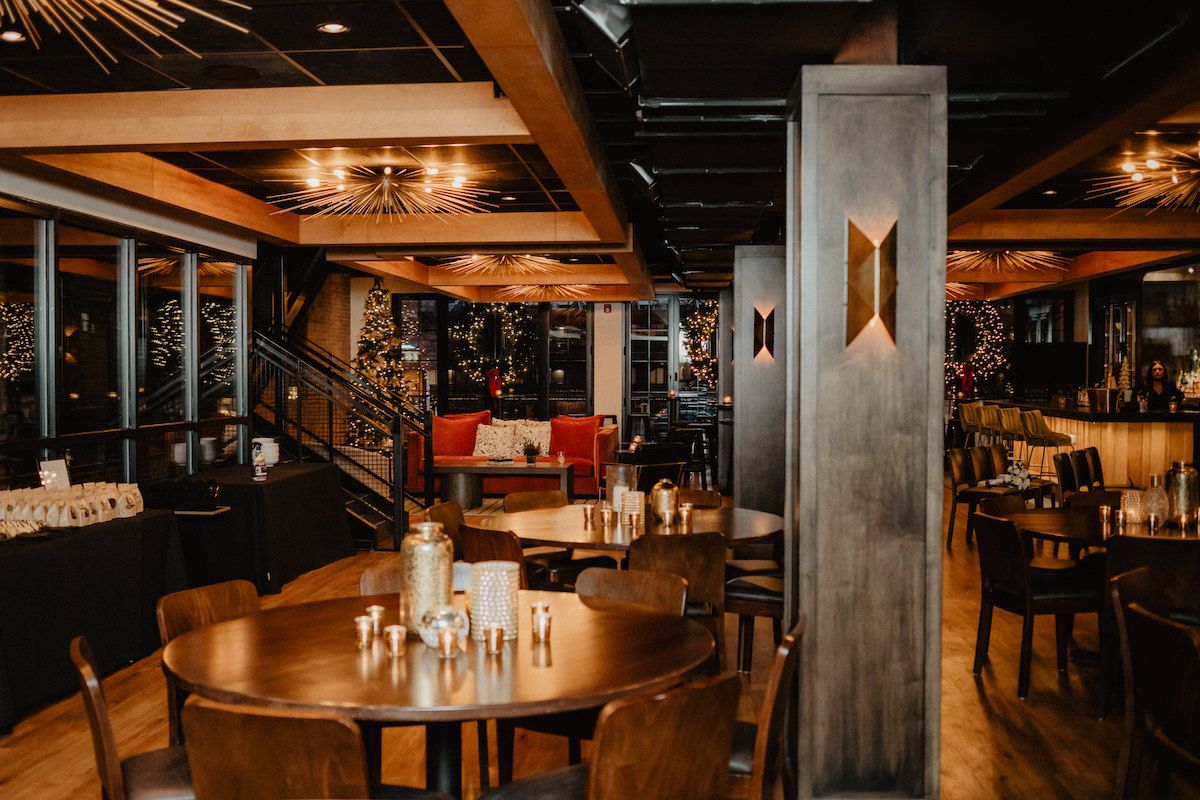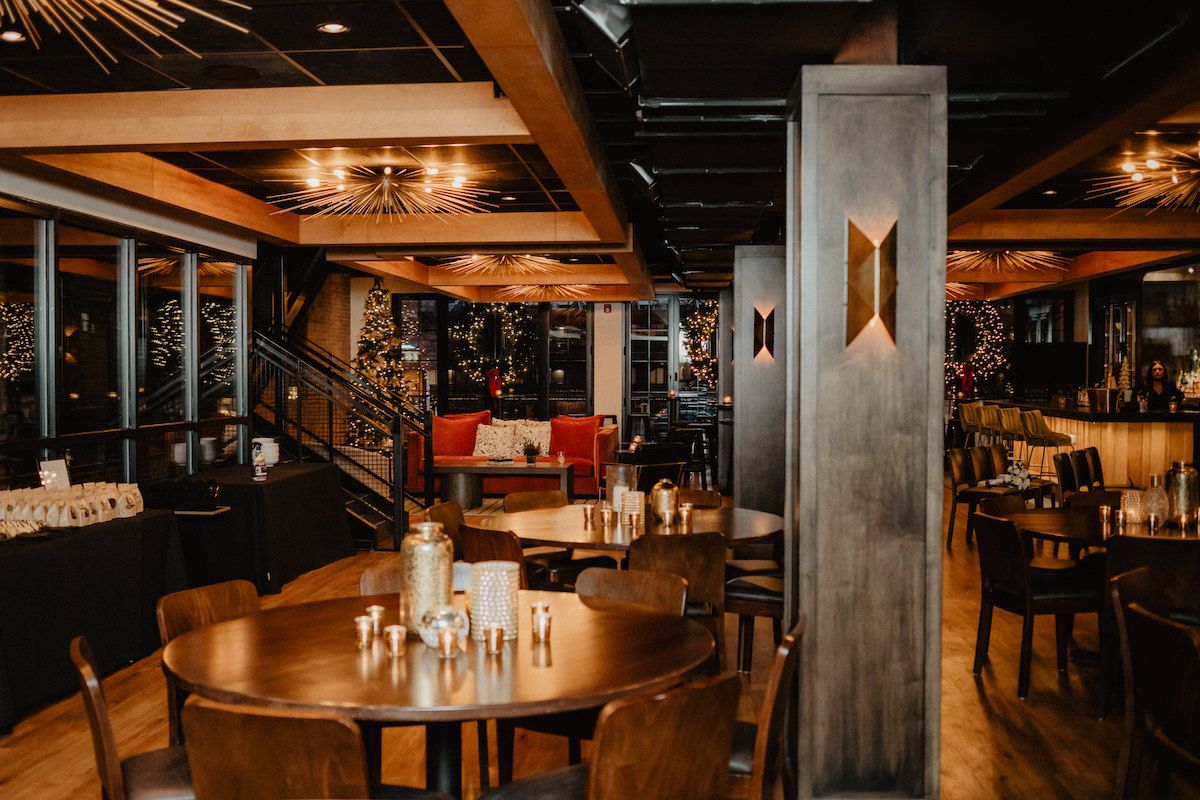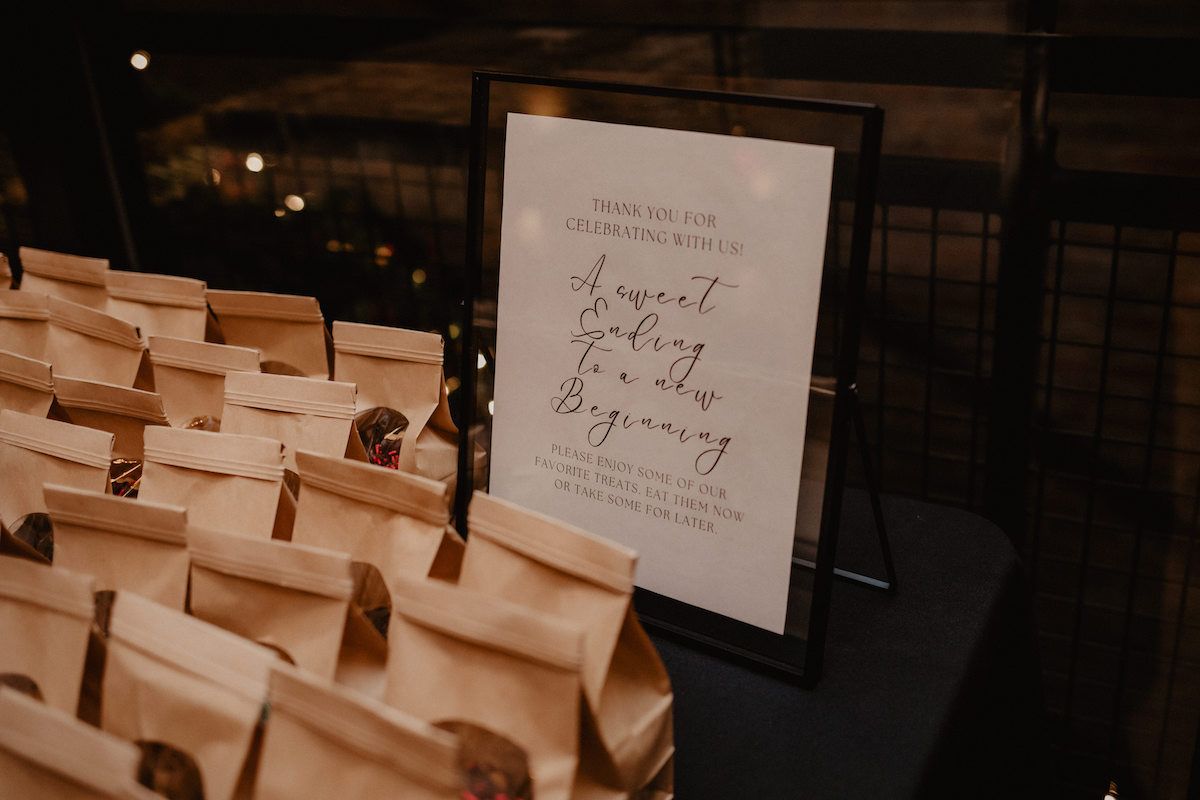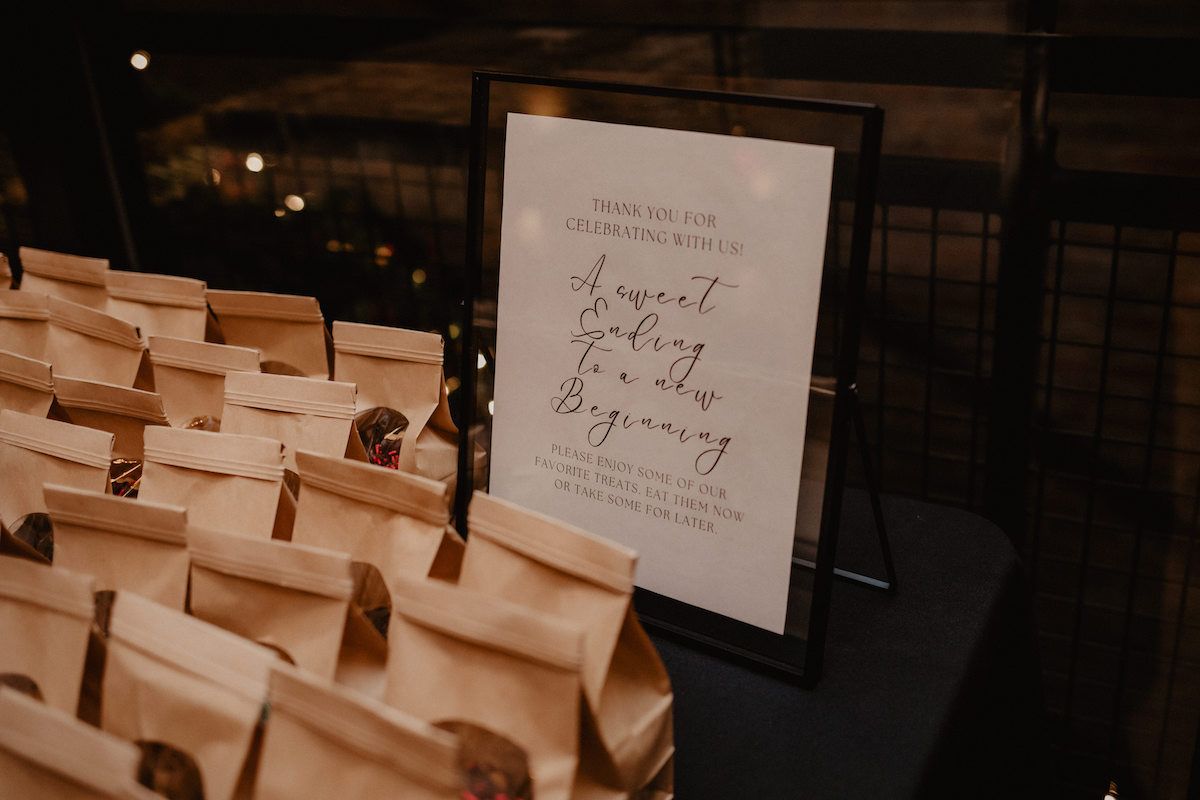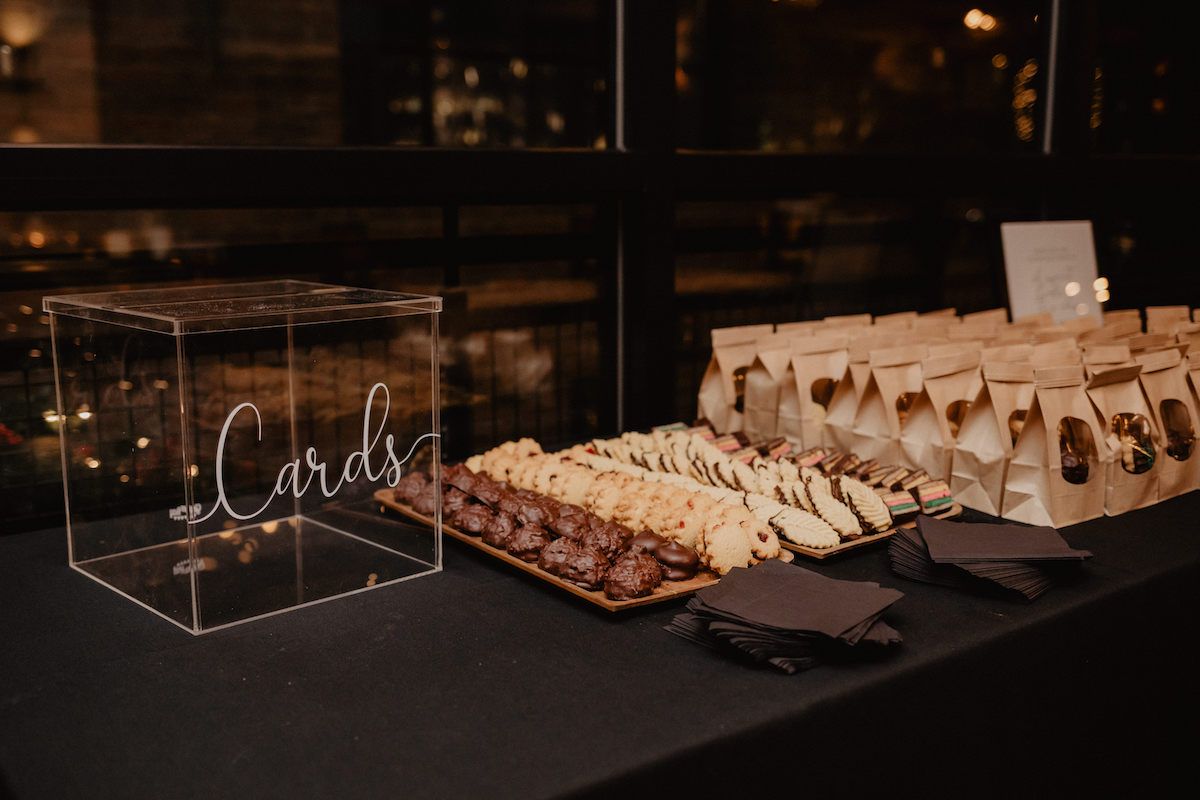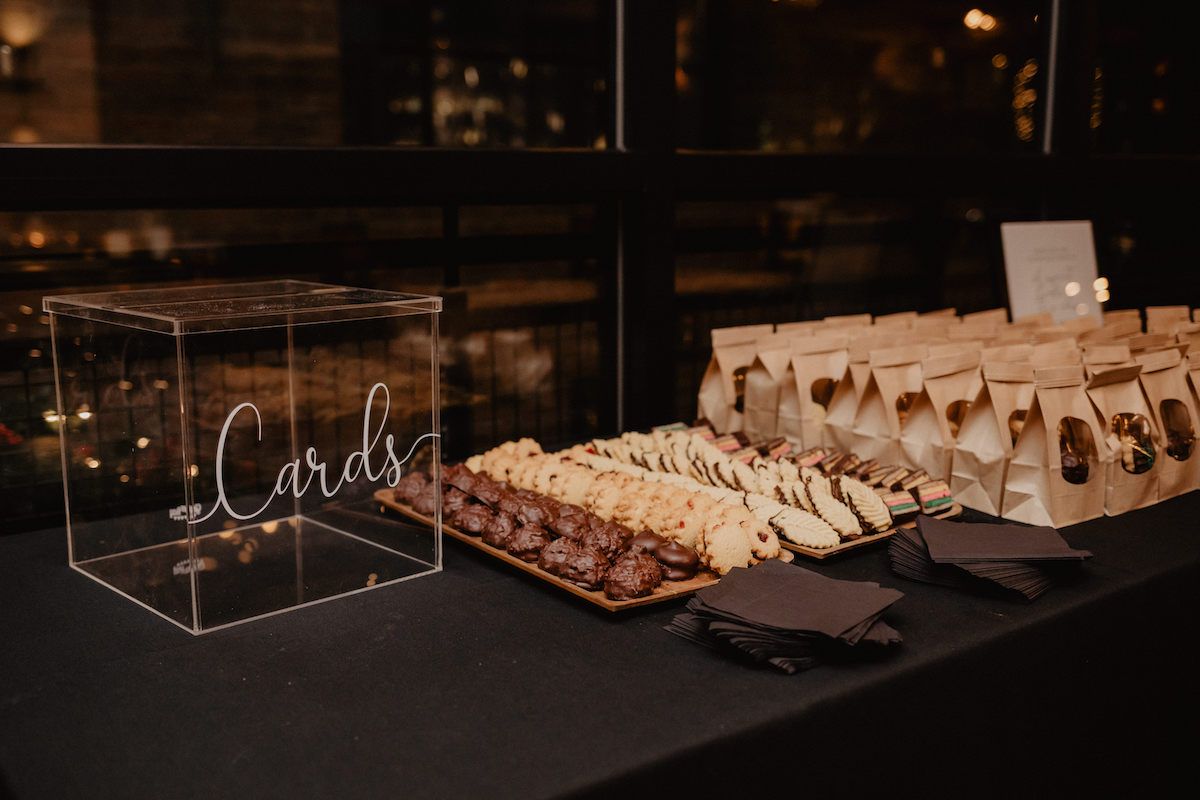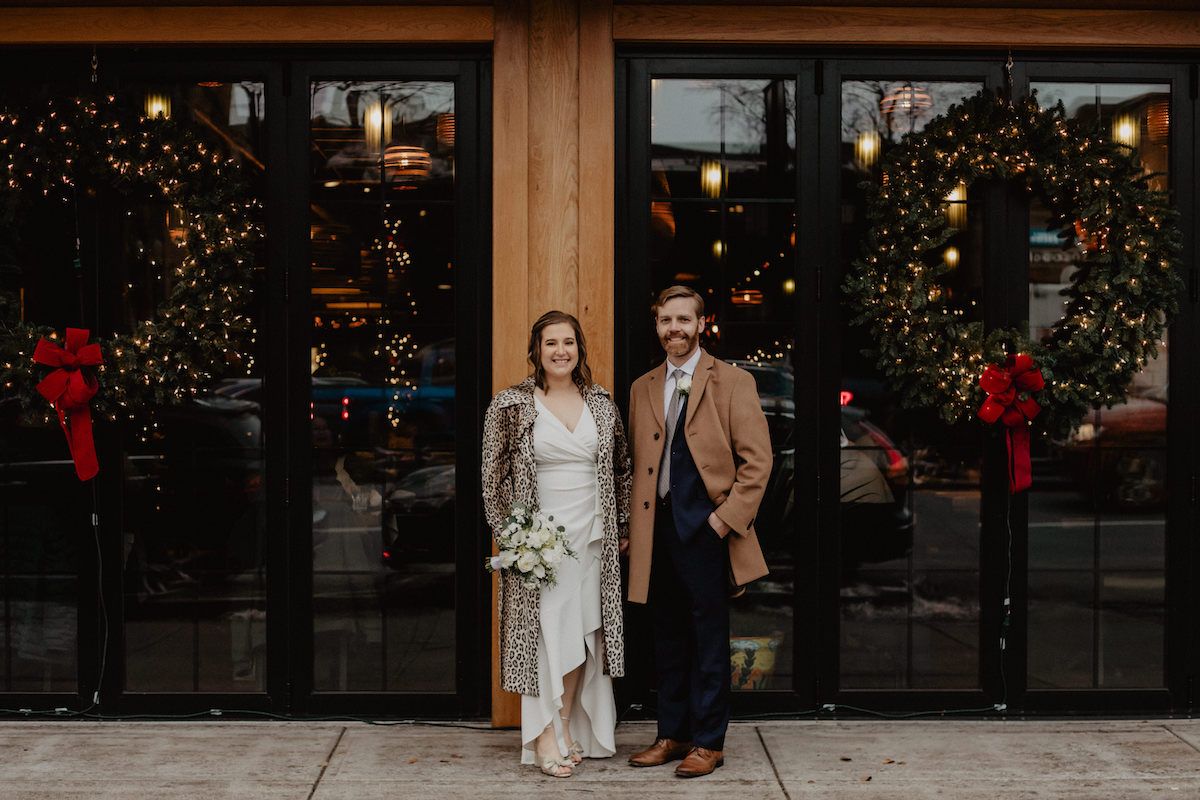 Throughout the wedding weekend, the holiday spirit was in the air, from the Christmas trees and lights around town to the festive decor at The 408, and the cheerful energy on display after almost two years of social distancing. We had an intimate ceremony, officiated by one of our best friends. We borrowed vows from Parks and Recreation, one of our favorite tv shows, ending each of our declarations with "I love you and I like you."  We finished the evening with a selection of our favorite holiday cookies and capped off the night with a continuing celebration on Caroline Street.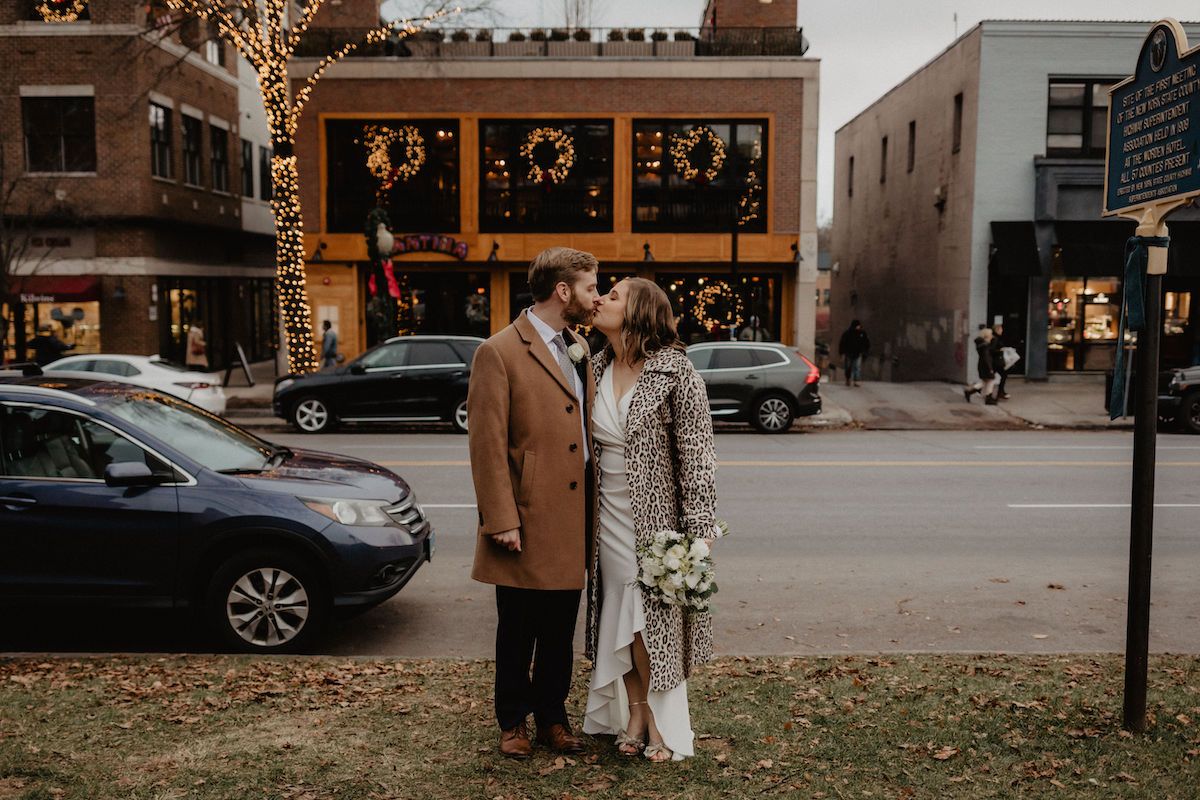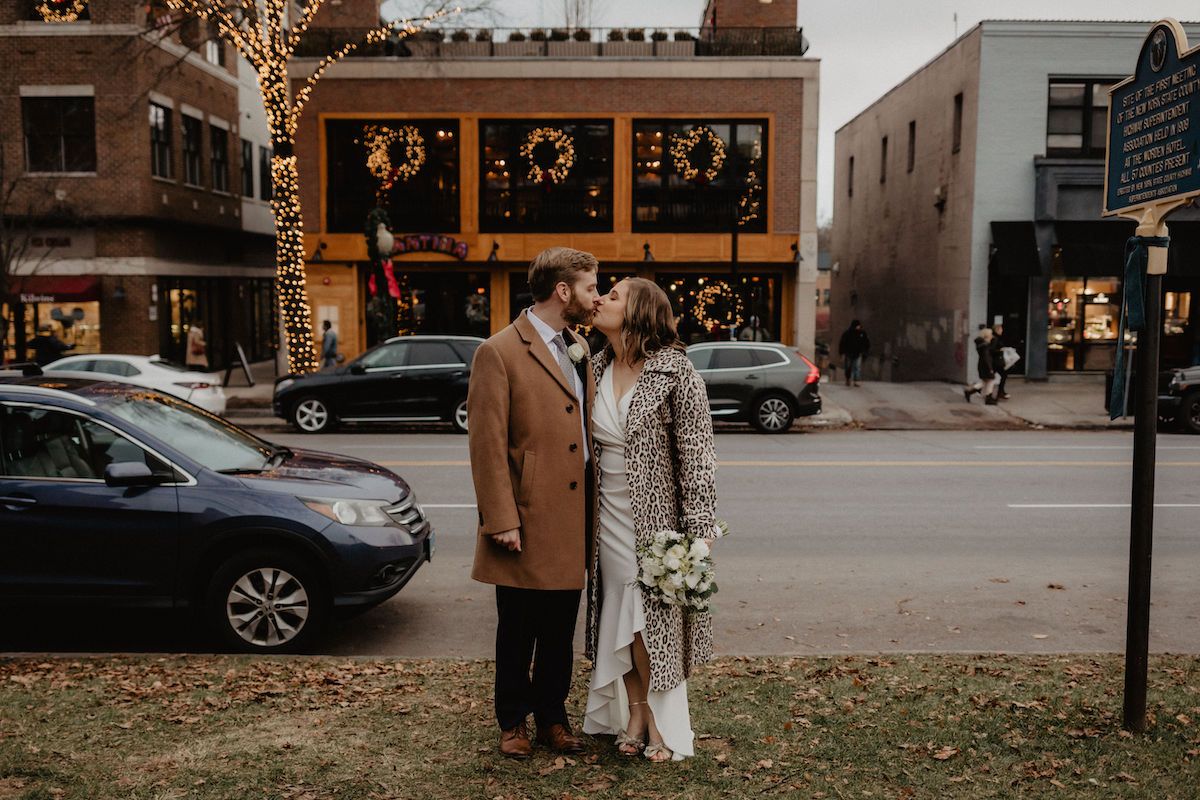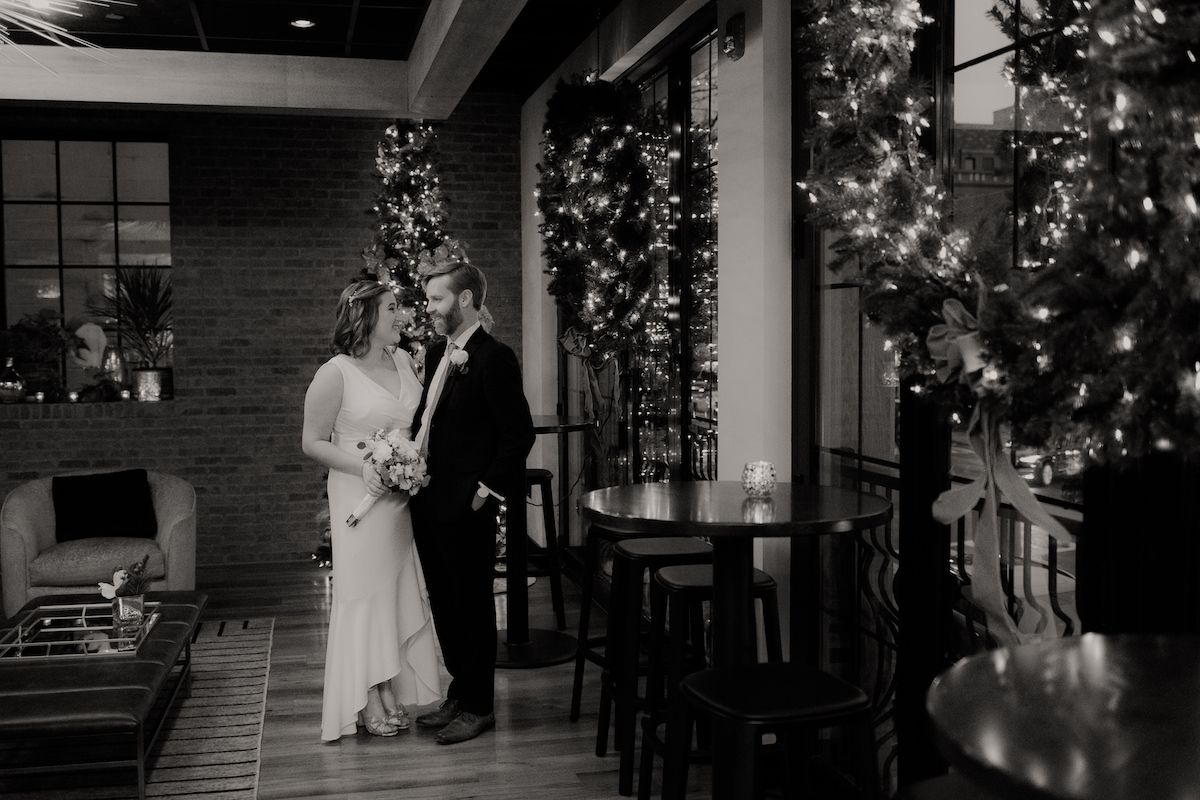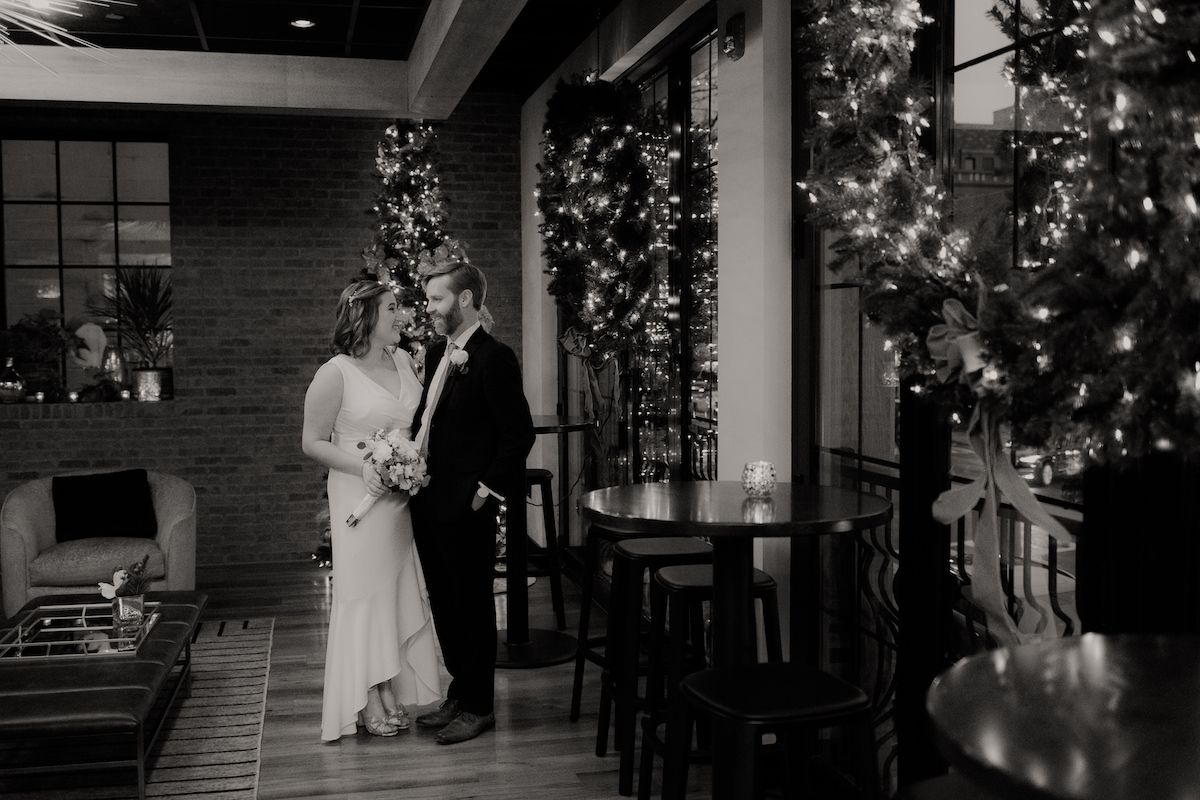 Overall, it was the perfect day, and we are so thankful to all of our vendors, especially The 408 for perfectly executing our vision, and Nicole Nero studios for capturing the event so beautifully.