Displaying items by tag: The Adelphi Hotel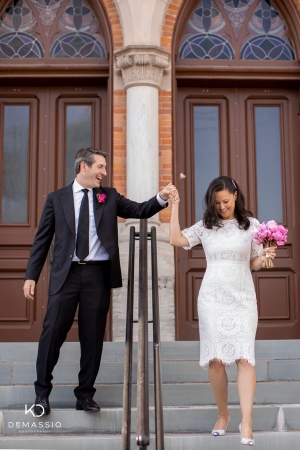 2020 certainly did not turn out the way that any of us expected.  It has been a challenging year for everyone, but we need to remember first and foremost, the loved ones that we have lost, those who continue to fight, and that this is far from over.  We both believe strongly that couples should continue to celebrate their love and get married/elope and go on local mini-moons. If there were ever a time to 'seize the day,' it would be right now. 
Our roles when hired is that of advocates and advisors of our couples, so while we do not recommend delaying your actual marriage or celebrating that special day together as a couple, we are suggesting that you do indefinitely postpone the much larger celebration/party/reception/ceremony along with the big dream honeymoon.  The best part is that you can have it both ways, and we are both here to help you figure out how.  None of you are alone, and it even holds in the wedding business right now, "we are all in this together!"
Tonya's Wedding Advice:
When couples get engaged to be married and start planning their wedding, it's such a happy time. This year those couples were halted. As a planner, I have had many conversations with my clients about how to proceed.
Postpone, punt the date or get hitched, and tackle the big celebration later.
My advice has been to get married; after all, that's why you were engaged in the first place. These are emotional and tough decisions to make as a couple when you envision your family and friends to be with you. It's also hard to have your wedding date on the calendar and not have your wedding on that day.
One of my clients, Bill and Rachel, was scheduled to have their wedding on June 6th, 2020, at Universal Preservation Hall, but COVID altered their plans like many others. We had many discussions about what they could do; in the end, they could not sit back, and watch June 6th go by and not have a wedding. They decided to be married on their date at UPH with just the two of them.
How does this work to make it as unique and memorable as possible?
We worked with Samantha Nass Floral Design to make an intimate romantic space in the building with florals and candlelight, a beautiful bouquet, and a boutonniere in the original color scheme. We also had a photographer, Kevin DeMassio, and videographer, Lauren Caldwell, come to document the event.
The ceremony was so intimate and beautiful, but they didn't stop there. Following the service, Bill and Rachel had photos and went to The Adelphi Hotel for a private dinner in a suite and were served the actual menu from their wedding.  During dinner, they watched well wishes sent in by a loved one on a large-screen TV. The following day they packed up and hit the road for a mini-moon. They are so happy they decided not to wait. Bill and Rachel are still planning on having a massive celebration when all friends and family can attend along with a real honeymoon.
 Anne's Honeymoon Advice:
Live Life Travel is not booking any International travel at this time.  I feel that there are too many unknowns and that our clients' money is better protected in their own pockets until we know more.  We are booking local travel and are highly recommending private ceremonies, wellness travel, and mini-moons.  We are working closely with several of the very best local hotels and resorts to customize special celebration packages for our clients to guarantee an elevated experience beyond what one would traditionally get.  To reserve your special celebration with Live Life Travel, simply go to our website (www.livelifetravel.world) and click "Let's Start Planning" and we'll take care of everything from there, completely stress-free for you.  As with every trip that we plan, everything is customized based on your preferences and "must-haves."
We are also launching a 6-month webinar series this Fall with the purpose being to support both the wedding and travel communities.  These will not be "boring sales webinars" (no way!).  They will be live and interactive and meant to answer all of your unanswered questions.  They will feature exciting guests, including wedding planners, destination specialists, wellness specialists, local wedding vendors, and 5-star hoteliers, all focusing on different aspects of the wedding and honeymoon planning process. We'll have lots of fun prizes, including a honeymoon sweepstakes for all who register.
We intend to remind everyone that we are all in this together, that you all have many resources (when you are ready), that there is no rush, and that you have a community of other couples in the same boat. We will also be providing a platform for you all to connect outside of the webinar series. 
Hang in there, everyone.  Please continue to practice social distancing, wear your masks, stay safe, and be grateful for all of the love in your life.  The best is yet to come.
Anne & Tonya
www.livelifetravel.world 
www.pellegrinievents.com