A Business Blossoms
Through the years (and the changes) The Posie Peddler always stayed in the Schrade family but in November 2020, Tim Healy (who had already been working as the shop's floral designer for nearly a decade) became The Posie Peddler's new owner. 
"It really wasn't much of a change at all," he said. 
Healy was a natural fit for the ownership position that Jim and Gretchen Squires (it was Gretchen's great-grandfather who first started the shop) vacated once they retired.  
Since taking over the already flourishing business, Healy hasn't changed much about how it operates and he doesn't plan to.
"I definitely would like to honor the Schrade name and keep doing what we're doing," he said. 
Nurturing Life's Special Moments
As the access to information has grown, Healy has witnessed the role of the florist evolve along with it.
"When I first started, clients definitely leaned more on the designer, and now, so much of it is do-it-yourself, but I'm still willing to help in any way I can." 
This means offering an experience. 
The Posie Peddler has arbors, columns, pedestals, and urns on display. They fill their brick-and-mortar store with gorgeous, long-lasting flowers from an abundance of local suppliers, including Lot 32 Flower Farm in Greenwich, and the Hand Melon Farm in Easton, among others.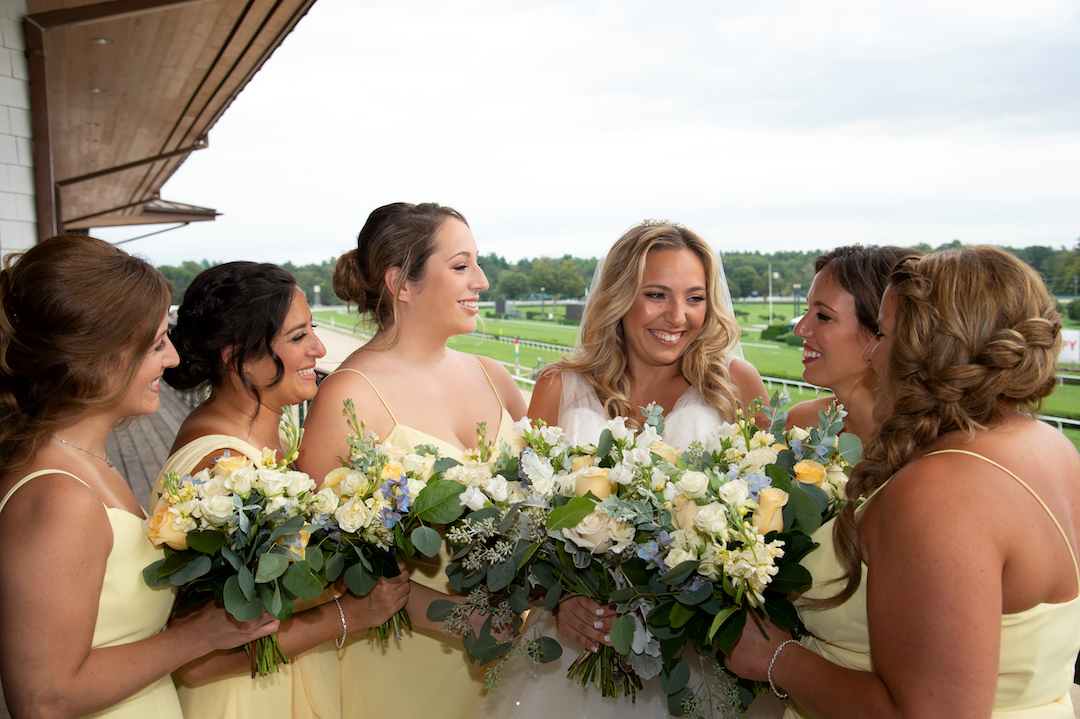 Often, inspiration will strike. 
"Not everything in the shop is bridal, so when you come in, you can get ideas from the most unlikely things and then that approach can be used for your wedding," said Healy.
Plus, The Posie Peddler smells divine!
"When people step through the door, they often just stand there, take a deep breath in, and say, ahhhh!" 
Cultivating a Community
If you really want to immerse yourself in the Saratoga scene, go where the locals go. 
The Posie Peddler rarely advertises, because the brides and their families generate so many referrals. 
Those who have used the florist in the past feel supported, encouraged and listened to, which makes wedding planning that much easier, so they want to tell everyone about it.
"I have just been overwhelmed by customers; they've been so understanding, are so appreciative, and are wonderful about saying how much they just love their flowers," said Healy.
To find fantastic flowers, stop into The Posie Peddler, 92 West Ave., Saratoga Springs, or visit them online at www.posiepeddler.com.
Photos by Skip Dickstein Photography.