1. Relaxed Atmosphere
A valley of rolling green hills is the expansive background of the Blind Buck Valley Farmstead. This is a working farm that feels like home because it was one. 
"It's just been magical to be a kid from Manhattan yet have a real country upbringing. I mean, Central Park is great, but it's not the same as being able to run freely, get dirty, and enjoy nature in Washington County," said Sarah Parker. 
In 2016, the Parker family home was turned into a year-round farm-stay experience and venue to give others the opportunity to reconnect, unplug, and have some fun in the outdoors.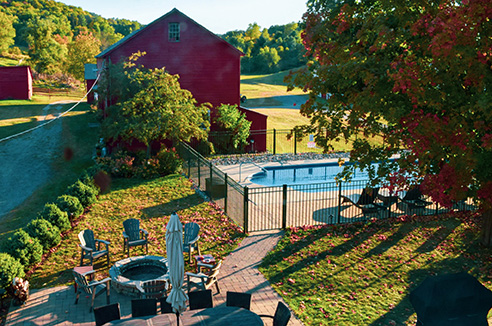 Photo by @TravelwithMeko.
2. Space for Everyone
The on-site accommodations are the centerpiece of the Blind Buck Valley Farmstead, which include a 5-bedroom, 2-bath farmhouse built in 1795. There is also a "glampground" with four luxurious canvas tents nestled in a grove of pine trees, with an outdoor kitchen, and recreation area. 
There are amenities and activities galore on the property, including an in-ground heated saltwater pool, deck with spa tub, stone patio with a BBQ grill, fire-pit, and loads of games for both indoors and out! Or get out into nature with a rugged hike along the babbling creek to the top of the hill for a view of the Green Mountains.
"We try to think of everything a family or group of friends would want and need during their stay," said Sarah.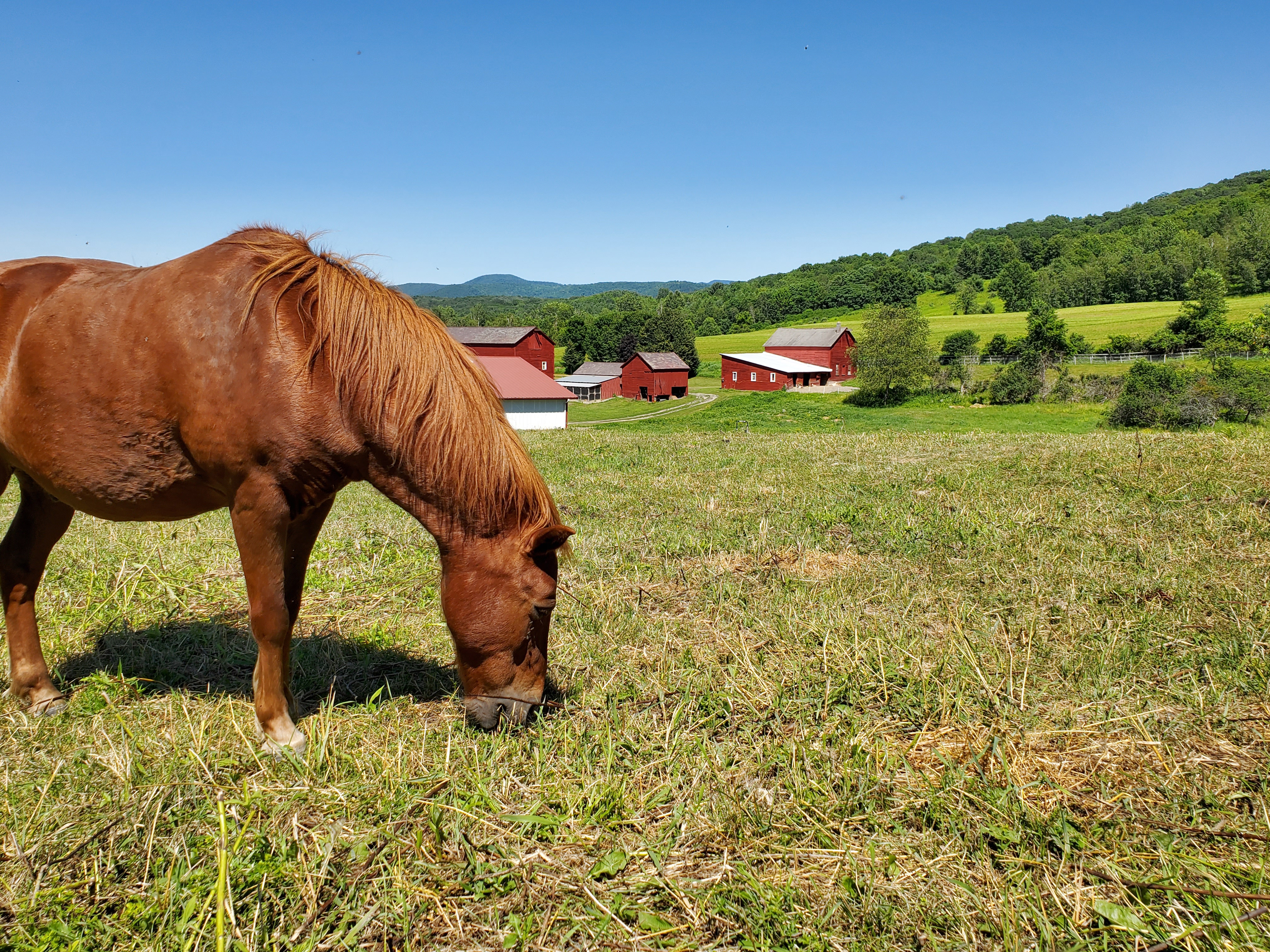 Photo by Jennifer McDonald.
3. DIY Wonderland
The farm's 200-year-old post and beam barn is a rustic event space that features two 10' x 25' mezzanine areas, a built-in bar and prep kitchen. It's the ideal size for a micro-wedding of up to 50 people. For larger parties, the barn is reserved for cocktails and dancing, and a white tent is set-up to accommodate up to 125 people for a seated dinner. 
Thanks to Sarah's love of design, her sister Cindy D'Andrea's keen eye, and their connection to skilled local carpenters, they are constantly building, making, and sourcing décor elements, including vintage furniture, wine barrels, a birch tree arbor, and more - this venue speaks directly to the DIY bride looking for a cost-effective all-in-one experience.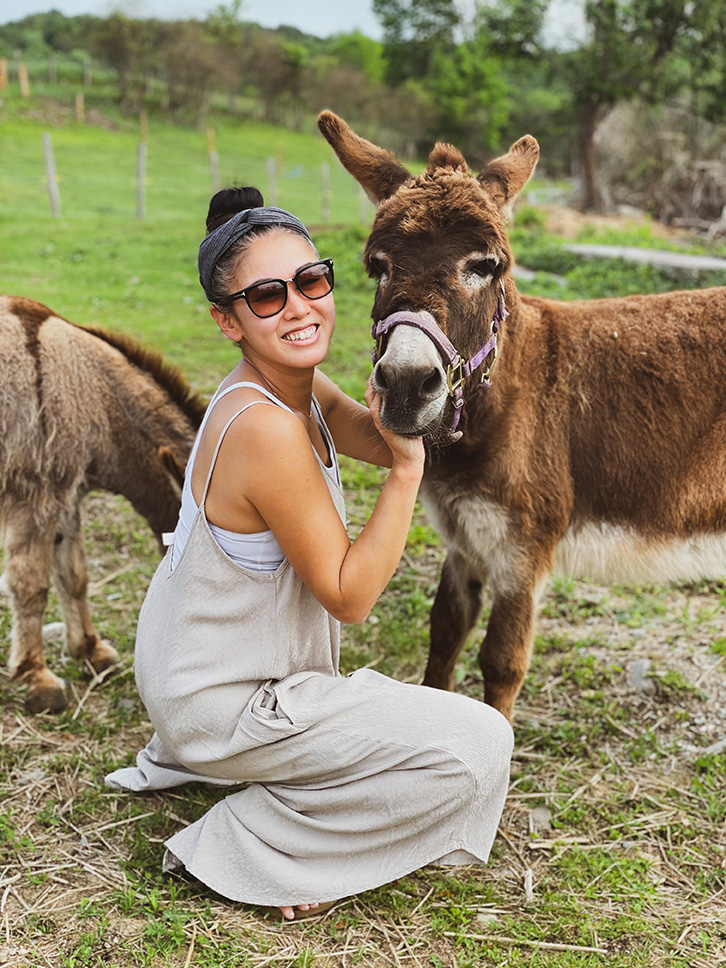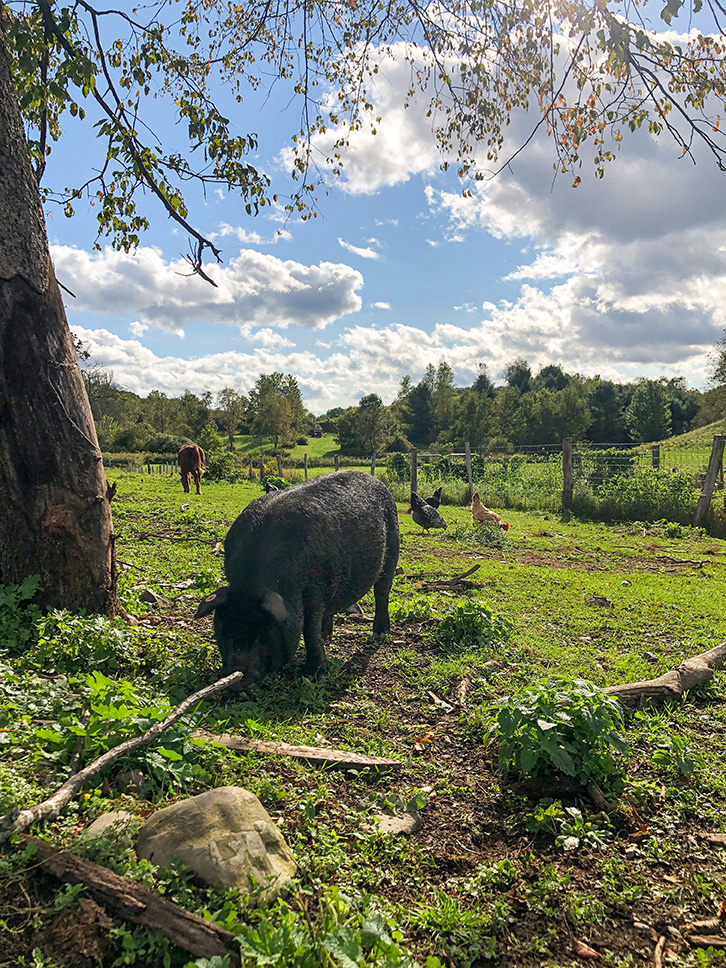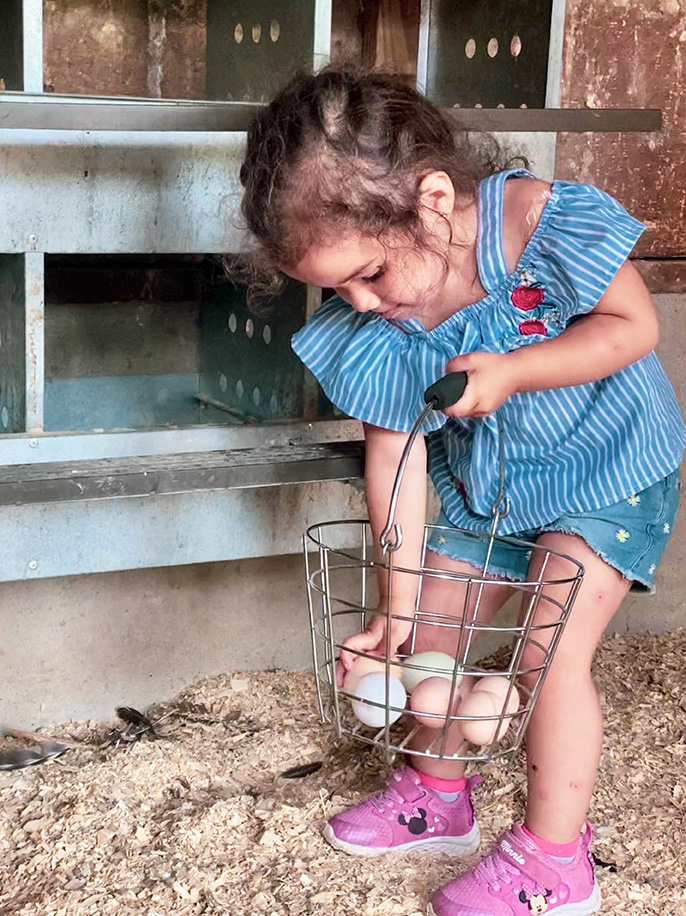 Photos by Chris Peuler and Blind Buck Valley Farmstead.
4. Instagram-Worthy Animal Interactions
The lush landscape is already a gorgeous setting for all those wedding pictures, now add-in a wagon ride to meet and pet the animals – including goats, chickens, pigs, donkeys, horses, and a patient pony named Tiki – and you've got Instagram gold! 
"A lot of people that come here aren't often around animals but even for people who are, they say how well-loved, well cared-for, happy and very friendly ours are," said Sarah.
Get in on the action by taking part in a feeding or popping into the coop to collect eggs - once you crack open the eggshell to reveal that bright orange yolk you'll understand first-hand the unparalleled value of farm-fresh food.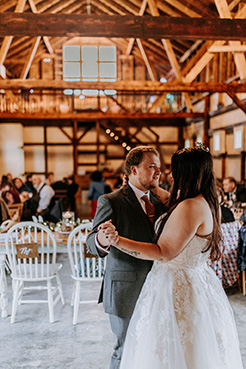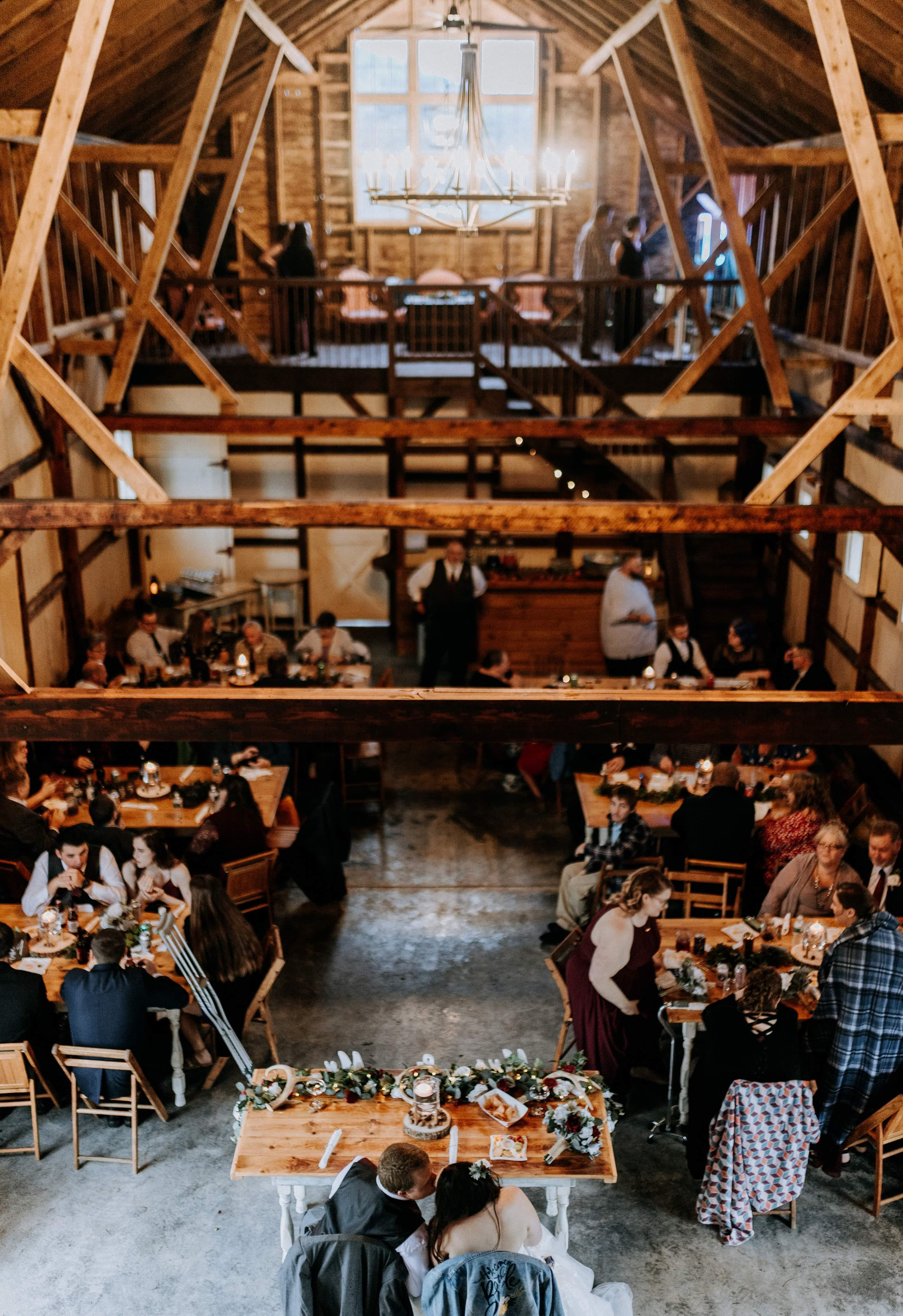 Photos by @kandratsyeuphotography.
5. Just off the Beaten Path
A true destination, Blind Buck Valley Farmstead invites you to experience the region like a local with just a short drive into the countryside. 
"Washington County is an incredibly special place. People find they don't have to drive that far to feel like they've gotten away," said Sarah. 
By partnering with local makers and bakers, catered farm meals are available on-site. Sarah is also an owner in the recently opened Jacko's Corner restaurant in the quaint town of Salem, which specializes in great local cheeseboards, desserts, and a curated selection of wines and craft beers.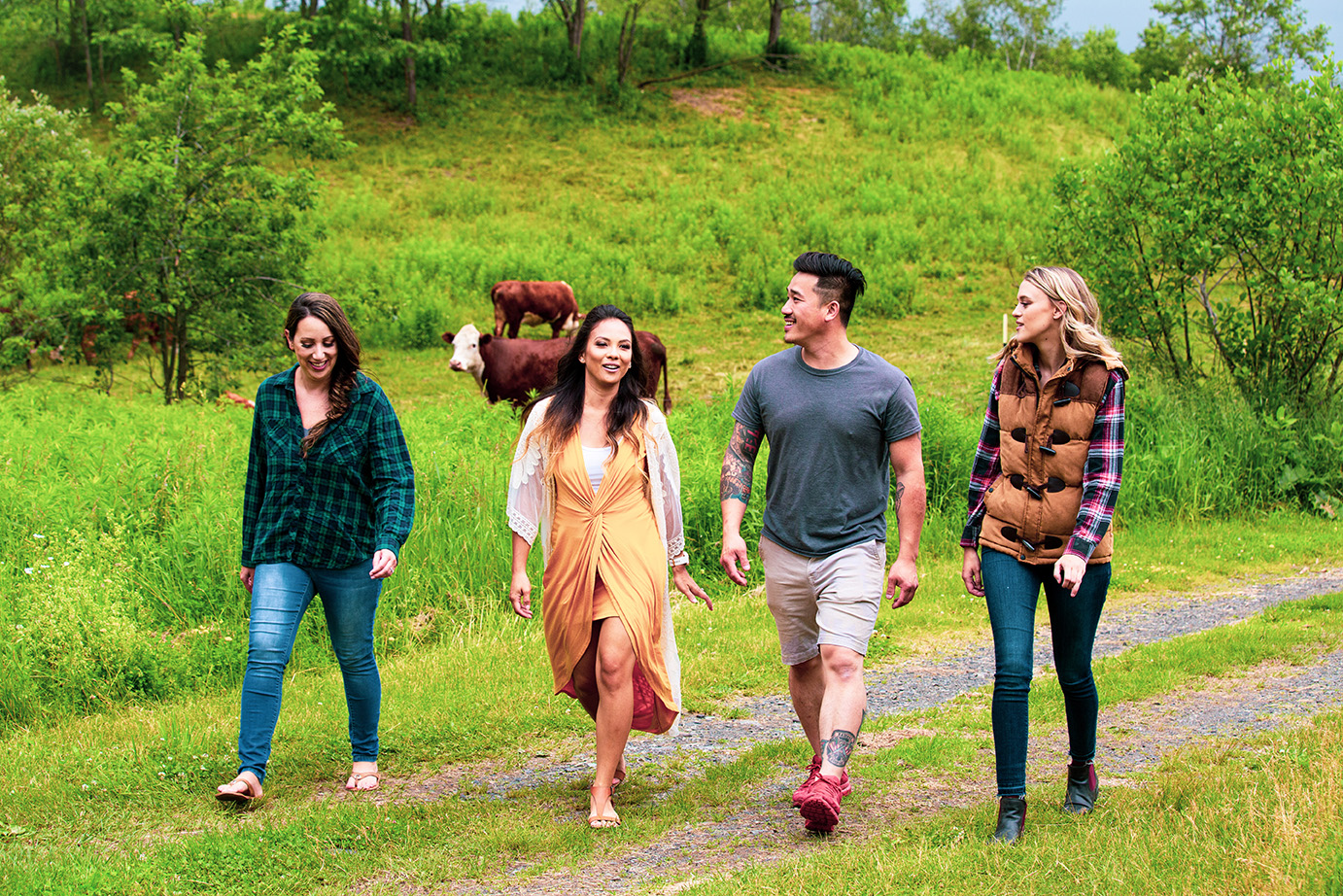 Photo by @CandidlyBeth.
6. Help from a Dynamic Duo
Sarah and Cindy are the powerhouse ensuring that your farm stay and event go smoothly. From arranging farm tours, to coordinating with vendors, to managing those last-minute disasters, this team will calm all your day-of jitters. 
"We aim to be the centered problem-solver for our couples, helping to ease their worries, and figure out any issue. It's such an honor and so rewarding to be able to offer that to people. We just want to make their day unforgettable," said Sarah.
Weddings at Blind Buck Valley Farmstead only take place during the months of May, June, September and October (a maximum of eight per year). It's best to book 18 months to two years in advance. For more information, find them on Facebook, Instagram, and go to www.bbvfarmstead.com.