Working Together Toward a Common Goal
These neighbors are looking forward to the new partnership.
Maura Pulver is the previous owner of the popular Five Points Market and Deli. With the dream of being able to simply focus on preparing great food, she opened Simply Food by Maura last year. In addition to the foods offered in-house at the restaurant, she's also catered all sorts of special events.
"Maura comes to us with a great following and serving her food at an affordable price point is going to make this a very popular destination spot for people in Saratoga Springs. We're excited. It's filling a void that needed filling," said Stephen Dorsey, the Elks' Exalted Ruler who has also been a member there for 17 years.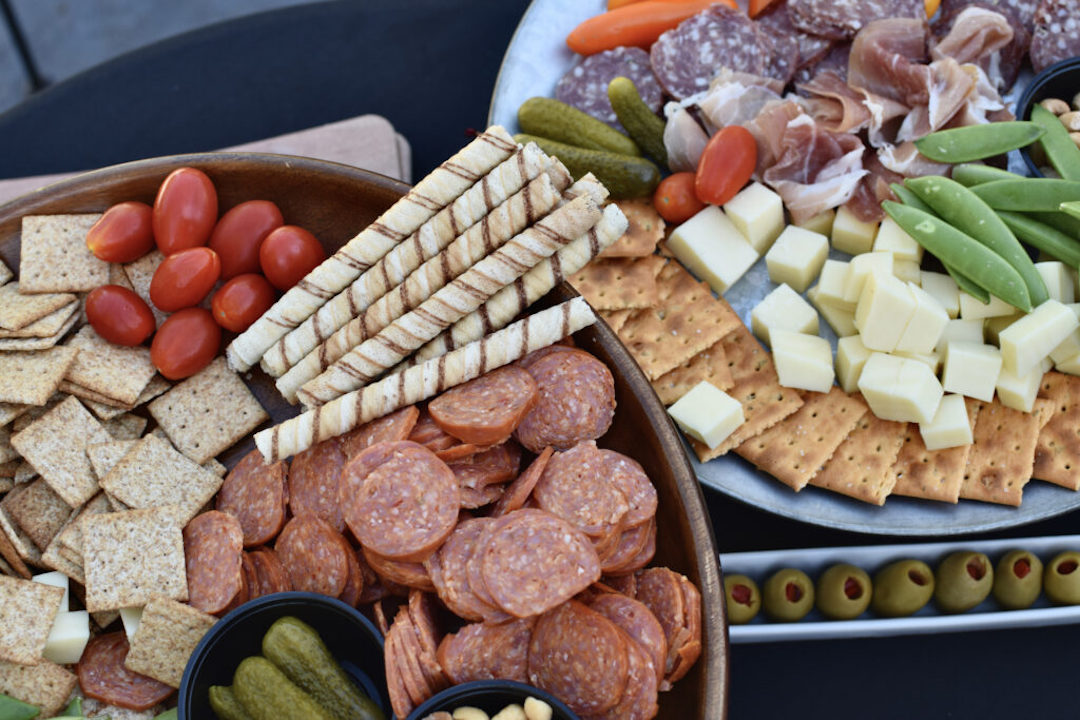 Setting the Pace
The entire wedding, including the ceremony, can easily be held at this single location. Tucked back from the road, and conveniently located just minutes from downtown Saratoga, hosting an event at the Saratoga-Wilton Elks Lodge is an affordable choice that has something for everyone.
"This gives you the opportunity to have a fantastic wedding in a really nice location," said Dorsey.
Large windows stream light into the freshly painted and newly recarpeted banquet hall. It seats up to 230 guests, has a dance floor and a bar. The Elks staff will ensure you have everything you need for your event including chairs, tables, linens, and dinnerware.
Outside is a beautiful ceremony space where guests can take in the views of Loughberry Lake from the gazebo. During the reception, they can play a game of horseshoes, bocce ball, and cornhole. A new bridal suite is also being built.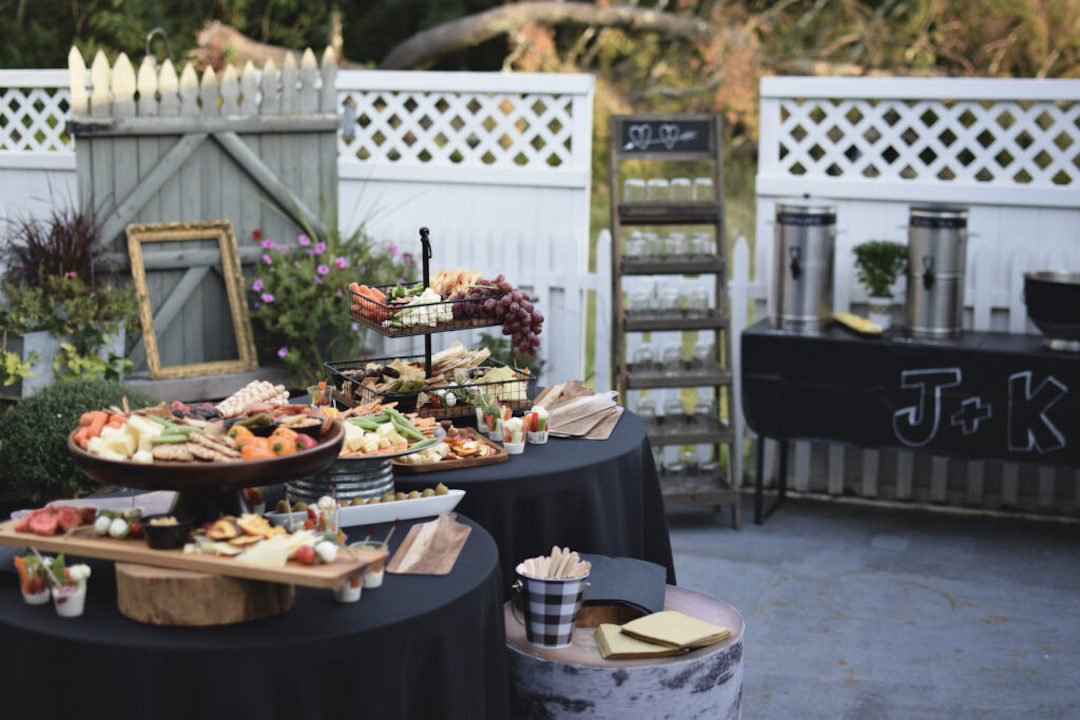 A Time of Plenty
The elk is an animal that symbolizes a time of plenty, which is exactly what you'll be experiencing when you book an event at the Saratoga-Wilton Elks Lodge. It's an unsurpassed value and that extends to the people-pleasing menu of food choices.
"People will be pleasantly surprised. It's really important to me that every event has something special," said Pulver.
A customizable variety of menu options will be available to choose from in both plated and buffet styles. Dietary restrictions can also be accommodated. Pulver prides herself on being ahead of the trends and putting a premium on creating pleasing presentations.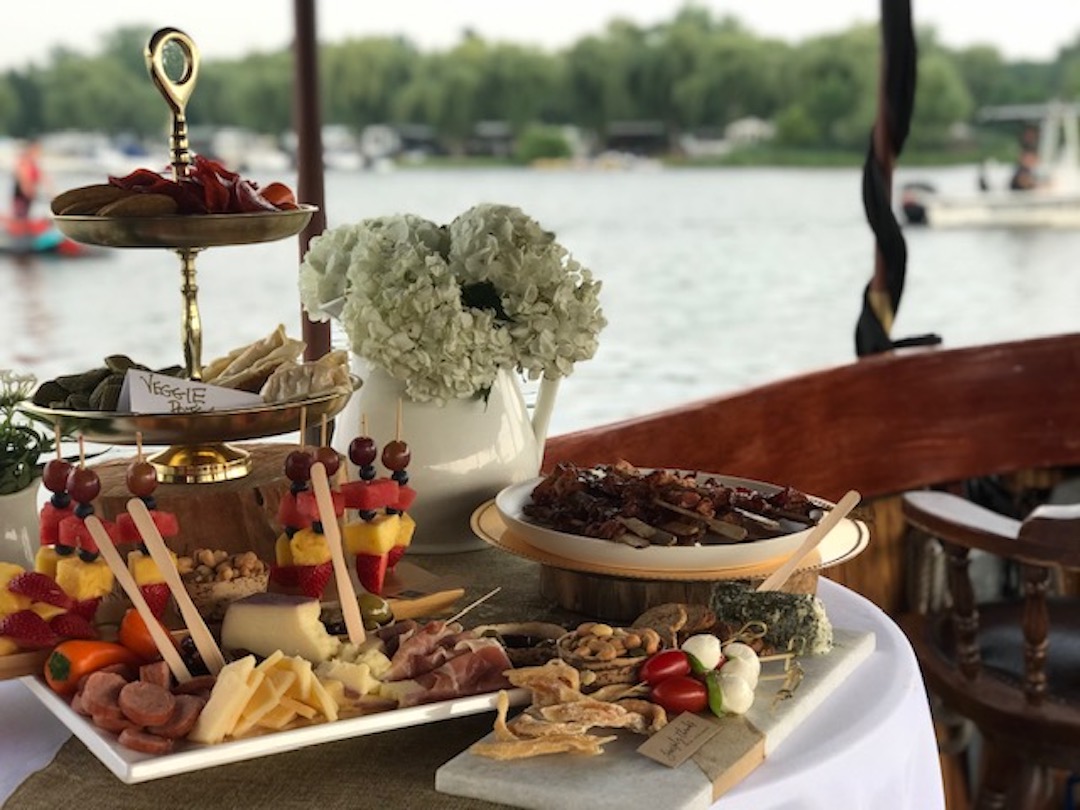 Standing Tall
If you're looking for something a bit different for your one-of-a-kind day, Pulver is open to suggestions and she's ready to make your vision into a reality, whether that means you want charcuterie boards, a second round of food, or a dessert bar instead of the traditional large wedding cake.
"There are so many things that can happen here, and I'll take it all on," she said.
She is also flexible, friendly, and welcomes working with the budget-conscious DIY bride. She has an entire building full of great finds, from lights to décor, to give your event that extra-special finishing touch.
"I'm really resourceful, so I'll make it happen no matter what I have to do," said Pulver, with a smile.
"You're not on your own. We're all clearly on the same team and want to make your wedding day a success."
Nice people and great food in a comfortable location are all the ingredients needed for you to have a simply great celebration. For more information, call Maura Pulver at 518-584-1000.