#1 Go Native
The lush garden style of Sarah's gorgeous designs are made doubly-unique by the fact that she grows most of the flowers herself in her 1,200 square foot garden or sources locally from other growers, including Marlee Rose Imbarrato (@fleurflowerfarm). 
Local blooms are a better value than flown-in or shipped hot-house flowers because they are in-season, sustainable, and all those transportation costs have been eliminated. 
Sarah begins her flowers from seed and cares for each by hand as it grows. 
"There is such sentimental value when it comes to my flowers, especially when it comes to the ones that start in my basement here. It's a hobby that turned into a passion and then a career," she said.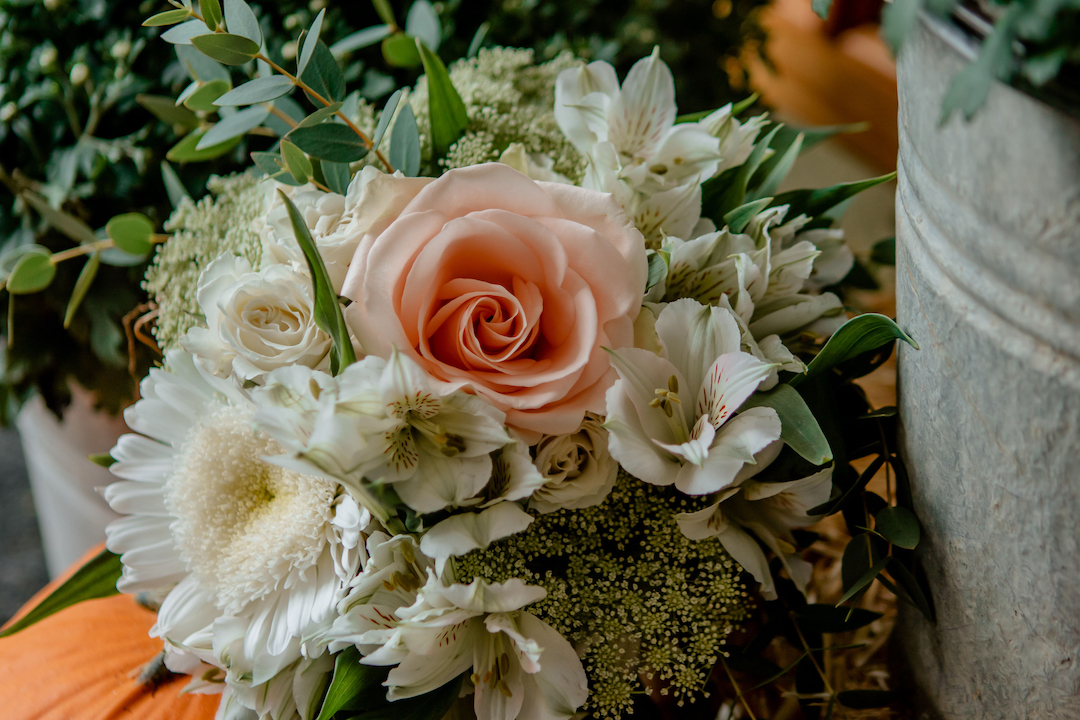 #2 Big is Beautiful 
For the spring, Sarah grows a lot of pastel-colored flowers in pinks, whites, and champagne hues. There are also rich sage greens, mauves, and deeper red tones for bold pops of color. 
Her premium arrangements are characterized by her use of larger blooms, such as Dahlias, queen Zinnias, perfect peonies, and cascades of Amaranthus. 
"I love focal flowers, they're always show-stopping and make an impression," she said.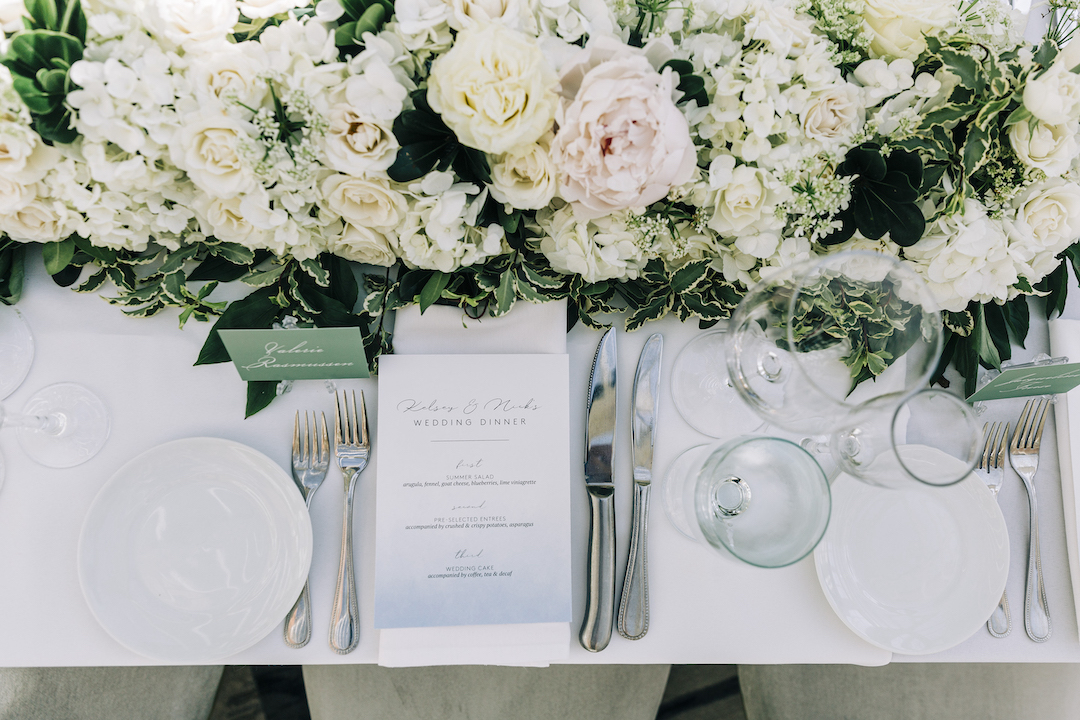 #3 Inspiration is Everywhere 
Social media is a fantastic resource and one that Sarah is very open to using.
"I take such inspiration from sites like Instagram. If I see something that blows my mind, I let it respectively inspire my work. I have an open mind culturally to all kinds of designs," she said. 
Staying flexible is key to creating these looks on a budget – love lily of the valley but it's out of season? Forego the extravagant price tag and opt for a few faux stems instead. Sarah will blend them into the arrangements, so they look as realistic as possible.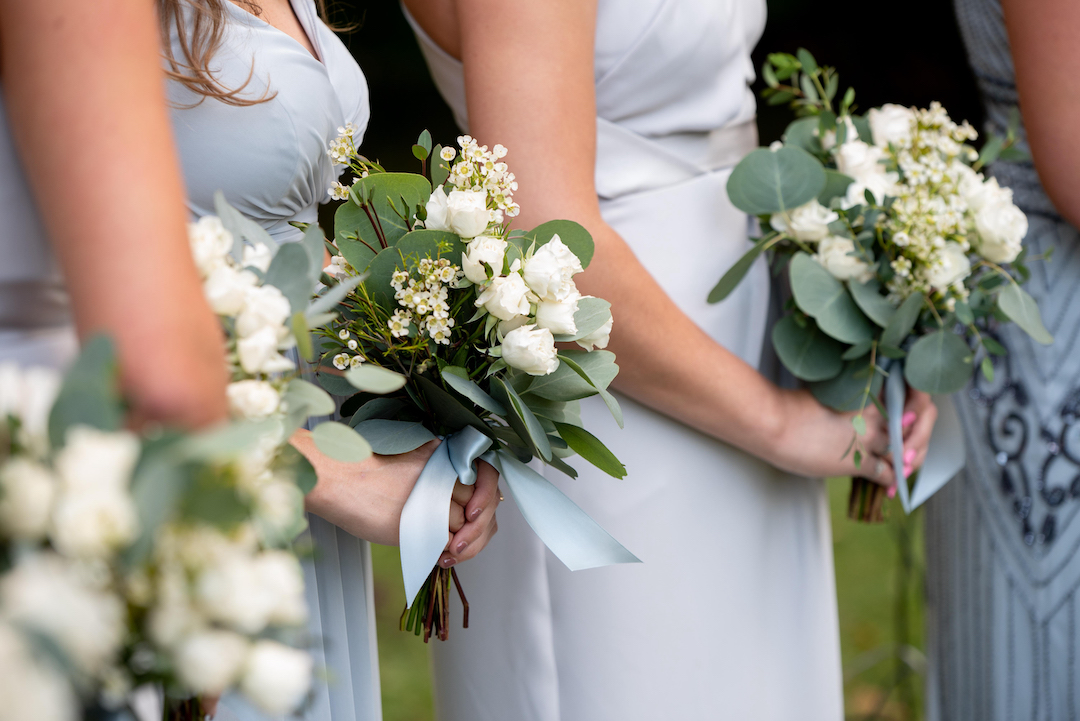 #4 Repurpose Everything
Sarah's number one tip for maximizing your floral budget is: don't let anything go to waste. 
Bouquets can be creatively repurposed into reception table centerpieces, be separated into smaller arrangements and placed on either end of the bar and can also be used as wedding favors. 
For a modest rental fee, she'll supply you with a plethora of vase options, including centerpiece pedestals and tall clear glass containers for floating flower displays. Break away from the traditional wooden arbor and have your ceremony by a lovely 8' x 9' decorative hoop. The flowers from it can then be repurposed for the reception afterwards. 
For more information, find Everwood Flowers on Facebook, Instagram, and at www.everwoodflowers.com.