Instant Atmosphere
"When guests arrive for prelude and are greeted with the beautiful sound of the violin, they are immediately transported to a different place," said violinist Tania Susi.
"In a split second, they are feeling a different way than when they arrived. There's a magic that happens when you see and hear the music of a violin performance right in front of you." 
Tania's been playing the violin since she was four years old. She earned her Bachelor's and Master's degrees from the renowned Julliard School of Music and has travelled the world performing on the violin and viola in a variety of musical ensembles. In addition, she has been an adjunct professor at The College of St. Rose and for 13 years, she was in a very successful duo, but decided to go solo in 2020. 
"The timing felt right to create a new chapter and I'm feeling rejuvenated and inspired about having a variety of services to offer my clients," she said.
Currently, Tania is a member of a Dave Matthews tribute band called The Proudest Monkeys. Her YouTube channel @TaniaSusiMusic showcases her solo and ensemble work. In addition, she recently won Wedding Wire's 2022 Couples' Choice award.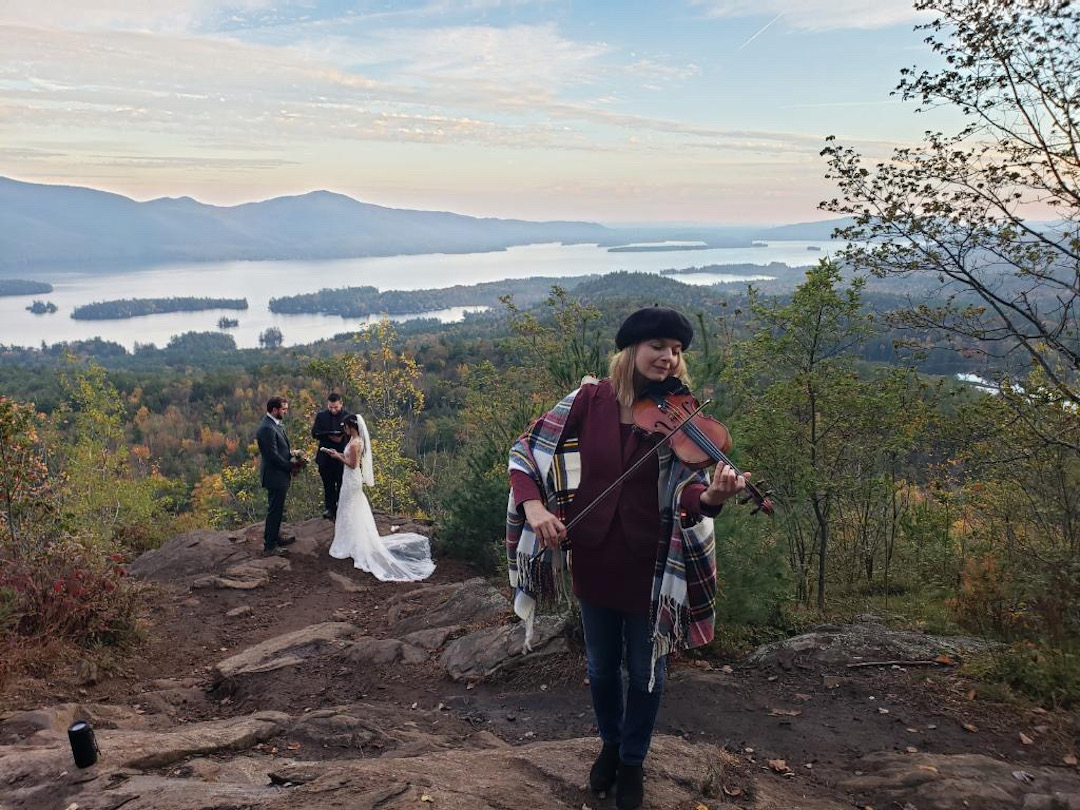 A Lush Musical Garden
The violin is so versatile, its music is just as suitable for a portion, as for the entire event. 
For instance, Tania will often begin with classical and smooth contemporary music during the prelude and ceremony, playing songs such as " What a Wonderful World" and "A Million Dreams". Then during cocktail hour, she will feature music by artists such as The Beatles, Lana Del Rey and Lindsey Stirling. After an outfit change, she'll then join the DJ for a rock show reception.
To achieve upbeat, jazzy sounds, she'll switch from an acoustic to one of her six electric violins (one of which lights up into a rainbow of colors). 
"It's really new and I don't know of anyone else that does it in this area," she said.
Tania can also assemble a duo, trio, or ensemble for your event.
" I have the resources to be able to hire highly skilled professional musicians to create an ensemble. These are musicians that I work with on a regular basis," said Tania.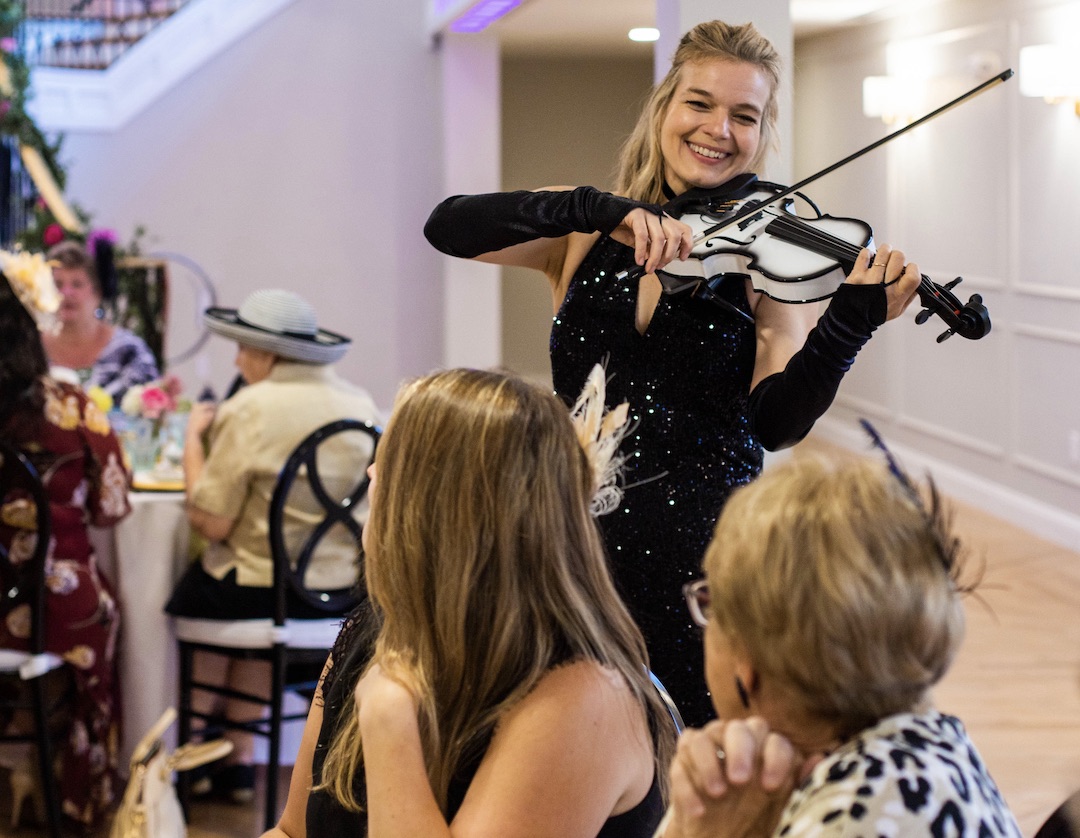 In Perfect Harmony
"I'm very comfortable connecting to the audience and enjoy seeing people respond to my playing," said Tania.
She's even able to go places most other musicians can't. 
This fall, Tania loaded up her violin and a battery-powered Bose speaker and hiked to the summit of a mountain in Bolton Landing for a surprise performance at an elopement ceremony. The couple were married at the pinnacle, while the sun was setting, the monumental sound of the violin being carried through the air. 
In another surprise appearance, Tania set up as a street performer, creating a romantic backdrop for a public proposal. 
"I can tailor the use of my equipment to an intimate setting, small venue, or gathering (such as a proposal or an elopement) or bring all the bells and whistles and entertain 200+ guests."
For more information and to hear her play, go to www.taniasusimusic.com.